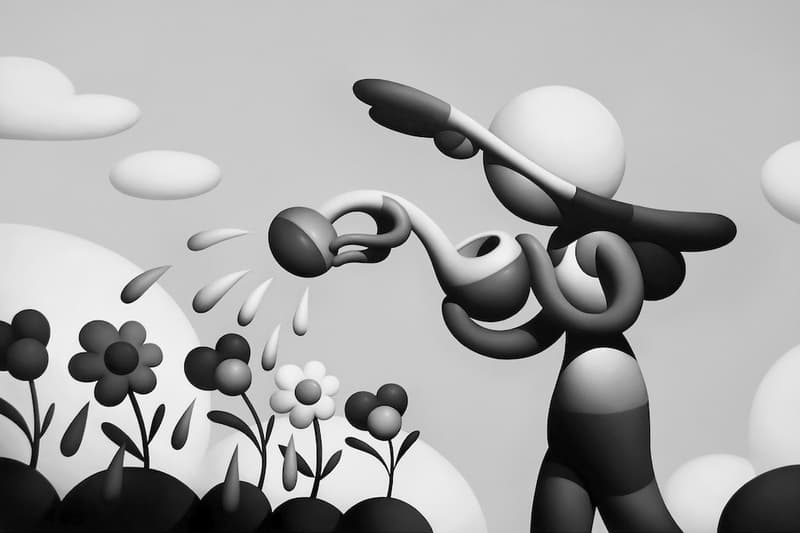 1 of 5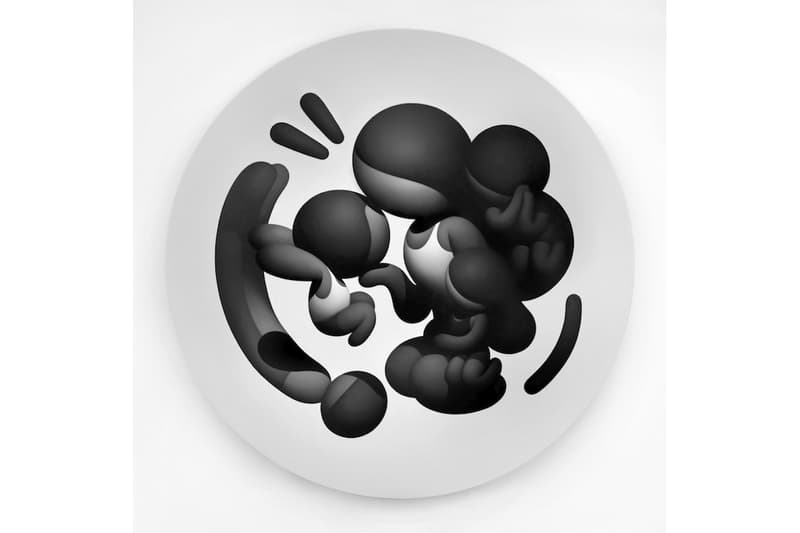 2 of 5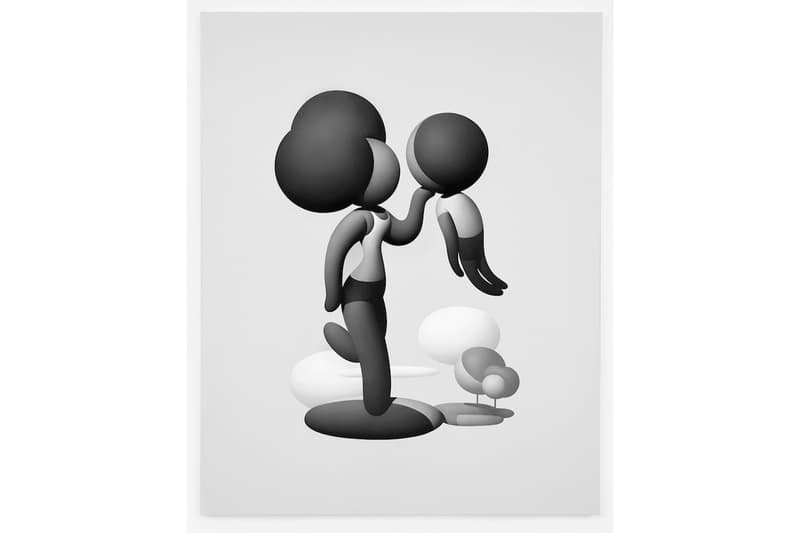 3 of 5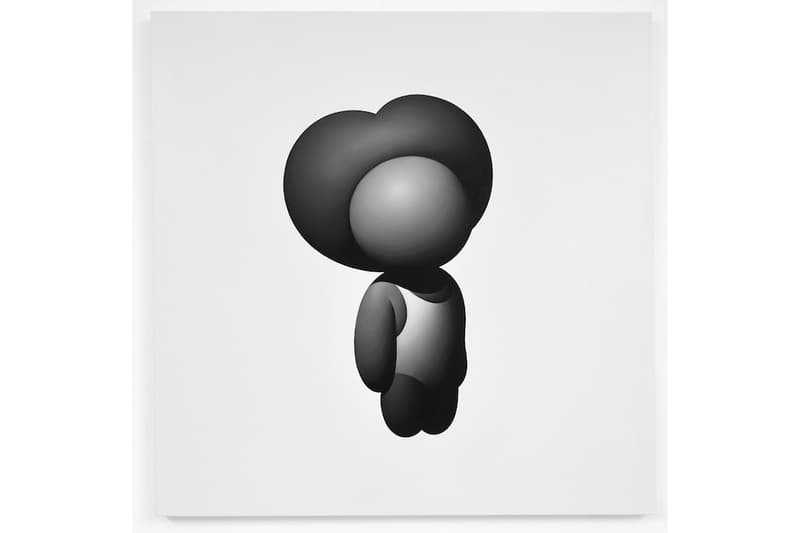 4 of 5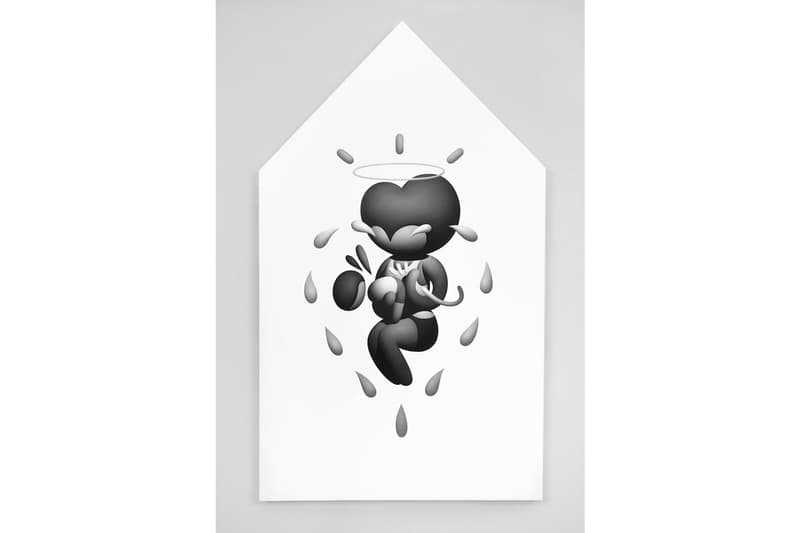 5 of 5
Mike Lee Brings Emotive Paintings on Family Life to LA's Over The Influence
Showcasing his recognizable, bulbous characters in new settings.
---
New York City-based artist Mike Lee is bringing his highly-stylized female figures to LA's Over The Influence gallery for his "Sunny Days" exhibition. Coming almost a year and a half later since his last solo showcase "I've Missed You," Lee's latest presentation "communicates social attitudes and anxieties" through images of family life influenced by his personal experience of growing up in Southern California.
From paintings to sculptures, "Sunny Days" presents different stages of Lee's upbringing. His recognizable, monochromatic figures are brought into real-world scenarios, while surreal elements bring a dreamlike undertone to his work. A figure waters a garden of blooming flowers, yet the watering can is actually a crying, child-like figure. Elsewhere, a woman spanks her child, while her tears form a heart-shaped frame.
Lee's new paintings contain landscape features and graphic elements, bringing a new type of perspective and dynamism to his work. Producing his work on a scale larger than ever before, Lee highlights the family home and his own personal narrative by forging a greater connection between his beloved bulbous characters and his childhood memories.
Take a closer look at select works from "Sunny Days" above. The exhibition will run from February 16 to March 29.
In other art-related news, Antony Gormley revealed his sprawling New York Clearing sculpture in Brooklyn yesterday.
Over The Influence
833 E 3rd St
Los Angeles, CA 90013