'Playboy' to End Print Publication After 66 Years
"Over the past 66 years, we've become far more than a magazine."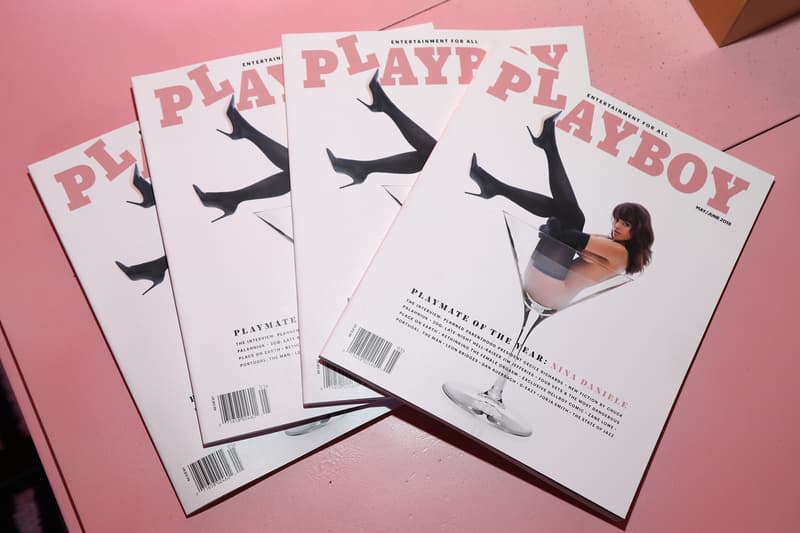 Playboy has decided to halt its print edition, marking the end of one of the globe's most-iconic publications. Founded in 1953 by the late Hugh Hefner, the men's magazine stated on Wednesday that difficulties brought on by the novel coronavirus (COVID-19) had increased pre-existing economic challenges.
"Last week, as the disruption of the coronavirus pandemic to content production and the supply chain became clearer and clearer, we were forced to accelerate a conversation we've been having internally: the question of how to transform our U.S. print product," Ben Kohn, CEO of Playboy Enterprises, wrote in a letter. "We have decided that our Spring 2020 Issue, which arrives on U.S. newsstands and as a digital download this week, will be our final printed publication for the year in the U.S."
The publication will take its content to a "digital first publishing schedule." Kohn noted that it does not intend to bring back periodicals next year, but the company does plan on publishing an occasional special print edition.
Last year the publication changed to a quarterly print schedule, transitioning content away from the male gaze by reducing nudity and more in an effort to appeal to audiences and adapt with the times. "Over the past 66 years, we've become far more than a magazine," Kohn noted. "And sometimes you have to let go of the past to make room for the future."
Playboy's impact on popular culture remains unmatched to this day, seeing the creation of various collaborations alongside the likes of Salvador Dali, Supreme, Anti Social Social Club, NEIGHBORHOOD, BEAMS T, and many more. How the shuddering of Playboy's periodical will affect its legacy across the cultural milieu remains to be seen, but regardless of the case, marks a stark end to an iconic era.
For more entertainment related news, stay up to date here.