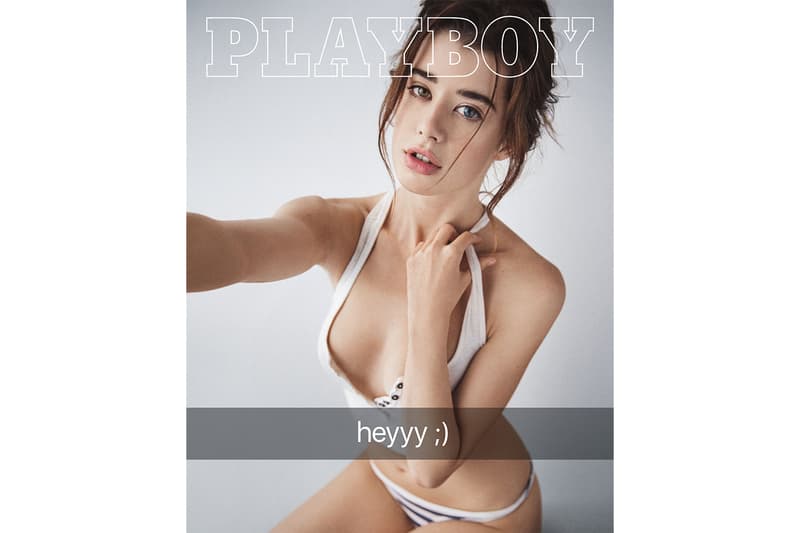 The First Non-Nude Issue of 'Playboy' Pays Homage to Snapchat
The iconic publication goes in a new direction.
---
After 62 years, Playboy announced last October that it would be abandoning full-frontal nudity — a move largely in response to the proliferation of online pornography and the magazine's steadily declining circulation. The March 2016 issue marks the first post-nudes Playboy release and one that sees the magazine aiming for a younger audience with an ode to Snapchat. As The Verge points out, 45% of the app's users range in age from 18 to 24, so the decision to feature Sarah McDaniel — a 20-year-old model who has largely risen to fame via Instagram — on the cover along with a social media-inspired come-hither makes sense. Playboy's chief content officer, Cory Jones, also points out that 2014's relaunch of Playboy.com was perhaps a catalyst for the magazine's PG-13 makeover:
A year and a half ago, we relaunched Playboy.com as a safe-for-work site, and traffic skyrocketed 400 percent. The average age of our visitors dropped from 47 years old to 30. It showed how the brand can still resonate.
The March 2016 issue of Playboy hits newsstands February 12 while a preview can be perused over at the mag's website.