Nine Inch Nails Score the Apocalypse With New Albums 'Ghosts V: Together' & 'Ghosts VI: Locusts'
Two new ambient projects for these tumultuous times.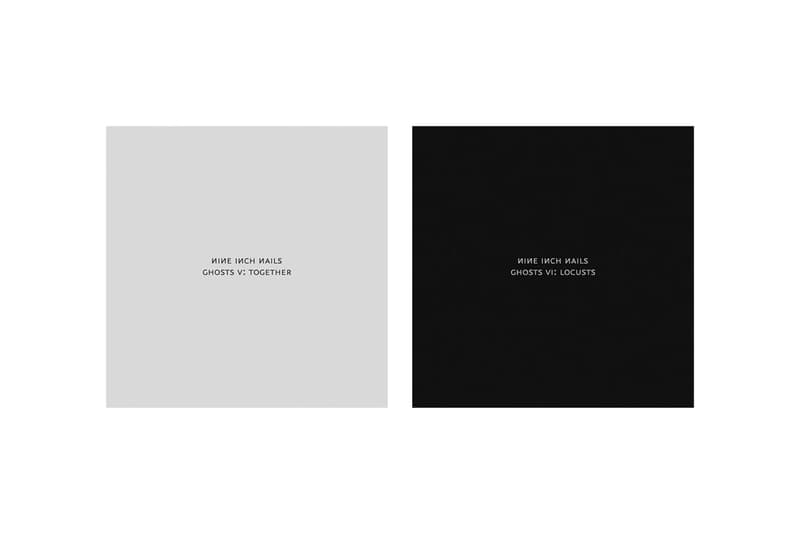 It's a great day to be a fan of Nine Inch Nails. The infamous industrial rock band — fronted by Trent Reznor and backed by Atticus Ross — has delivered two new albums for free today, two new additions to their Ghosts series. Offloading Ghosts V: Together and Ghost VI: Locusts, the projects follow 2008's Ghosts I-IV, which Reznor previously pitted as "a soundtrack for daydreams."
Anybody out there?
New Nine Inch Nails out now. Ghosts V – VI. Hours and hours of music. Free. Some of it kind of happy, some not so much.https://t.co/Q7VZ1z8gFi

— Trent Reznor (@trent_reznor) March 26, 2020

The projects are an eerie (and potentially hopeful) product of the times considering the tumultuous world we're now living in due to the COVID-19 pandemic. "Music — whether listening to it, thinking about it or creating it — has always been the thing that helped us get through anything — good or bad," reads a statement from them on the band's website. "With that in mind, we decided to burn the midnight oil and complete these new Ghosts records as a means of staying somewhat sane."
Ghosts V: Together, features 8 tracks in total, and "is for when things seem like it might all be okay," with the 15-track Ghosts VI: Locusts being described as "well, you'll figure it out." Both albums are almost completely absent of Reznor's signature vocals, lightly spritzing them across the records. The former specifically draws on the duo's love for ambient, relishing in long, drawn-out tracks that prioritize the instrumental experience. Locusts takes on the dystopian far more bluntly, with track titles like "The Cursed Clock," "Run Like Hell," "Trust Fades," and "So Tired," it's not hard to guess the world NIN is envisioning.
You can download Ghosts V: Together and Ghosts VI: Locusts via the band's official website, and can stream the projects via YouTube and Spotify below.
For more related music, NIN recently scored HBO's Watchmen.