Moog and Korg Release Free Synthesizer Apps for Those Spending More Time at Home
"A gift to spread positivity, creativity, and expressivity."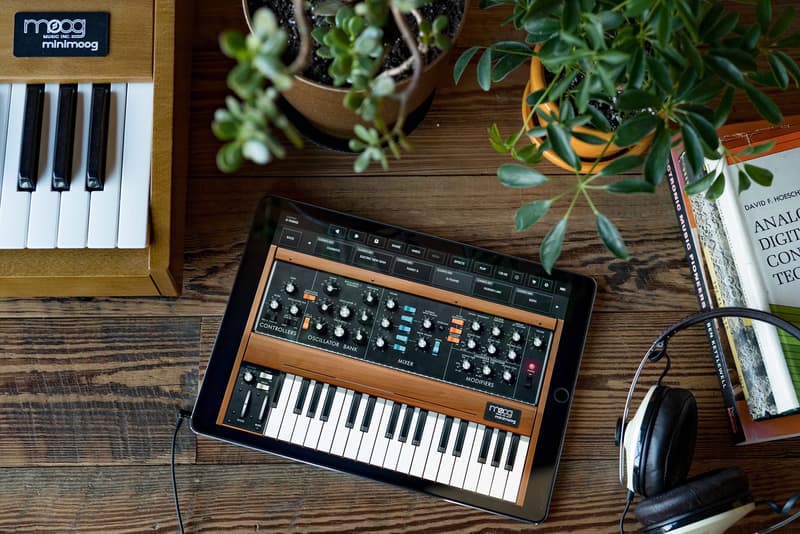 As the music world responds to the ongoing Coronavirus (COVID-19) outbreak with growing concerts and festivals closures, Moog and Korg have teamed up to release their popular Minimoog Model D and iKaossilator iOS apps for free to help those currently spending more time alone at home.
Moog called the release a "gift to spread positivity, creativity, and expressivity. A moment to slow down, appreciate our innate strength and experience the uplifting power of sound." The Minimoog app pays tribute with an extensive sound and effect library harkening back to the original 1970s modular synthesizer. After the announcement that it would be available for free, Moog's digital synth has quickly shot up to No. 6 on the Apple App Store's popular music apps. Korg's iKaossilator, usually sold for around $20 USD, shot-up to No. 13 in the music category.
The Minimoog Model D Synthesizer and Korg iKaossilator are available now via the Apple App Store. Fans have until March 31 to purchase for free. In more music news, Donald Glover released a new album over the weekend, only to take the mysterious streaming site down just hours later.
A gift to spread positivity, creativity, and expressivity. A moment to slow down, appreciate our innate strength, & experience the uplifting power of sound.

The Minimoog Model D iOS app is free for download: https://t.co/oHCCBMgSs1

Stay open, stay safe, and #synthesizelove. pic.twitter.com/2UTerosGXP

— Moog Synthesizers (@moogmusicinc) March 13, 2020
Schools, offices, & concerts ?wide have been requested to close & with many people self-quarantining & working from ?, we wanted to help you occupy your time a little. Now until March 20th, get the iKaossilator App FREE for iOS & Android. Have some fun: https://t.co/s4sU1kZAR1 pic.twitter.com/kF2C5tMbdy

— KORG USA (@KorgUSA) March 13, 2020