For Maison Margiela's Latest Bounce Sole Experiment, Classic Derbys
Yet another take featuring the translucent detail.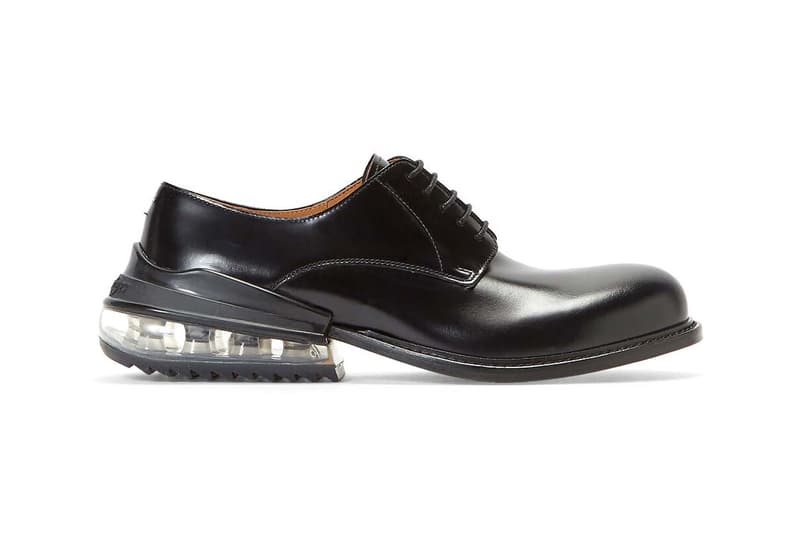 1 of 5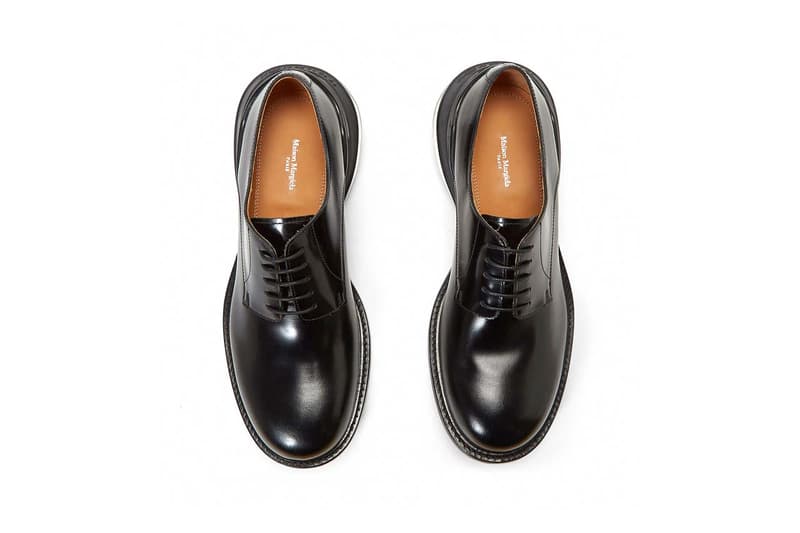 2 of 5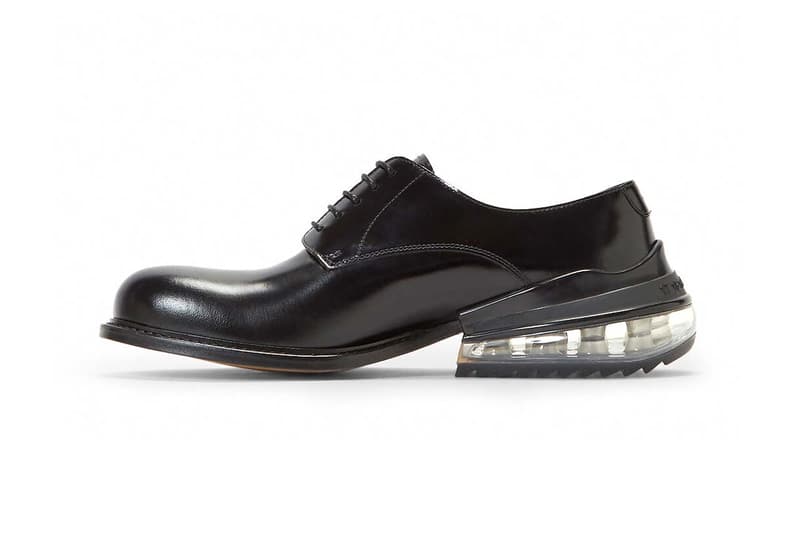 3 of 5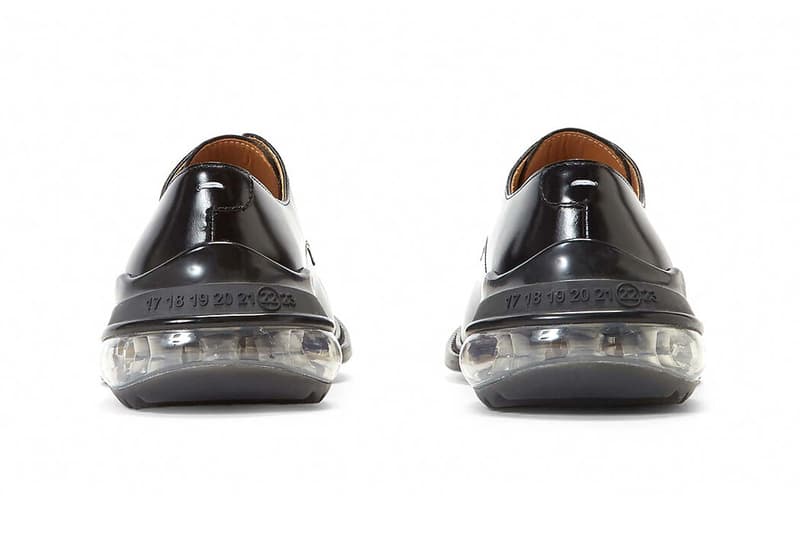 4 of 5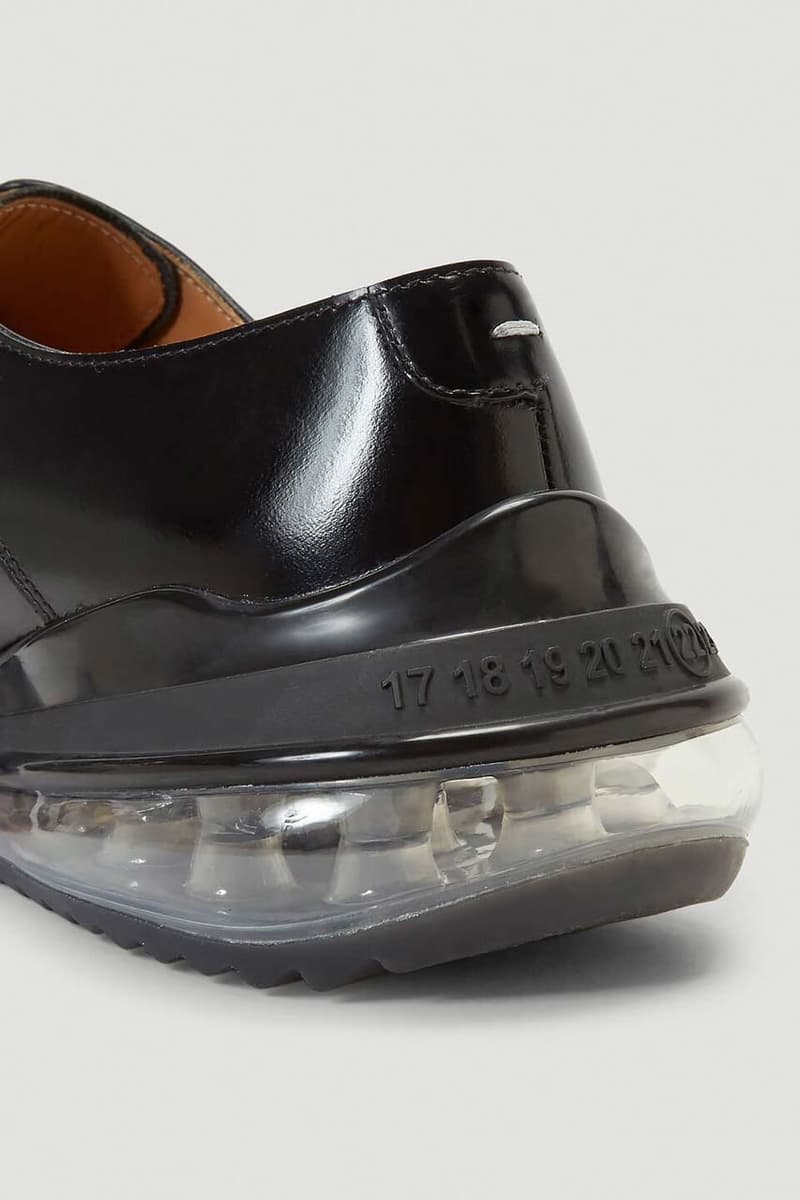 5 of 5
Maison Margiela isn't backing down on its air bubble-filled footwear, releasing yet another take that borrows the distinctive detail from the athletic world. After adding the transparent heel to a pair of glossy leather loafers, the French luxury house is now trying out the bouncy design on sleek derbys.
The leather-crafted shoes are offered in an all-black colorway for a traditional formalwear option. A subtle geometric design along the midsole helps to emphasize the translucent heel, bolstering the overall contemporary aesthetic. It's finished off with a silver logo on the insole and the brand's signature numbered imprint at the back heel.
Dressy footwear isn't the only area in which Maison Margiela has utilized its Bounce heel design in recent seasons. In November, the label released a pair of its popular cleft-toe Tabi boots with the modernized outsole. Meanwhile, the trend was exaggerated even more on its recent Spring/Summer 2020 Replica Super Bounce sneakers.
To learn more or to shop Maison Margiela's Airbag Heel Leather Shoes (priced at $860 USD) and Replica Super Airbag Sneakers ($760 USD), visit LN-CC's webstore.
In other footwear news for the brand, it recently delivered its Tabi Cleft Toe silhouette in a pair of fresh Canvas Low-Tops for spring.