Skincare Brand Geologie Creates Custom Regimens for Men
Four products designed specifically for your skin.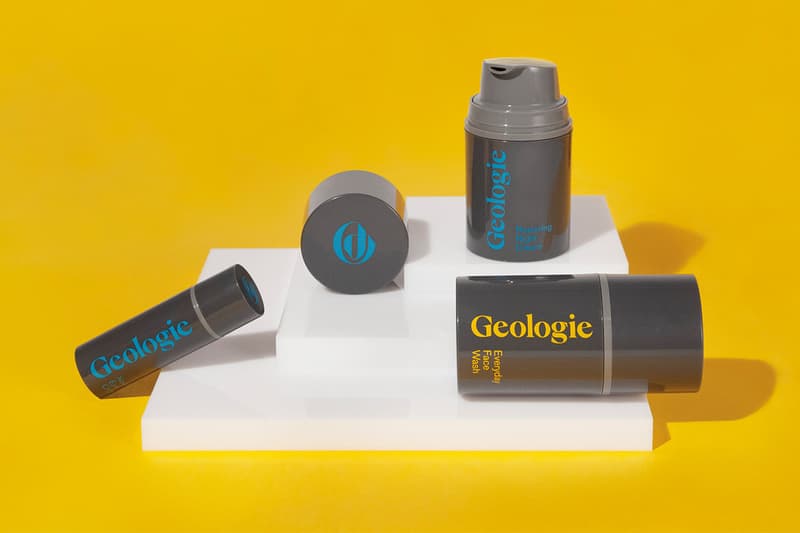 Though the world of skincare is vast, it can be pretty overwhelming — especially for guys. Yet men are coming around to the trend of self-care and Geologie is helping lead the charge. The new brand, founded by Nick Allen and Dave Skaff with a shared vision to create the very best skincare experience for men, offers personalized regimens that cater directly to the user's skin type and problem areas. Every Geologie set contains science-based products with high quality active ingredients and a simple routine formulated for daily use, tailored to work for both individuals new to skincare and seasoned skincare experts.
Here's how it works. You simply head to Geologie's site and begin by taking the diagnostic test, then Geologie will send a set of four products to your door based on a diagnostic questionnaire that helps to identify your needs. In other words, there's no guessing when it comes to identifying skin type, what ingredients work or what products to insert into your routine. The kit includes an Everyday Face Wash, Vital Morning Face Cream, Repairing Night Cream and Nourishing Eye Cream. What's more, the brand is thoughtful enough to consider how and when we use their products, providing a bottle of Face Wash for the sink and another one for the shower. Now, there's no excuse to skip washing your face.
Geologie is currently offering a complete trial set that comes with a 30 day supply of four products. And once you realize it works for you and purchase a kit, Geologie doesn't just leaving you hanging, but will actually continue sending you personalized tips along with amazing customer service that will work with you to help identify and satisfy all your skincare needs. Head to the brand's website to get started by taking the simple 30 second quiz.