Otis Millburn's Home in 'Sex Education' Will Soon Be Available to Rent
Although The Chalet Symonds Yat East will have a strict renters policy.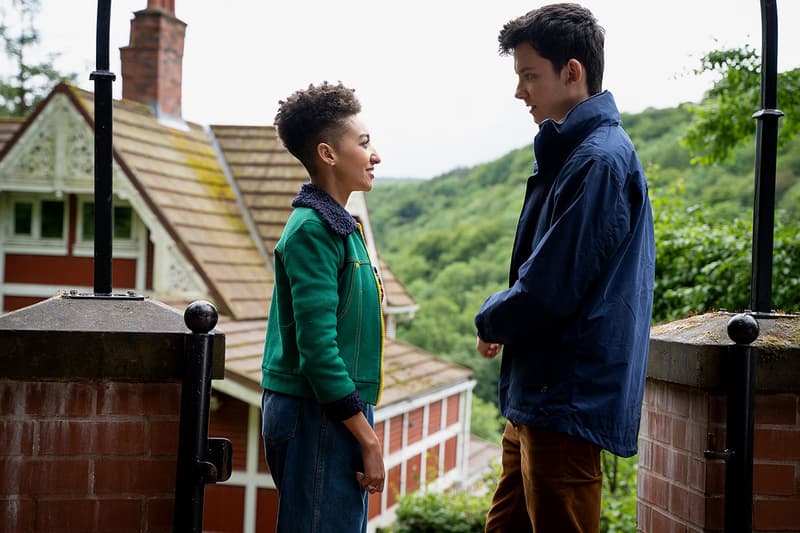 Fans of Netflix's hit coming-of-age series Sex Education will soon be able to rent Otis Millburn home from the show.
The Chalet Symonds Yat East is owned by Stuart Morgan, who recently spoke to Insider about the house and how he's had over 3,000 rental requests since the start of the year. It is a three-story home inspired by traditional Norwegian architecture in the rural Wye Valley and Forest of Dean district of Gloucestershire, UK, and is being propositioned as a holiday rental "for the adventurous looking for an energetic holiday," according to its online advertisement.
Inside the 100-year-old home, renters will find five bedrooms, three bathrooms, and the now-famous back porch that looks over the valley. Speaking to Insider, Morgan said, "the deck at the front is the most popular part — always has been even before Sex Education — it's been beautiful. And we're having an external sauna built at the moment, which will see people enjoy the viewpoint as well."
In order to prevent some of the mishaps seen in Sex Education, Morgan has hired a property manager to make sure renters are the right fit. He said, "we have very good neighbors who we don't want to disturb, and yes, absolutely we're going to have to be very careful with who we invite to stay there and set certain parameters about behavior."
Take a closer look at The Chalet Symonds Yat East below, and for those interested in renting the property, sign up to The Chalet's website.
In other news, Airbnb has launched a $1m USD fund for the world's weirdest house designs.