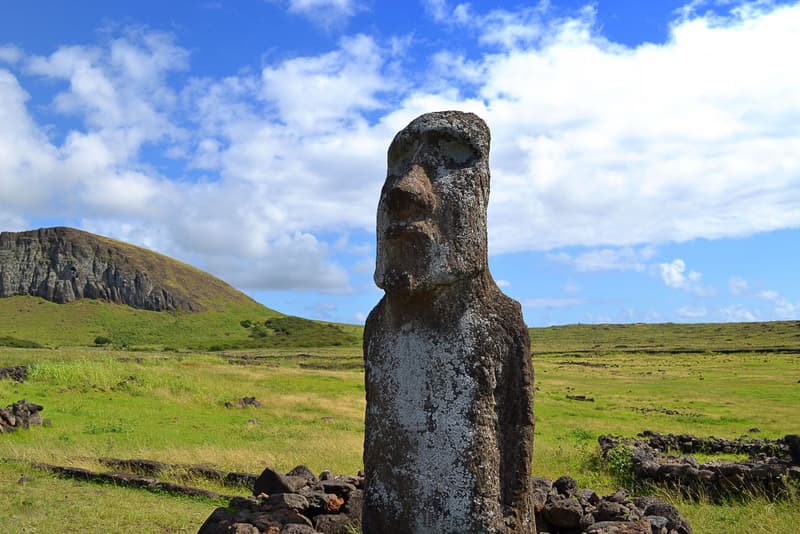 Chilean Man Arrested After Slamming Truck Into Sacred Monolithic Head
Facing a fine of up to $12,000 USD.
---
On March 5, a resident of Rapa Nui —the Polynesian territory of Chile known as Easter Island — was arrested after he drove his pickup truck into one of the island's ancient Moai statues causing "incalculable damage," as per The Guardian.
Local authorities attested that the truck had brake complications, causing it to roll down the hill and slam into the statue's ceremonial platform. There are a total of 1,000 monolithic heads on the island that date back to 500-1,000 years ago with the largest one measuring 40 feet tall and weighing 75 tons, as per LiveScience.
As a result of the incident, the mayor of Easter Island, Pedro Edmunds, expressed that he will impose new traffic laws to prevent vehicles from entering the region's heritage and archaeological sites. He hopes that these laws will help protect the national monuments that are visited by approximately 12,000 tourists on a monthly basis.
The owner of the truck is currently facing a fine of $2,502,050 and $10,004,200 Chilean pesos (approx $3,000 to $12,000 USD) alongside any criminal consequences following the 90-day investigation by the authorities.
Get a closer look at the aftermath of the collision below.
Elsewhere in art, NYC-based art and lifestyle collective, League of Their Own, is launching a collections exhibition featuring rare archival works by KAWS, Takashi Murakami, and more.