Listen to DJ D-Nice's "Homeschool" Spotify Playlist
Filled with old-school party jams to get you moving at home.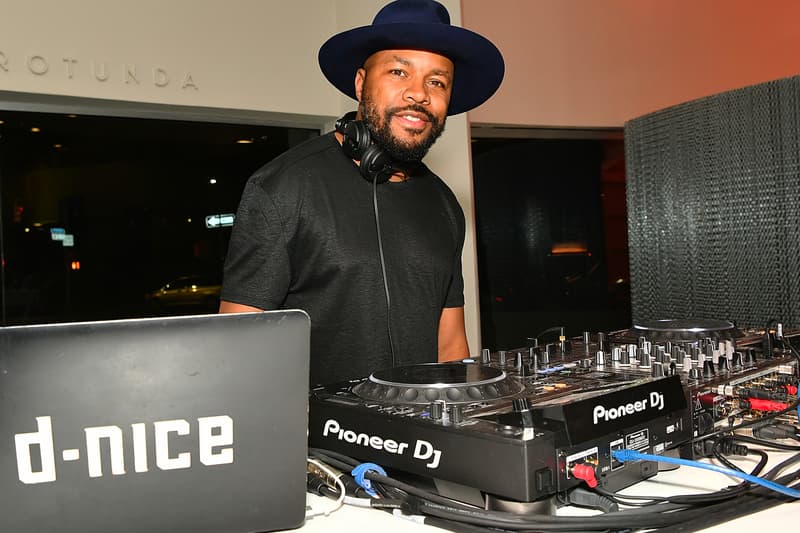 After hosting a star-studded, nine+ hour dance party on Instagram Live with the likes of Rihanna, Will Smith, Diddy, Oprah, Bernie Sanders, Jay Electronica, Michelle Obama, Quincy Jones, Missy Elliott, and many more, wide-brimmed hat rocking DJ D-Nice has now shared a "Homeschool" playlist on Spotify with 50 of his favorite party jams.
The playlist is filled with old-school dance floor hits, including tracks like Rick James' "Moonchild, Quincy Jones & Dune's "Ai No Corrida," The Emotions' classic "Best of My Love," Stevie Wonder's "All I Do," and many more. As Spotify aptly describes, the playlist features "D-Nice's essential jams for any party at home!"
You can stream D-Nice's "Homeschool" playlist below.
For more related news, check out Virgil Abloh's self-isolation playlist.