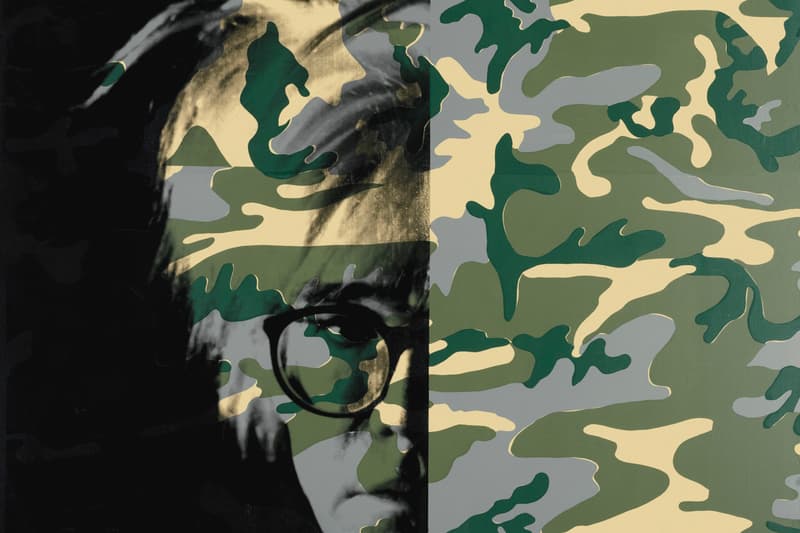 These Are the Best Artworks Releasing This Week
Tate Modern's exclusive Andy Warhol editions lead this week's list.
---
Every week we spotlight the best art releases weekly by notable artists, galleries, museums and contemporary art platforms across the globe. Listed items typically encompass limited edition artworks, prints, collectible figures, collaborative merchandise and more.
For this week's installment: Tate Modern launches the Andy Warhol online shop to commemorate its new major survey, RISE exhibition enlists over 100 artists to produce works made from charcoal gathered from the fire fields of Australia, Adam Lister purveys new 'Kobe vs Jordan' limited edition print, CG artist Ben Fearnley will launch an augmented art print titled Sneaker Culture, and Jun Cha drops a designed edition of Capo skull rings.
View the full list below.
Tate Modern Launches Andy Warhol Online Shop
Release Date: Available now on Tate Modern's website
Release Price: Ranging approximately between $8 USD to $716 USD
London's Tate Modern is launching its first major Andy Warhol retrospective for 20 years. To commemorate the landmark exhibition, the museum has launched an online shop featuring a collection of prints, books, gifts, homeware and more. All of the items were inspired by the iconic Pop Artist and his artwork. Highlights include a fine art print of Andy Warhol's Self Portrait (red, white & blue camo) 1986 artwork, collaborative apparel with Maharishi portraying the artist's Skull 1976 artwork and a skateboard triptych made in partnership with The Skateroom that features Warhol's Flowers 1964 series.
RISE Exhibition to Auction Over 100 Charcoal Artworks
Release Date: Auction starts on RISE Exhibition's website on March 11
Release Price: TBC
Luca Ionescu, Anna Hunt, and Matty Burton have enlisted over 100 artists to create original works made from charcoal collected from the fire fields across New South Wales in Australia. The trio gathered ashes from sites destroyed by the Australian bushfires and sent them to participating artists in their fundraising installment called RISE Exhibition. The list of international talents includes Shepard Fairey, Jean Jullien, Scott Campbell, Ralph Steadman, Sara Meadows, ESPO, GROTESK, Georgia Hill, Krink, and many more.
Carriageworks
245 Wilson St.
Eveleigh NSW 2015
Australia
Kobe vs Jordan Limited Edition Print by Adam Lister
Release Date: Available now on Adam Lister's website
Release Price: $50 USD
Adam Lister pays homage to Kobe Bryant and Michael Jordan with an open edition print featuring pixelated versions of the talented athletes. Aptly titled Kobe vs Jordan, the work commemorates the iconic duel between Bryant and Jordan. The NBA players have faced off in a total of eight games. Bryant has a 5-3 winning record over Jordan. They've never met in the playoffs.
Ben Fearnley Launches Augmented Sneaker Culture Print
Release Date: Available now on Paper and Fabric's website
Release Price: TBC
Paper and Fabric connected with CG artist Ben Fearnley for an augmented art print, entitled Sneaker Culture. The physical print features a colorful array of symbols and objects such as a boombox, skateboard, spray can and more. Viewers are able to download the ART HOUSE mobile app to reveal more visuals that are hidden within the layers of the physical print.
Jun Cha CAPO RING Edition
Release Date: Available now on Jun Cha's website
Release Price: $350 USD
Interdisciplinary artist Jun Cha returns with a new design under his CAPO series. The artist recently unveiled a range of handcrafted rings that feature Cha's affinity for skulls and "embracing mortality." Offered in three luxe finishes of polished brass, sterling silver, and 14k gold, the rings continue the artist's underlying message of focusing on life "in the present moment."