Rihanna to Receive President's Award at 51st Annual NAACP Image Awards
Past recipients have included JAY-Z, Lauryn Hill, and Muhammad Ali.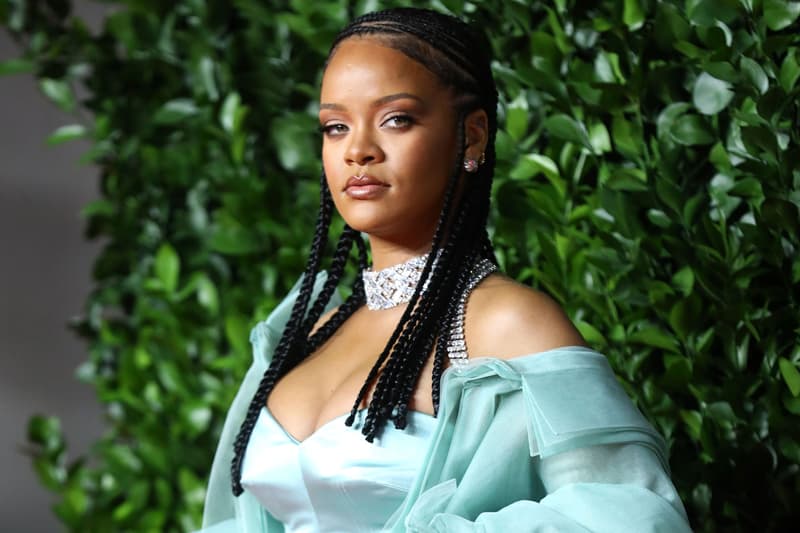 After winning the "Urban Luxe" award for her luxury brand Fenty at the 2019 British Fashion Awards, Rihanna is now set to be recognized yet again for her multifaceted talents. The NAACP will soon honor the superstar with its esteemed President's Award, the highest accolade to be doled out at the upcoming 51st NAACP Image Awards ceremony.
Outside of her illustrious music career, the Barbadian pop star is being acknowledged for her efforts in philanthropy, fashion, entrepreneurship and more. In addition to launching her Fenty Beauty brand and Savage x Fenty lingerie line, Rihanna made history last year when she became the first black woman to partner with LVMH and the first woman to ever start an original fashion house with the company. On the charitable front, she has consistently advocated for quality education and emergency response programs around the world through her nonprofit organization, Clara Lionel Foundation, which she founded in 2012.
"Rihanna has not only enjoyed a groundbreaking career as an artist and musician but has also distinguished herself as a stellar public servant," stated Derrick Johnson, president and CEO of the NAACP. "From her business achievements through Fenty to her tremendous record as an activist and philanthropist, Rihanna epitomizes the type of character, grace, and devotion to justice that we seek to highlight in our President's Award."
The NAACP President's Award has historically been given out in order to recognize "special achievement and distinguished public service." Past recipients include last year's honoree, JAY-Z, Lauryn Hill, Muhammad Ali, Soledad O'Brien and more. NAACP president Derrick Johnson is set to award Rihanna with the title on February 22 during the live television broadcast of the event on BET.
Rihanna has already had a big start to 2020. Earlier this month, the singer co-curated a "Rihannazine" for i-D magazine's 40th anniversary issue.