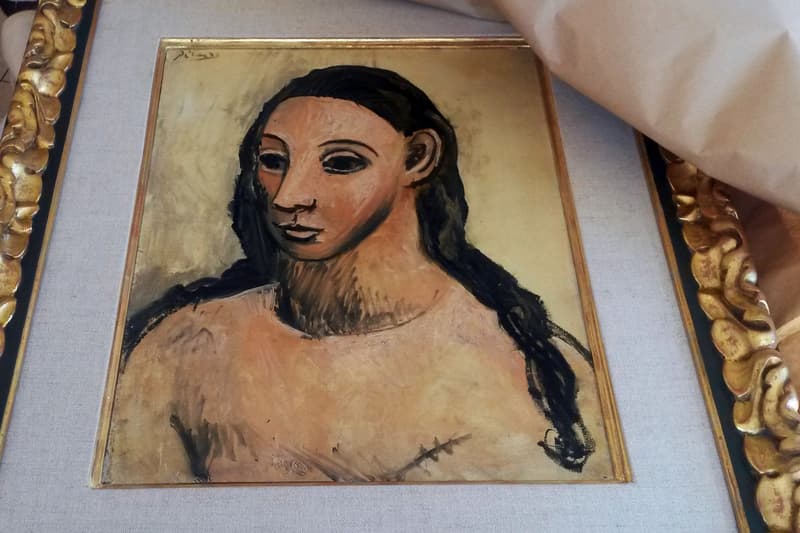 Billionaire Banker Who Smuggled Picasso Painting Now Hit With $101 Million USD Fine (UPDATE)
With an extended prison sentence of three years.
---
UPDATE: Last month, Spanish collector and banker Jaime Botin was sentenced to 18 months in jail for smuggling Pablo Picasso's famed Head of a Young Woman (1906) painting out of Spain. However, Botin is now facing a longer jail sentence following an updated ruling by a Spanish judge who has also increased the fine he will have to pay, as per Art News.
Botin initially had been ordered to pay a €52.4 million EUR (about $58.3 million USD) fine, but is now hit with a €91.7 million (about $101.2 million) penalty for his crime. Moreover, he will need to serve three years in jail.
Botín's lawyers, who have filed an appeal against the original judgment, told Spanish newspaper El País that they've "never seen anything like" the updated ruling. The judge ostensibly wrote in the decision that "despite being fully aware of the administrative ban, the defendant transferred the painting to the schooner Adix in order to get him out of Spain."
ORIGINAL STORY (January 27, 2020): Members from the French and Spanish police had seized a 1906 Pablo Picasso painting from the yacht of Spanish billionaire Jaime Botin (with a networth of $1.7 billion USD to be exact) in Corsica. Defying court orders to keep the work in Spain, Botin attempted to smuggle Picasso's historic Head of a Young Woman portrait out of the country — a celebrated work from the master artist's pre-Cubist "Rose" period which is valued at $29 million USD, as per Arnet.
The business magnate, who was formerly the head of Spanish lender Bankinter, was found guilty of contraband in "culturally important goods" and was forced to surrender the work to authorities. Botin acquired the painting back in 1977, and it's currently in the security of the Reina Sofia museum in Madrid.
Botin now has ten days to appeal his 18-month prison sentence, but a Reuters report notes that the 83-year-old Botin is unlikely to serve the aforementioned prison time due to his old age and the incident being his first-time offense.
Elsewhere in art, the Umma Chroma will launch a spiritual and meditative installation at Het Nieuwe Instituut.