A$AP Rocky Talks Swedish Legal Saga, Donald Trump & New Music
Also detailing why he isn't chasing hits and his admiration for Dev Hynes.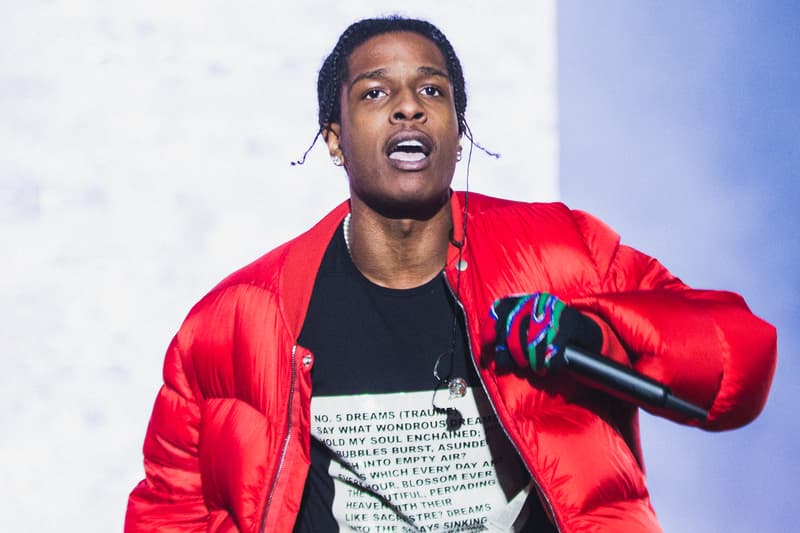 A$AP Rocky recently sat down with WSJ Magazine for a new interview centered around his hectic 2019, a year where he was incarcerated in Sweden for over a month awaiting a trial on assault charges in which he was ultimately found guilty. What resulted was a surreal timeline of events that saw President Donald Trump get involved (and subsequently get upset). Rocky had previously referred to the 45th President as an "a-hole" and paired him with the Ku Klux Klan on his Testing song "Gunz n Butter." A$AP was even mentioned in Trump's impeachment trial and found himself introduced to an entirely new generation of people unaware of his existence previous to the Swedish legal situation.
"[President Trump] called me shortly after I came out. He was just like, 'How you doing?' I was like, 'I'm good.' I thanked him, and that was really it. Cordial," Rocky said of his brief conversation with the President. WSJ Magazine then follows up to ask the rapper if he felt Trump was being an opportunistic, trying to turn his incarceration into an opportunity to act on behalf of the African-American community. "Man, I wouldn't know. That's a very big possibility. I was just thanking whoever helped me when I was in that sh*t. I wasn't concerned with anyone's motivations."
2019 wasn't all bad, though. Rocky was hard at work, obsessively recording and putting the finishing touches on his upcoming fourth studio album, and even detailed that he has a gigantic mood board of images throughout his New York City apartment for inspiration. "It's kind of like a vision board. I compile different points of reference and print 'em out and put them on the walls, so I live in it. It's like when you go to a police precinct and the detectives have the investigation laid out." He keeps, "mostly pictures of myself. You gotta analyze who you are as an artist and know yourself better than anybody. Then people can never dictate shit to you.
Later in the article he details his admiration for friend and collaborator Dev Hynes (frequently known as Blood Orange) and details why he's not trying to chase hit records anymore. Read the full interview over that The Wall Street Magazine and pick up your copy via WSJ Magazine's March Issue out on newsstands Saturday, March 7.