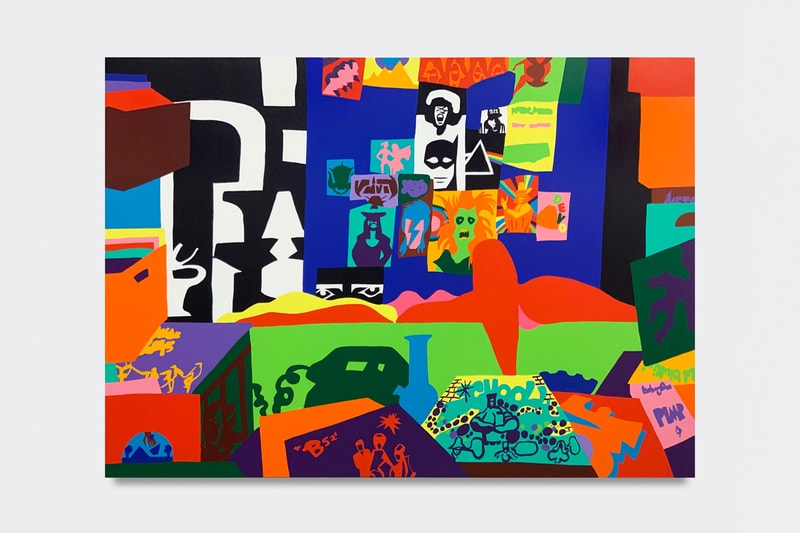 1 of 4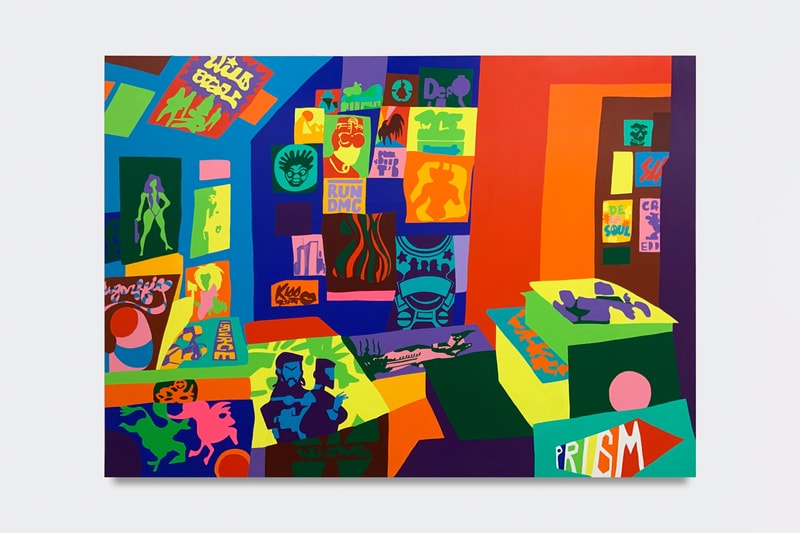 2 of 4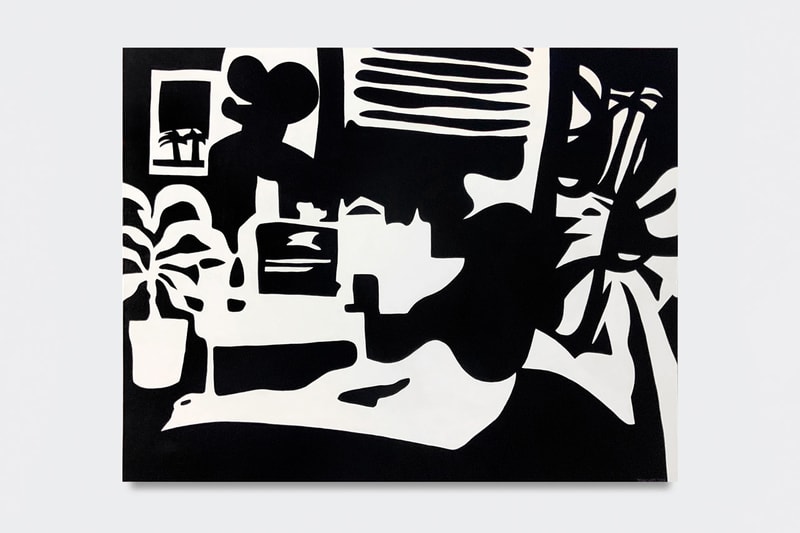 3 of 4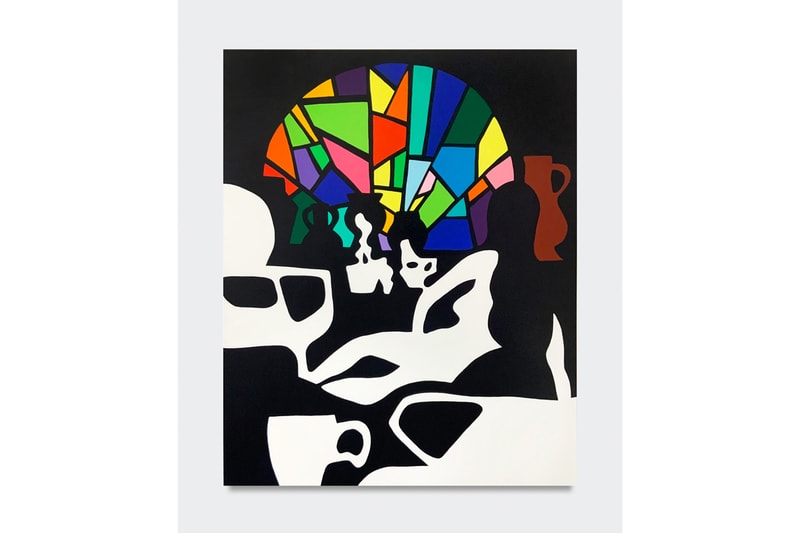 4 of 4
Todd James Explores Importance of Culture With Vibrant Interior Paintings
Featuring posters, records and artwork from a "certain era of youth."
---
Todd James' upcoming exhibition at Copenhagen's Eighteen Gallery invites viewers into the space with vivid, highly-saturated interior compositions. Titled entitled "Warm Welcome," James unveils new intimate paintings of personal spaces, living rooms, bedrooms and teenage shrines that evoke a sense of nostalgia and belonging. The works produce an "elusive analogue feeling" that pay tribute to "the way we treasured culture and the circulation of it in pre-internet days," as per an exhibition statement.
In some interiors, the iconography of a certain era of youth is present: Iron Maiden, Public Enemy and Wu-Tang Clan posters crowd the walls, while The B-52s record sleeves, Motörhead logos and David Bowie posters are found throughout the rooms. In James' new body of work, additional spaces and planes create a bold visual language that challenges viewers to "invest a bit of time in contemplation."
James paints with acrylics and oils in a super flat style; the depth and layers of the paintings is a "slow reveal." Pots and plants merge with figures, furniture and architecture. Lush, vibrant color palettes contrast with black and white color schemes. Personal, genuine and empathic, James' new works pay homage to the importance of the culture that shapes us as individuals.
Check out select works from "Warm Welcome" above. The exhibition will open to the public on February 28 and run until March 21.
In other art-related news, the Smithsonian is making 2.8 million images free to the public.
Eighteen Gallery
Slagtehusgade 18c
1711 København, Denmark