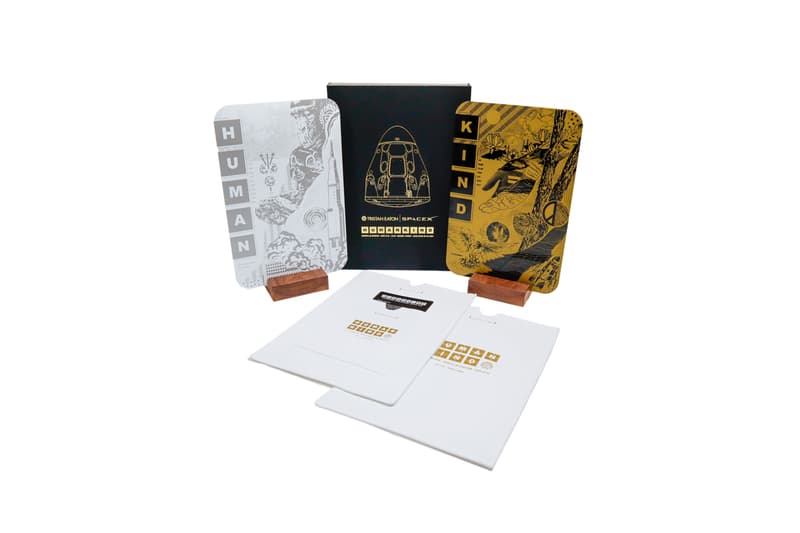 1 of 2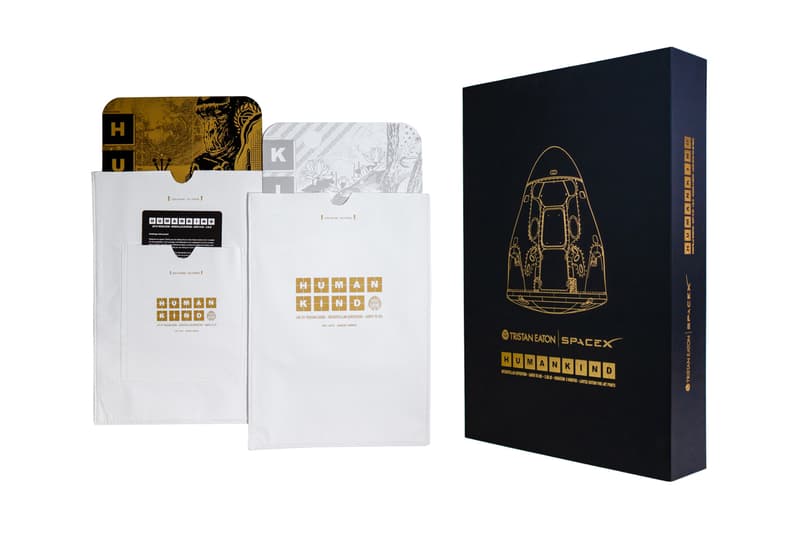 2 of 2
Tristan Eaton Releases Limited 'Human Kind' Prints to Commemorate Historic SpaceX Launch
The artist recreates his indestructible works that traveled to space for three months aboard the SpaceX Dragon.
---
Back in May, Tristan Eaton's indestructible Human Kind artworks were launched into space aboard the historic first flight of SpaceX's Dragon spacecraft. The pieces traveled to space for three months before returning to Earth in August 2020. The works consisted of one gold-plated panel and one powder-coated aluminum panel, each laser-etched on both sides with Eaton's Human Kind visual. The project established Eaton as part of a pioneering group of artists who have sent their artworks to space via spacecraft including Andy Warhol, Robert Rauschenberg, Claes Oldenburg and Damien Hirst.
Eaton is now memorializing the historic launch of his works into space with a limited edition series of fine art prints. "As an artist, I try to look at the world with a big picture view, yet no one gets a bigger view of our world than our brave astronauts on the space station. When SpaceX asked me to create art to be a part of this mission, I wanted to make something inspirational. Looking down from space to see all of humankind together on this tiny planet might remind you how much history and potential we have. Yet, we have so much further to go. With kindness, hope, and science, humankind has changed the world many times over. For a better future, we can do it again."
The prints feature a recreation of the art capsule sent to the International Space Station on May 30th, 2020. Slated to arrive in an edition of just 100 pieces, the works are silk-screened with metallic ink on powder-coated aluminum panels. Each panel measures 12 by 17 by 0.125 inches.
Human Kind will soon be available on Tristan Eaton's online store for $2,500 USD without tax included.
Elsewhere in art, the Design Museum and Play Nice has launched The New Rave film celebrating how the Black diaspora has shaped electronic music.