Salesforce Is Acquiring Slack for $27.7 Billion USD
The cloud-based software company's largest acquisition to date.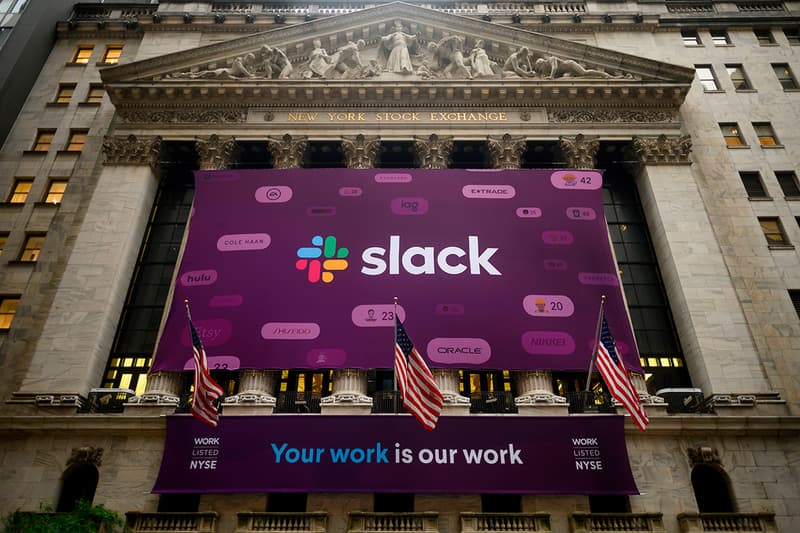 Back in 2017, Amazon was reportedly looking at purchasing Slack for a price of $9 billion USD, but the deal never came through. Now, three years down the road, the business communication platform is finally being acquired, this time by Salesforce for a staggering $27.7 billion USD — the cloud-based software company's largest acquisition to date.
According to a joint statement from the two companies, Slack will remain intact but become one of Salesforce's operating units, while the messaging service's co-founder and CEO Stewart Butterfield will continue to lead the team. The program will also become the "new interface" for Salesforce Customer 360, its new parent company's customer management platform.
"Salesforce started the cloud revolution, and two decades later, we are still tapping into all the possibilities it offers to transform the way we work. The opportunity we see together is massive," said Butterfield. "As software plays a more and more critical role in the performance of every organization, we share a vision of reduced complexity, increased power and flexibility, and ultimately a greater degree of alignment and organizational agility. Personally, I believe this is the most strategic combination in the history of software, and I can't wait to get going."
Big news: @salesforce is acquiring Slack! ? This is going to be transformative for our customers. Together, we'll deliver the operating system for the new way to work: https://t.co/4wYTX2BQoz

Key info: https://t.co/YfDv07fDKW

— Slack (@SlackHQ) December 1, 2020
Despite feeling like I had a decade's worth of CEOing in the last 18 months, today's news inspires a lot of excitement about the decade to come.

I was told that people on the internet may have opinions, so thought I'd offer mine…

(Bonus: a disclaimer) https://t.co/ajzr4a4uYG

— Stewart Butterfield (@stewart) December 1, 2020
Elsewhere in tech, the Department of Justice is looking to file more antitrust lawsuits against Google and Facebook.