Saint Laurent SS21 Presents a Portrait of Elegant Escapism
The sandy spectacle drew support from celebrities like BLACKPINK's Rosé, Zoë Kravitz and Charlotte Gainsbourg.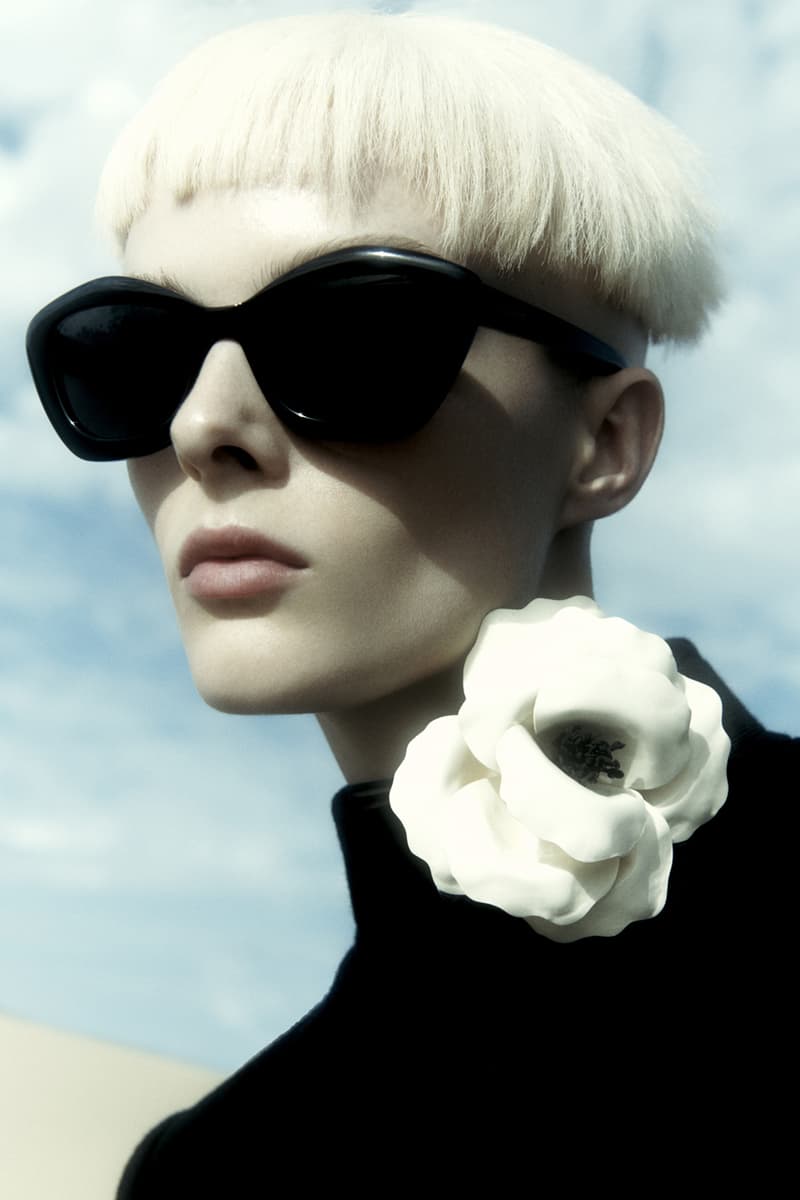 1 of 28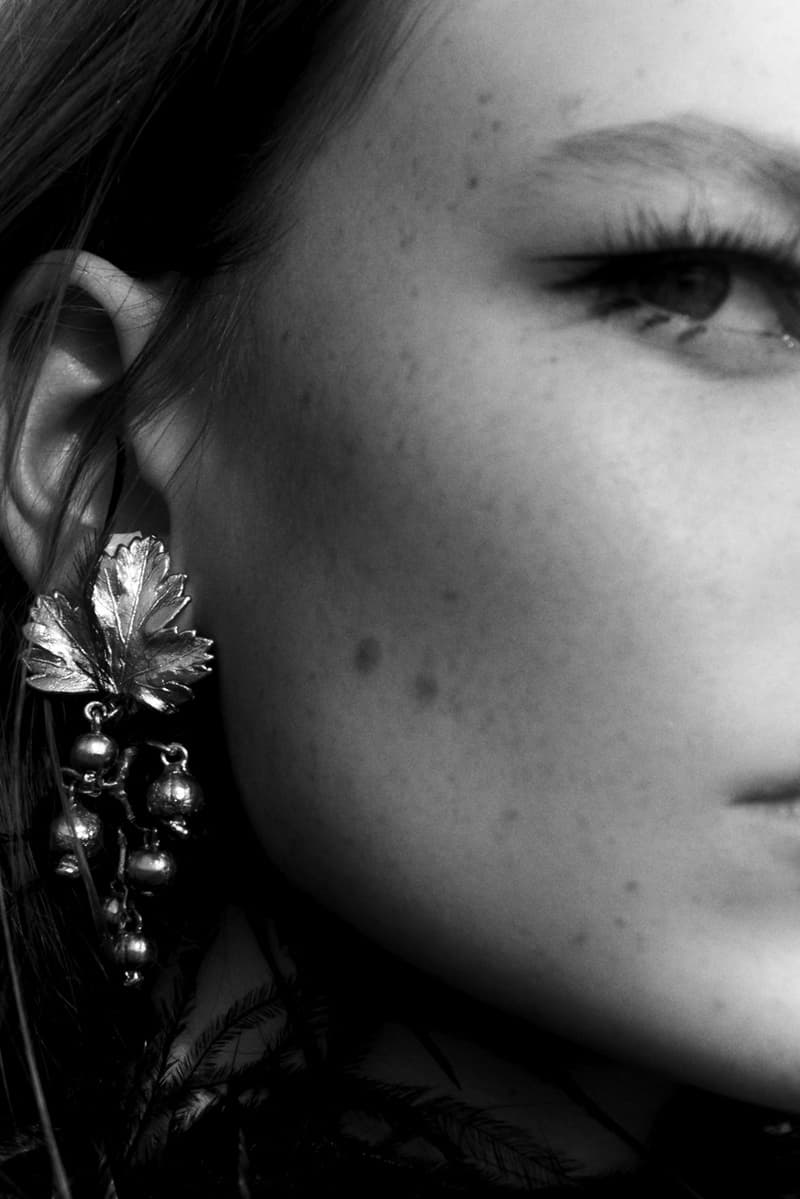 2 of 28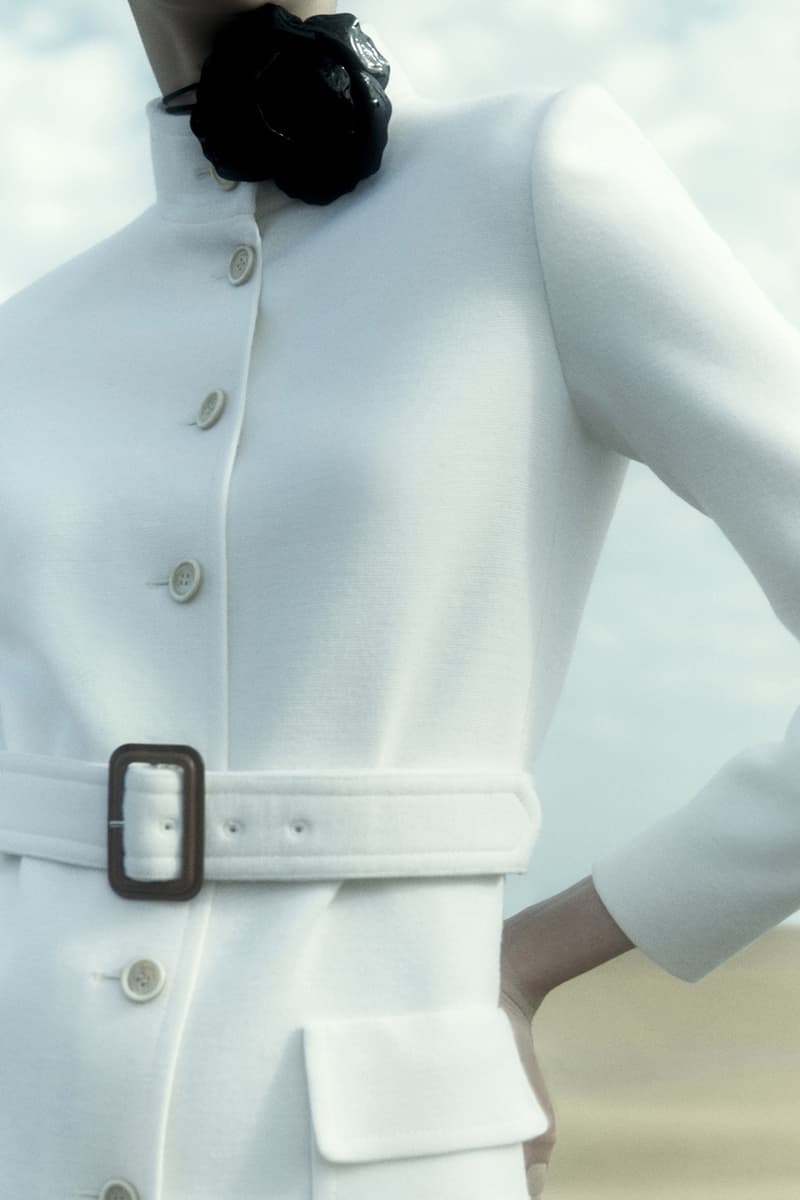 3 of 28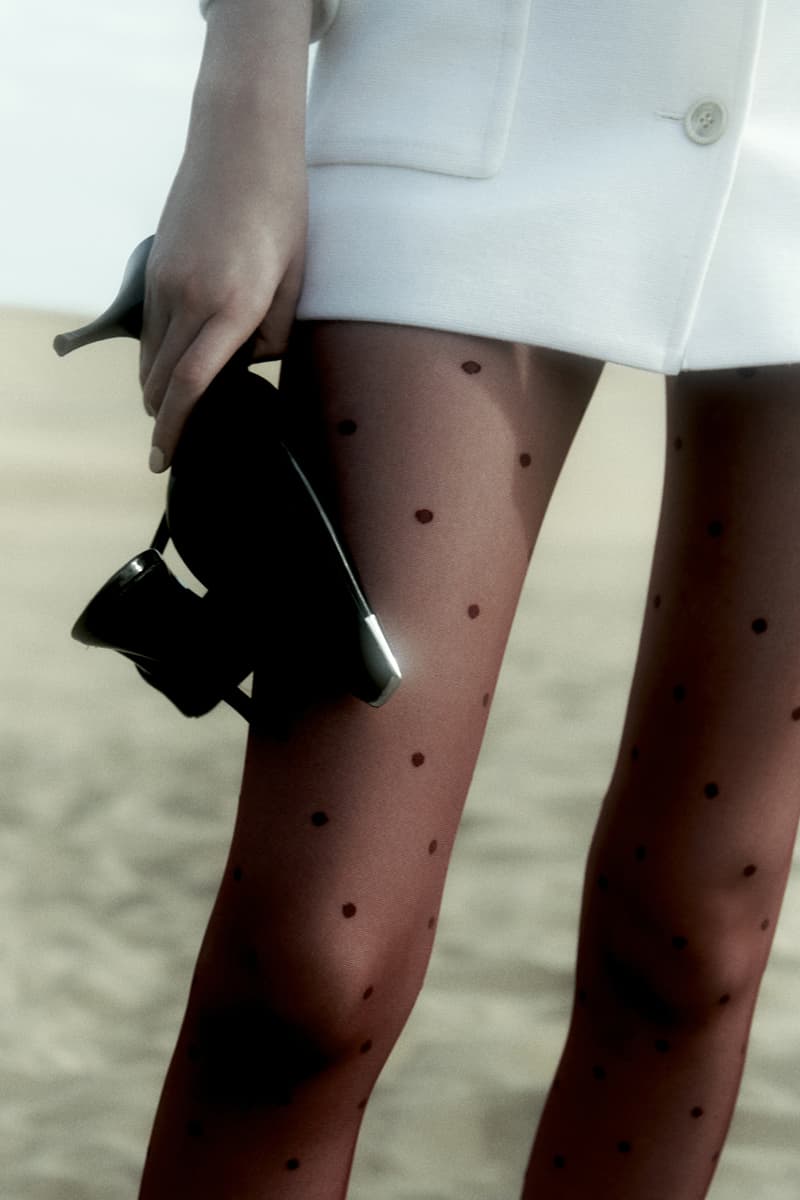 4 of 28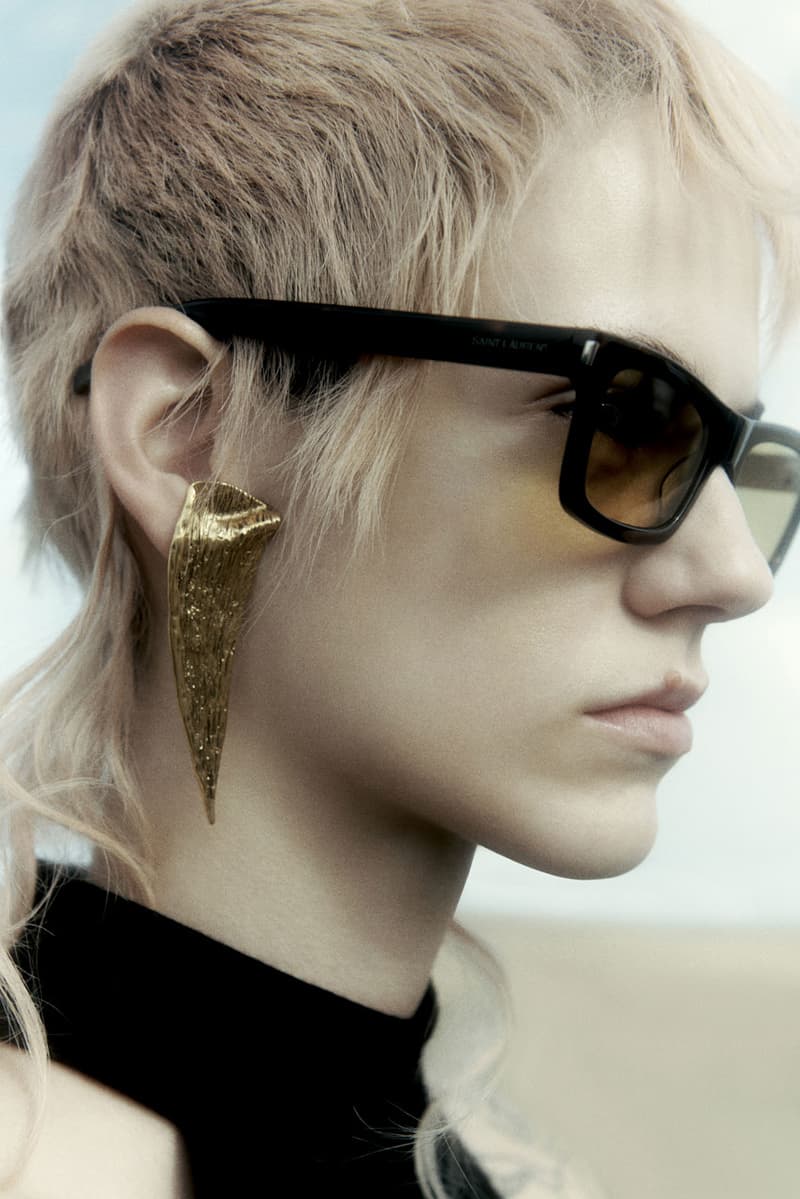 5 of 28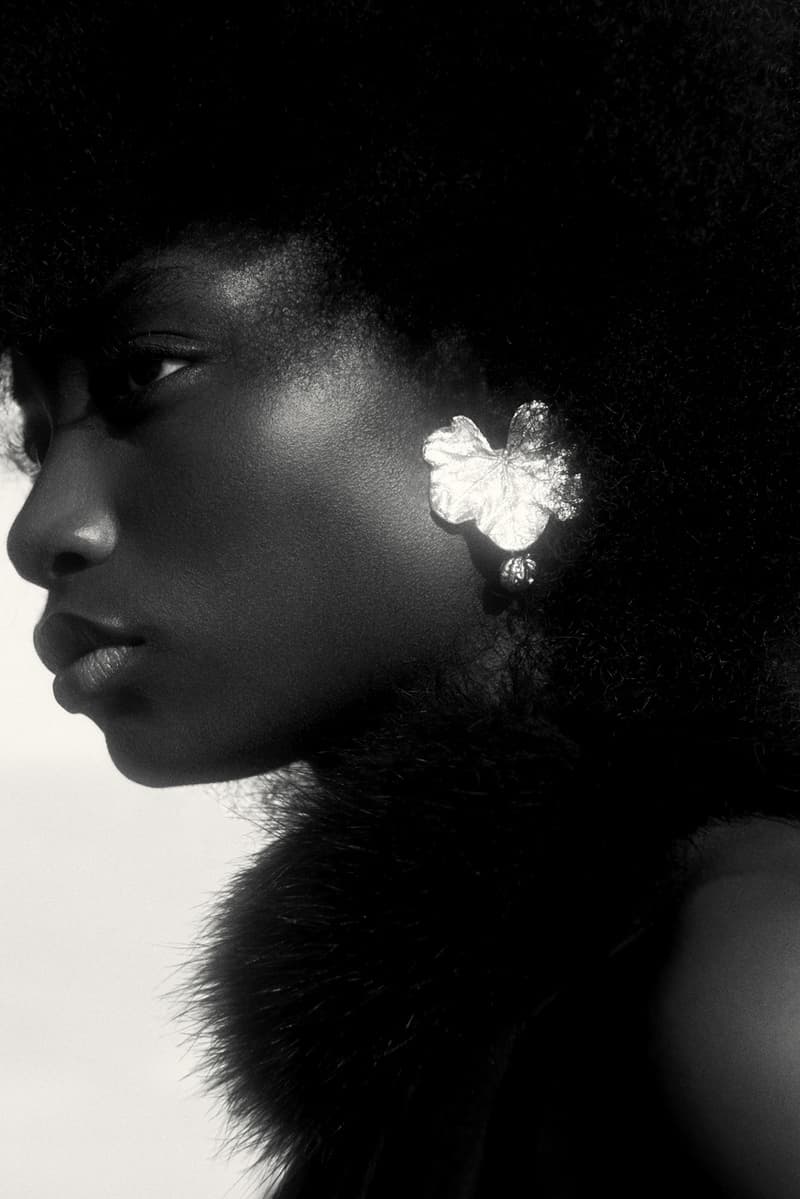 6 of 28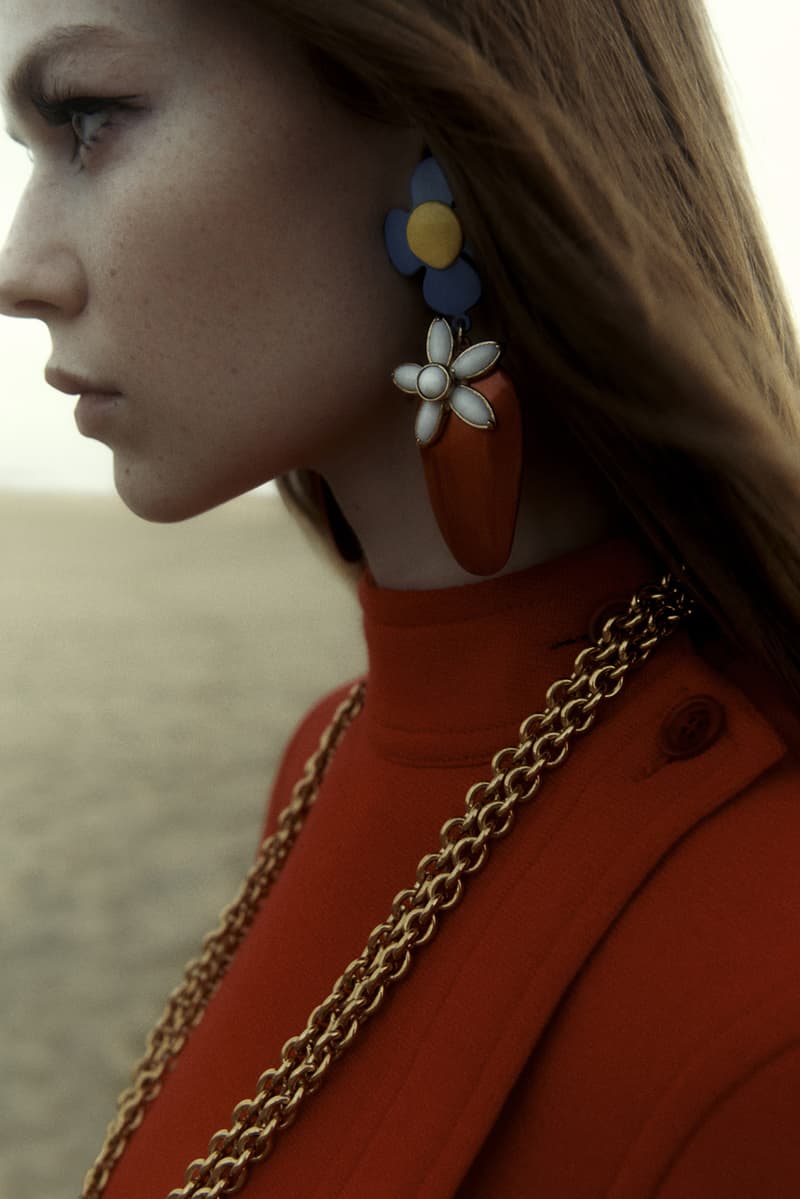 7 of 28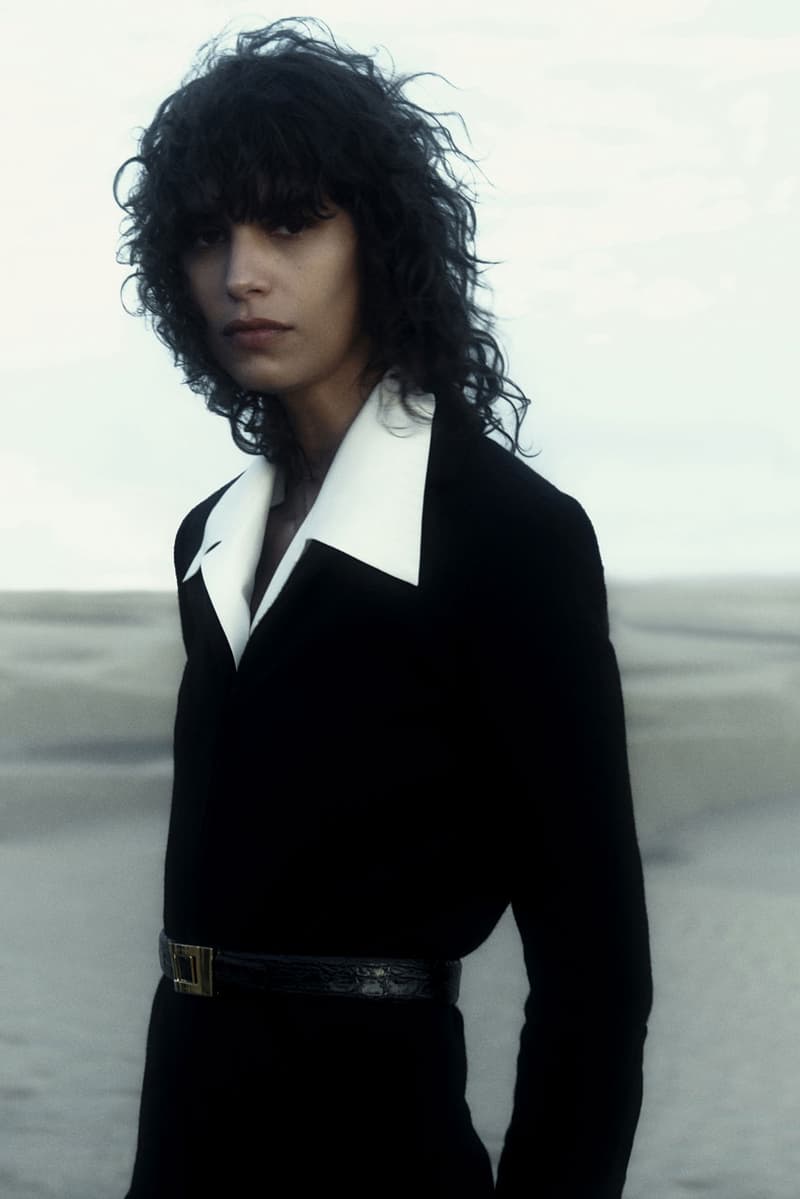 8 of 28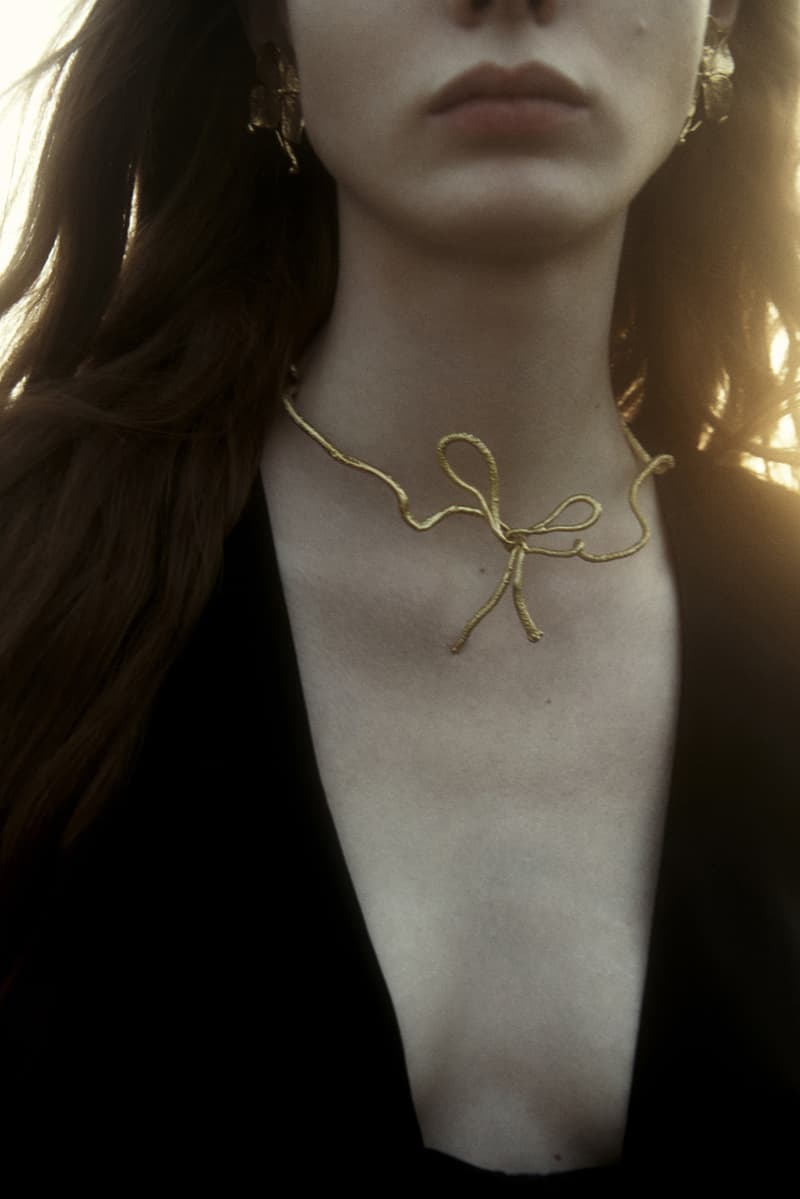 9 of 28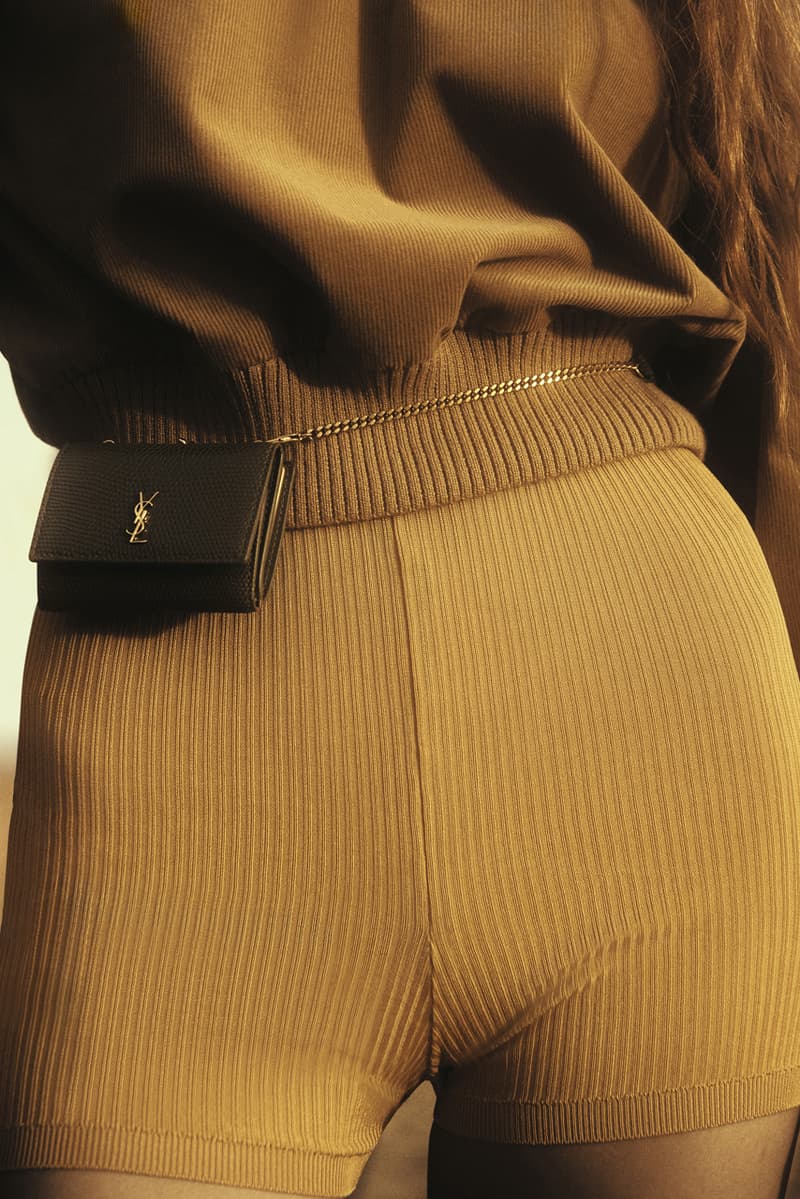 10 of 28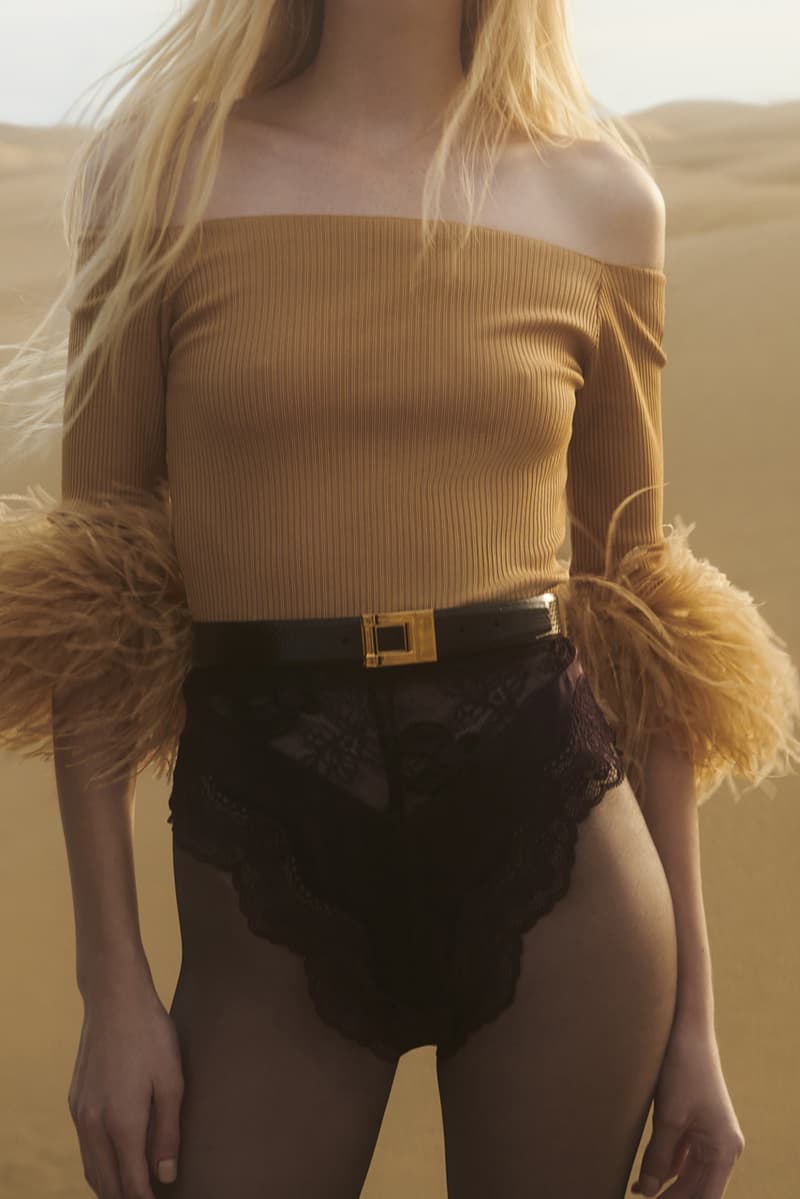 11 of 28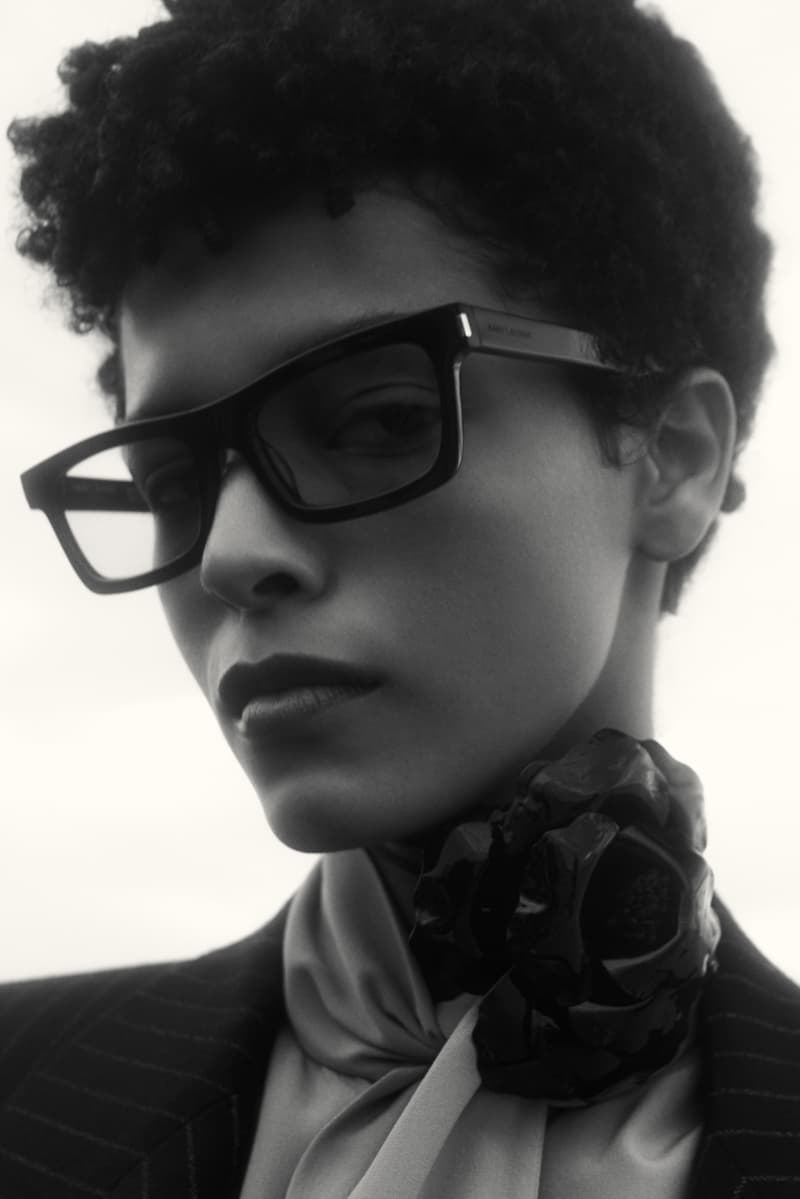 12 of 28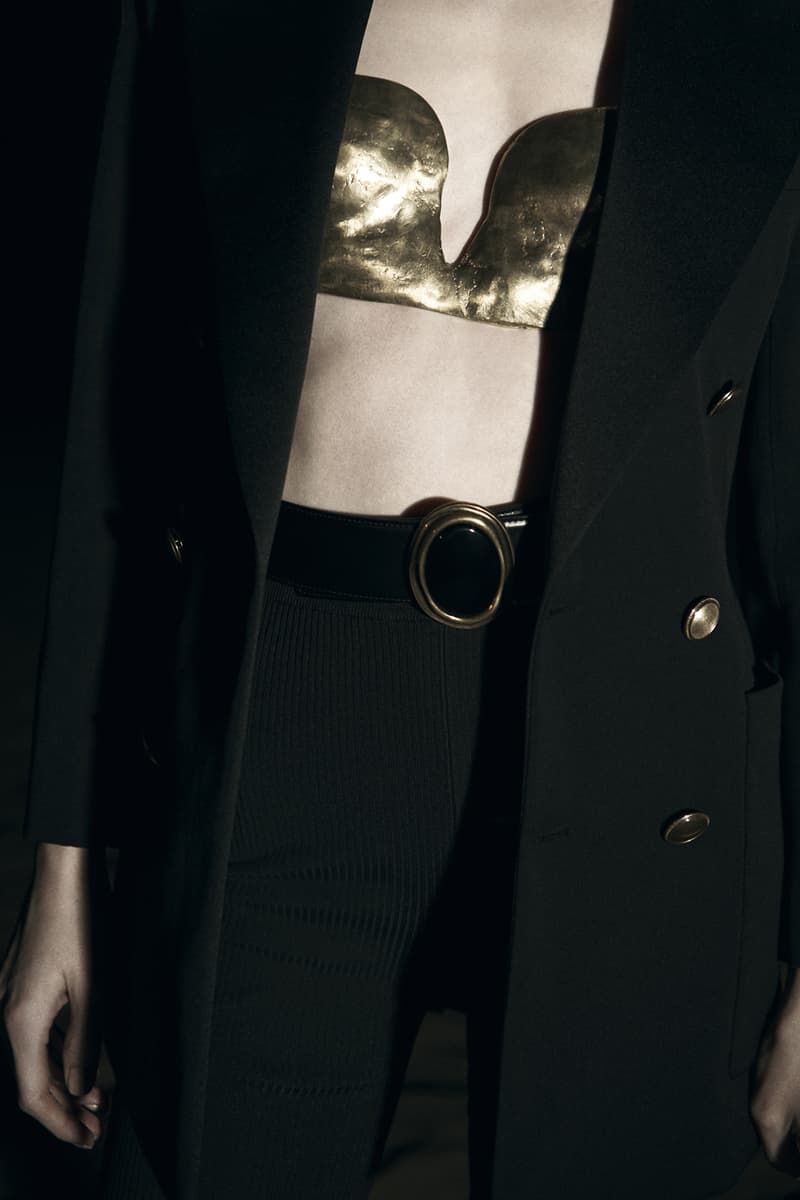 13 of 28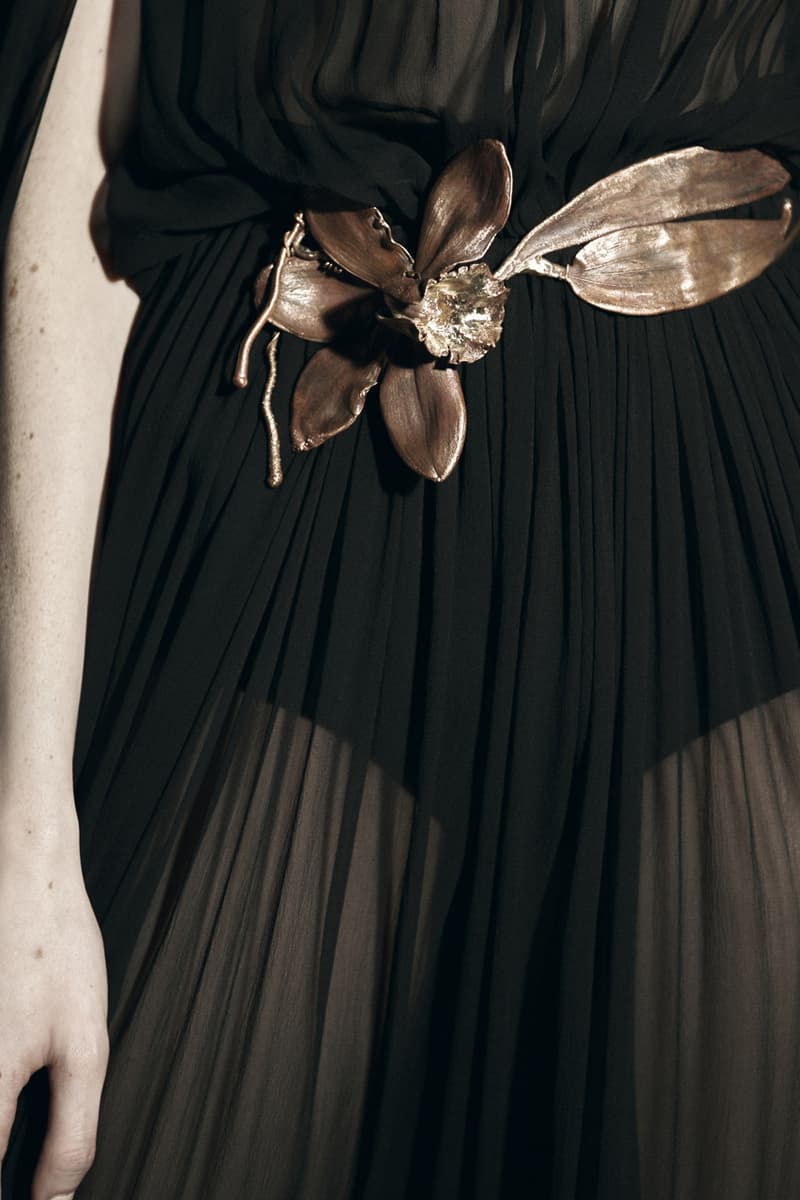 14 of 28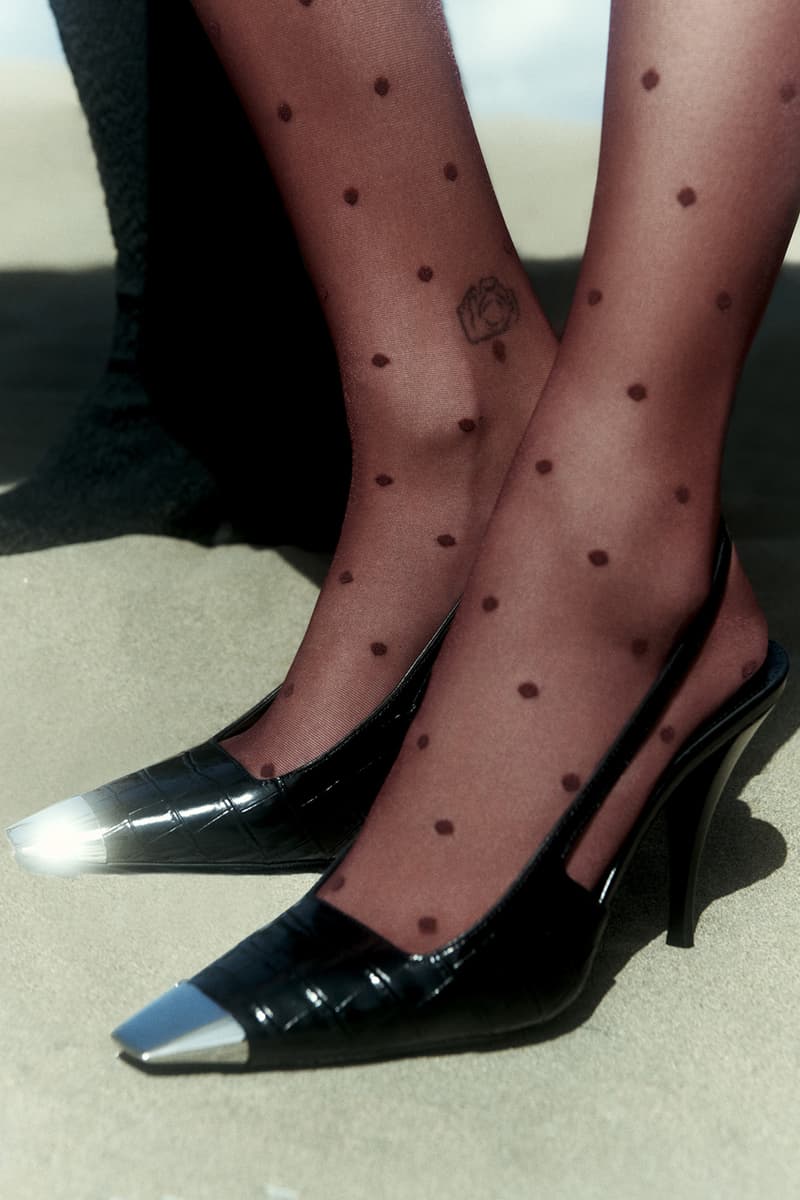 15 of 28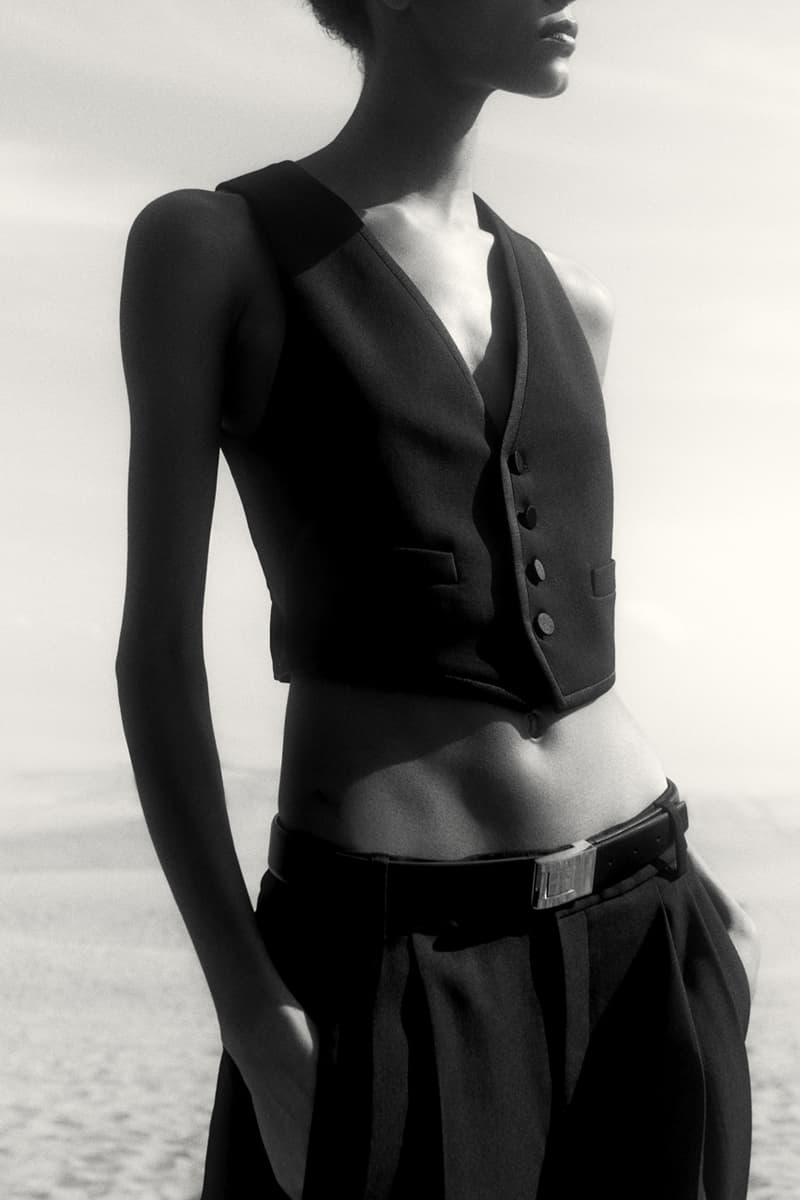 16 of 28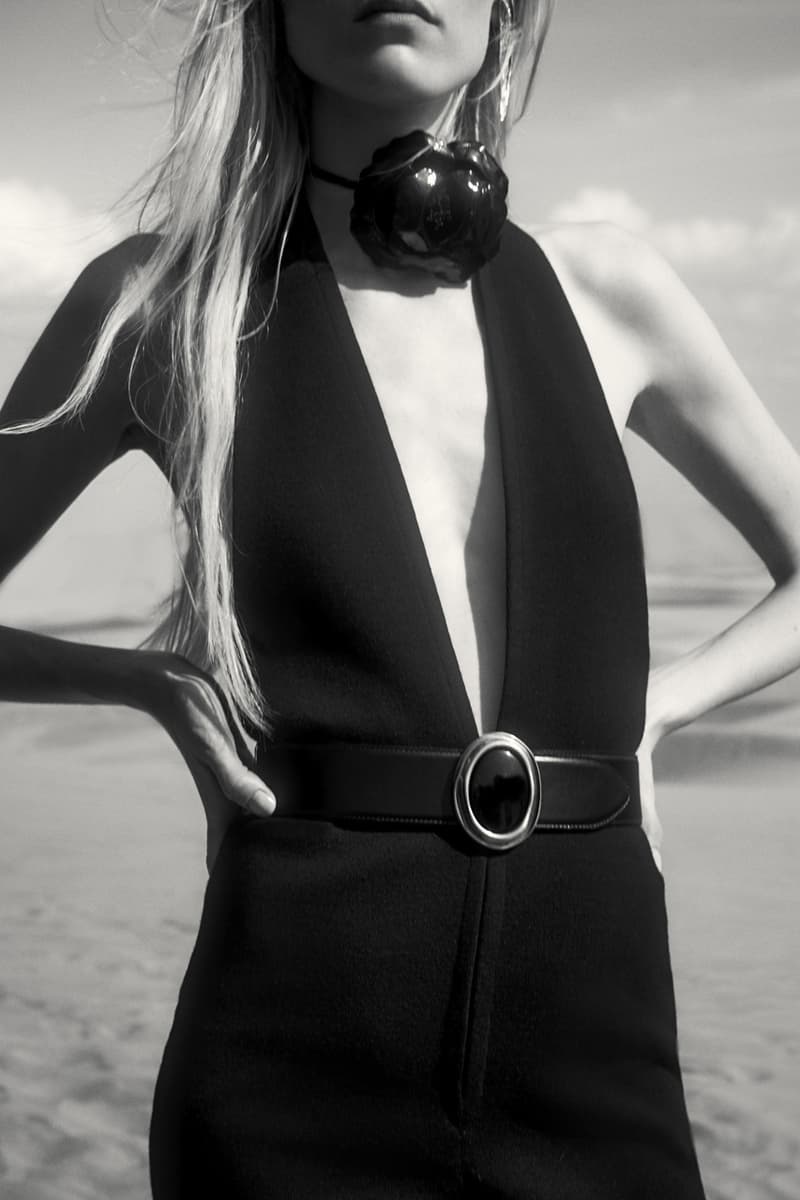 17 of 28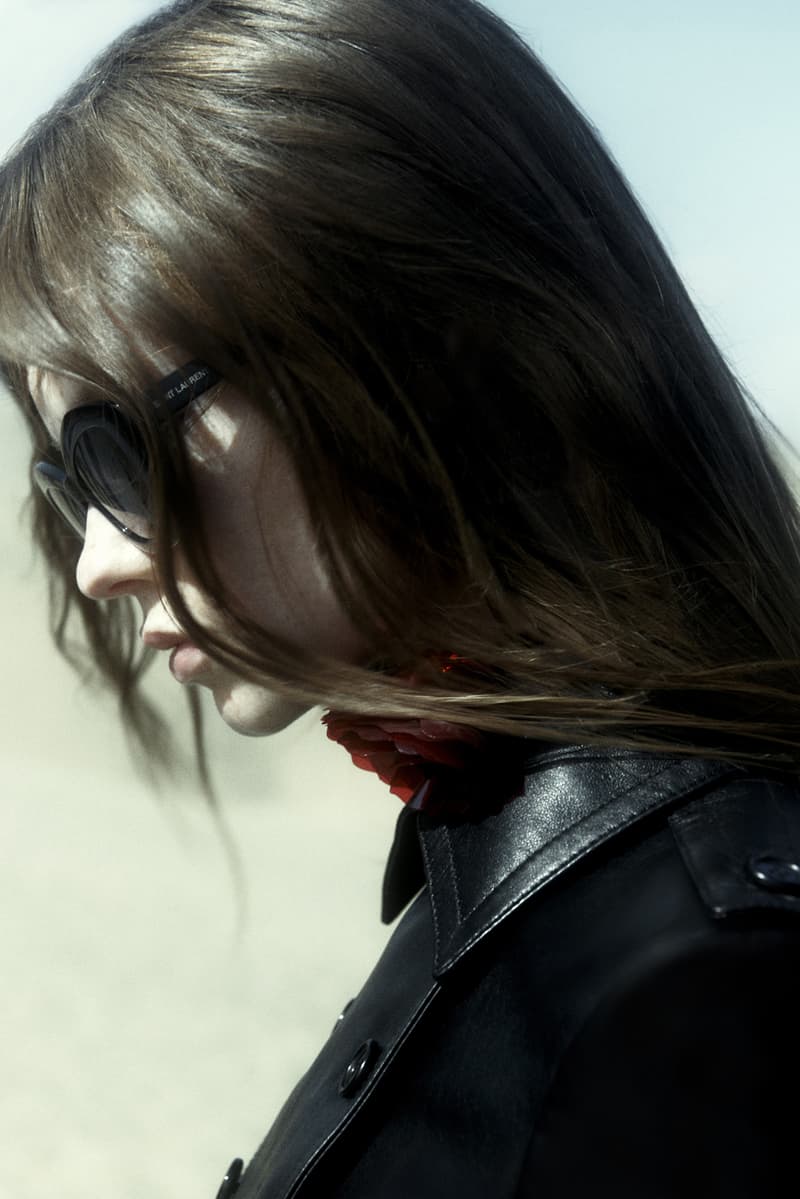 18 of 28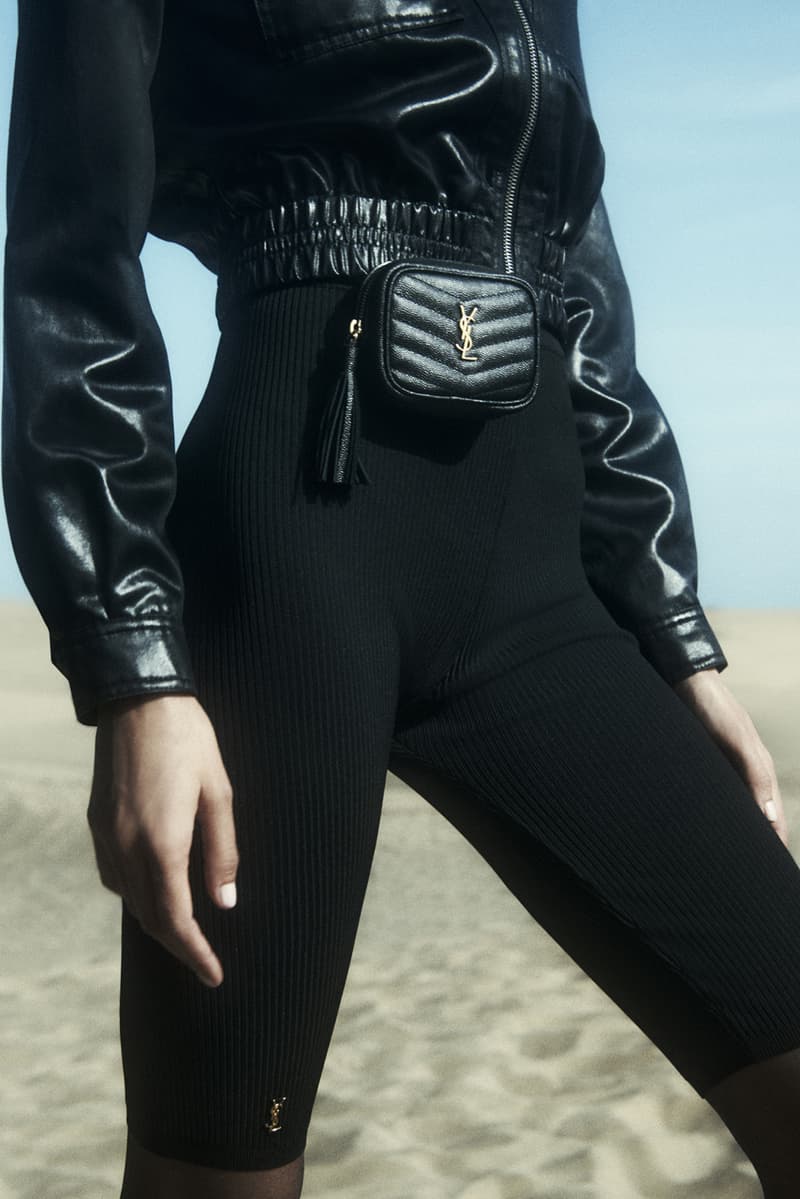 19 of 28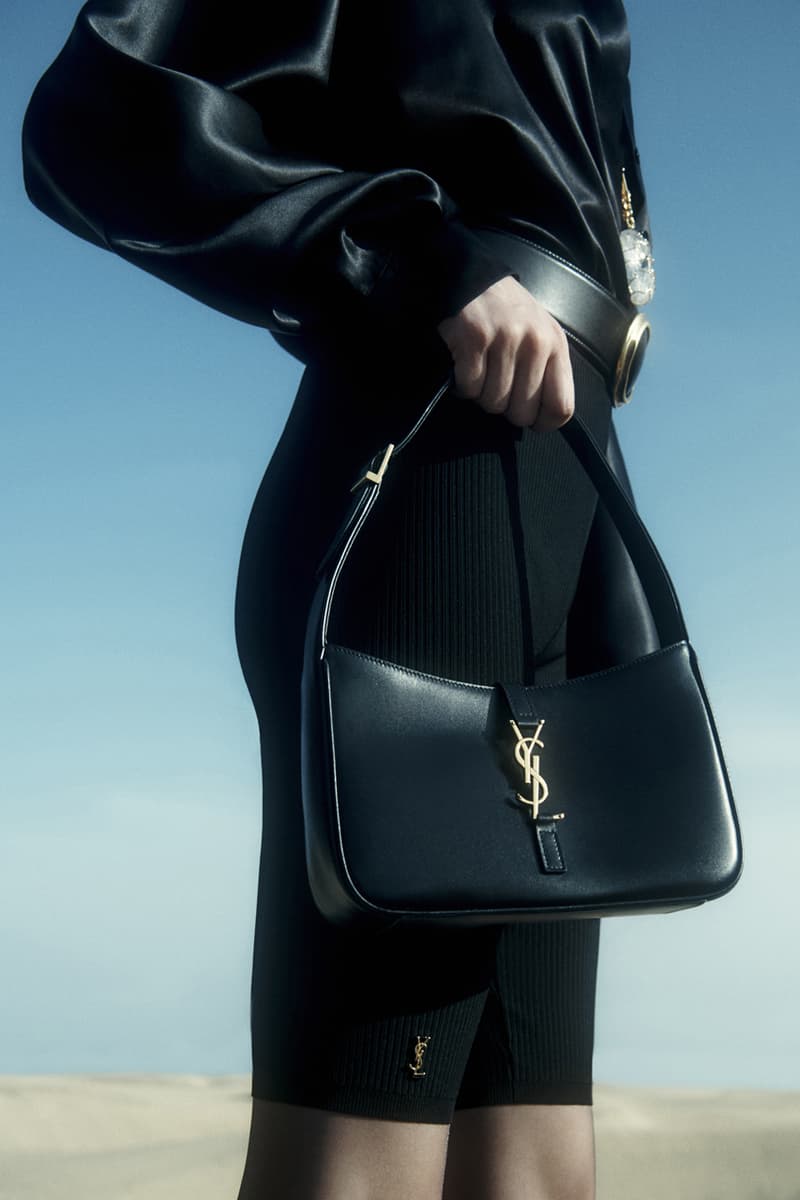 20 of 28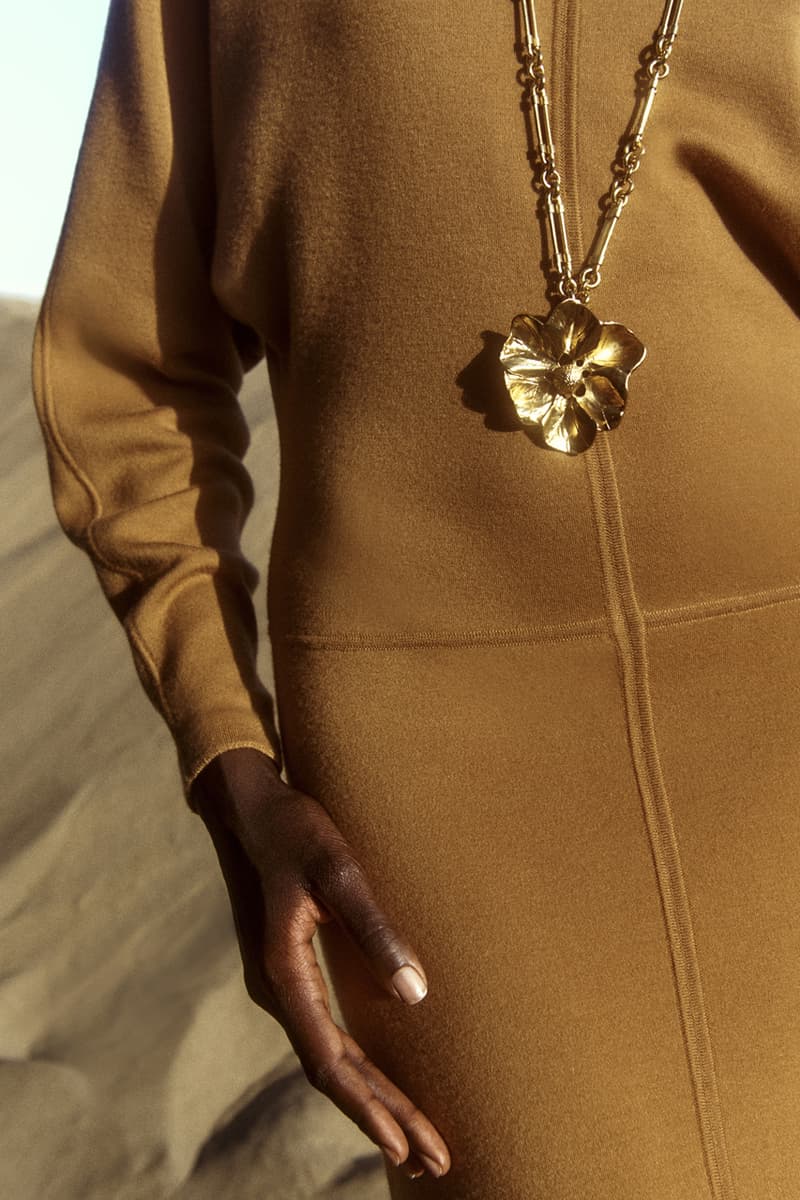 21 of 28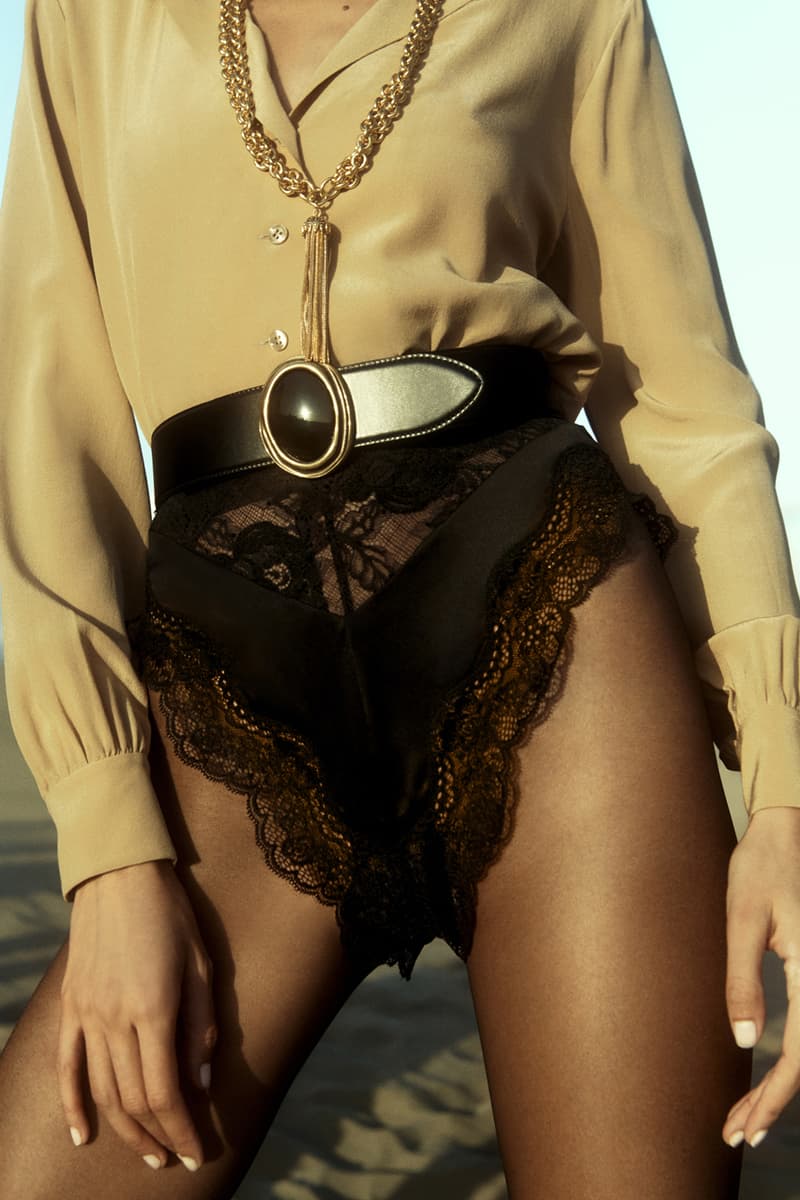 22 of 28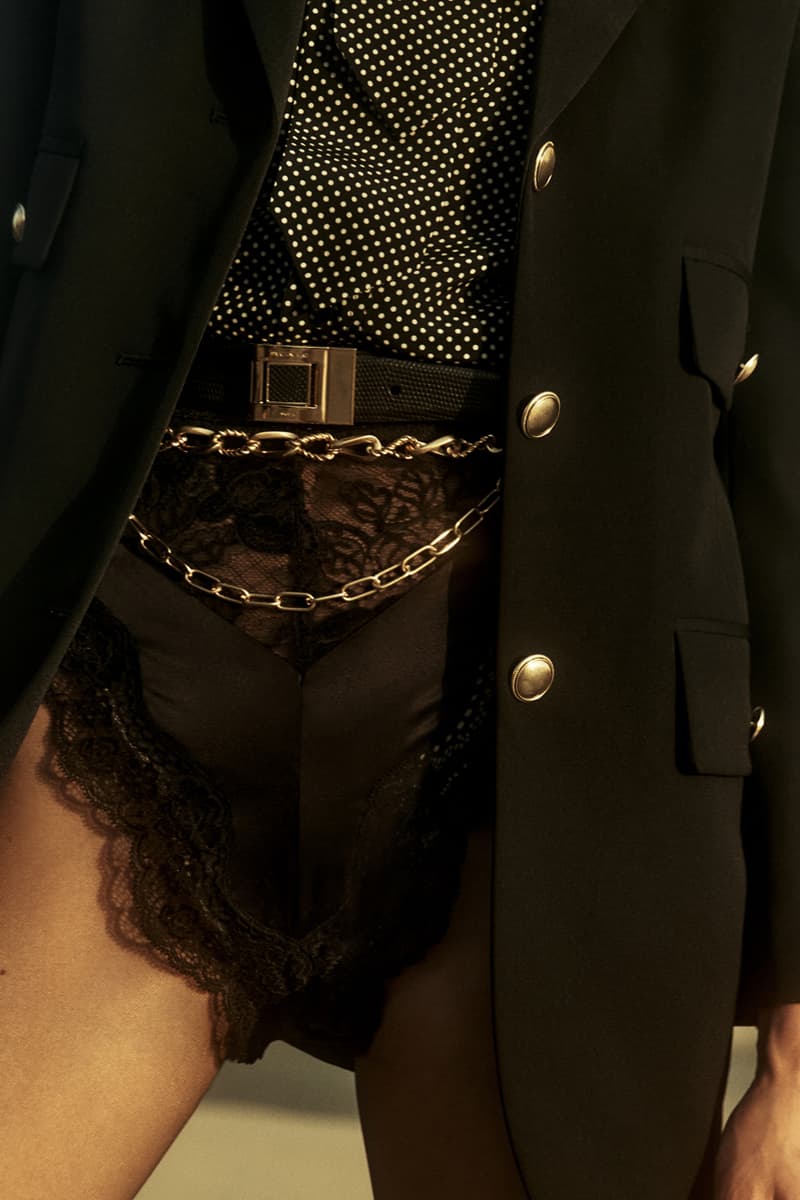 23 of 28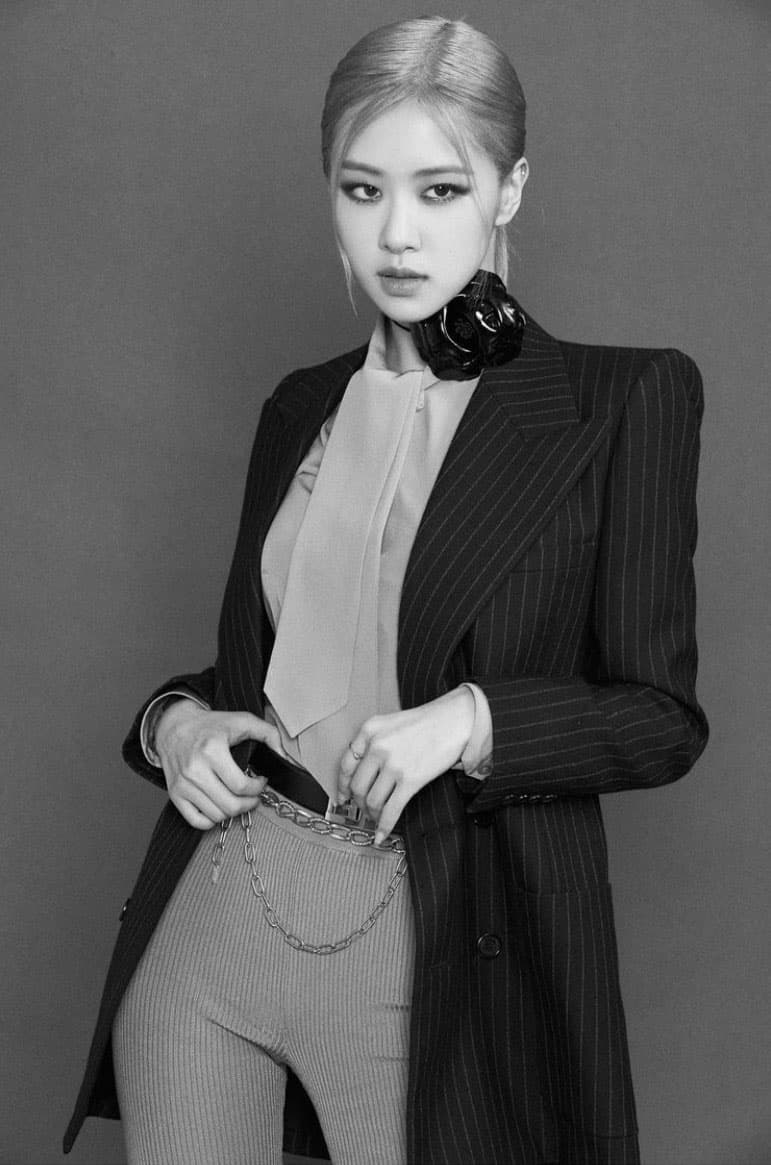 24 of 28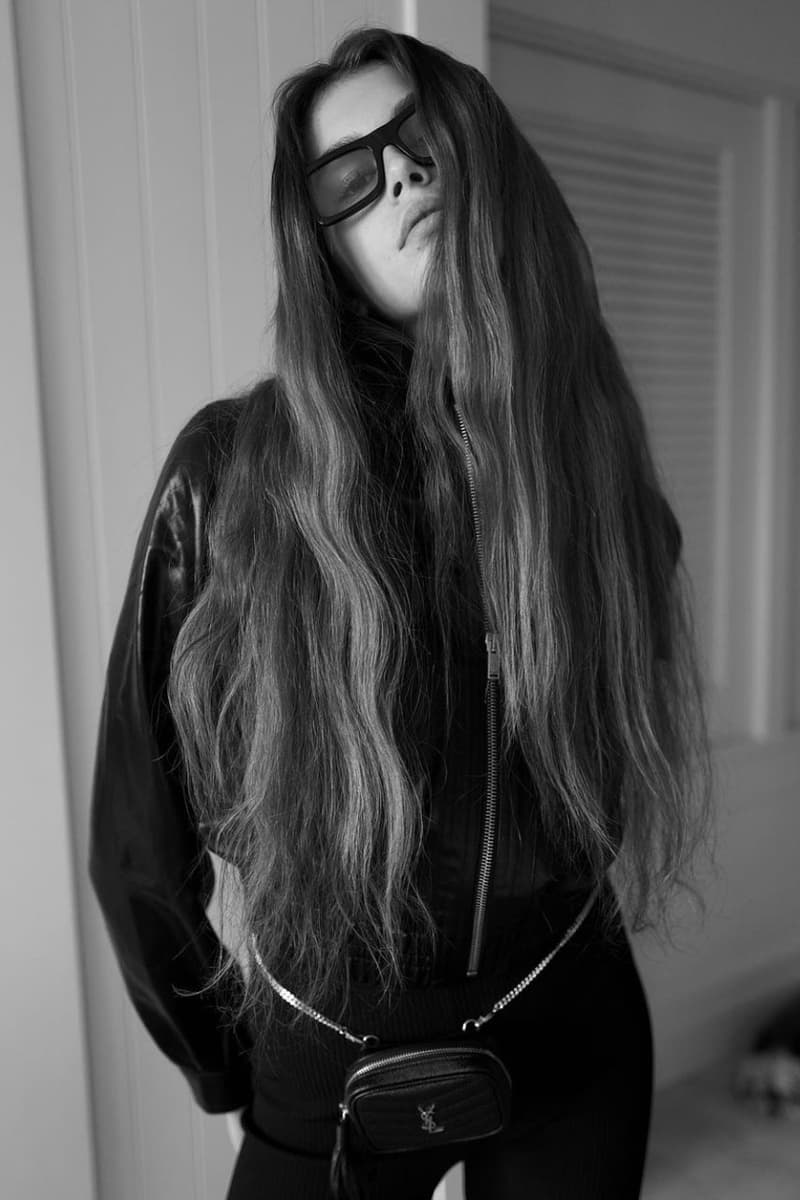 25 of 28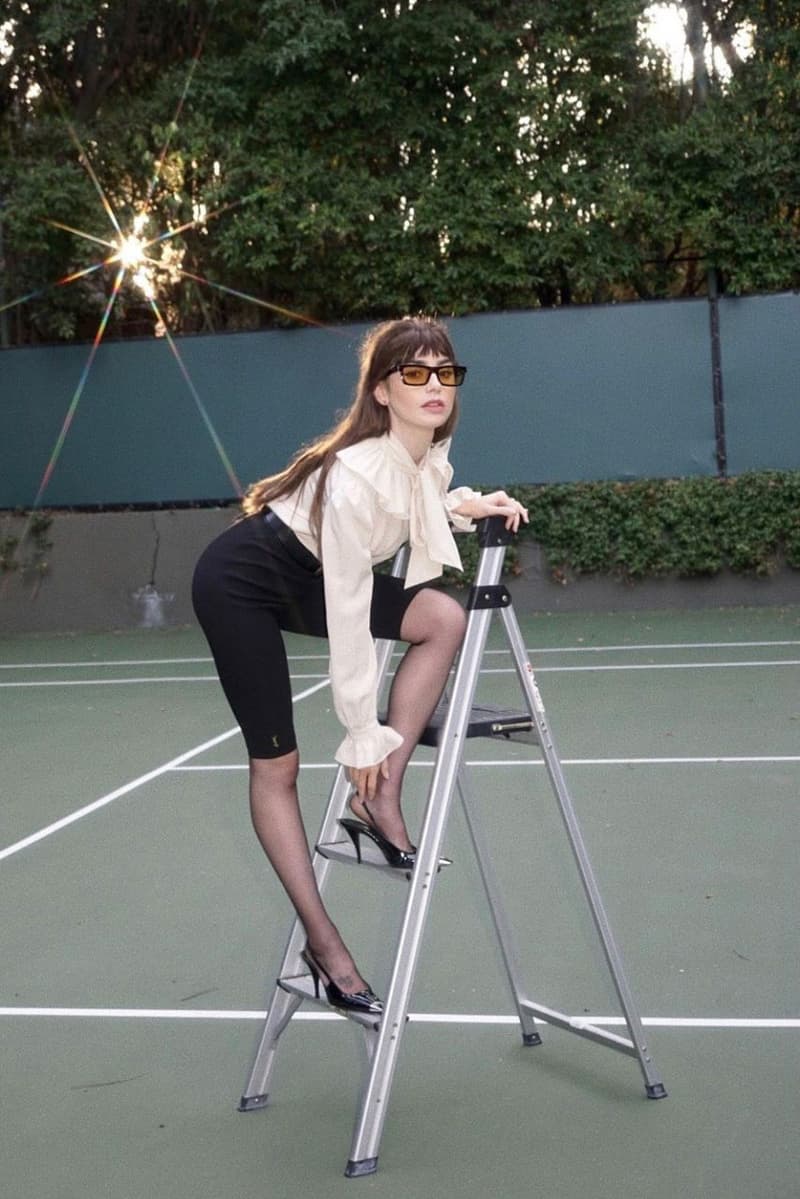 26 of 28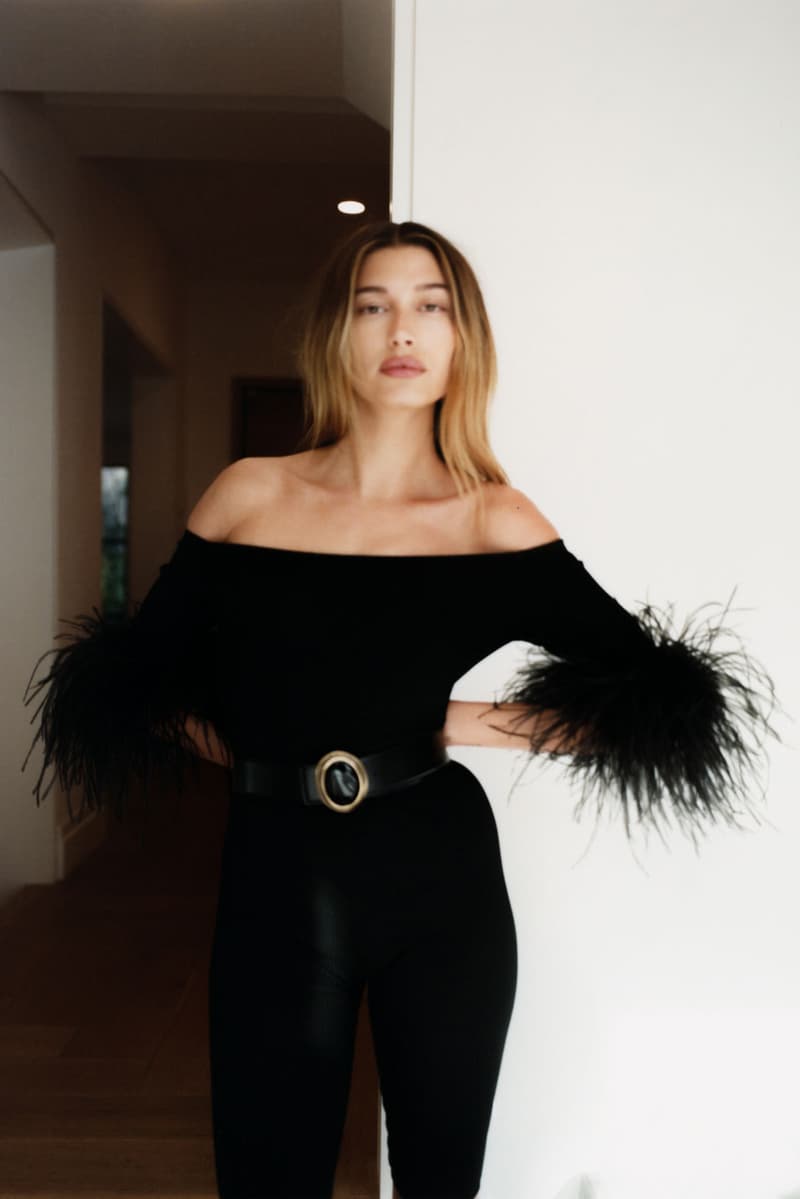 27 of 28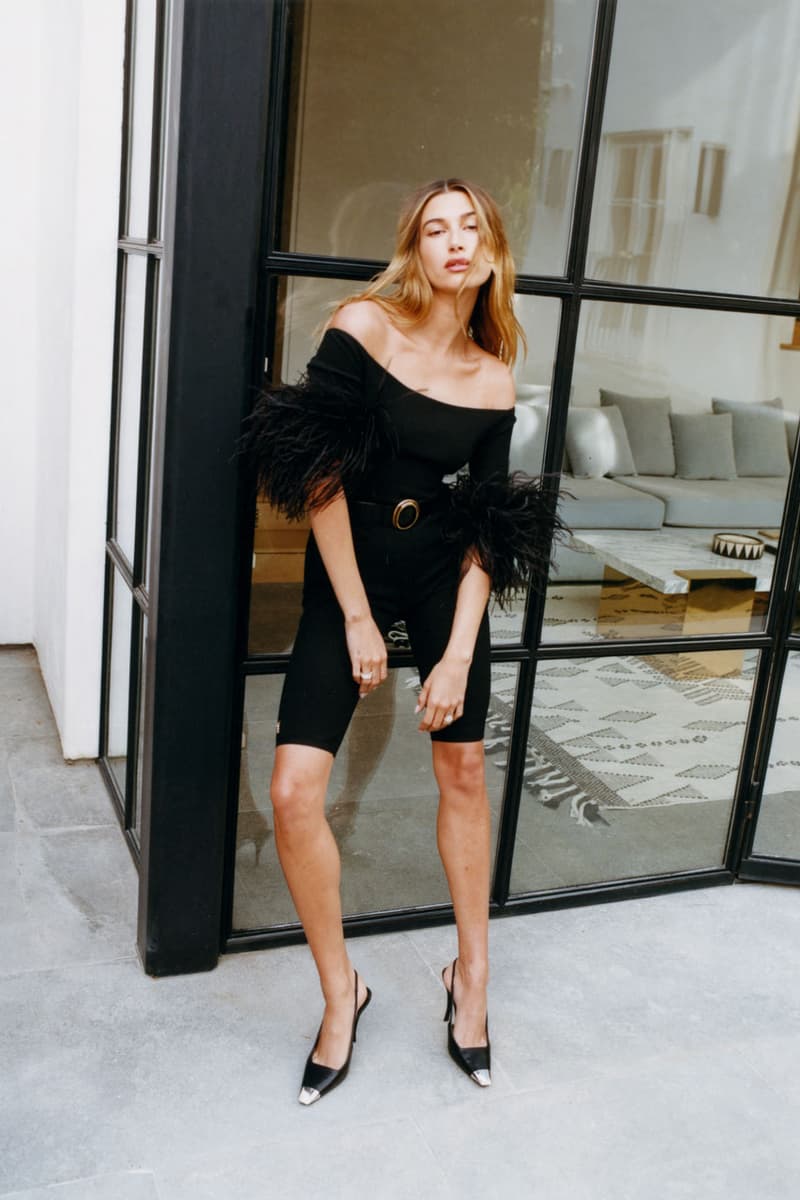 28 of 28
Saint Laurent's quest to deliver understated elegance continues unabated for Spring/Summer 2021, as creative director Anthony Vaccarello mines European elegance for a womenswear offering that neatly dovetails with his SS21 menswear range. Crisp overcoats and ribbed tights hybridize the worlds of the classic and the contemporary, accented by a lineup of accessories enlivened by both flora and the Yves Saint Laurent insignia.
Trim leather flight jackets, opaque gowns, wool tunics and shrunken vests retain the refined flair that Vaccarello has made his Saint Laurent signature, a taut counterpoint to the gently flowing sandscapes behind the models. Those dusty earth tones inform more casual staples like ribbed cotton bodysuits and bike shorts that are granted a dressy edge by way of logoed-up handbags and flower-inspired earrings. These and several thin golden necklaces mirror the retro, oversized belt buckles that cinch many of the outfits' waists.
A plethora of celebrities co-sign Vaccarello's latest offering, ranging from Charlotte Gainsbourg to Rosé from K-Pop heavyweights BLACKPINK. As Hailey Bieber poses inside her palatial estate and Lily Collins hits the tennis court, Zoë Kravitz follows in the footsteps of her father, Lenny, by showing love to Saint Laurent. Each woman demonstrates diverse styling of the new range, showcasing standout pieces like the cap-toe pumps and floral neckpiece.
Elsewhere, other luxury fashion houses present their own seasonal expressions; at Givenchy, Matthew M. Williams delivered his second co-ed collection.