Tommy's Drop Shop Spotlights European Creatives For First Spree of Collaborations
Featuring SportsBanger, Mago and Studio Zome.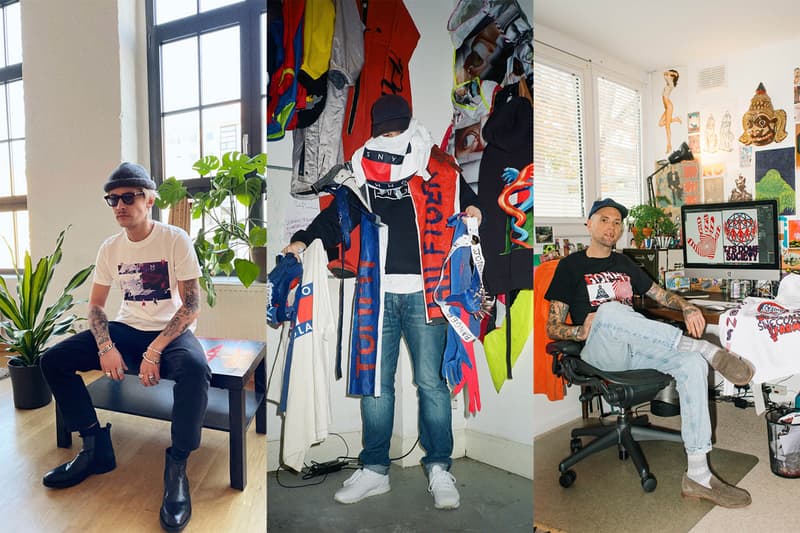 As the bar of customer expectations around fashion collabs continues to rise, labels are exploring innovative ways of partnering with creatives to create fresh products and new interpretations of their brands. Tommy's Drop Shop, from Tommy Hilfiger, is a perfect example of this approach. The American brand has just unveiled a series of three upcoming collabs with independent designers and creatives from the UK and Germany. Featuring deconstructions of the iconic Tommy Hilfiger logo and design pillars, each collection offers a unique interpretation of the brand, merging it with the distinctive aesthetic of each creative. Each capsule collection will be highly limited, with only 1000 units per designer, while the gender neutral T-shirts and hoodies will be limited to 500 pieces each.
HYPEBEAST caught up with each designer to discuss how they approached their capsule and what inspired their interpretation of the Tommy Hilfiger brand.
1 of 9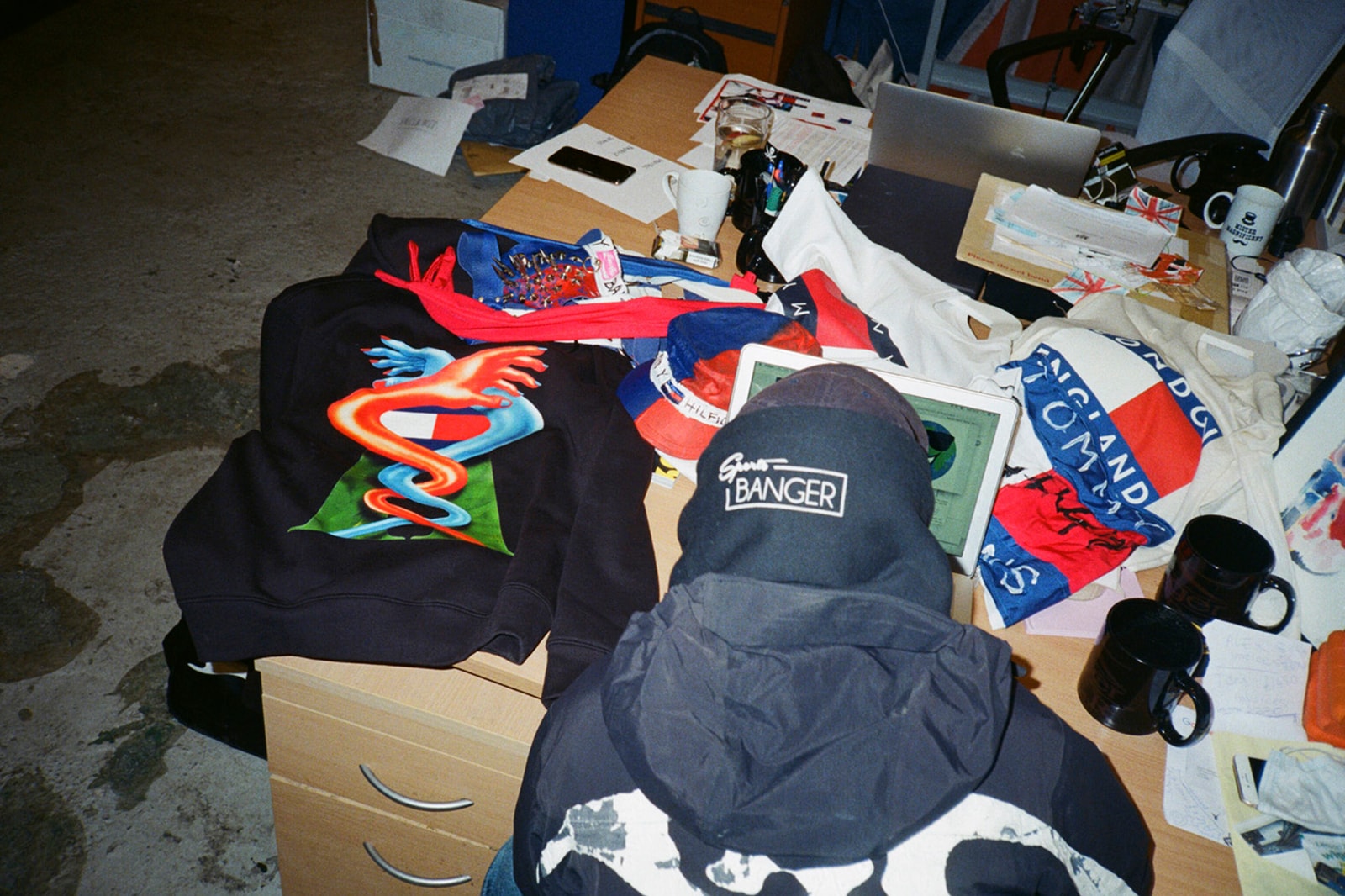 2 of 9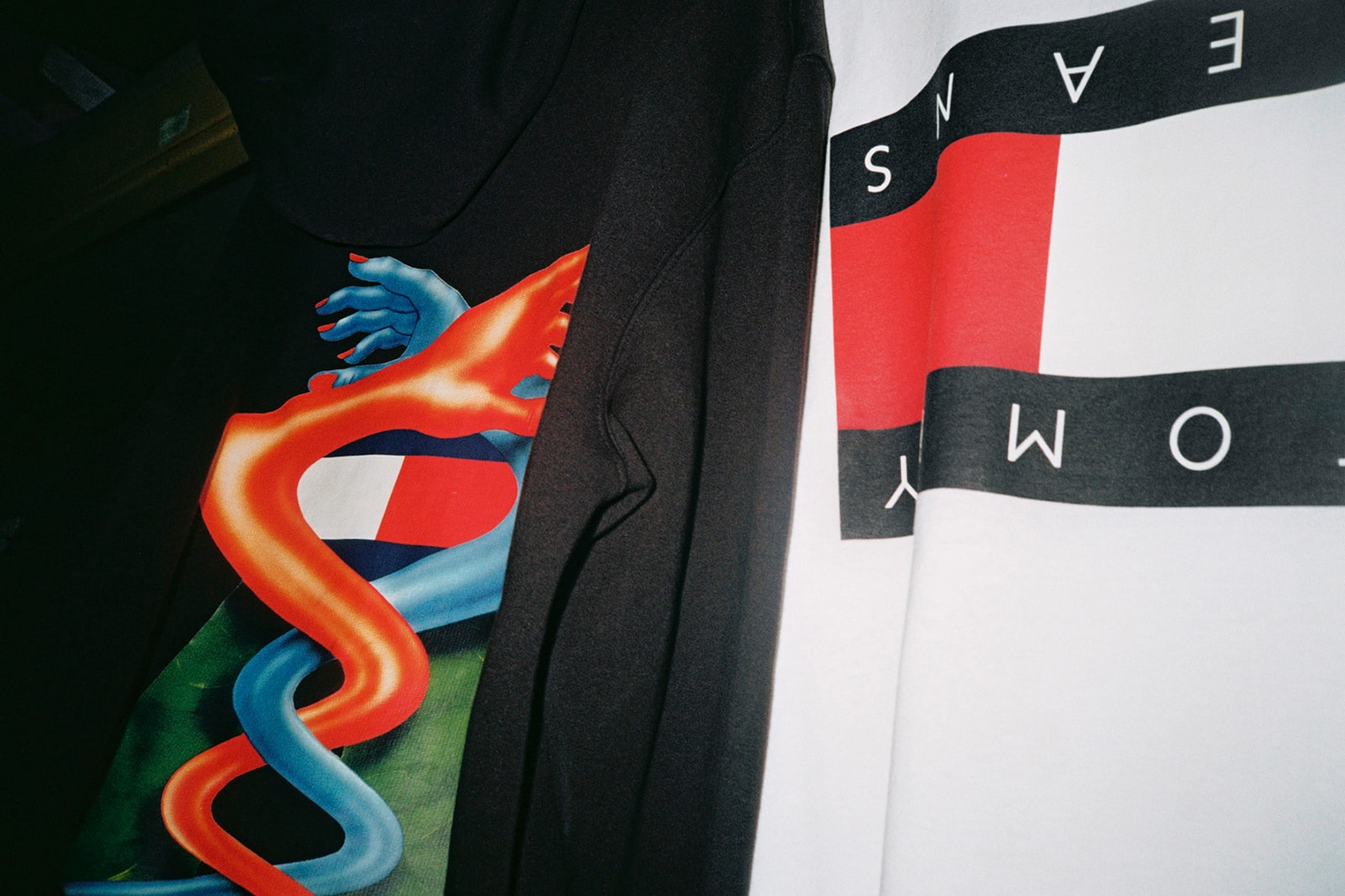 3 of 9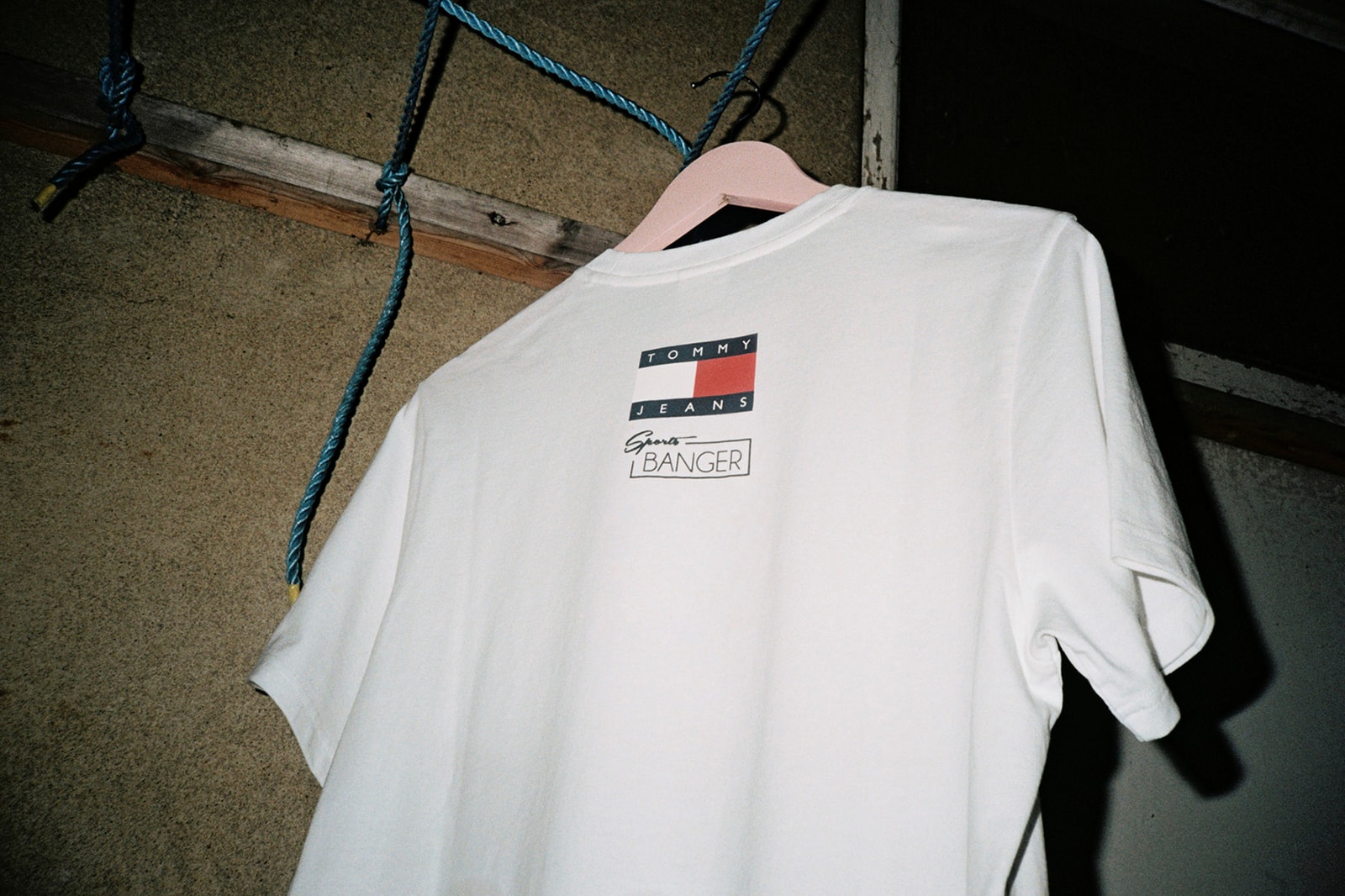 4 of 9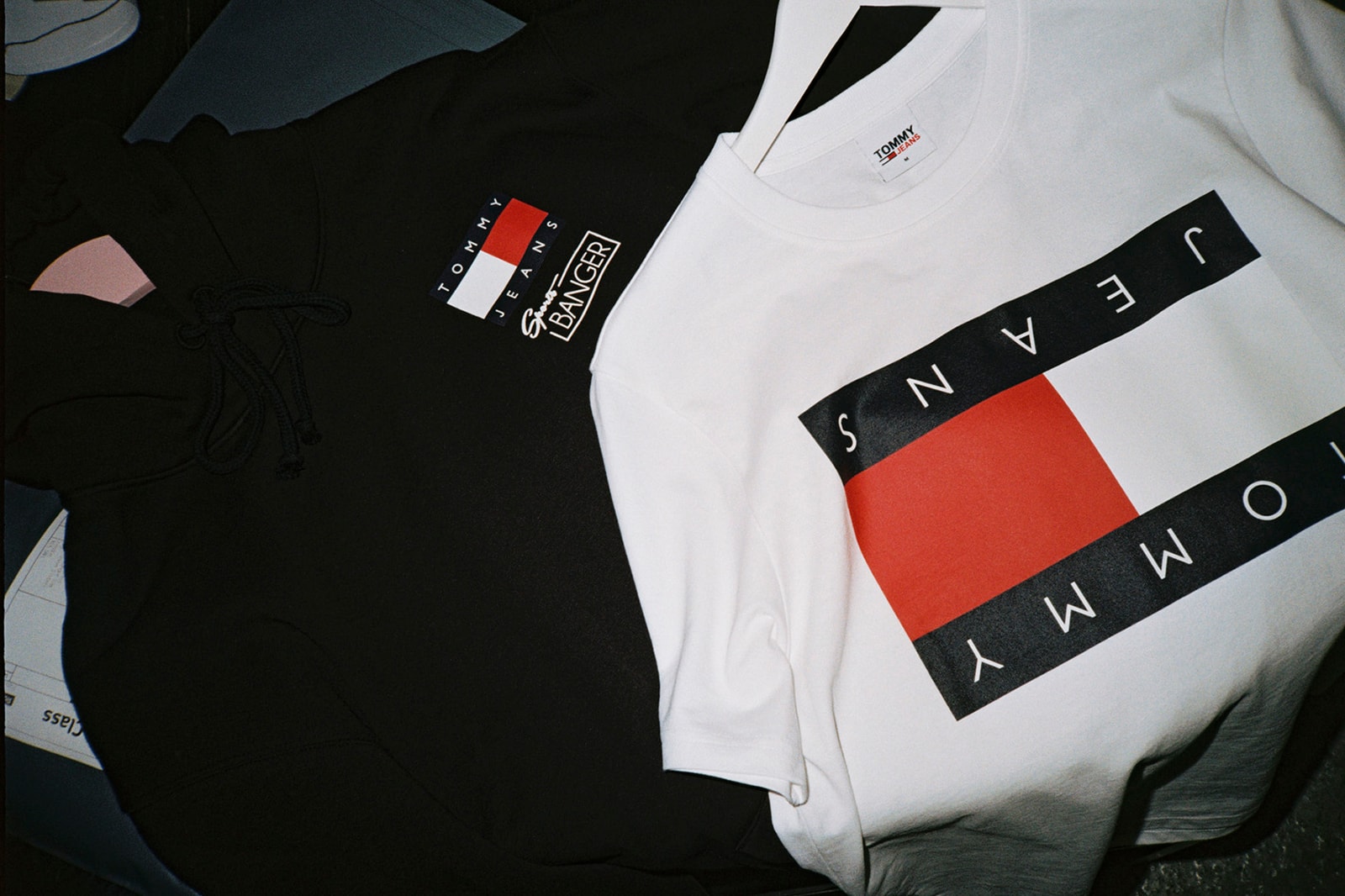 5 of 9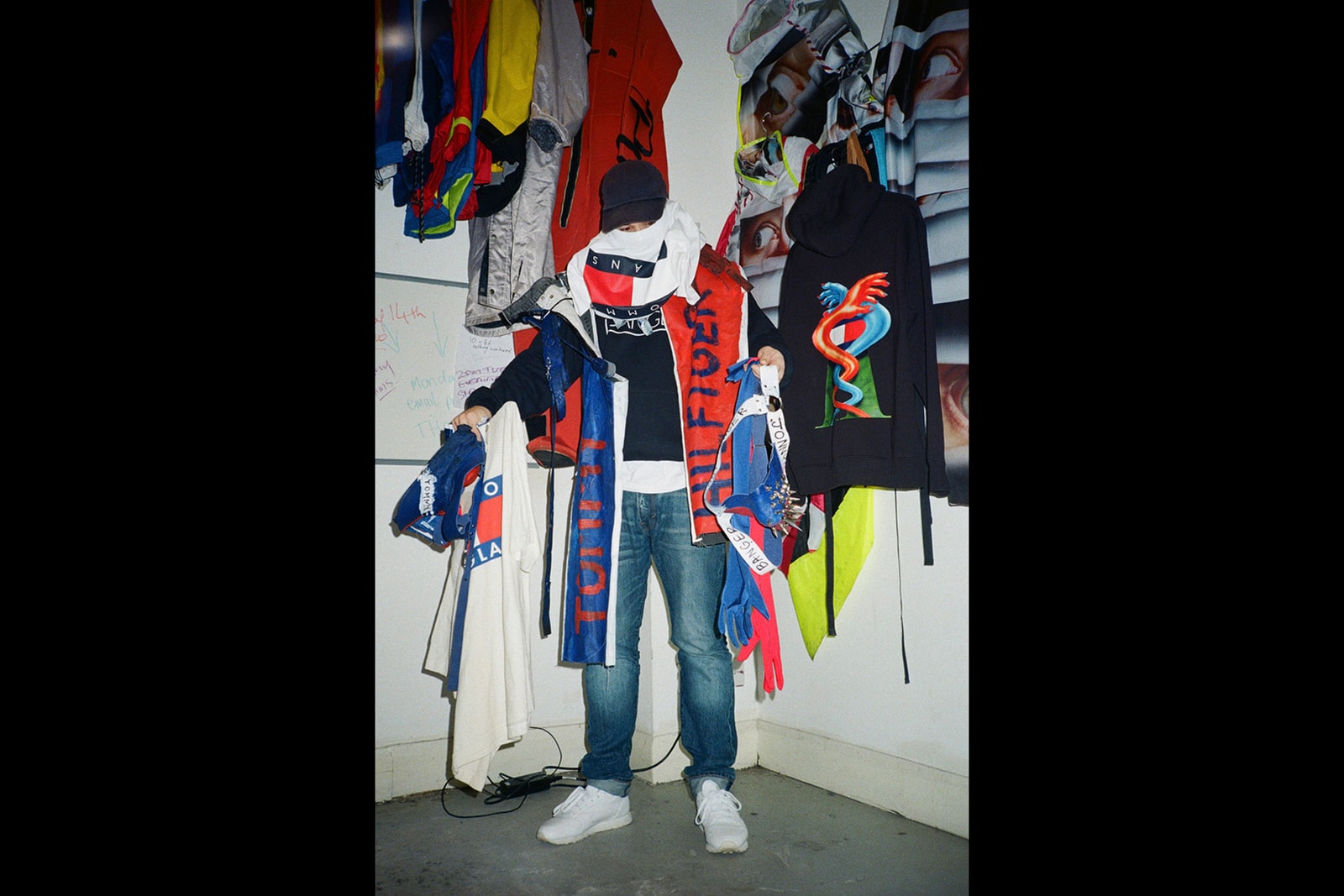 6 of 9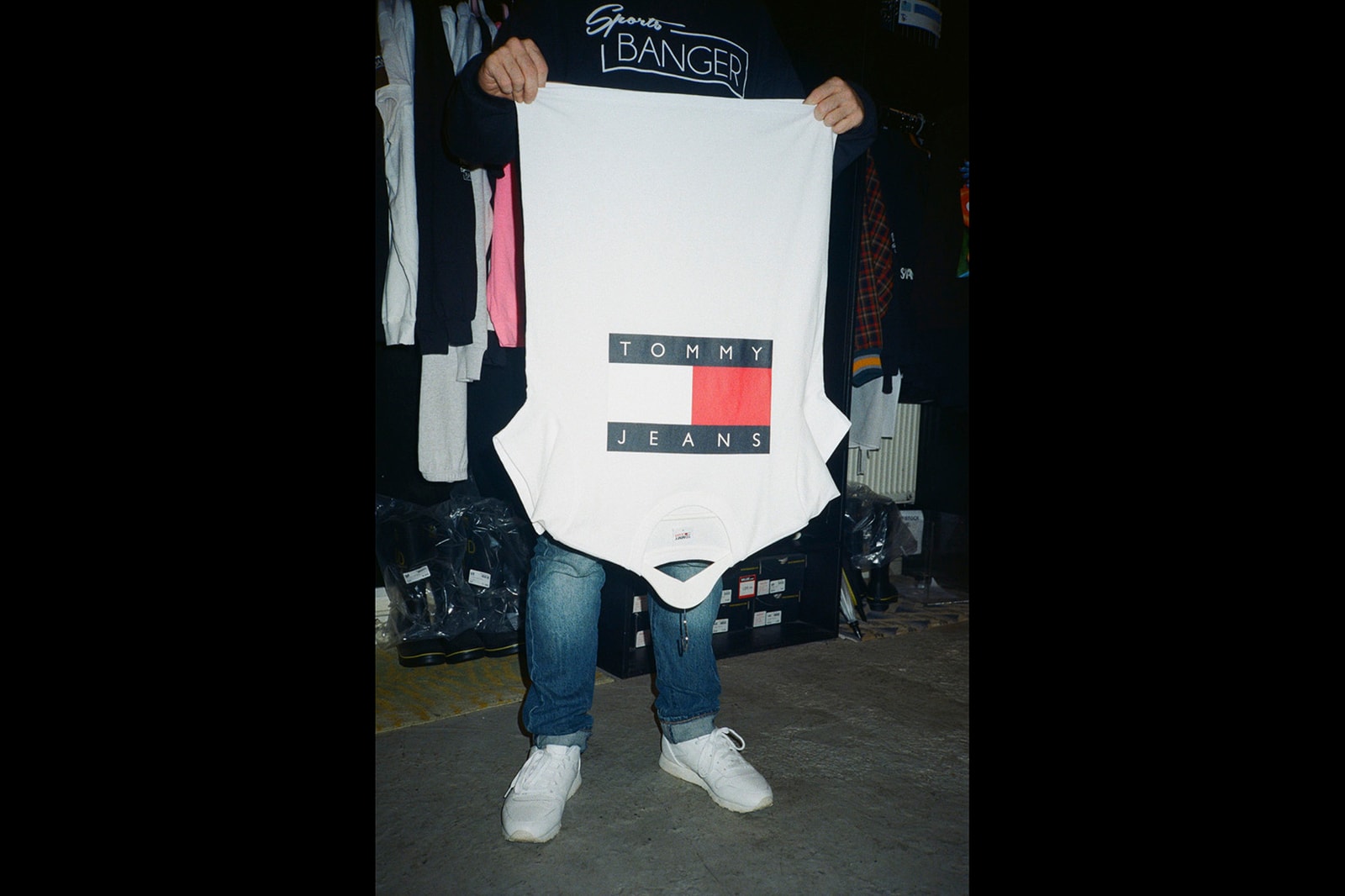 7 of 9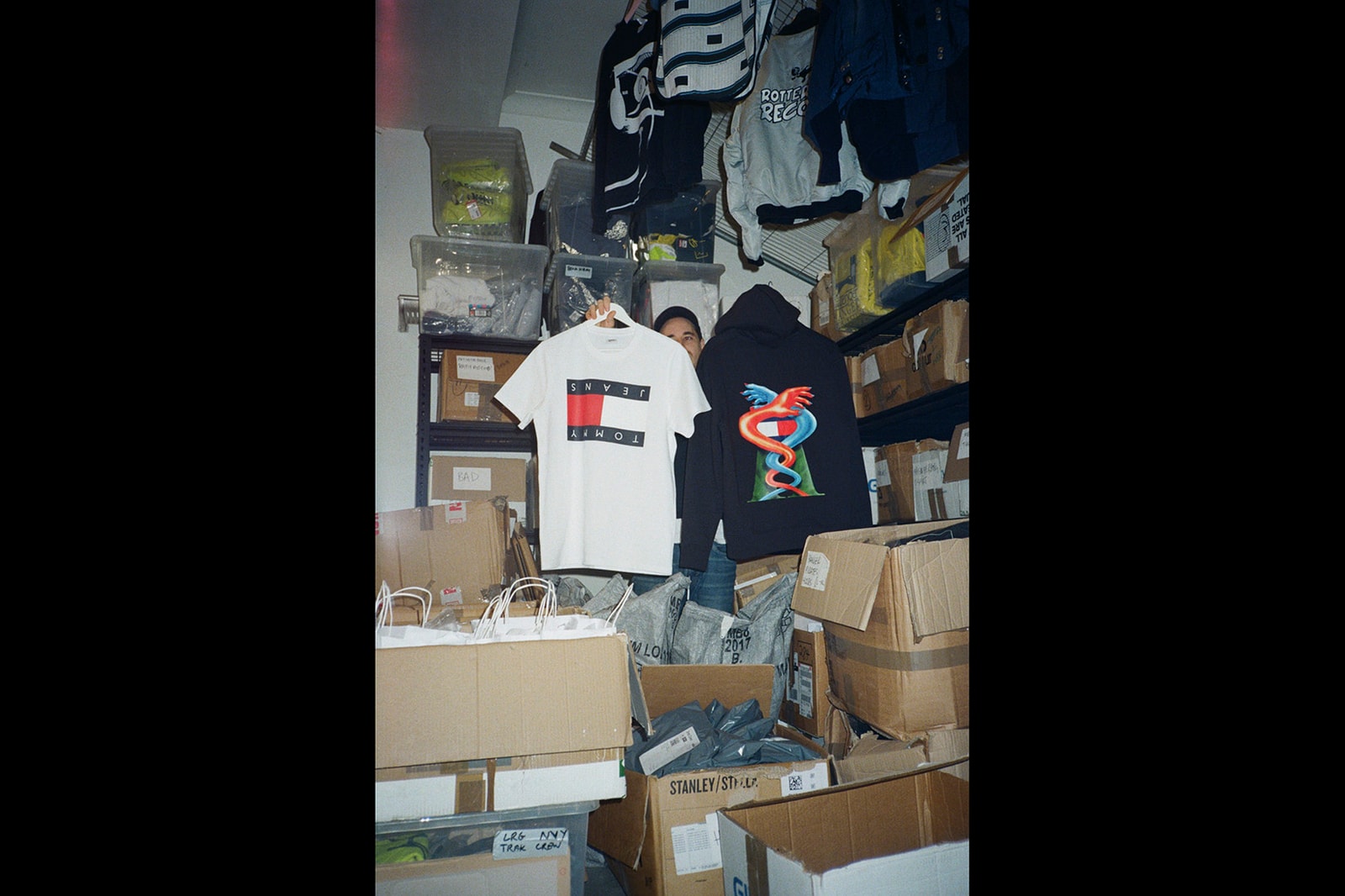 8 of 9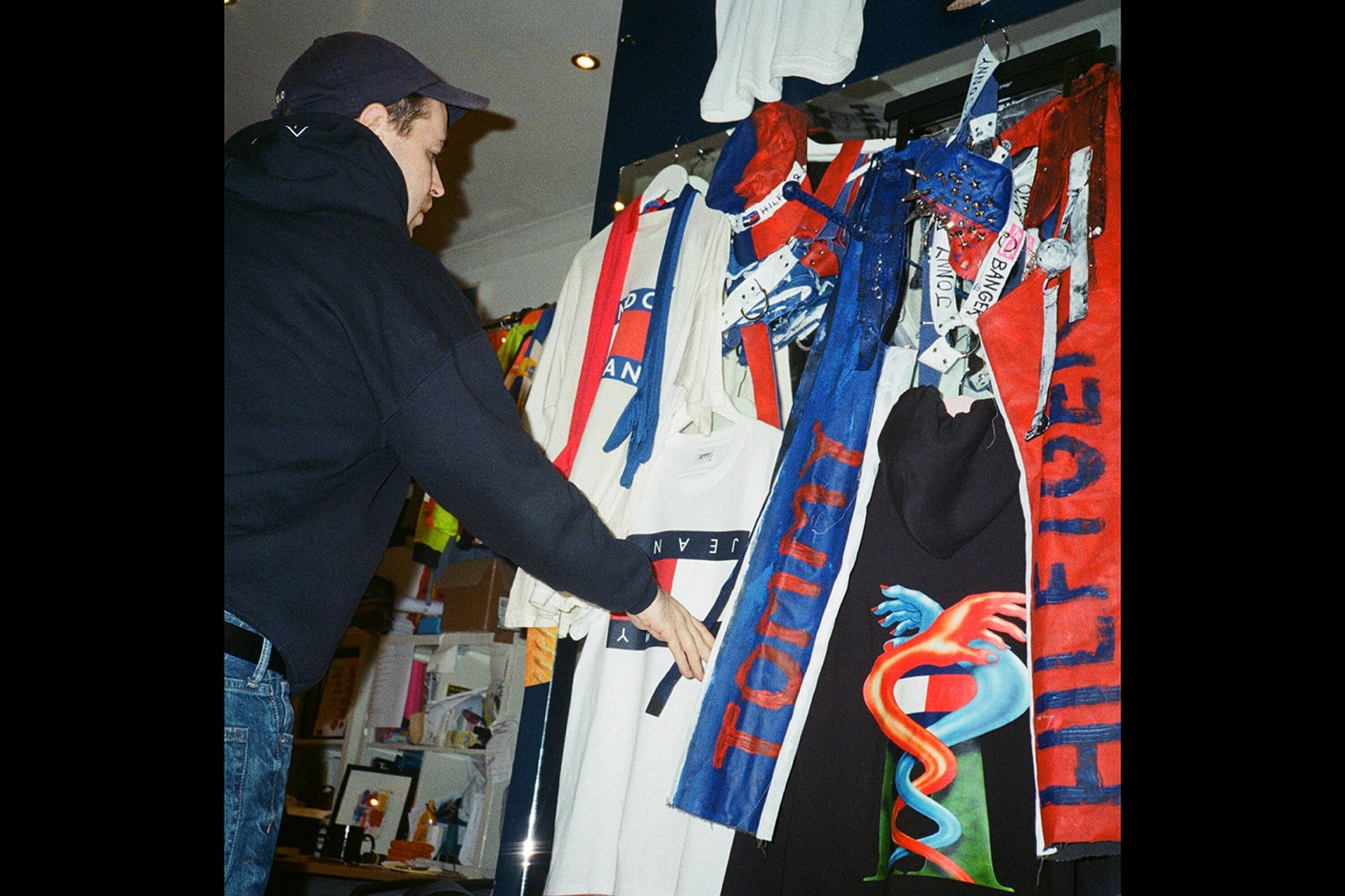 9 of 9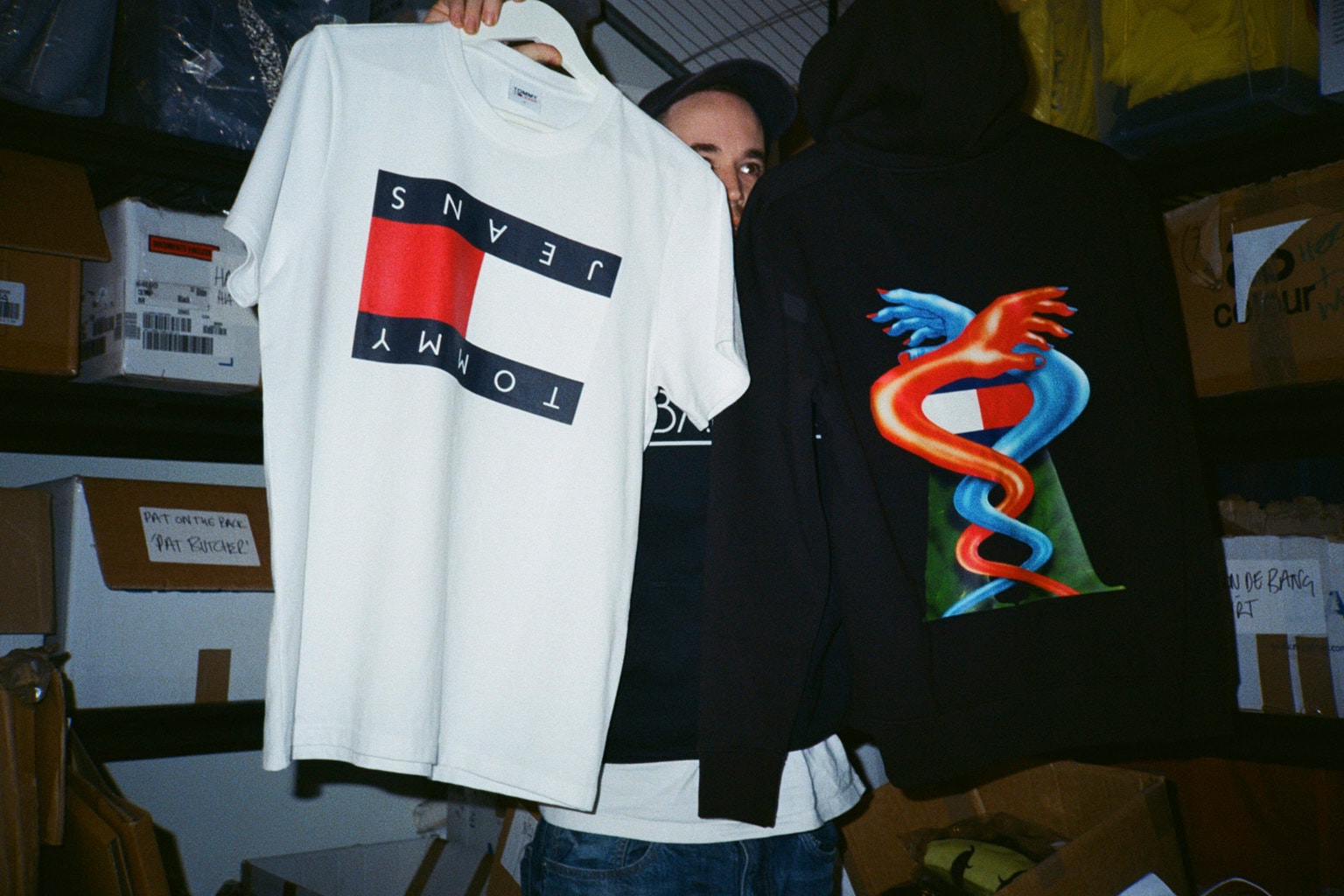 Sports Banger
The first instalment from Tommy's Drop Shop comes courtesy of cult London designer and bootlegger SportsBanger. The elusive creative has carved out a loyal following through his subversive approach to reworking established logos and imagery and creating socially-charged designs.
What has your experience been working on this collab with Tommy?
We worked together years ago, but Tommy didn't know – it was very unofficial. I love that it has come full circle, the bootleg circle of life.
What elements of SportBanger did you want to introduce? What parts of Tommy's brand did you try to explore?
I wanted to create designs which had a nod to both my history with Tommy, bootlegs and rave.
Which piece from your collection best captures the spirit of the collaboration? Why is this?
The hoodie design. The hands and gloves featured in our last Off London FashionWeek show in February.That show was the last time a lot of us were together and it's a big rave reference. I miss the rave a lot, I haven't danced for 9 months.
1 of 7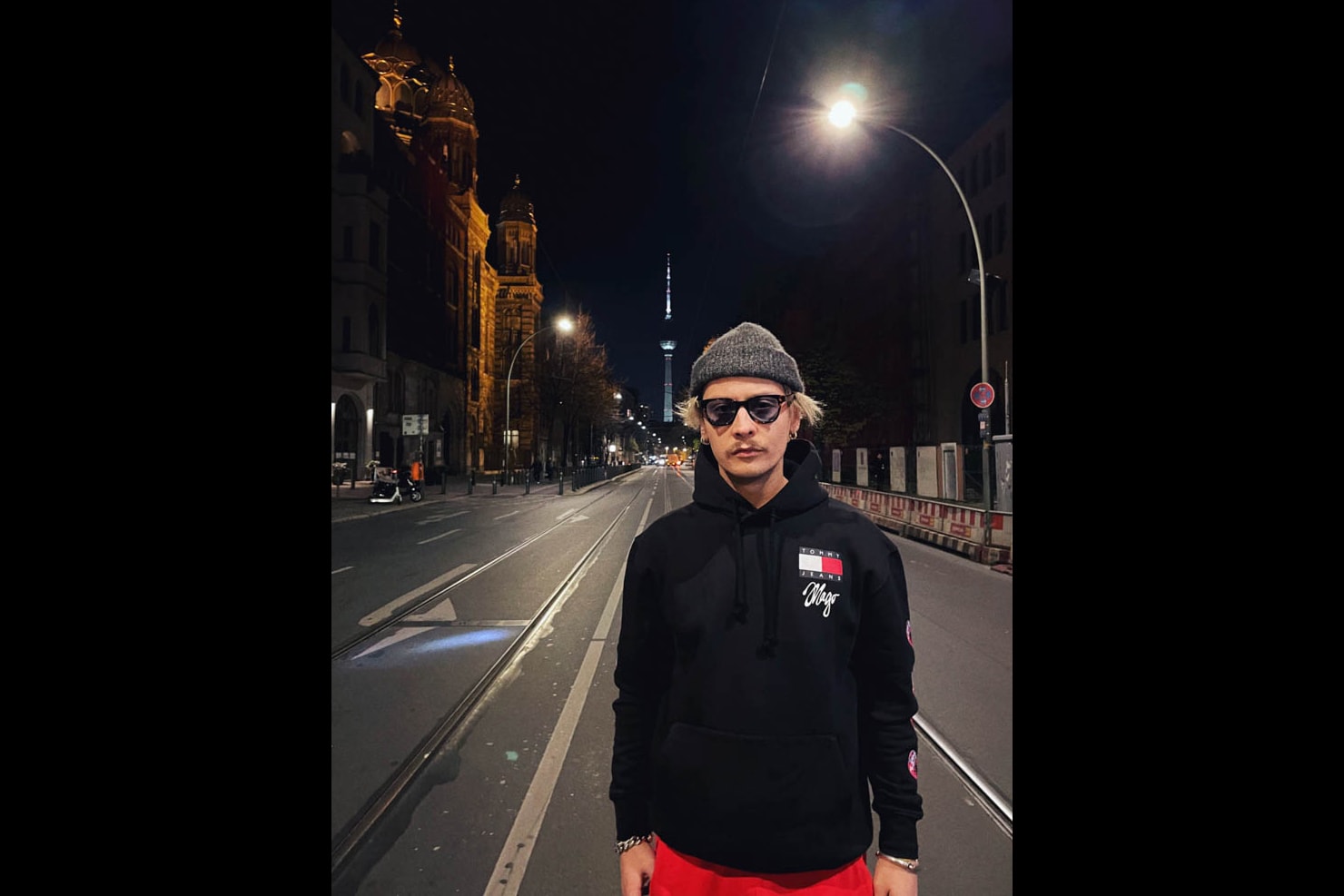 2 of 7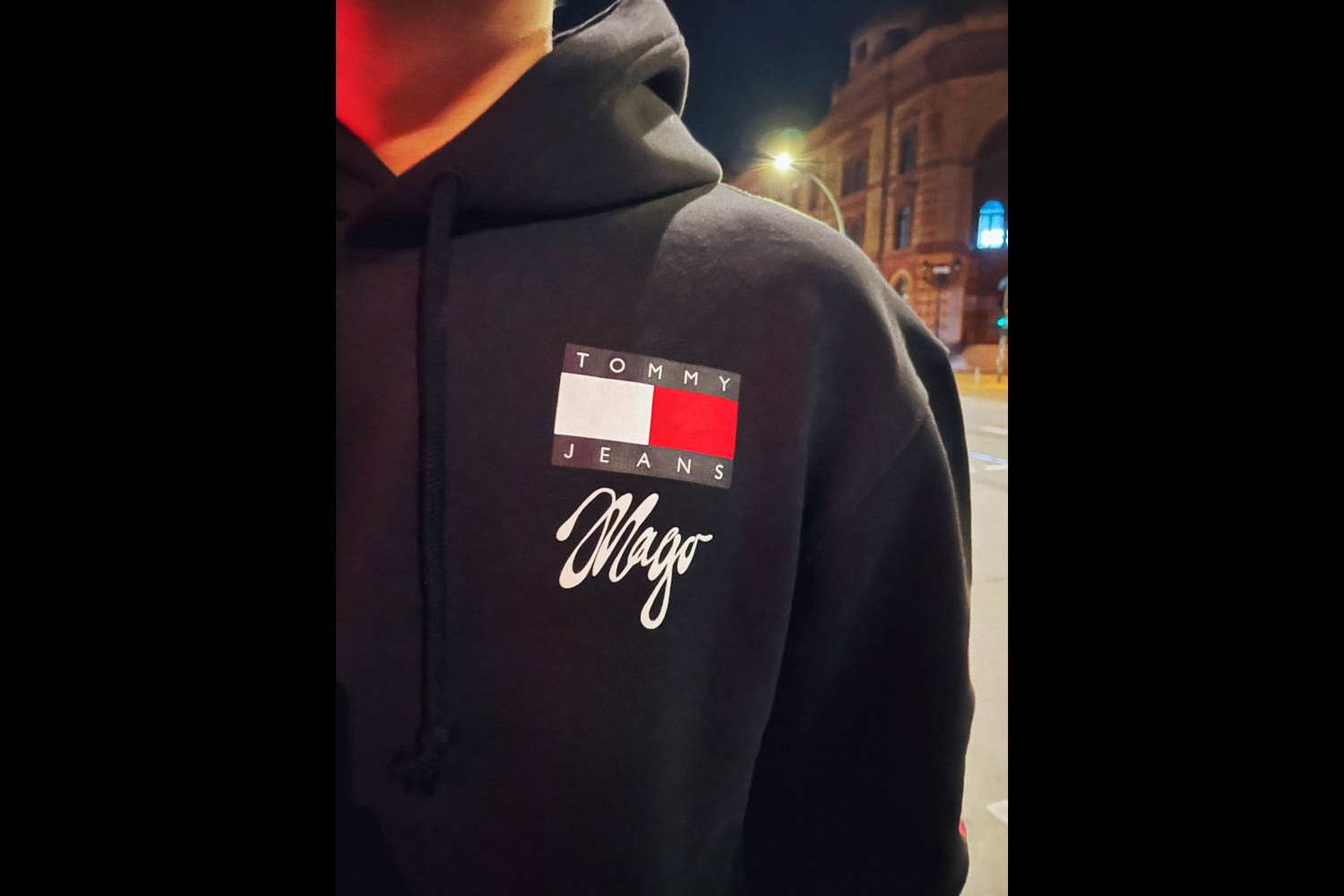 3 of 7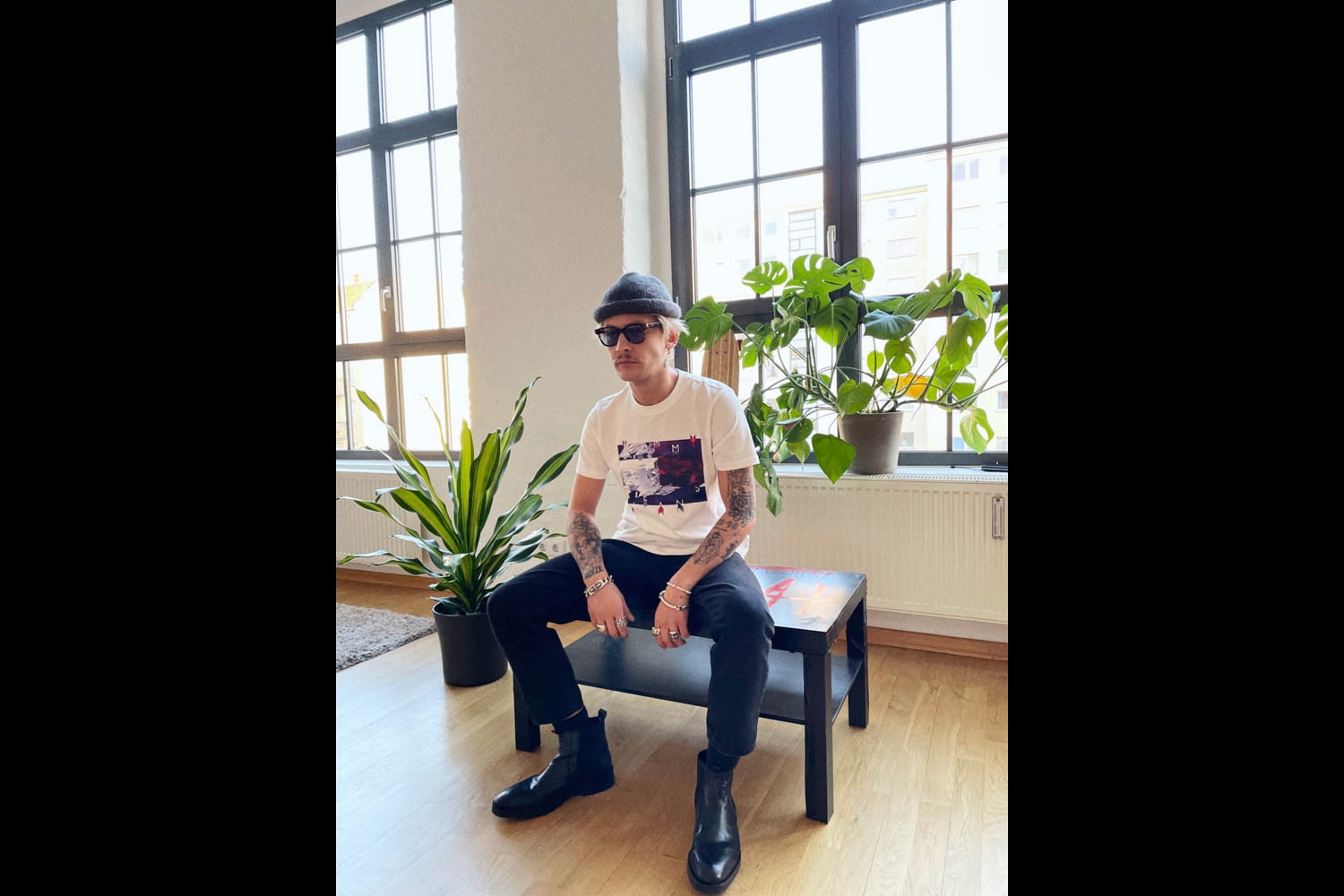 4 of 7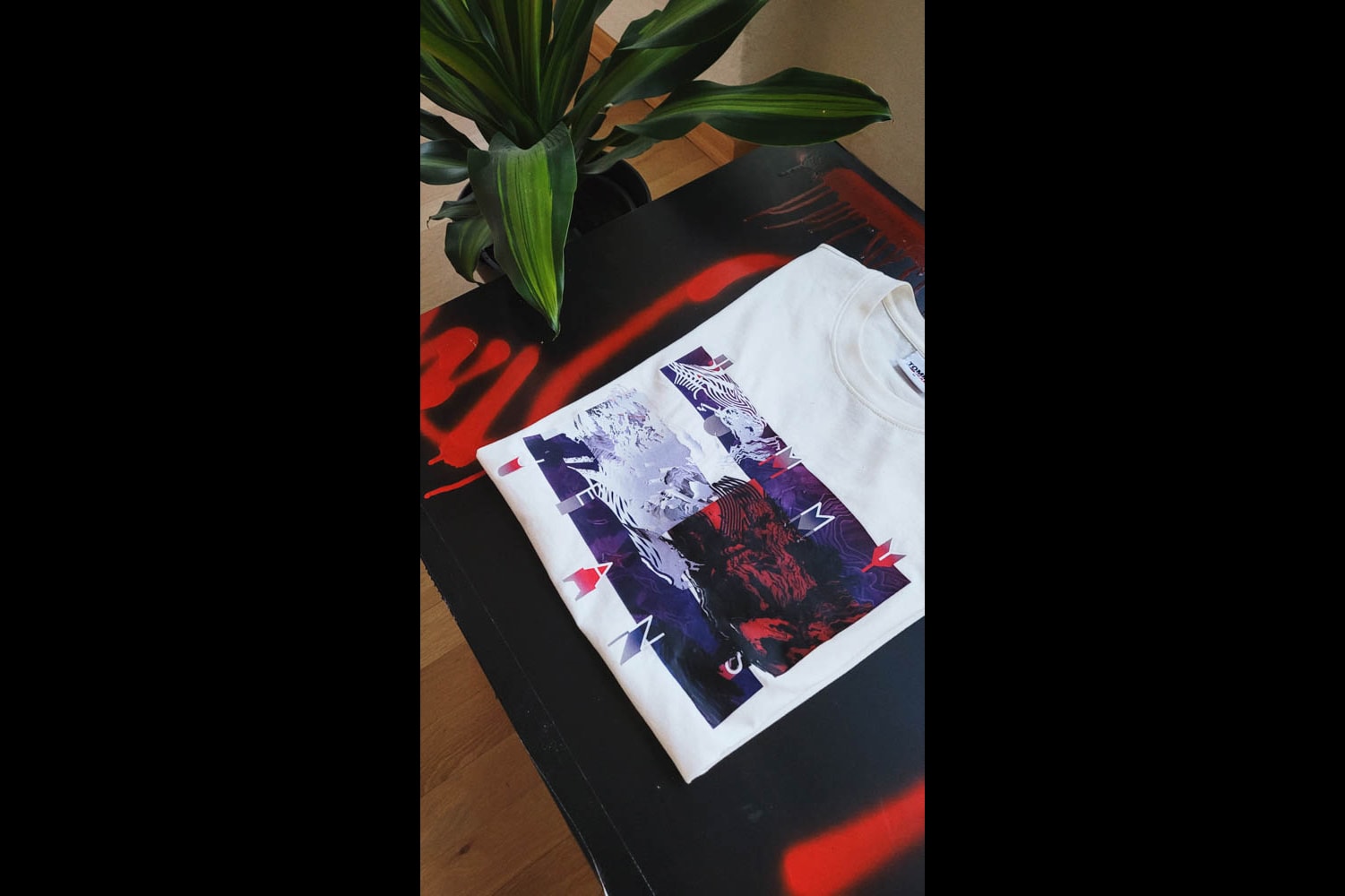 5 of 7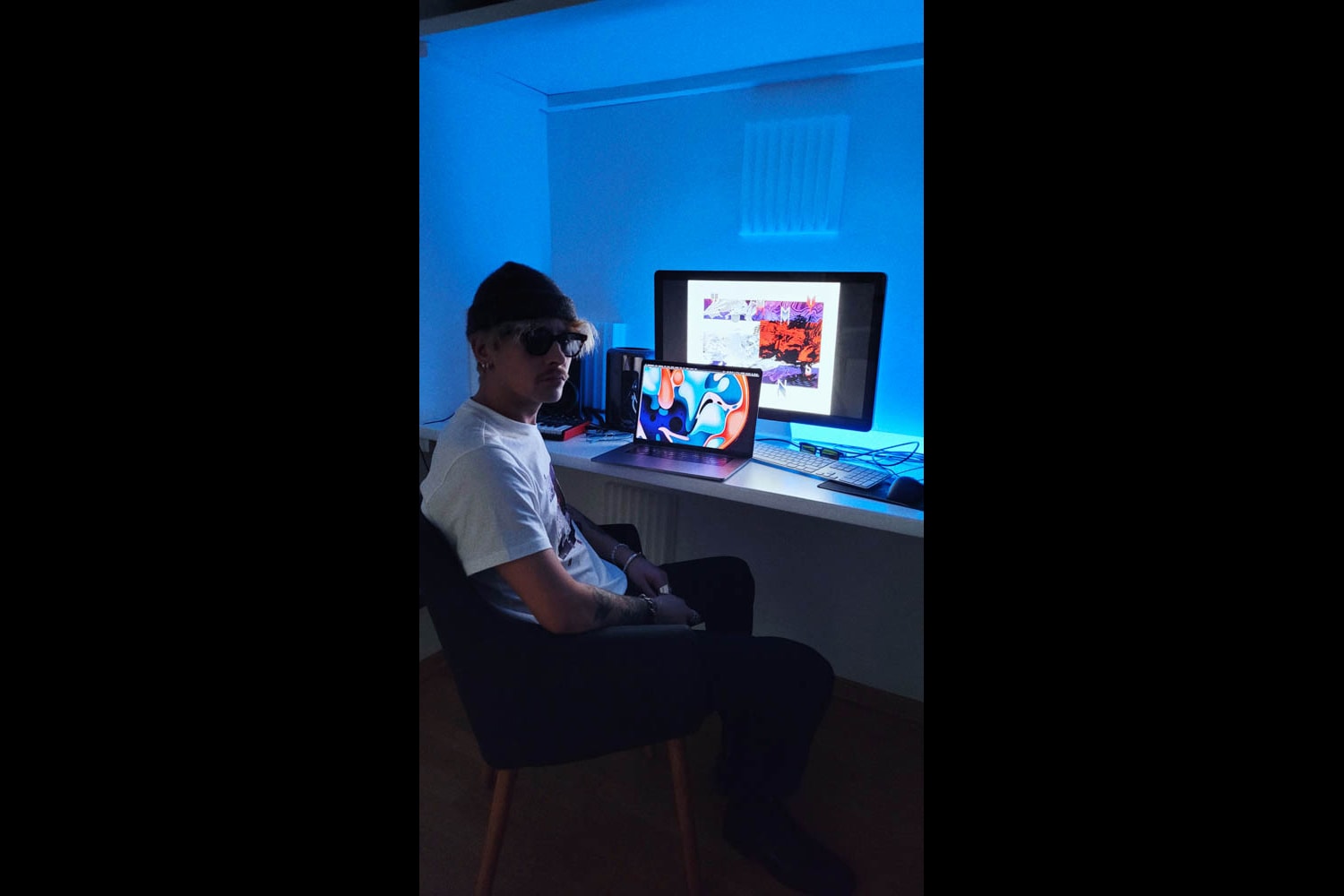 6 of 7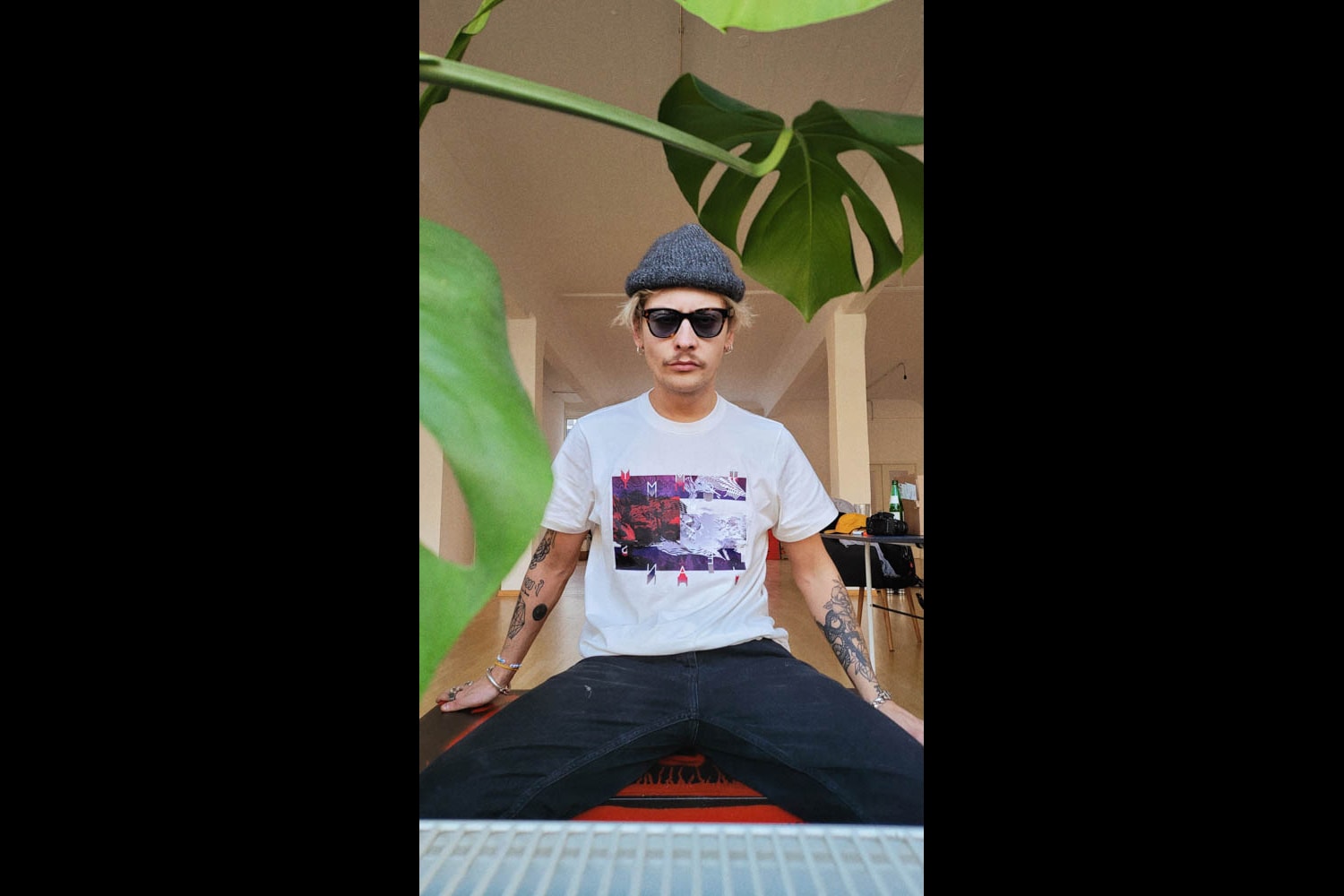 7 of 7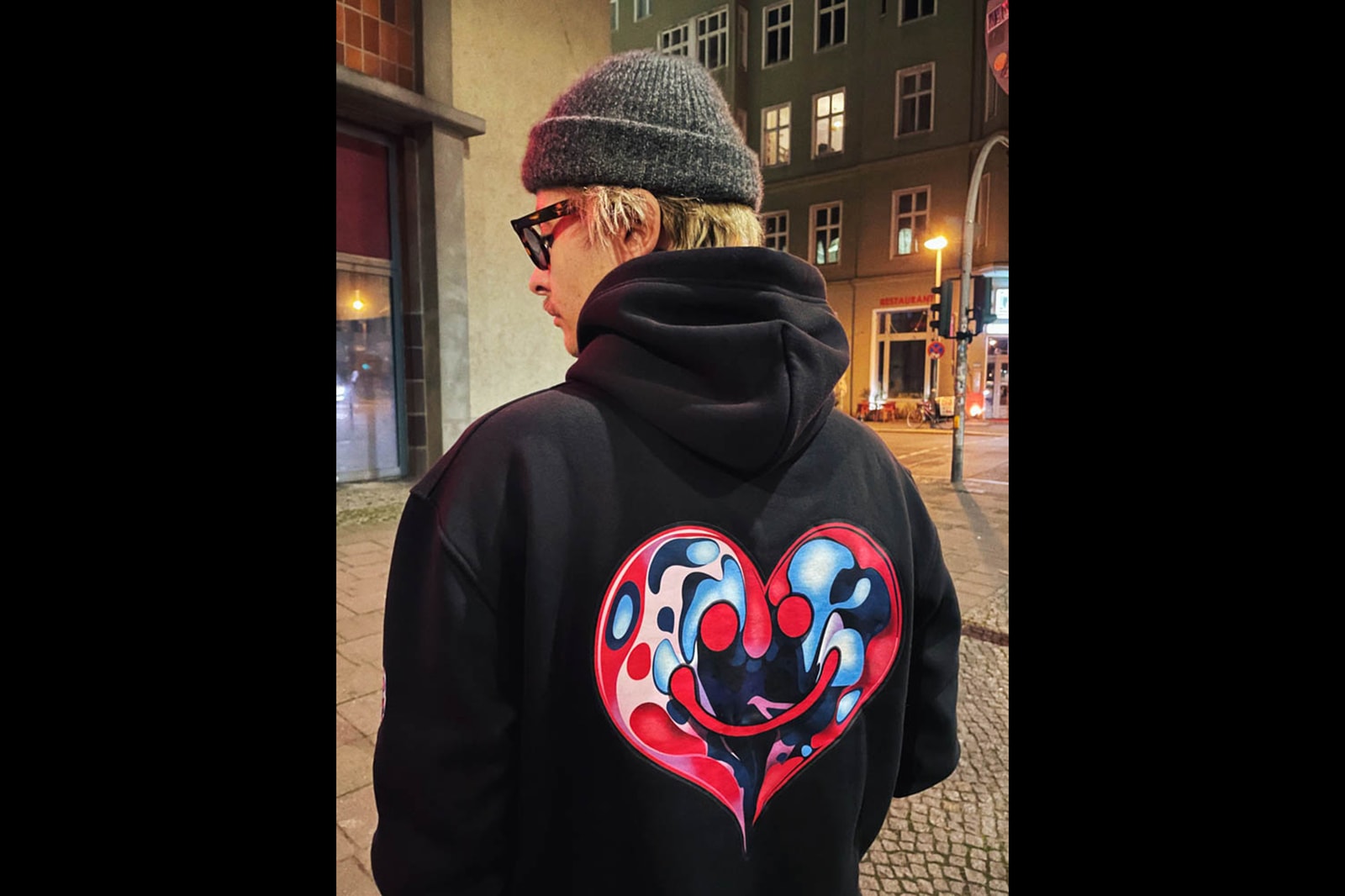 Mago
For his partnership for Tommy's Drop Shop, Berlin-based artist and creative director, Mago, (aka Mago Dovjenko), draws upon a variety of influences from extravagant graffiti murals to surrealism to fine art. He's been producing designs and artwork since his early teens.
What was your first reaction to the prospect of collaborating with Tommy?
I got super excited as I always thought that I could match my aesthetic with the brand to bring some Mago magic. I've been wearing Tommy since I was a kid so it was an honor to collab on this Naturally I just let it flow as I always do with my art, without any sketches or similar I just went straight to creating what was in my mind.
What inspiration did you lean into for your designs?
My inspiration in general was deconstruction. I was always fond of taking things apart and putting them together in a new way and that's what I did with the Tommy logo in my style.
How did merge your style with Tommy's established identity?
I've just noticed that I got more and more comfortable with working a brand style and mixing it with my own so that it flows organically, which is always a bit tricky to do when you have to align your style with a big brand to build a natural symbiosis, but in this case I'm really happy with the outcome.
1 of 10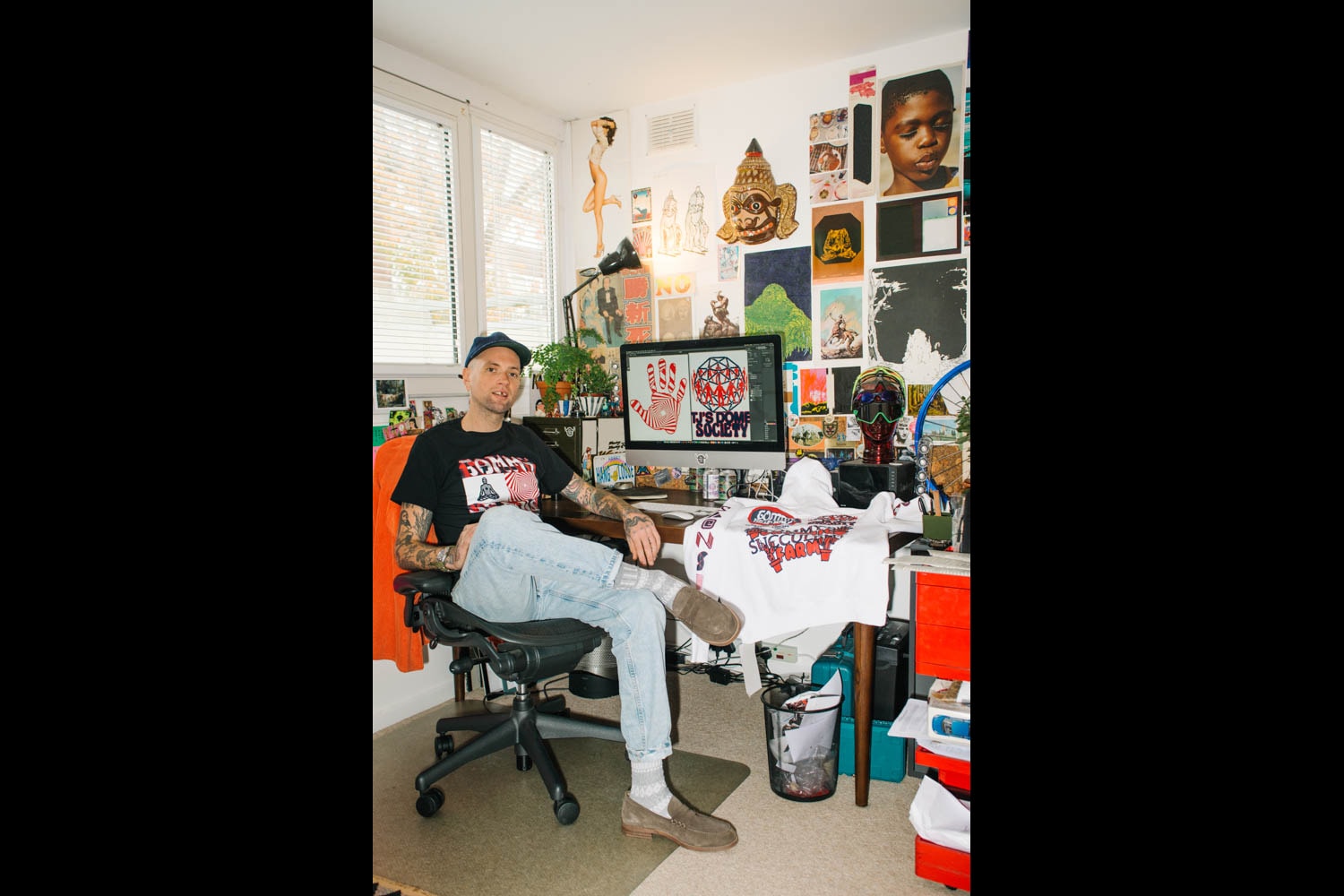 2 of 10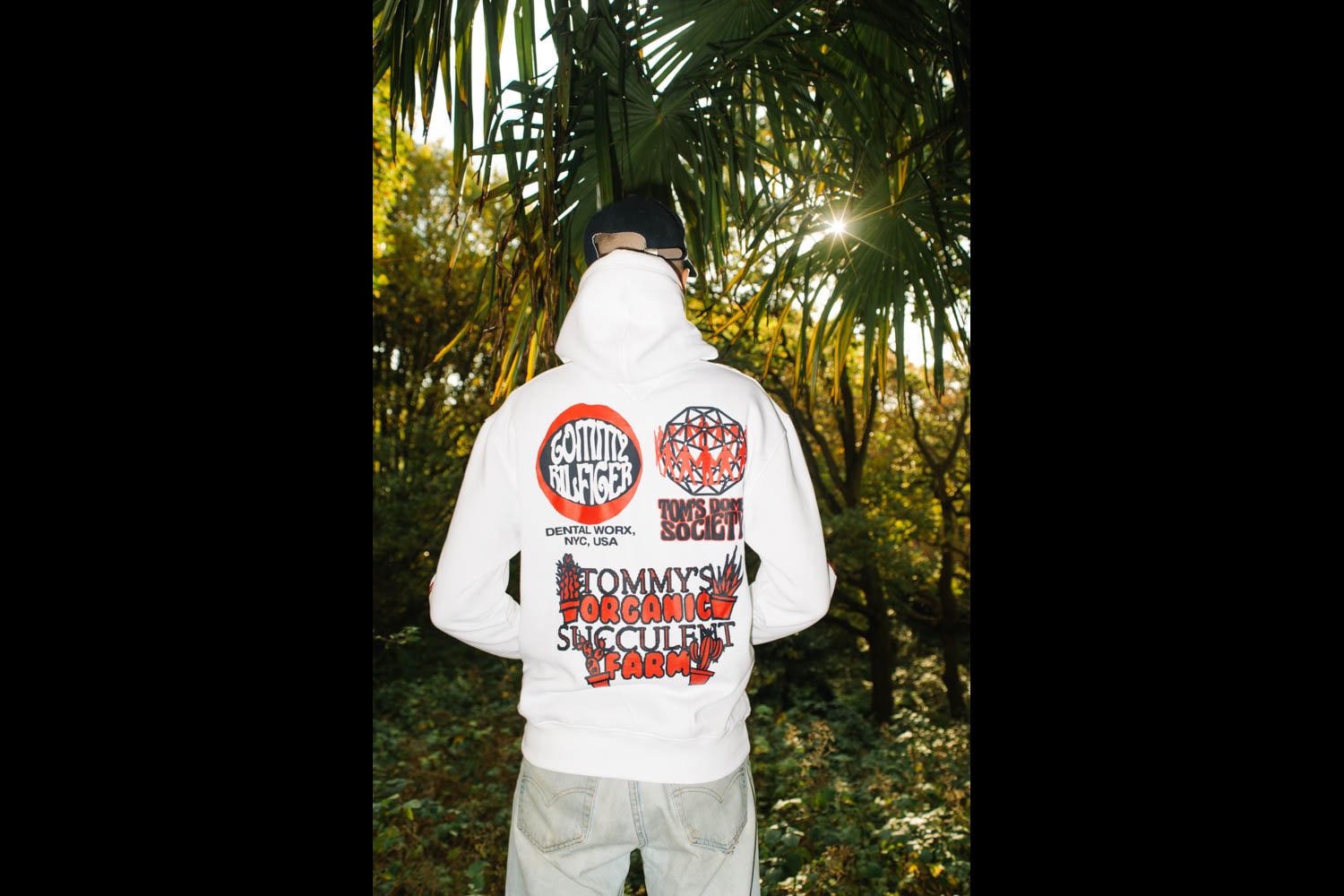 3 of 10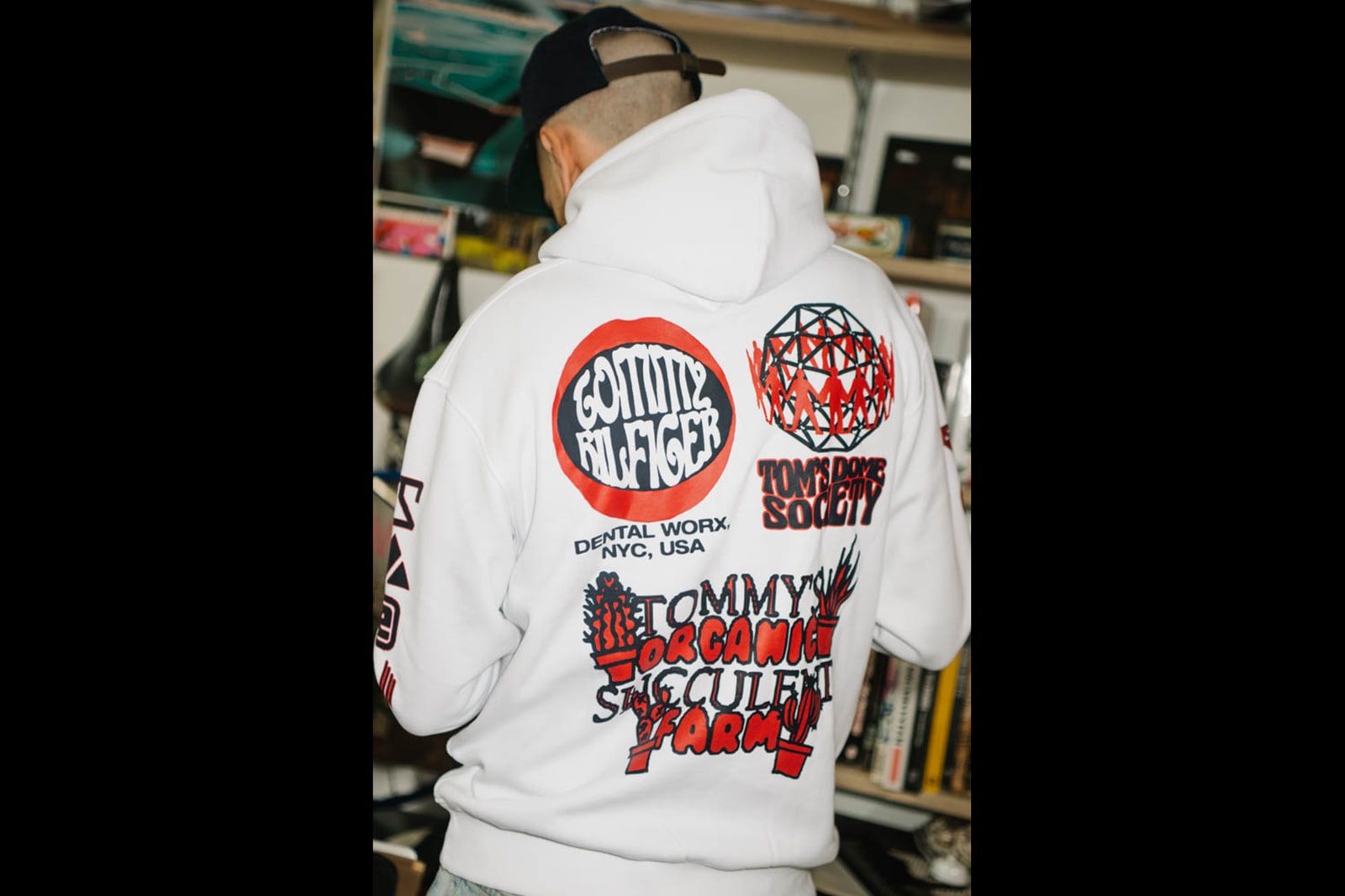 4 of 10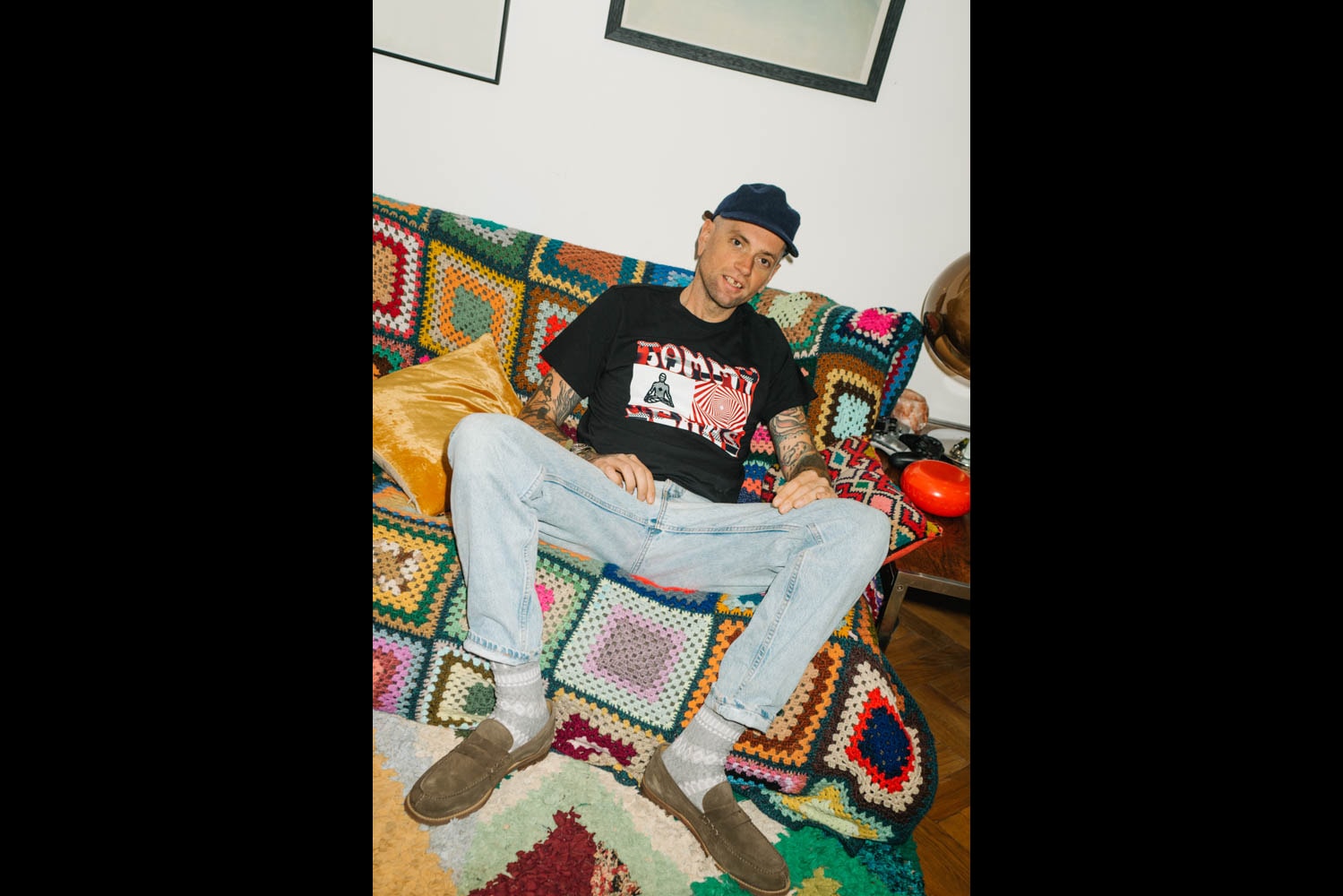 5 of 10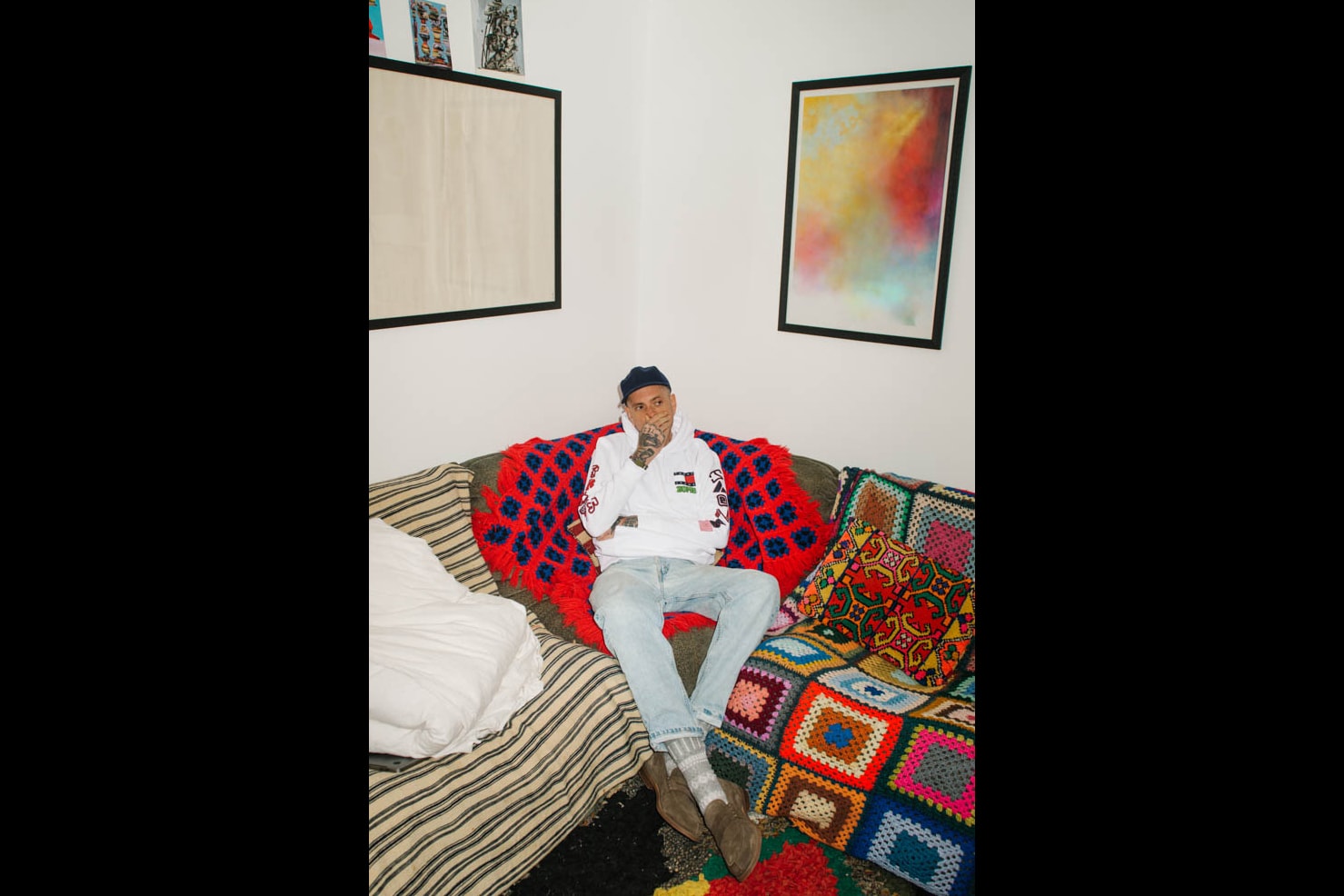 6 of 10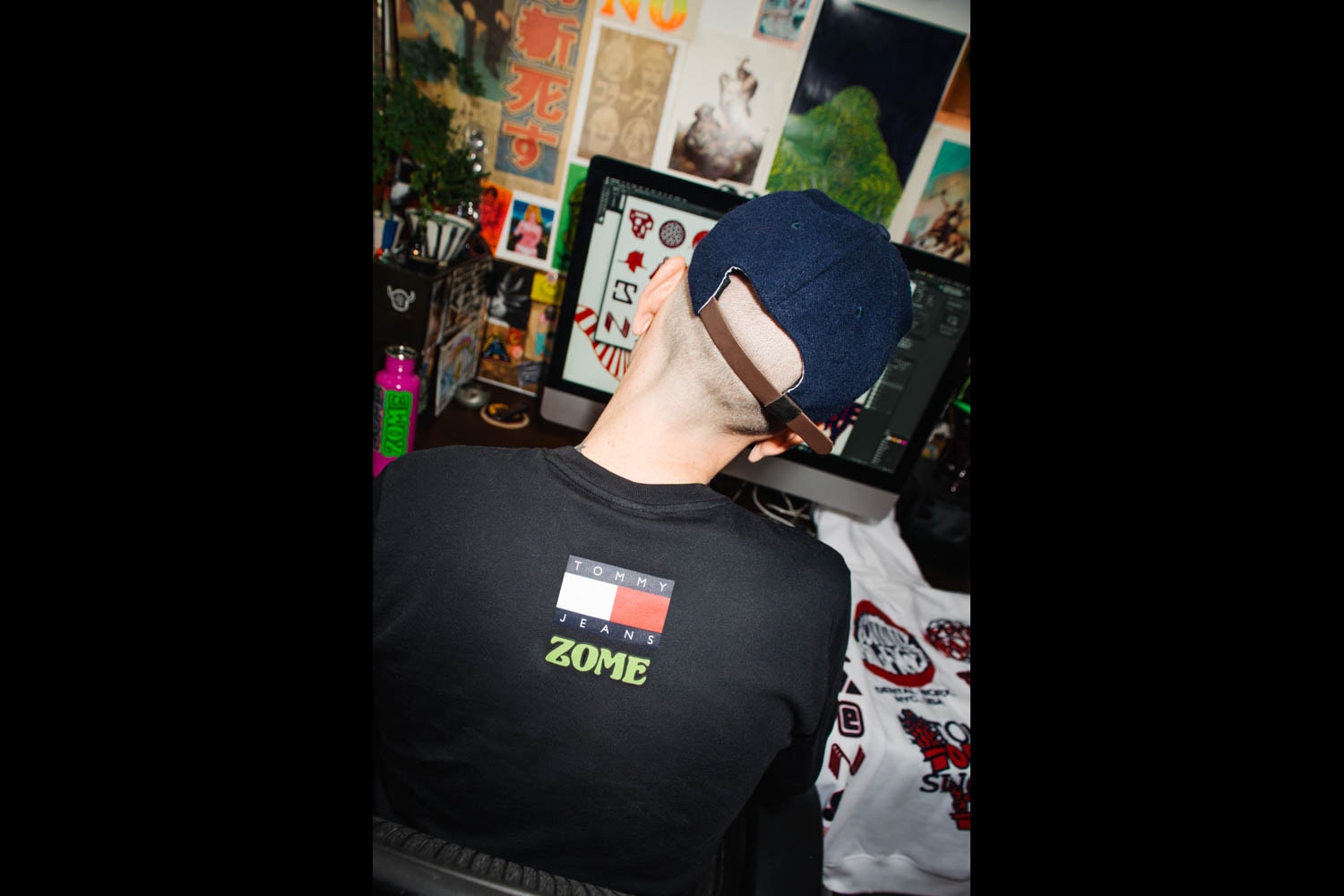 7 of 10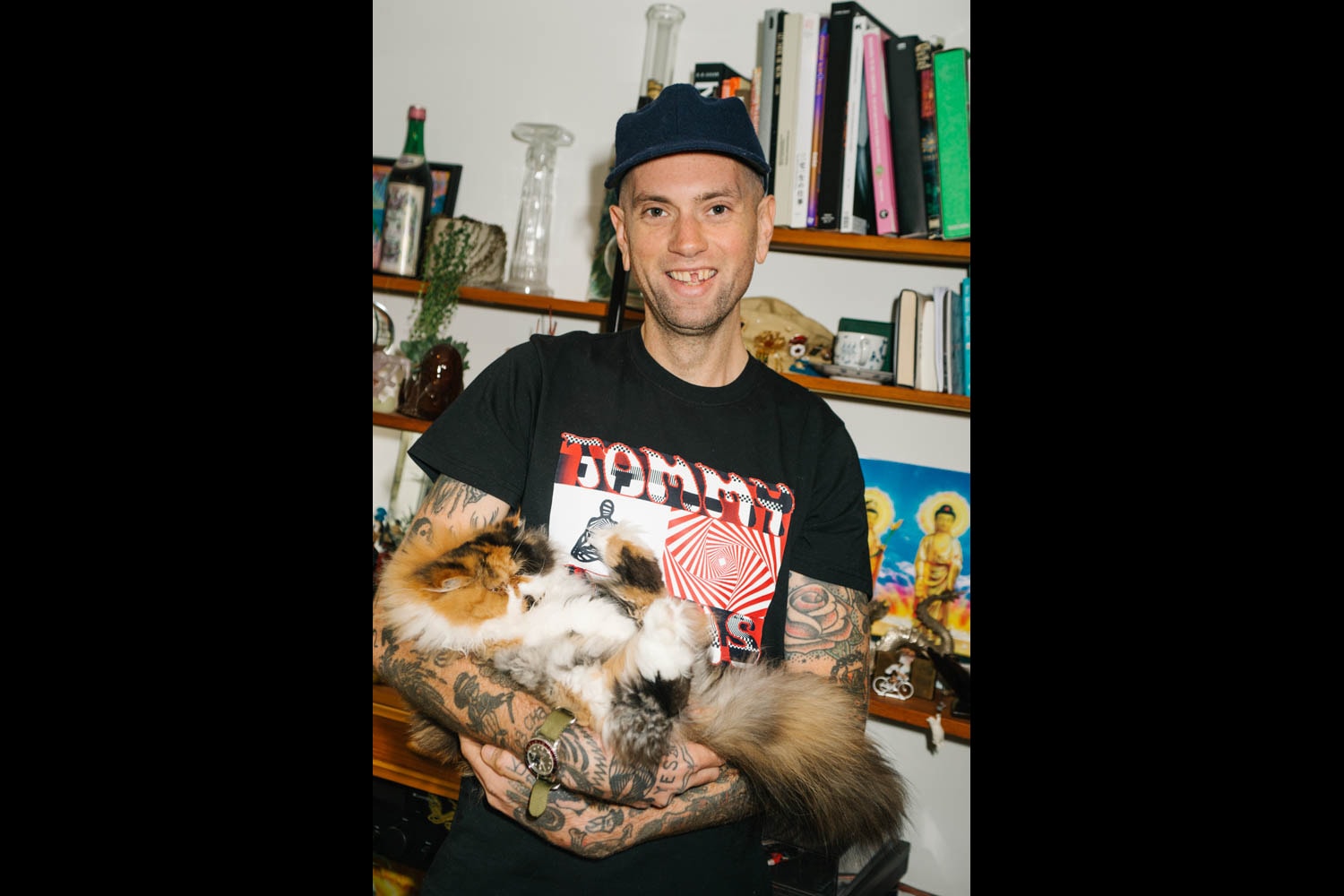 8 of 10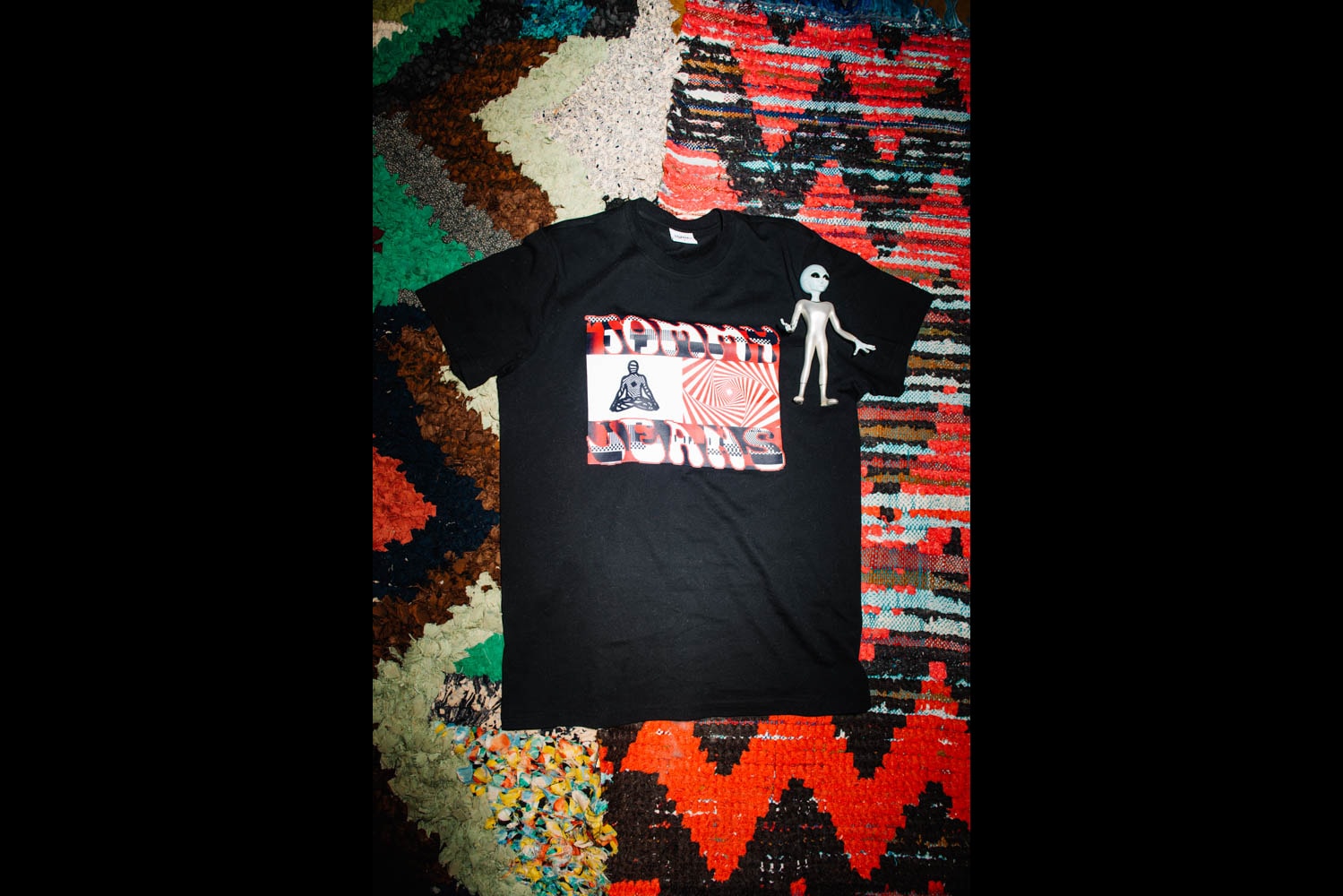 9 of 10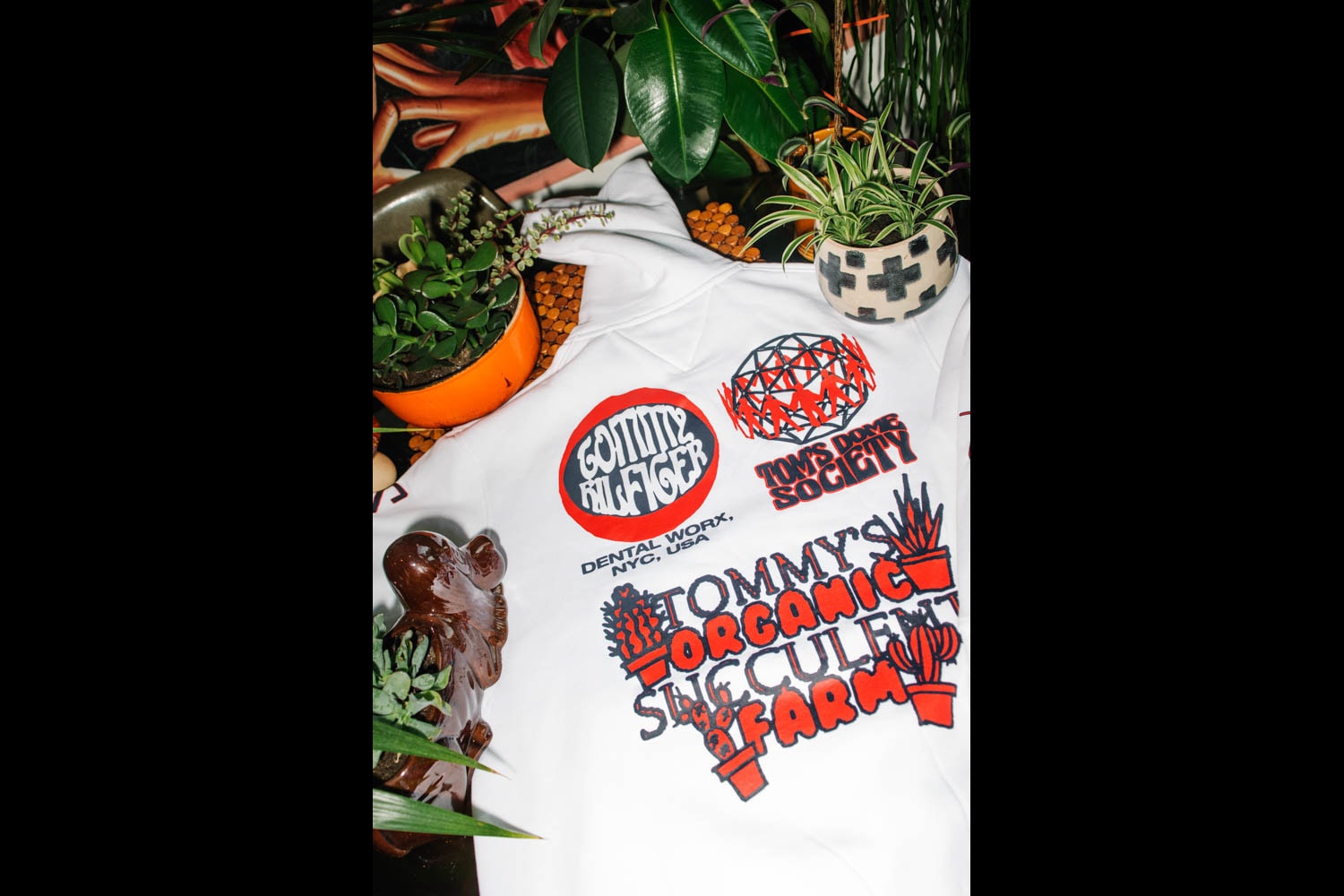 10 of 10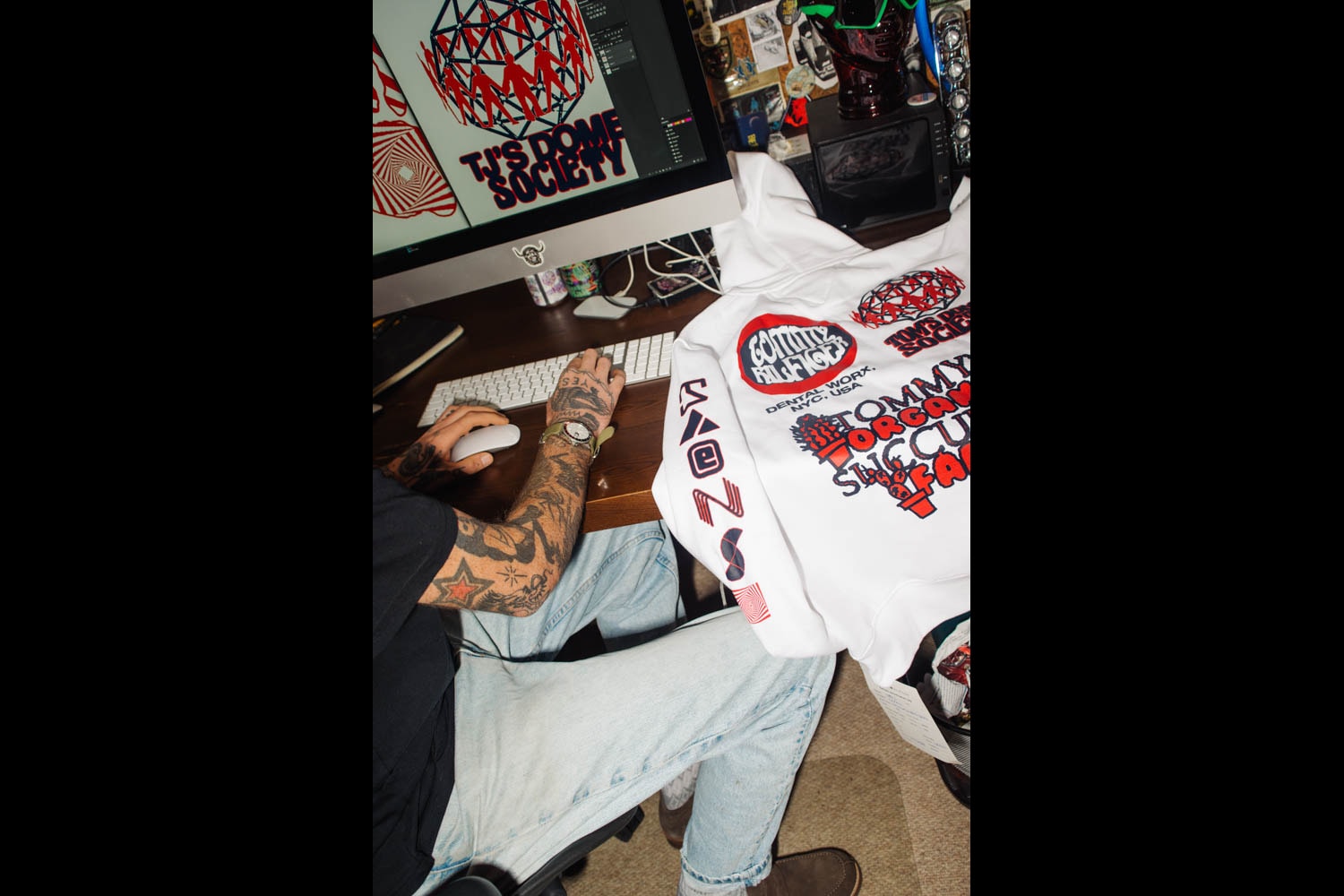 Studio Zome
Hailing from London, founder of recently launched Studio Zome Toby Evans' work takes a gleefully experimental approach, deconstructing branding and iconography. His collection for Tommy leans heavily on these ideas, reimagining alternate universes for the brand.
What interested you most at first about working on these designs with Tommy?
What interested me most was Tommy Hilfiger's openness to ideas and interpretation. It was quite a daunting idea to start with. Tommy Hilfiger's branding is incredibly iconic, so being able to pick that apart and reimagine these icons and colors in a totally new way was very exciting. The main creative idea I worked within was based on time and the decisions you make – for example, if Tommy didn't start Tommy Hilfiger, what other companies, ideas or entities could he have created? I thought this was a good area to work within. During lockdown there was a lot of time to contemplate how your time is spent and the decisions you make -a lot of inner reflection!
What ideas did you explore that that didn't make the final designs? What was it about the final designs that you were most happy with?
As my main idea was to create logos and designs based on hypothetical companies – there were quite a few that didn't make the final garments and had to be cut. When putting a variety of these logos together, some just didn't sit or flow right, so unfortunately, they didn't make the it! I was most happy with the less conventional placement and graphic language used across the hoodie design, as well as being able to sneak in the logo from Tommy Hilfiger's original store.
Your work plays with symbols and iconography. How did you blend that distinct style with Tommy's typically understated logo and branding.
I managed to blend Tommy's understated branding with my work simply by keeping colors within the Tommy Hilfiger visual language. I always like to think about the final process in with the garment is made – most likely screen printing. By creating restrictions around the design process, I usually find that designs become visually stronger.
Check out each creative's capsule in the gallery's above and be sure to not miss out on picking up your favorite items when early access sign up opens on the Tommy Hilfiger web store on December 16 with a wider release on December 17.