Lil Nas X Credits Tyler, the Creator and Frank Ocean for Making Things "Easier" For Him
The "HOLIDAY" artist also touched on creative freedom and his upcoming album.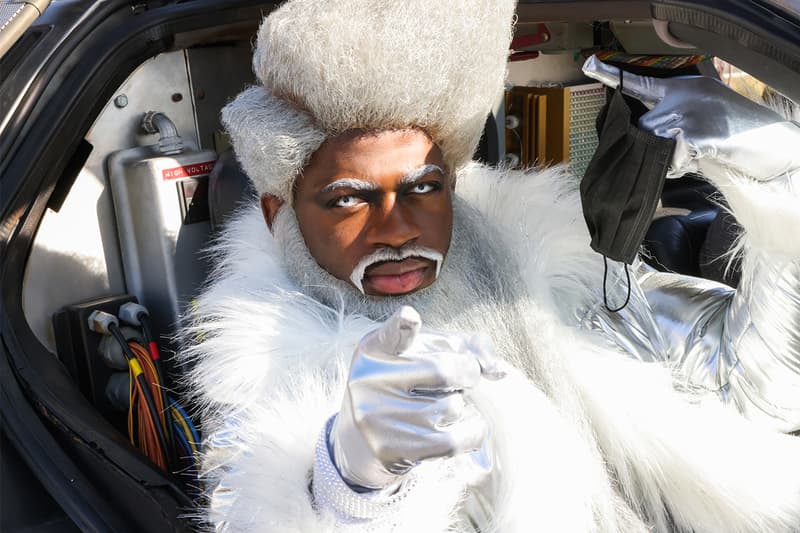 Lil Nas X shared his appreciation for Tyler, the Creator and Frank Ocean in a new interview with Apple Music.
Speaking to Zane Lowe in a recent episode of At Home With, the "HOLIDAY" artist briefly touched on the influence of Tyler and Ocean. "I think artists like Frank in general and Tyler and whatever, they made it easier for me to be where I am, comfortably," he said, "also "Provider" was a very special song to me during this relationship I was in. So yeah, go Frank, he's amazing."
Nas X, who came out as gay in 2019, also stressed on the importance of his honesty, "Because it's like I'm already moving forward and I'm becoming more free with everything I do, so let's take this to the next level and do this. Because I mean, it was either going to be that or what? Pretend this for the rest of my entire life? And also not be able to express that in what I do, my music." He added, "Especially given my platform, where I am, the communities that I stand in between. It's like little sh*t like this shouldn't be a problem. If I want to put on a wig and some f*cking titties, then I can do that. This is a free country, seriously. And people really act like it's some kind of f*cking evil agenda. No, all the agenda is let people do whatever the hell they want. If it's not hurting you, then it's not hurting you. You know?"
The Georgia artist is currently prepping for the release of his upcoming album, which he notes will share his "confidence" and "creativity." He continued, "Just me completely stepping out of my comfort zone and saying whatever I want and giving my actual stories, giving my fans something to take from me. Because 7 was cool. I love 7, it's great, but it wasn't personal enough."
Elsewhere in music, Jack Harlow announced the release date of his upcoming album, That's What They All Say.