Eminem Closes 2020 With 'Music To Be Murdered By — Side B (Deluxe)'
Releasing 16 new tracks with Dr. Dre, DJ Premier, Ty Dolla $ign and more.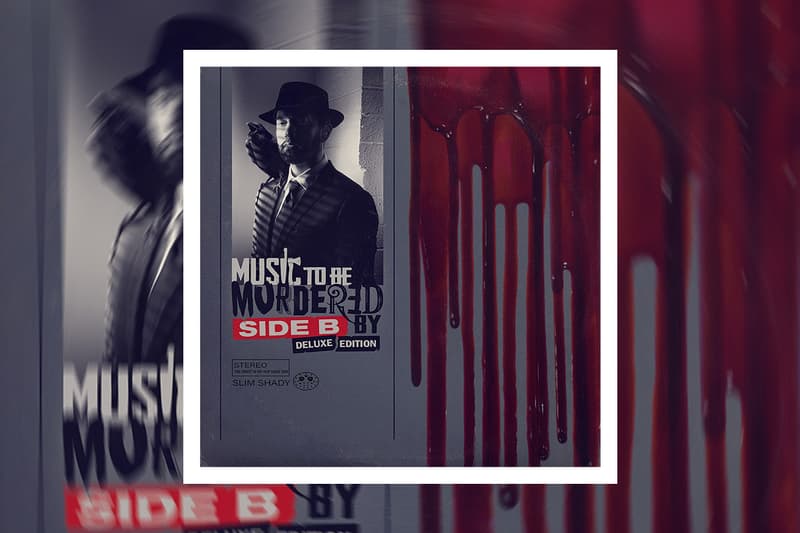 Eminem opened 2020 with the surprise release of his stellar project Music To Be Murdered By, and now he's closing the year in a similar manner with the unannounced release of Music To Be Murdered By — Side B (Deluxe).
Clocking in at almost two hours, Side B of his 11th studio album features a whopping 16 new tracks — enough to create an entirely new album — that features the likes of Skylar Grey on "Black Magic," DJ Premier on "Book of Rhymes," Ty Dolla $ign on "Favorite Bitch," Dr. Dre and Sly Pyper on "Guns Blazing," MAJ on "These Demons" and White Gold on "Zeus."
Rumors of Side B began to stir a few days before its release, however Em himself never confirmed it. An album art that follows the theme of the January album and a contract with a tracklist hit the internet, but there are certain alleged songs on the document that didn't make the cut. Interesting collabs noted on the contract included "Bloodshed" with Cordae and Royce Da 5'9, "Late Night" with Bon Iver and "Downhill" with Phoebe Bridgers, however we'll have to wait and see if these tracks really do exist and will see a release.
Stream Eminem's Music To Be Murdered By — Side B (Deluxe) on Spotify and Apple Music.
In other music news, Future, Drake and Lil Baby lead Vevo's 10 most-watched hip-hop videos of 2020.