Academy Museum of Motion Pictures Delays Opening Once Again
Opening September 30, 2021.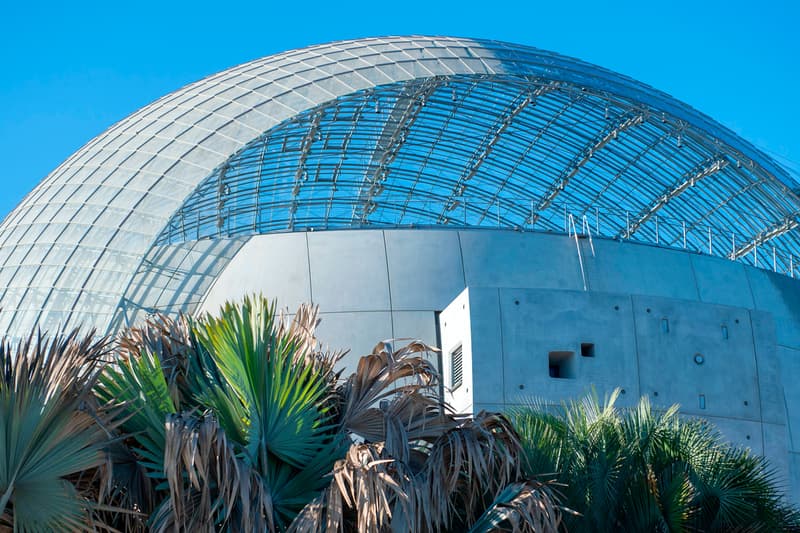 Like much of this year's events around the world, the Academy Museum of Motion Pictures has announced they will be moving its opening date to Fall 2021.
The Academy Museum will be the world's premier institution, offering immersive experiences in the art and science of moviemaking. Each part of the building gives a nod to important films and filmmakers around the world. Pritzker Prize-winning architect Renzo Piano, will be restoring and revitalizing the historic Saban Building, previously known as the May Company building. Located at the corner of Wilshire Boulevard and Fairfax Avenue in Los Angeles, the Saban Building is expected to be an American landmark, easily recognized due to its futuristic spherical shape.
Film fans worldwide can anticipate fully immersive and entertaining exhibits, including a never before seen retrospective of legendary Studio Ghibli filmmaker Hayao Miyazaki. Movie zealots will also find exclusive collections of cinematic stories, comprising of annotated script notes from award-winning actor Gregory Peck, and the full-scale model of the shark from Jaws (c. 1975).
Optimistic that the public will experience the museum at its fullest, starting on September 30, 2021, following the September 25, 2021 opening gala, Ted Sarandos, Chair of the Board of Trustees of the Academy Museum reassures fans of the headway they have made stating, "Despite the many challenges of 2020, the museum has accomplished a great deal this year: completing its pre-opening fundraising campaign, obtaining LEED Gold certification, and launching installation of exceptional exhibitions. We are fortunate to have one of the world's most exciting new cultural institutions ready to go. Now it's just a matter of patience, for all of us, as we look ahead to opening our doors on September 30."
Elsewhere in art, Yuji Ueda unveils eroded ceramic planters and abstract paintings in Tokyo.
Academy Museum of Motion Pictures
6067 Wilshire Boulevard at Fairfax Avenue
Wilshire District, Los Angeles, California
USA