Volkswagen Unveils 2022 Golf R With 315 BHP
"We fought extremely hard to retain [the manual transmission]."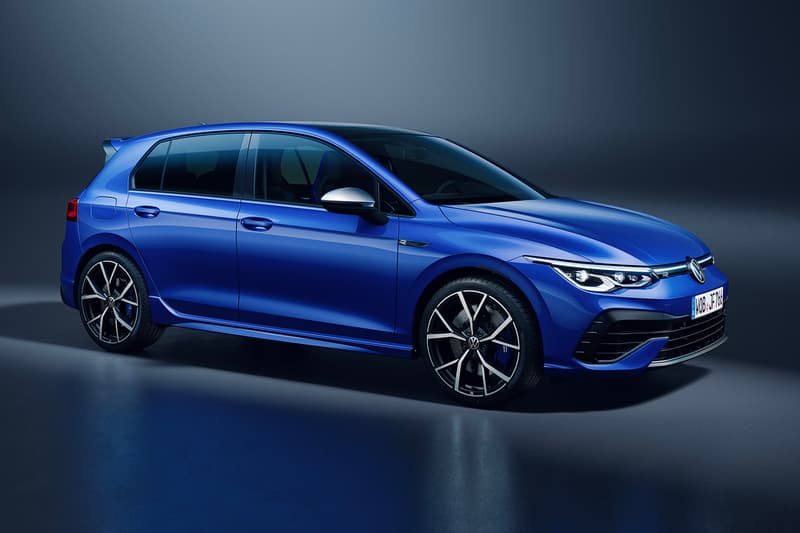 1 of 5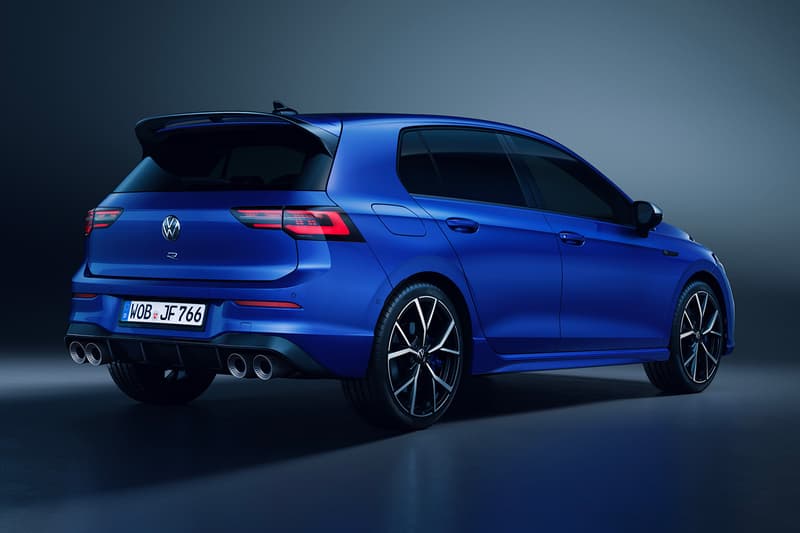 2 of 5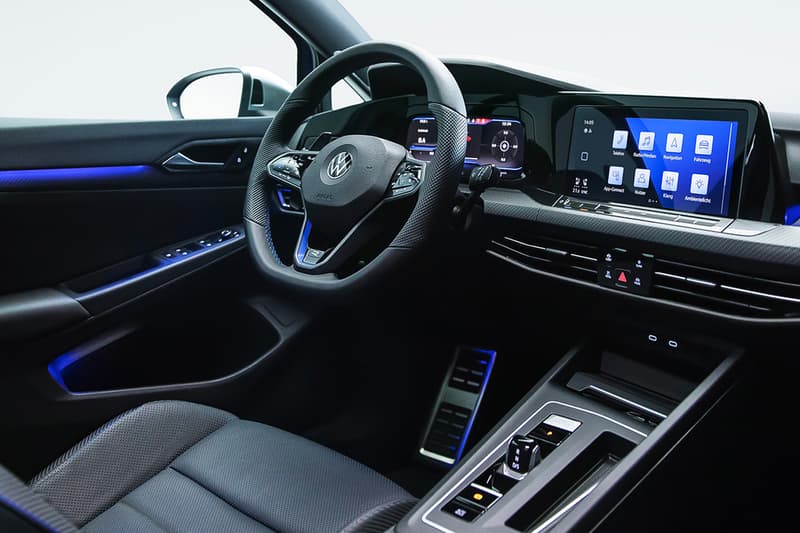 3 of 5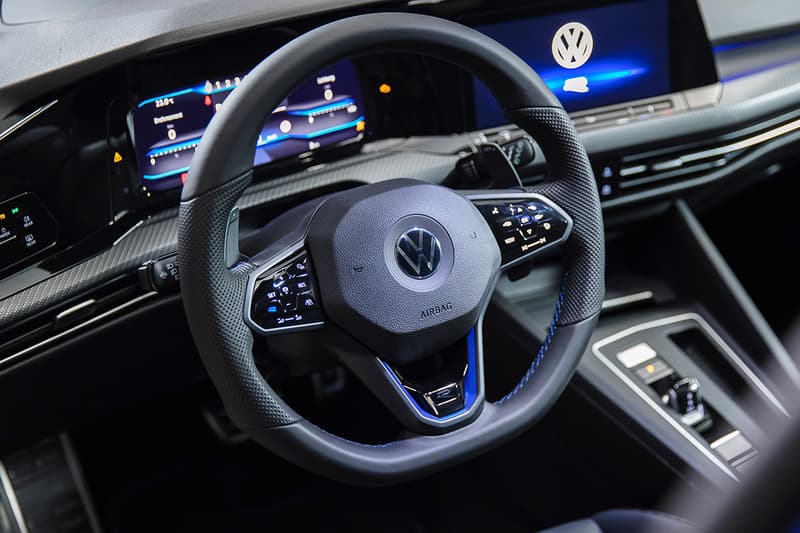 4 of 5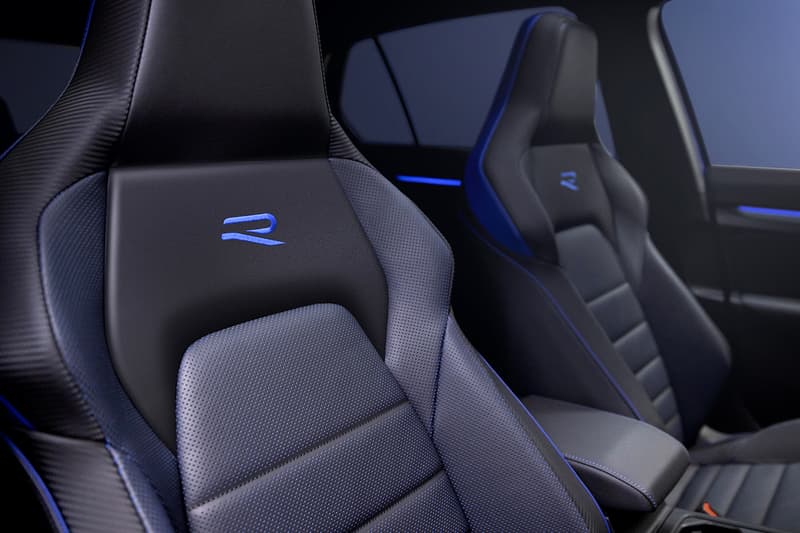 5 of 5
Volkswagen has pulled back the curtains on its latest vehicle. After unveiling its 298-BHP Golf GTI Clubsport MK8 last month, the German automaker has pushed the envelope once again with its 2022 Golf R, packing 315 BHP.
The vehicle is one of two variants Volkswagen will release in 2021 in the U.S. Its 315 BHP comes from a two-liter four-cylinder engine with 310 pound-feet of torque vectoring — a max torque output that can be reached within a range of 2,100 to 5,350 rpm. This means the coming model has 27 BHP and 15 torque more power than its predecessor. It comes with a manual six-speed stick, but those who want two pedals can opt to upgrade to a seven-speed dual-clutch gearbox. "We fought extremely hard to retain [the manual transmission]. There are other brands in the United States that are slowly but surely starting to phase the manuals out, but we pushed to keep it. It's important, it is a driver's car," noted Hein Schafer in a statement, Senior Vice President of Production Marketing and Strategy.
Volkswagen 2022 Golf R's all-wheel drive is powered by a torque vectoring system called 4Motion that teeters between the rear and front wheels for sharper turns. The vehicle can jump from zero to 60 mph in just 4.7 seconds and reach a top speed of 155 mph. Overall, this four-door Golf has been lowered by about an inch compared to the standard Golf and comes with suspension modifications that make the ride smoother. On top of this, the Golf's software, Vehicle Dynamics Manager (VDM), makes it easy to control essential features like the 4Motion system, the adaptive damping system and the electronic differential locks, to mention a few. Seven driving profiles called the Comfort, Sport, Race, Special, Drift and Individual will be offered — Drift lets the vehicle, well, drift. Subtle details on the body kit like its roof-mounted spoiler, a long skinny blue trim that lights up when the engine starts, a rear diffuser, 19-inch wheels and chrome-plated exhaust tips round off the design of the new model.
Volkswagen's new Golf R is slated to debut in America in late 2021 — pricing has yet to be confirmed.
In case you missed it, check out Volkswagen's Arteon Shooting Brake R packing 316 BHP.