Endless Joy Adds Artwork to Stepney Workers Club Dellow
Featuring "Cracked Earth" and "Gorgon" prints.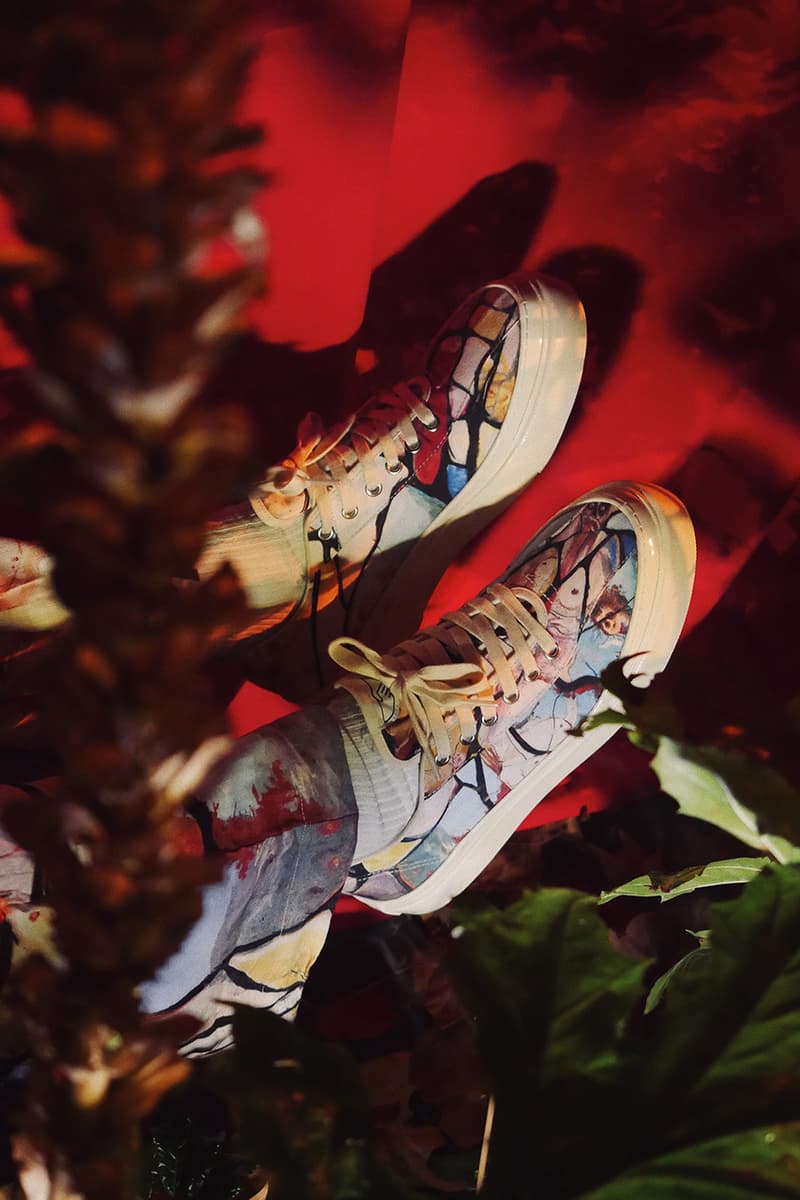 1 of 10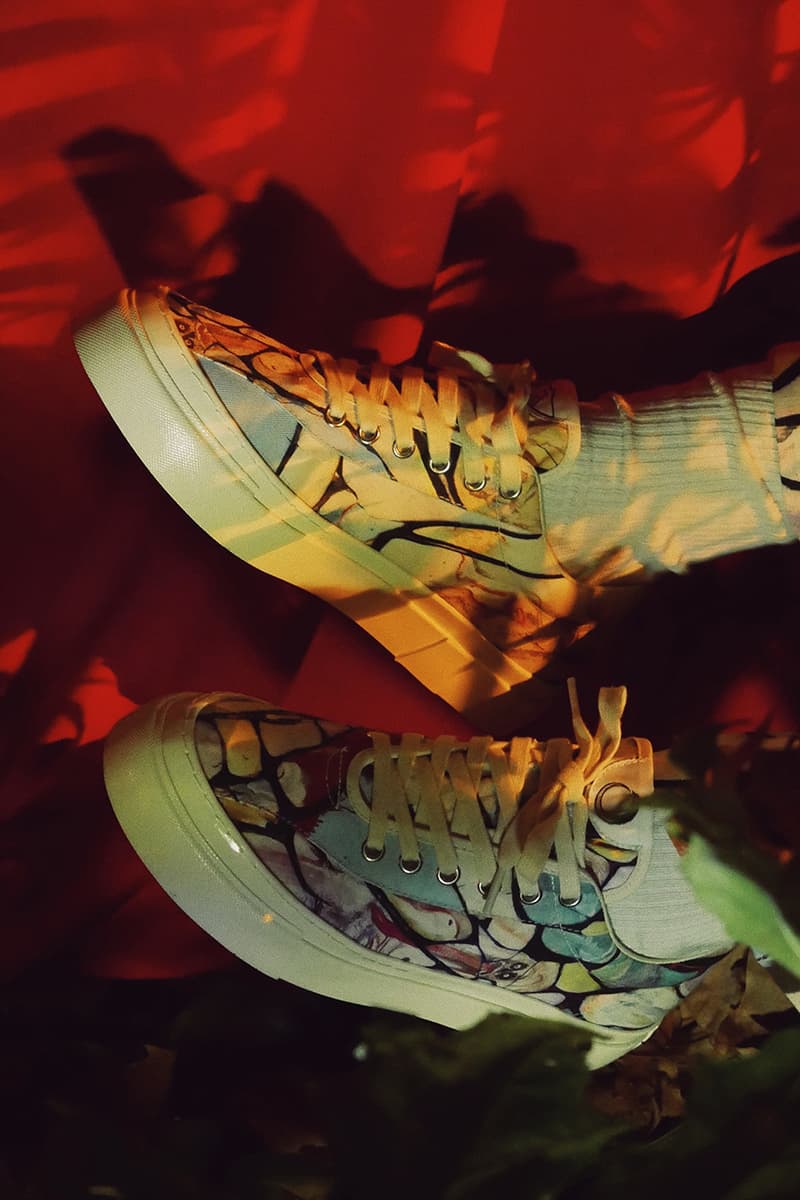 2 of 10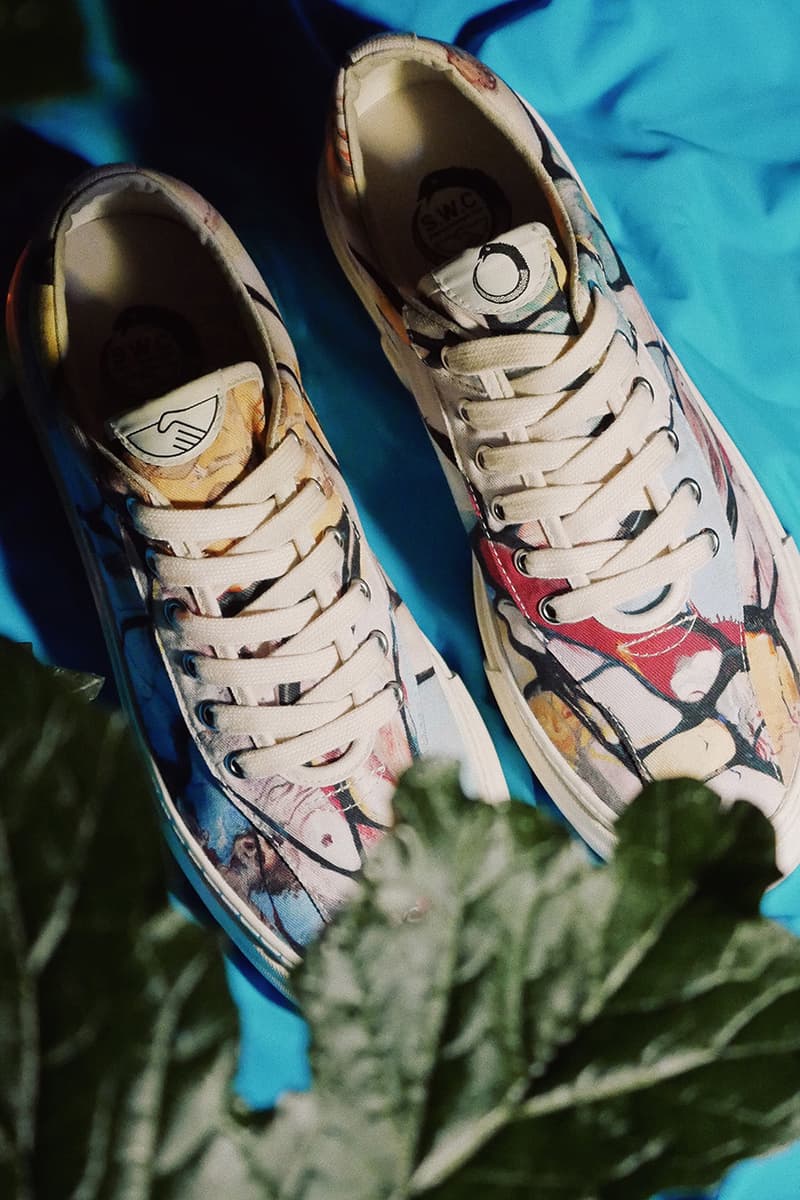 3 of 10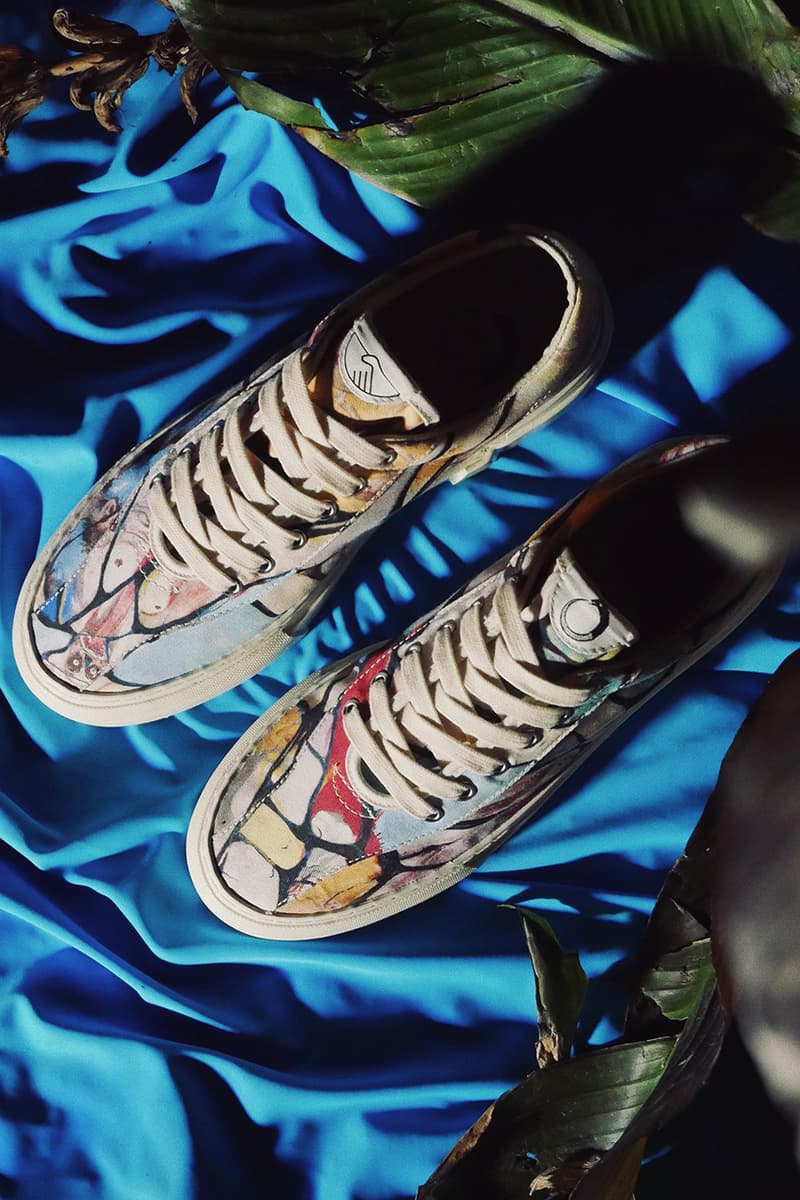 4 of 10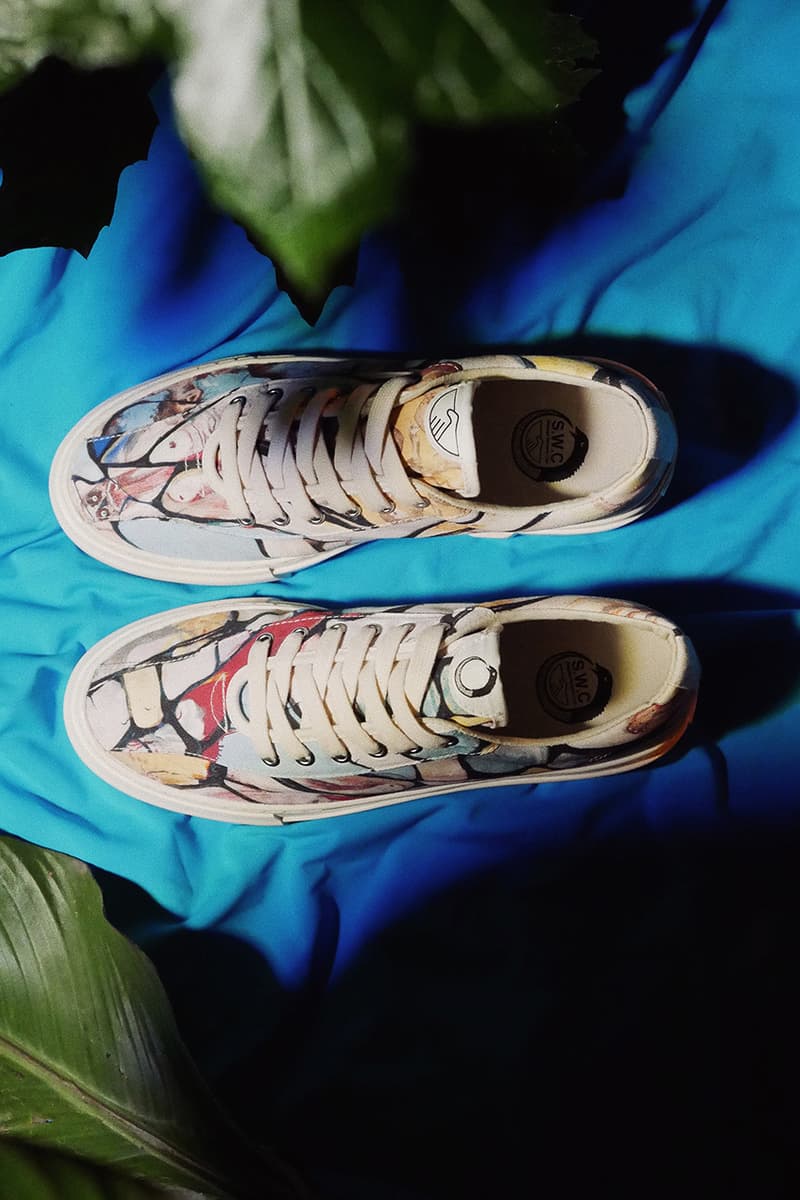 5 of 10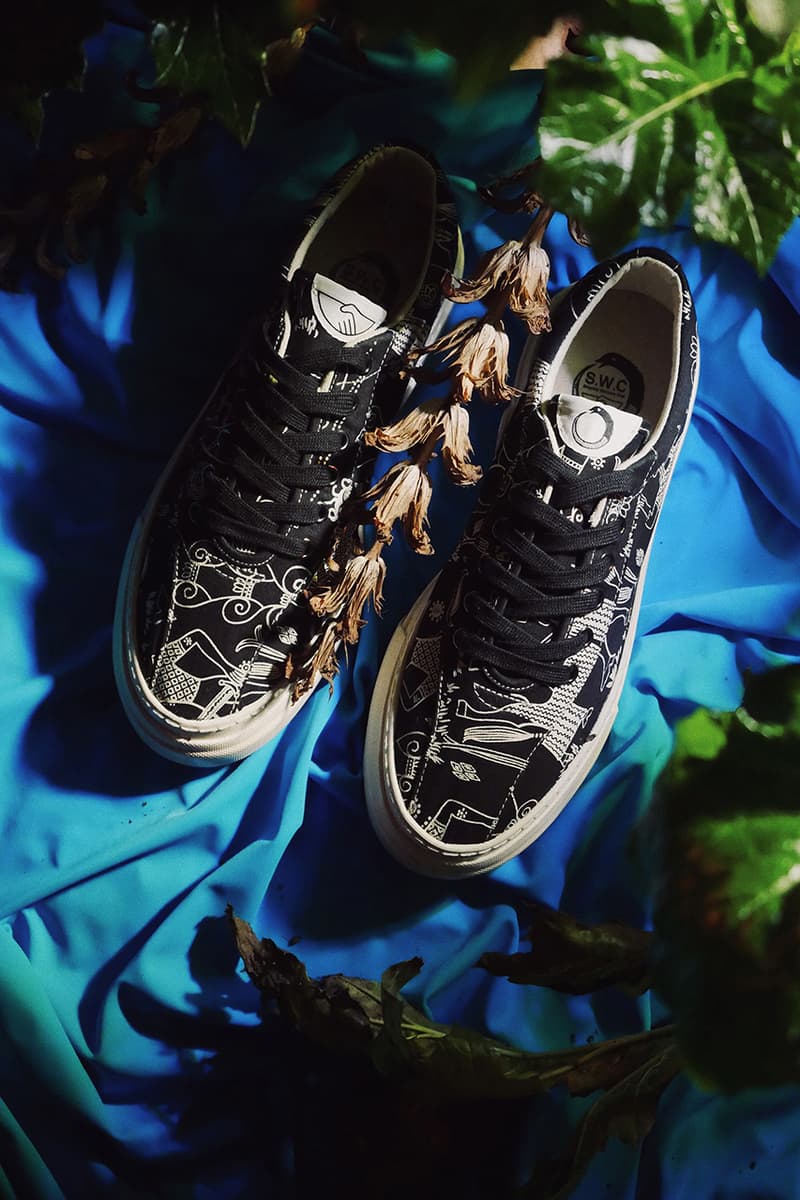 6 of 10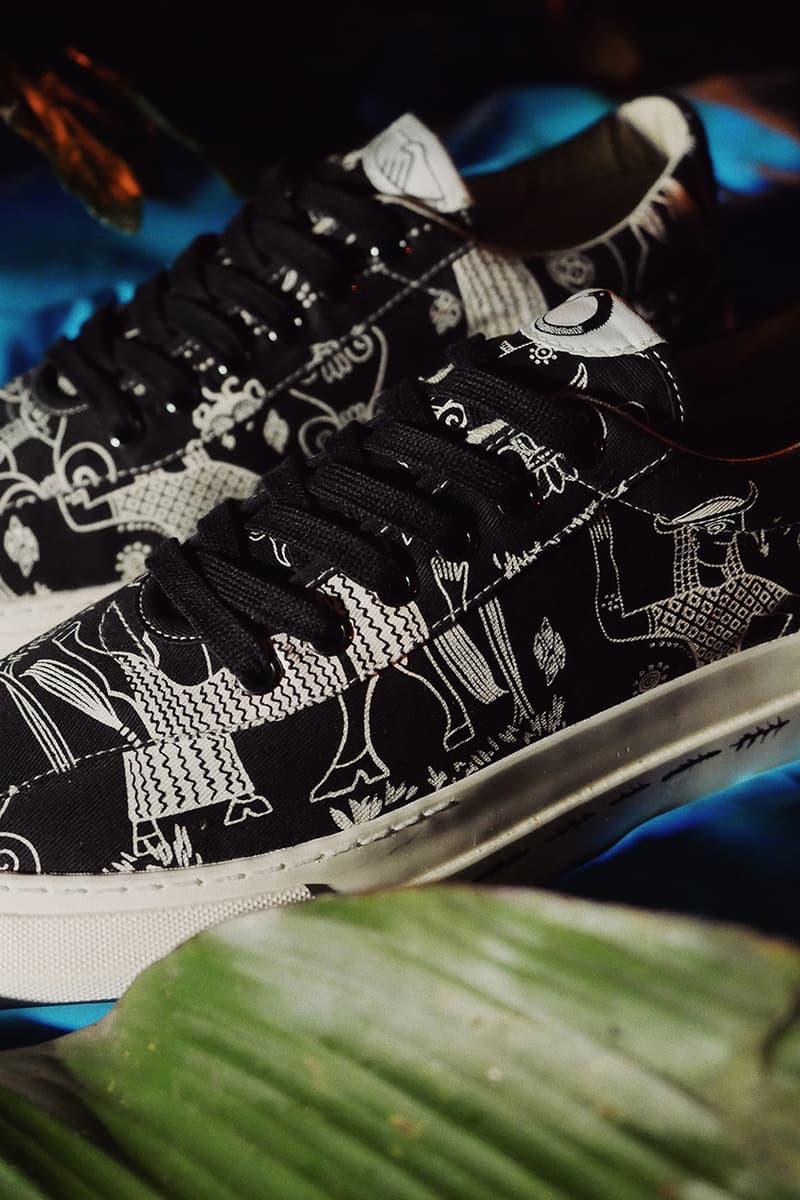 7 of 10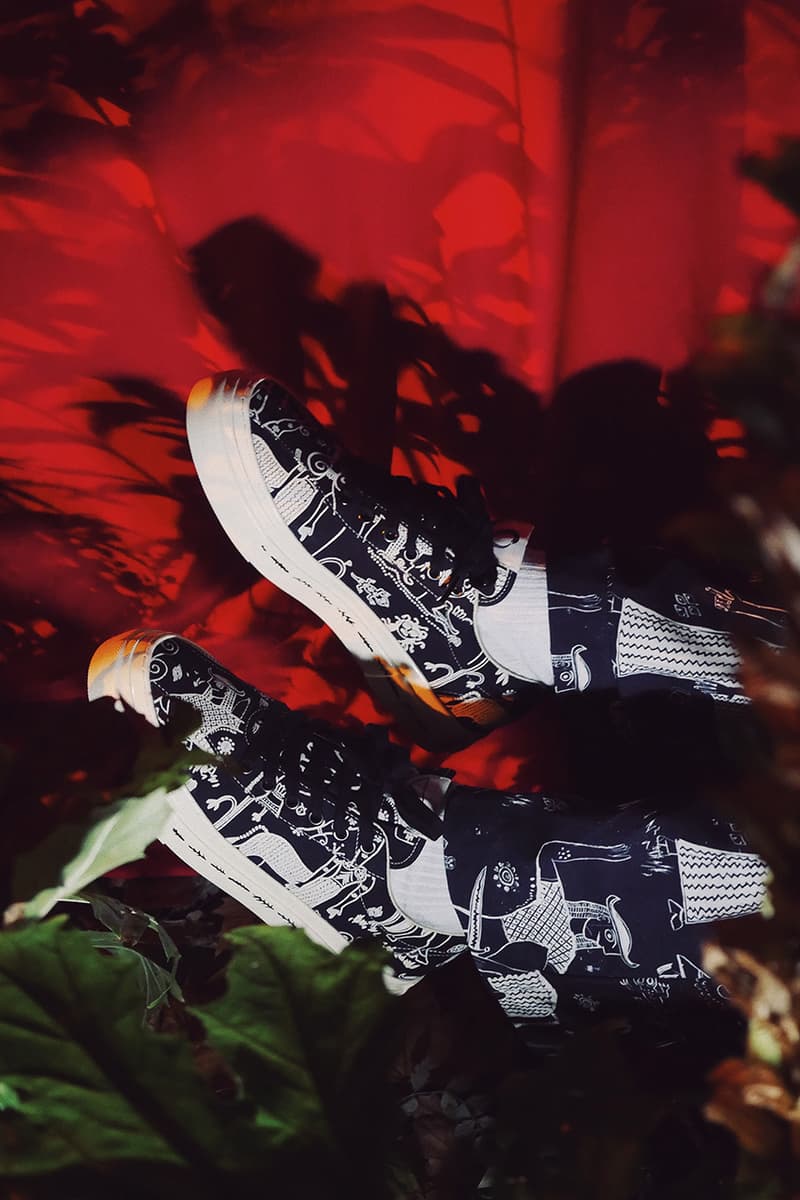 8 of 10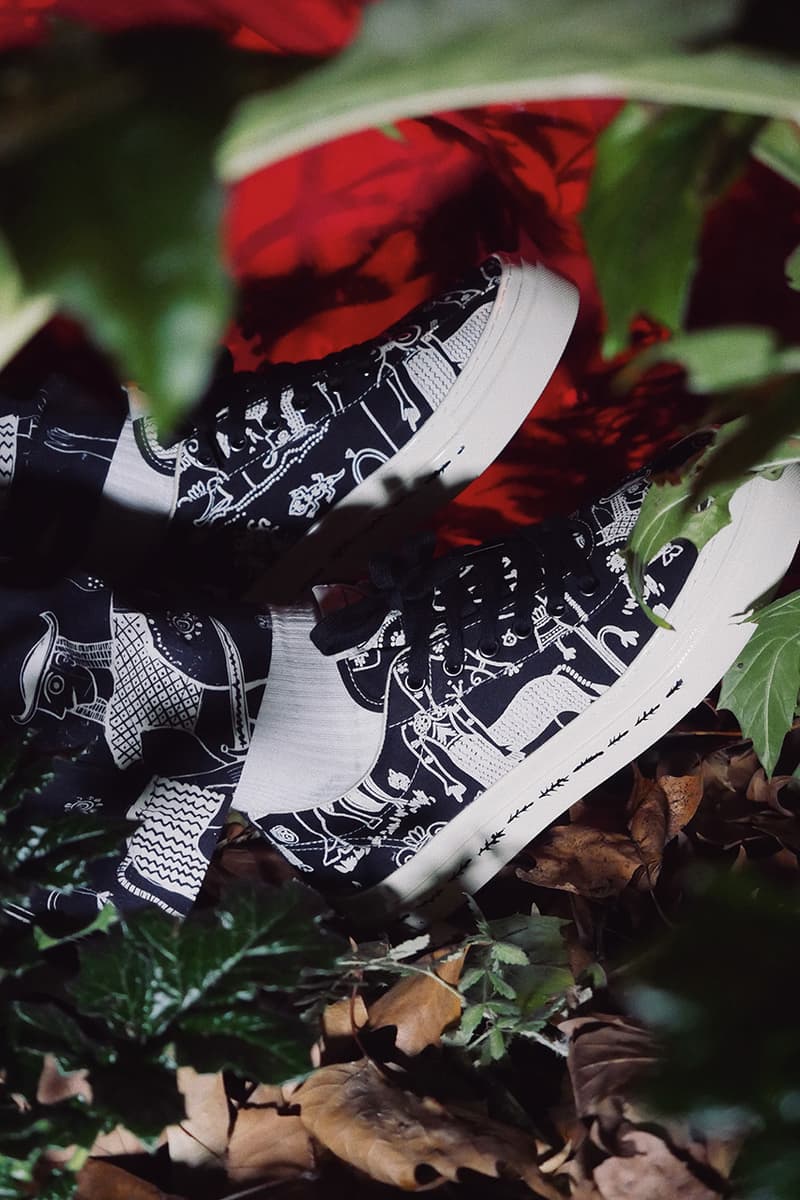 9 of 10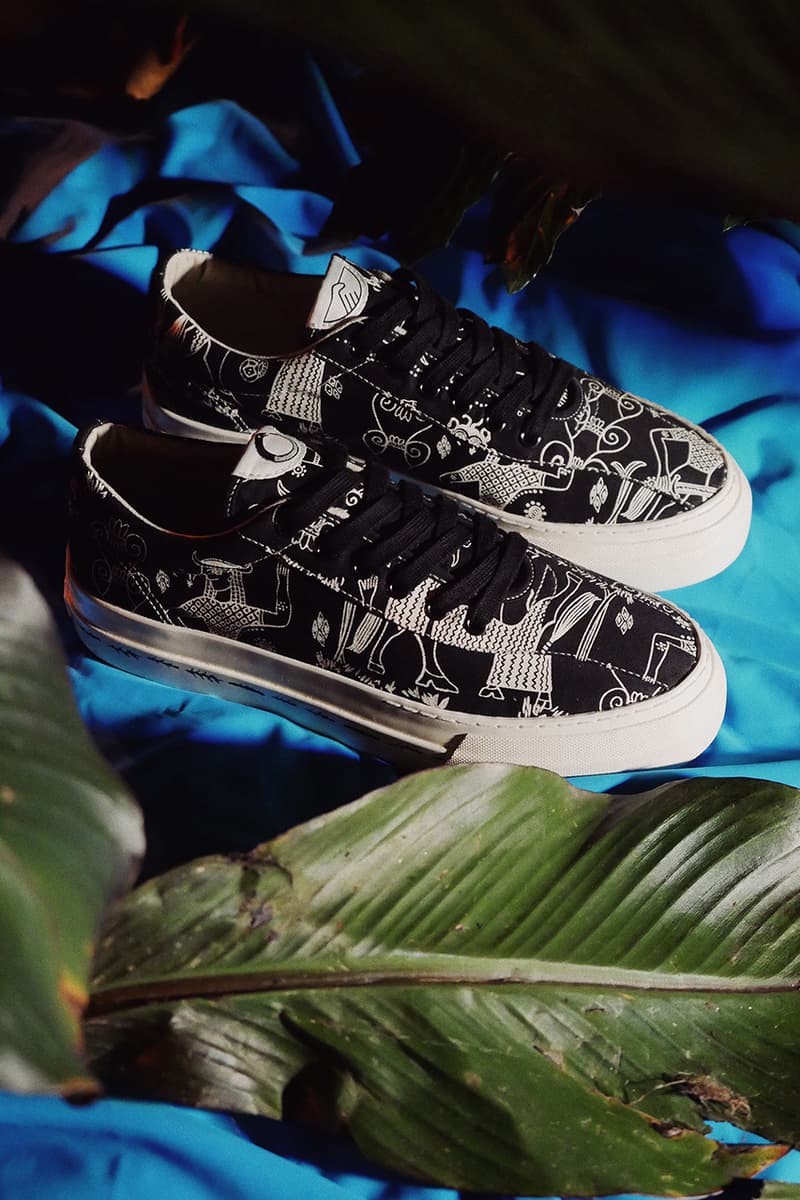 10 of 10
London-based footwear label Stepney Workers Club has partnered with Endless Joy for two special-edition takes on the Dellow silhouette. The two colorways feature Endless Joy artworks, which cover the sneaker's cotton drill canvas uppers and present two very different designs.
The first sneaker in the pack is dubbed "Cracked Earth," with an abstract painting in pastel hues. The sneaker's design is inspired by cracked desert earth, with figures and faces appearing inside the boundaries, giving the sneaker a stained glass aesthetic.
The second sneaker comes in a much darker colorway, with a Greek mythology-inspired pattern covering the "Gorgon." This sneaker is black with off-white detailing, depicting the Gorgons with their snakes for hair. The imagery also shows other motifs associated with the myth, with Pegasus sitting alongside the three Gorgon sisters, Stheno, Eurydale and Medusa.
Speaking about the collaboration, Stepney Workers Club Roger Pereira co-founder explained the artworks used in the pack, "It almost elt like they chose themselves. When we started laying down the roots of this project we were all aligned with how it would look and what artworks would work best. The "Cracked Earth" artwork has an instant impact, beautiful color and is loaded with details. The "Gorgon" artwork gives a contrasting feel and is more raw with its minimal two-tone woodcut vibe. The two shoes seem to fit together in the classic "ying and yang" way, where opposites balance out perfectly."
Take a look at the two collaborative sneakers above. The Endless Joy x Stepney Workers Club pack is due to arrive at the Stepney Workers Club web store and select stockists from November 5.