Under Armour Reports Flat Revenue Compared to Last Year in Q3
The $1.4 billion USD figure was achieved through considerable improvements in North America.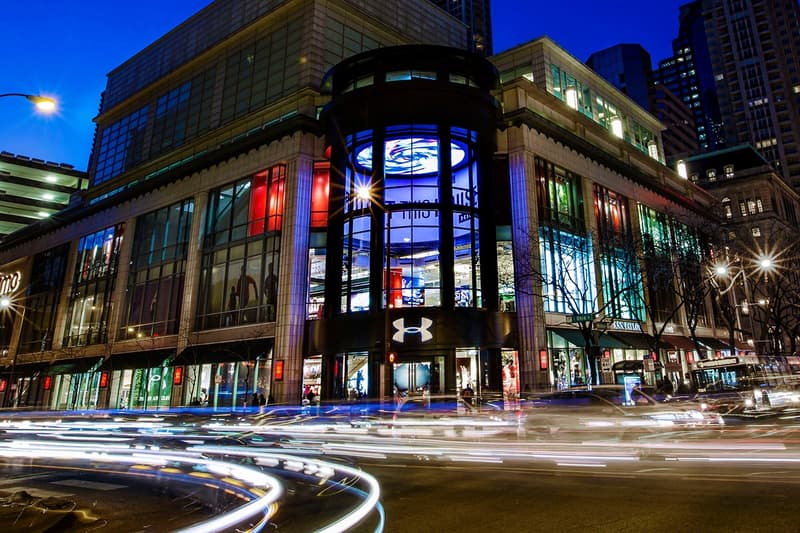 After suffering a $182 million USD drop in revenue in Q2 and announcing a global restructuring in September, Under Armour has reported its revenue in the third quarter is flat at $1.4 billion USD compared to last year. This performance was aided by direct-to-consumer revenue driven by e-commerce sales (up by 17 percent to $540 million USD) as well as strong growth in footwear revenue (up by 19 percent to $299 million USD) and accessories revenue (up by 23 percent to $145 million USD).
"Our third-quarter results reflect considerably better than expected performance due to higher demand and our strong execution, especially in North America," Under Armour President and CEO Patrik Frisk said in a statement. "We believe that the critical mass of our transformational challenges is behind us, and we remain sharply focused on operational improvements and financial discipline to accelerate strategies to create sustainable, long-term growth for the Under Armour brand and our shareholders."
Other notable developments this quarter include a gross margin decrease of 40 basis points to 47.9 percent as compared to last year due to COVID-19-related impacts, and Under Armour's restructuring and impairment charges come in at $74 million — $70 million of which due to the restructuring and its consequences.
The ongoing uncertainty surrounding the pandemic has led Under Armour to forecast continuing material impacts on its business for the remainder of this year and into 2021. For its full-year 2020 outlook, company predicts a high-teen percentage decline in revenue and a 20 to 40 basis point rise in gross margin, both compared to 2019. Operating loss is expected to hit between $800 million and $860 million USD. However, it's important to note that these forecasted figures assume the majority of Under Armour outposts and other retail vendors will continue to operate under similar guidelines and capacity requirements for the remainder of 2020.
The financial states of other sportswear brands seem to be slowly, and precariously, improving. Puma also reported a strong Q3, with sales and profitability on the rebound.