New Georgia Project & All Voting Is Local to Host 12-Hour "Twitch The Vote" Livestream
Musical performances, panels, art and live play to get gamers to the polls.
The New Georgia Project and All Voting Is Local — two institutions with a shared mission to amplify the importance of voting — have teamed up to host Twitch The Vote. Taking place on Election Day, the 12-hour livestream will encourage gaming enthusiasts to step away from the console and head to the polls in anticipation of the 2020 Presidential Election. The ambitious event will feature a stacked lineup of programming across music, gaming, art, panels and more.
Intersecting the worlds of gaming and voting, Twitch The Vote will be equal parts education and entertainment. New Georgia Project's CEO Nse Ufot will join the stream to share her knowledge on voting and emphasize the importance of each individual's participation in the election. "It's important to meet people where they are," says Ufot. "We have no doubt that the gaming community has the power to decide who gets elected to office."
View this post on Instagram
Rapper Curren$y, Dave East, DJ Mannie Fresh and other musicians will perform, as will the artist Brandon "Bmike" Odums who will create a large scale painting in real time. CNN Hero of the Year Lual Mayen — a Sudanese refugee who became a successful gaming CEO — will join Ufot for a panel alongside industry veteran Malik Forté. The event wouldn't be complete without livestreamed gaming elements. Gamers including Dayfri, Dimez, Lord Beezus, Esam, Cosmos, Dubby, Jokeee and Puslie PHd will compete against each other in titles such as Madden, NBA2K21, Among Us, Fortnite and Super Mario Smash Brothers. Other celebrities and influencers will make appearances throughout the 12-hour event.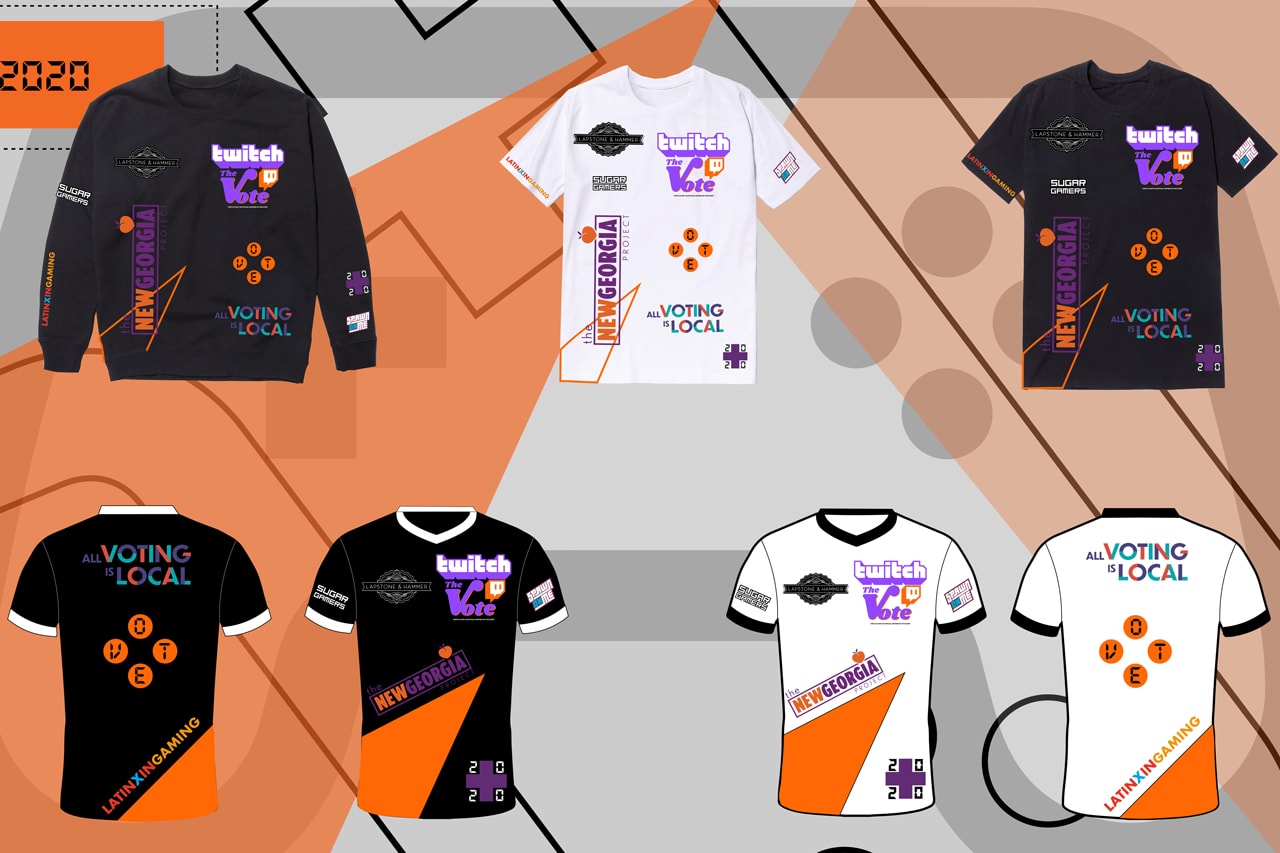 To round out the experience, New Georgia Project is dropping a limited-edition capsule collection with sportswear brand Lapstone & Hammer's Brian Nadav, which will be available exclusively on Twitchthevote.org. Proceeds will benefit the work of New Georgia Project.
Twitch The Vote will take place on Tuesday, November 3, from at 10 a.m. EST to 10 p.m. EST. The event will be hosted on New Georgia Project's Twitch page For more information, head to Twitch The Vote's website.