Emporio Armani Introduces Transparent and Traceable R-EA Collection
"I'm Saying Yes to Recycling."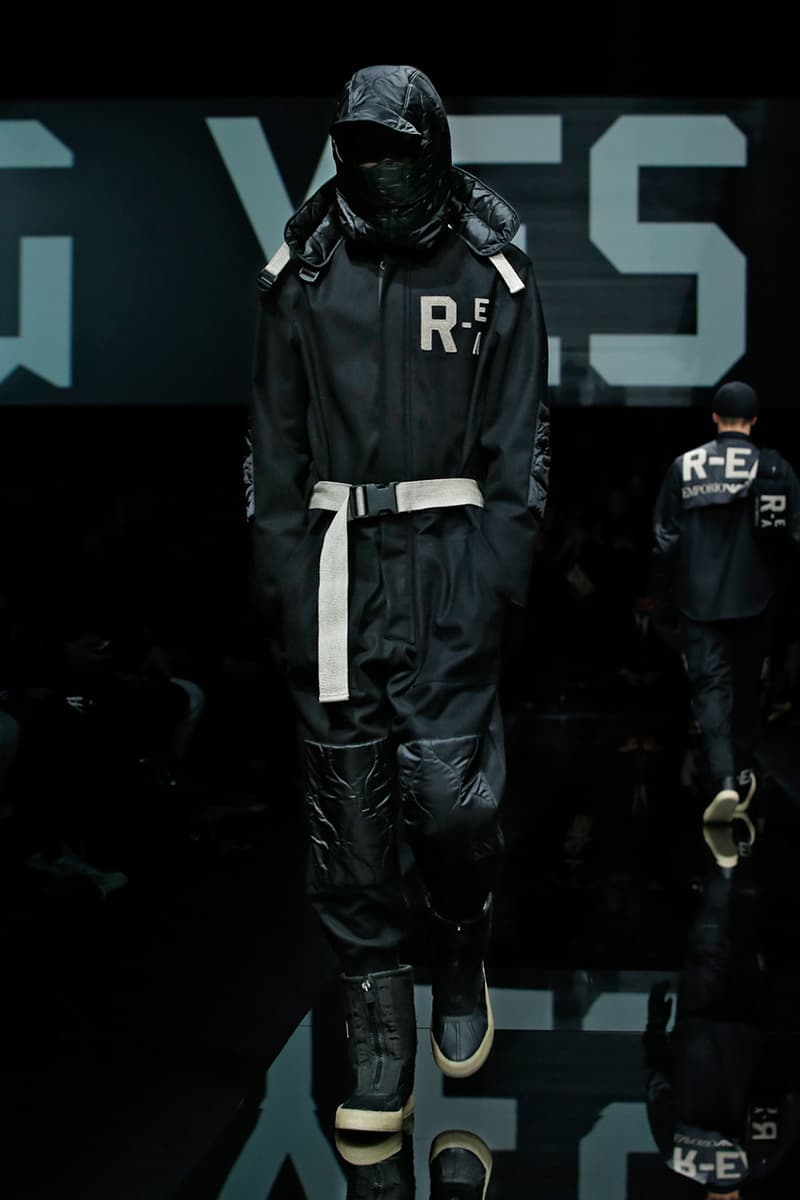 1 of 28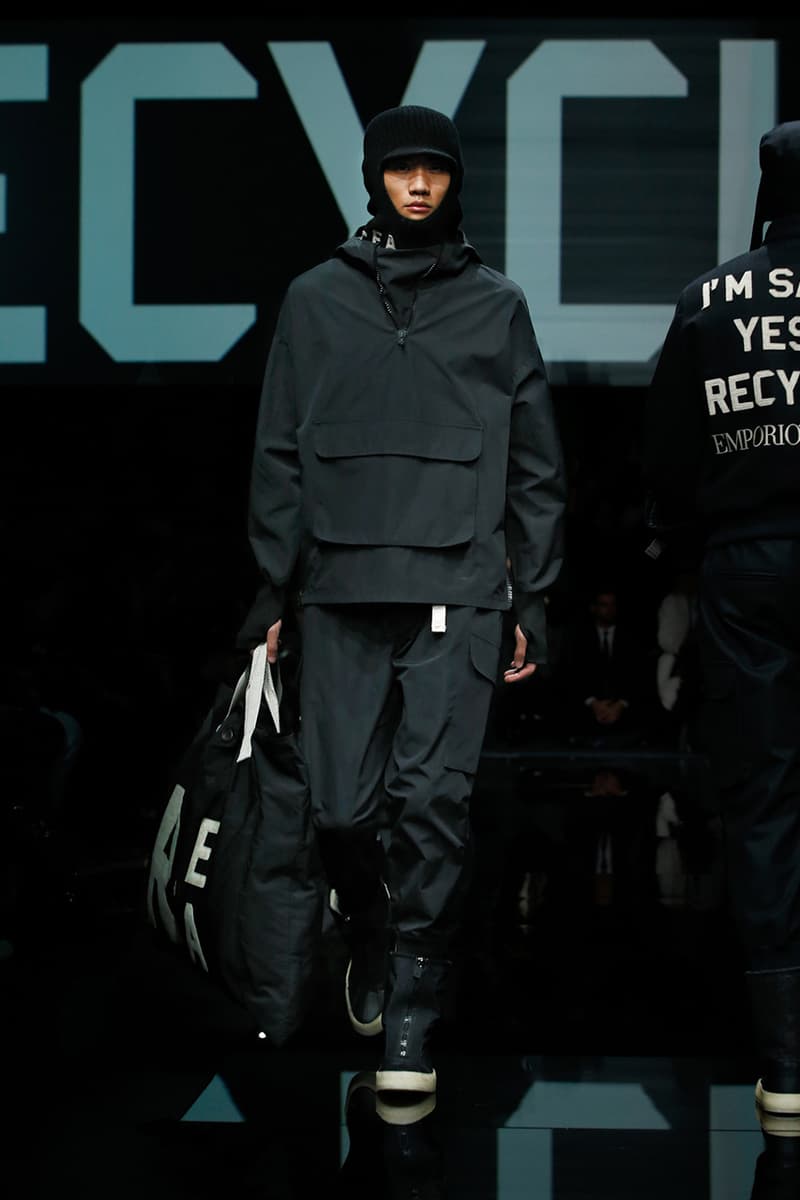 2 of 28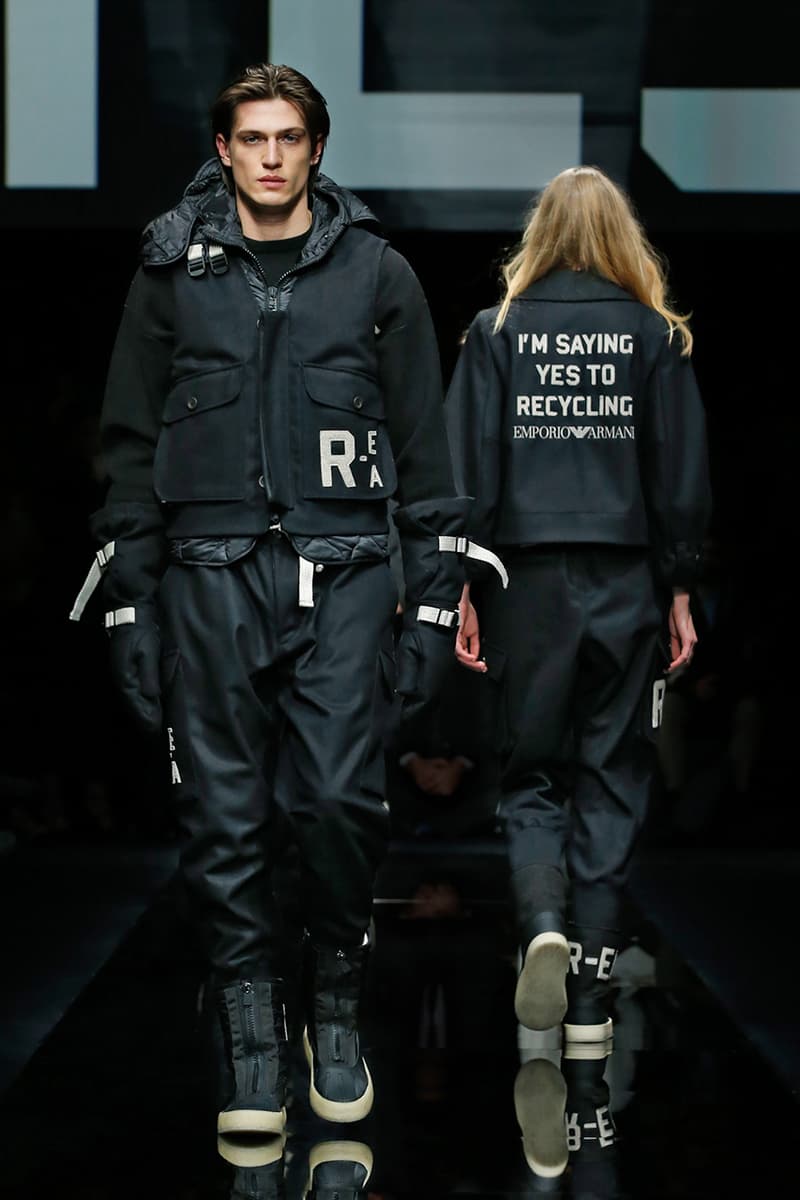 3 of 28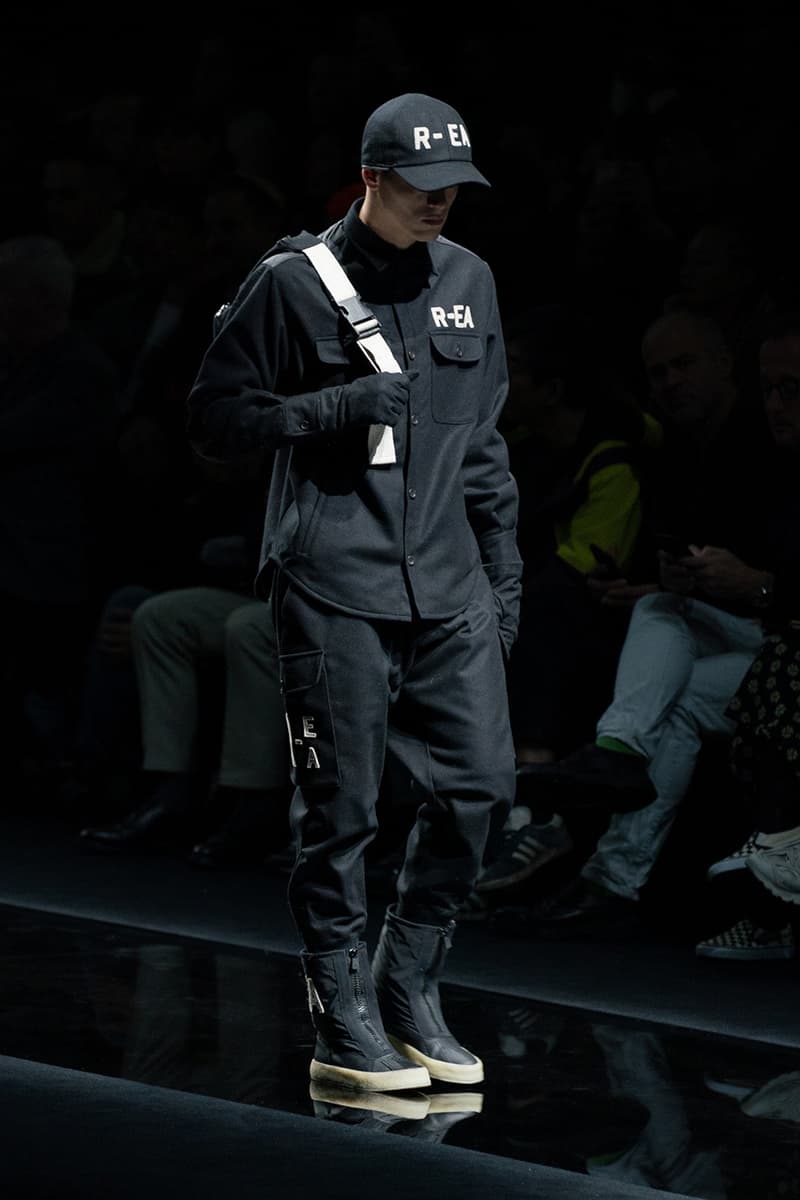 4 of 28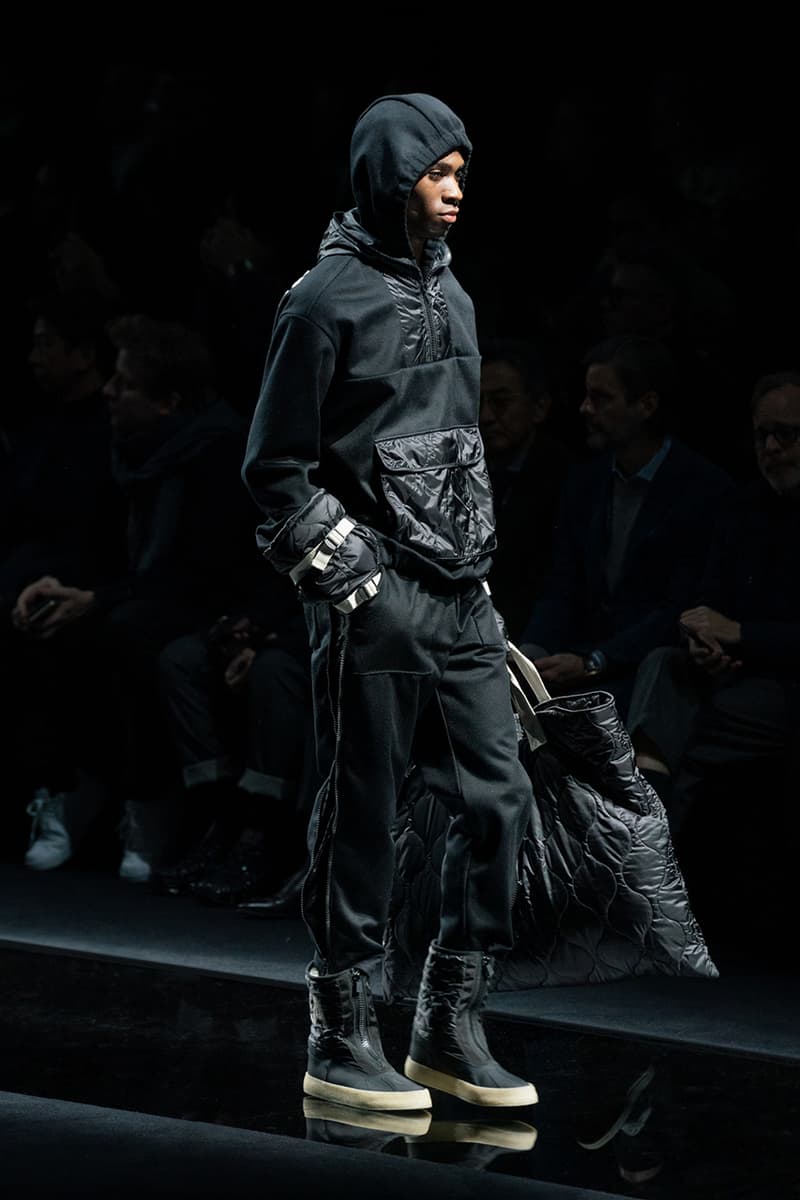 5 of 28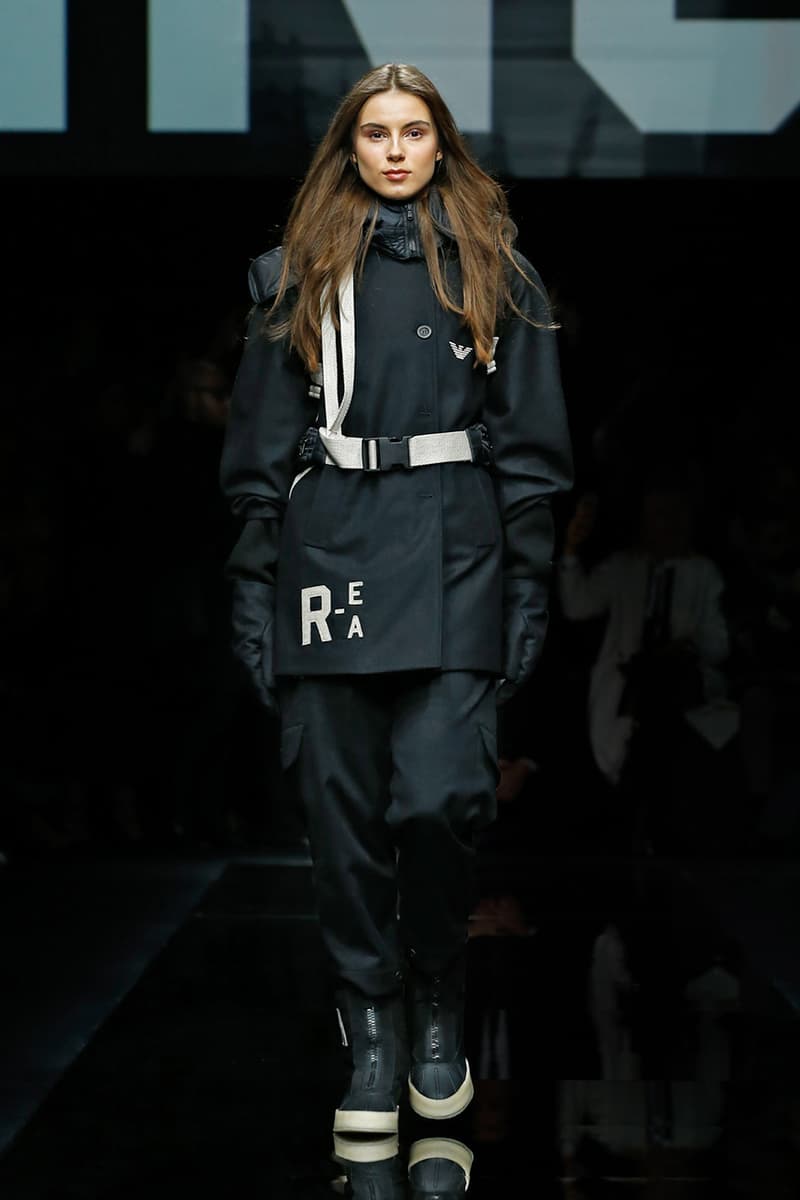 6 of 28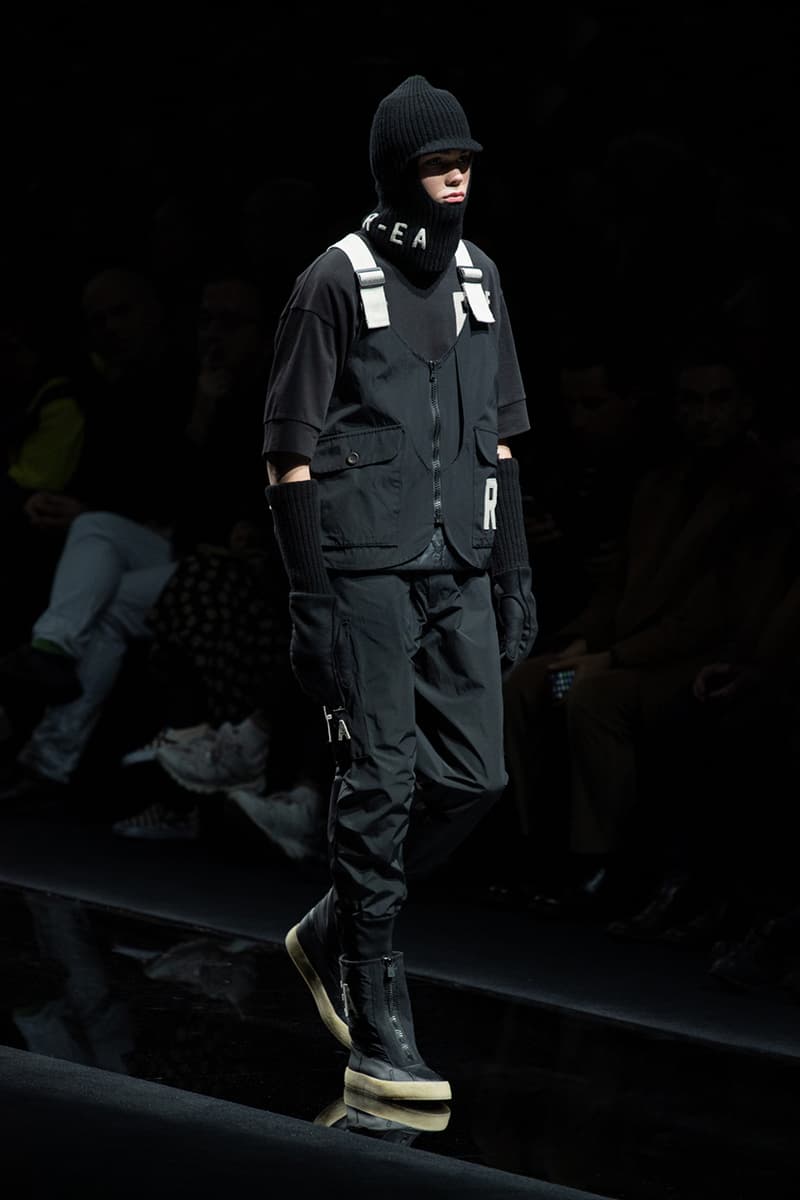 7 of 28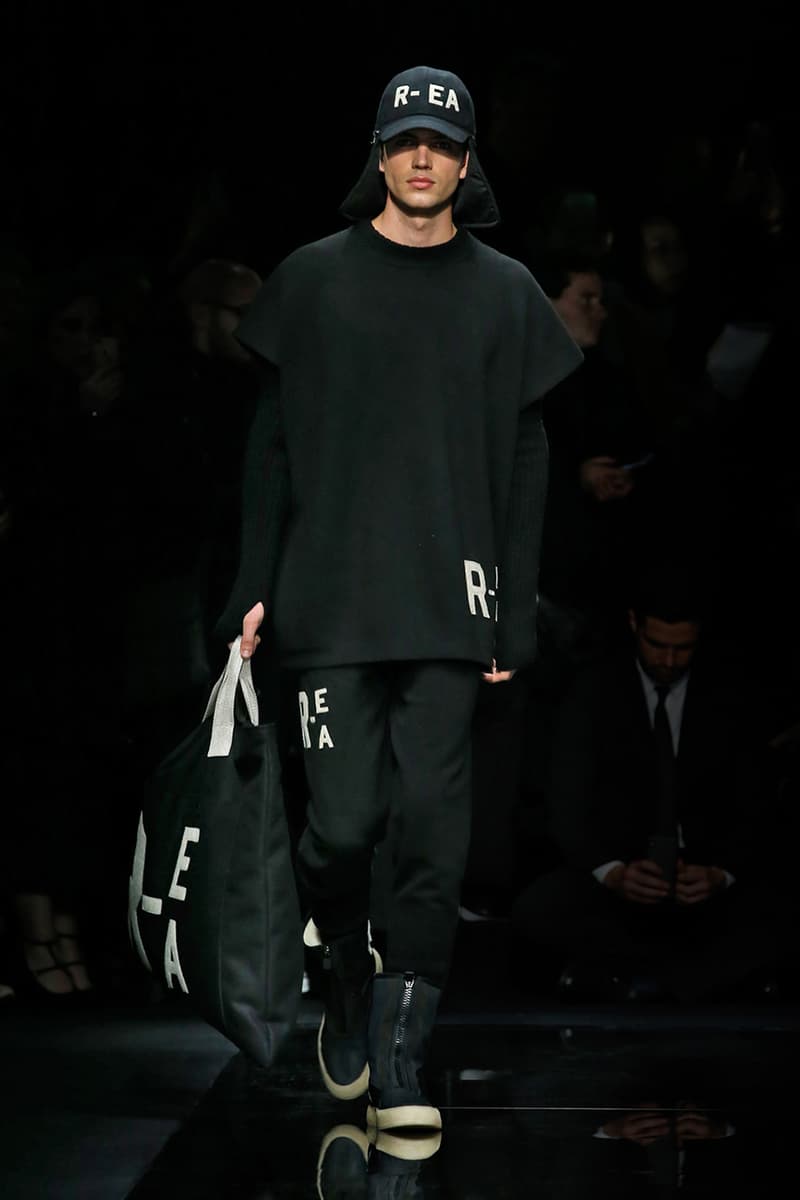 8 of 28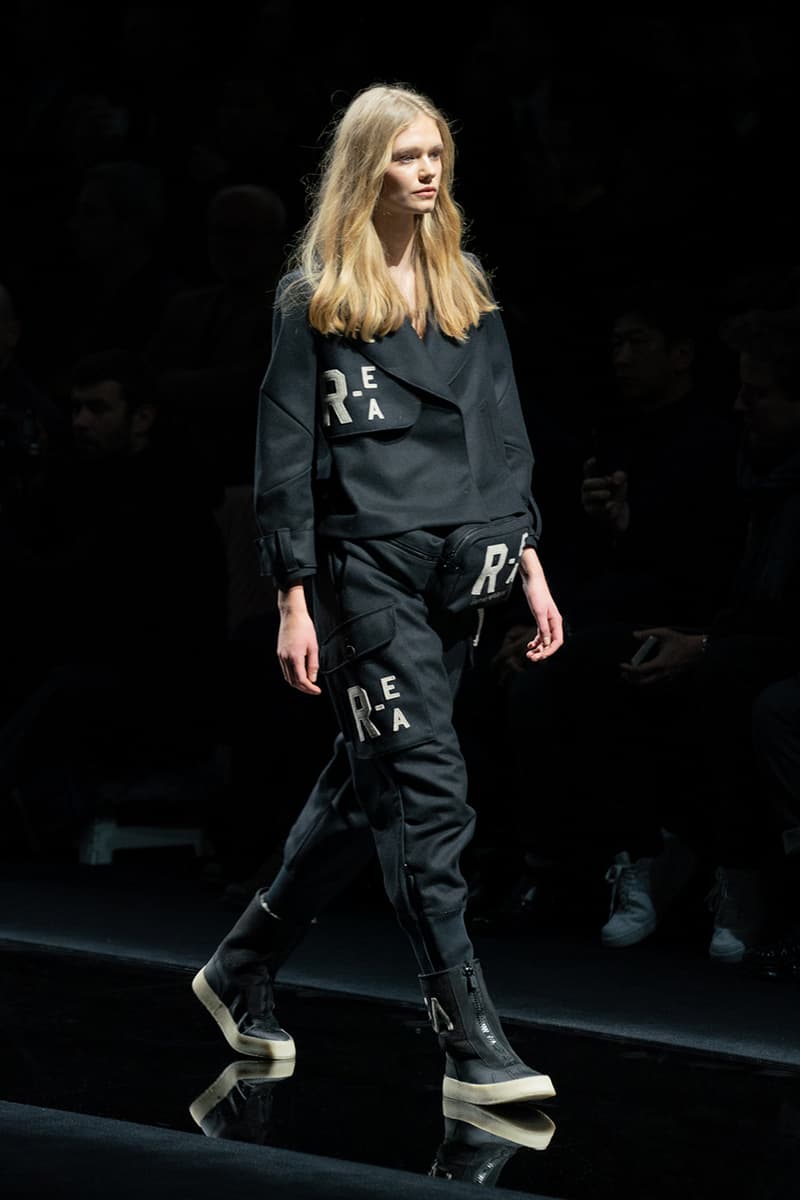 9 of 28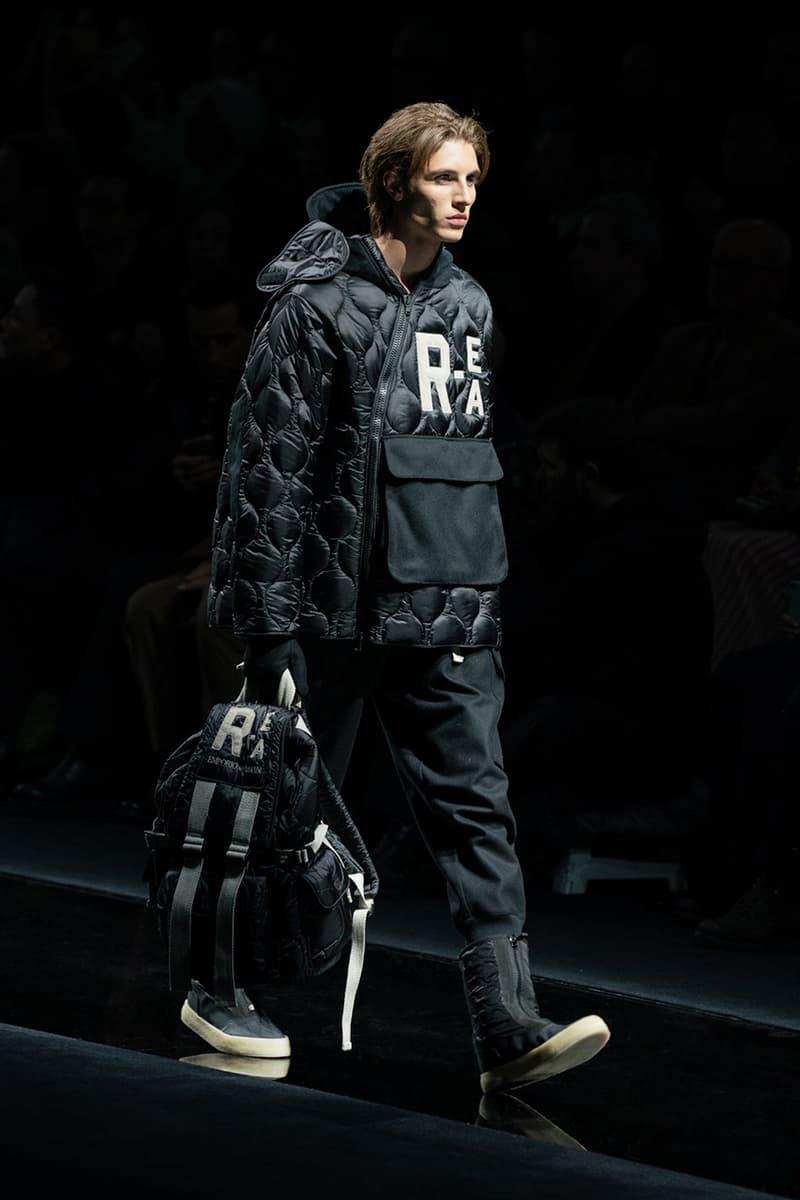 10 of 28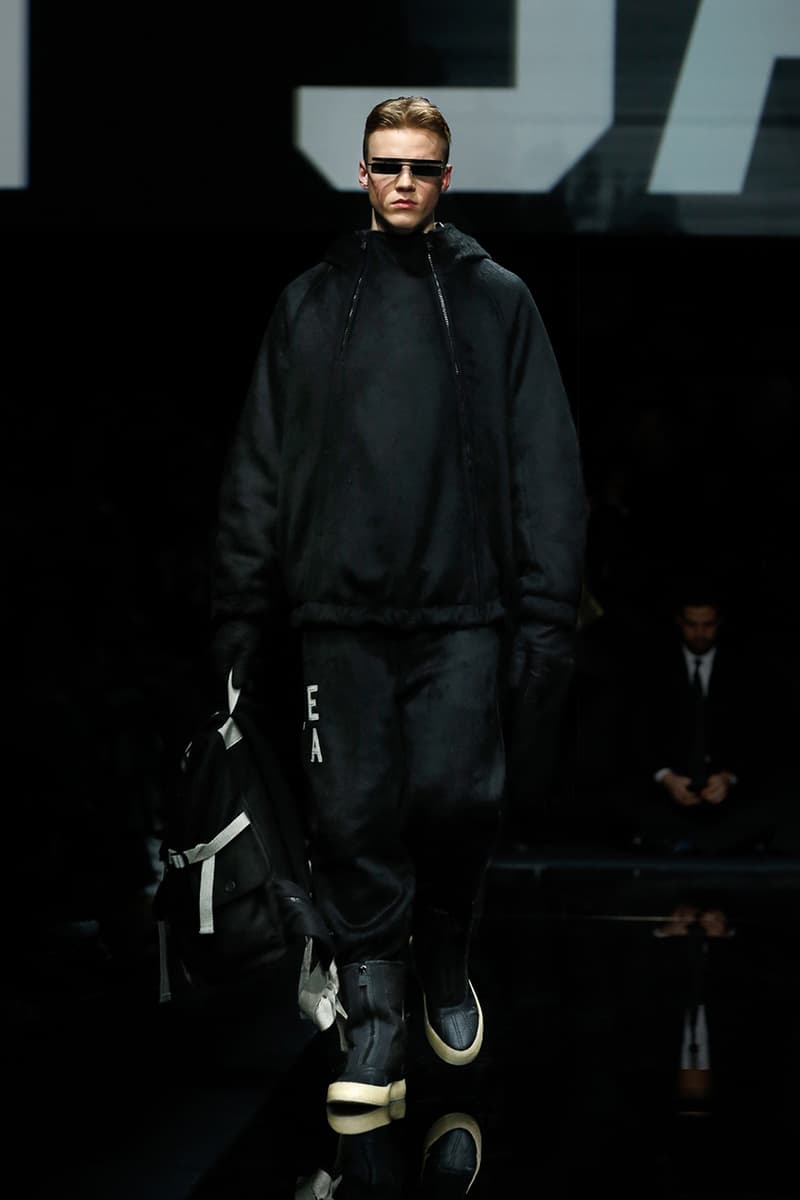 11 of 28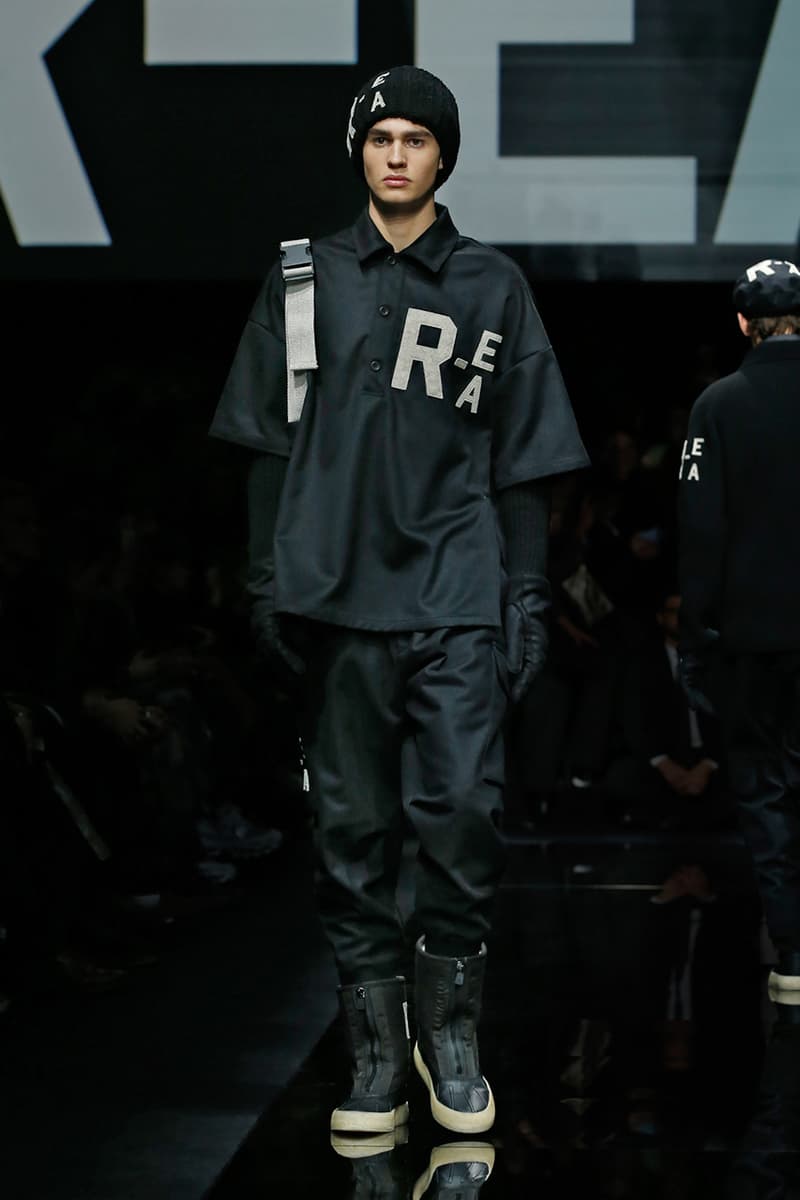 12 of 28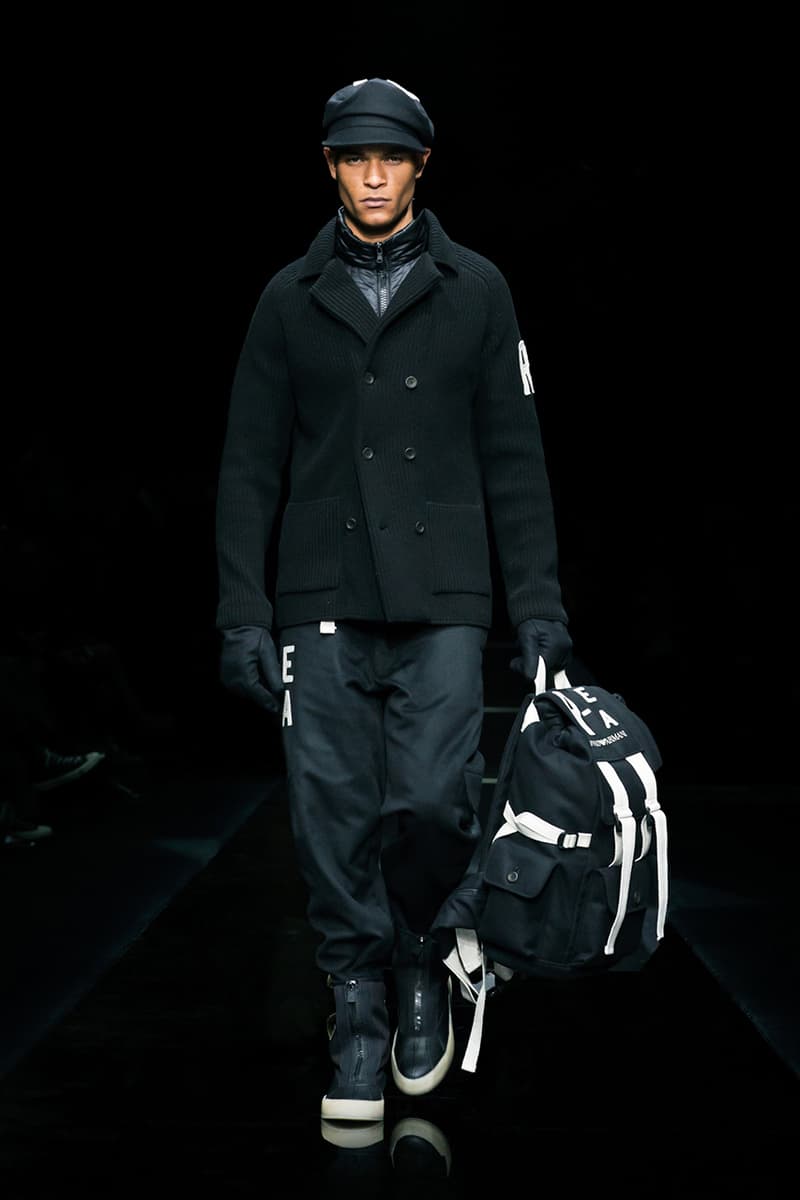 13 of 28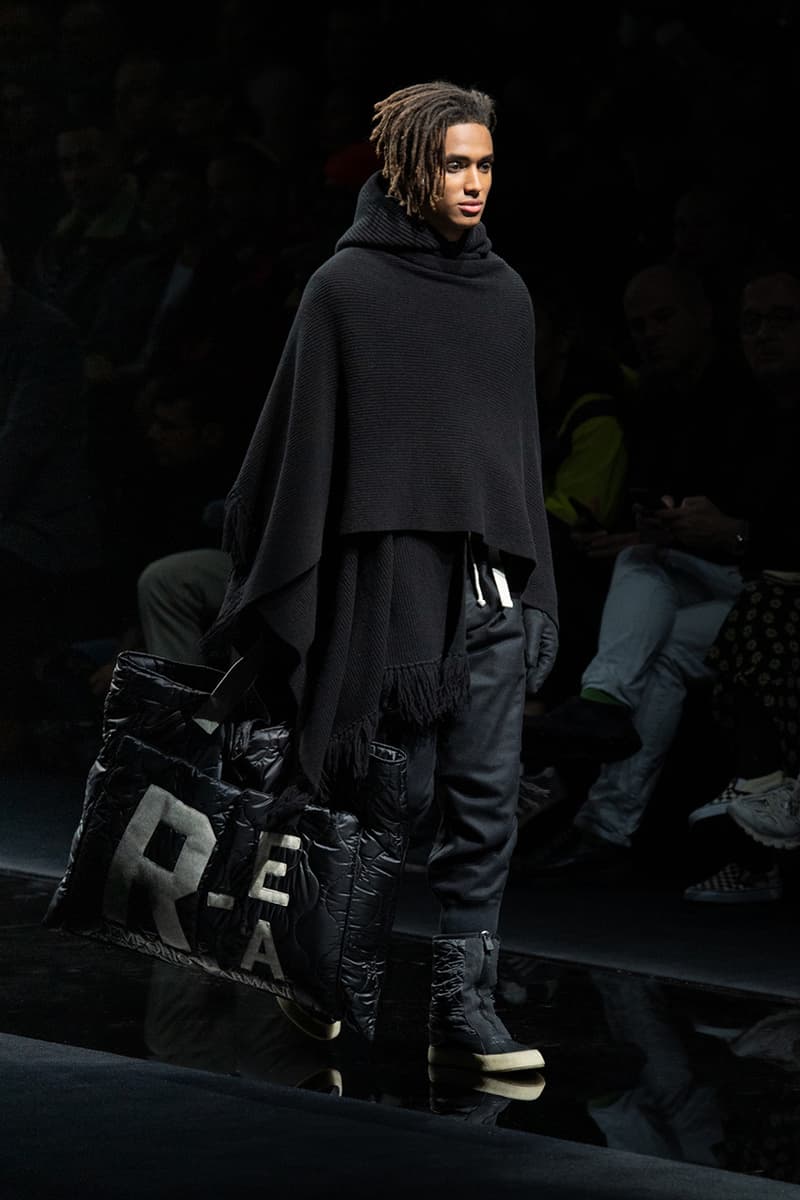 14 of 28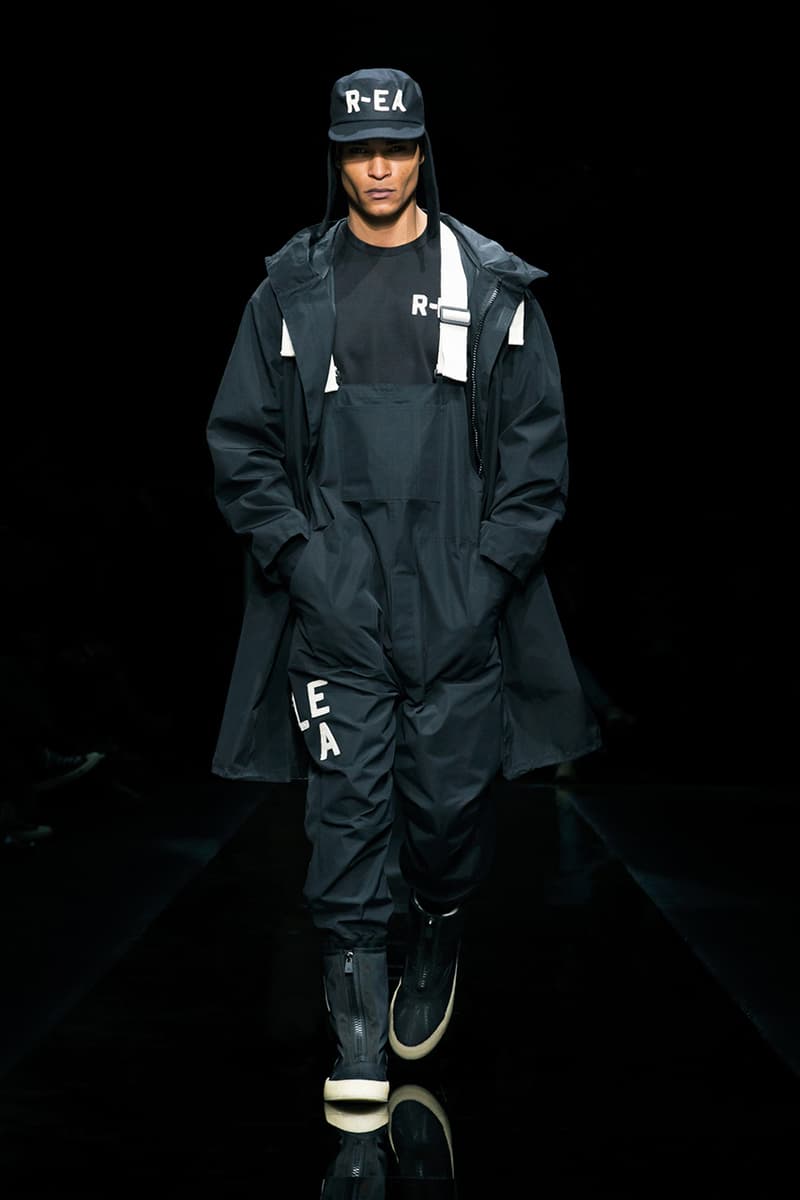 15 of 28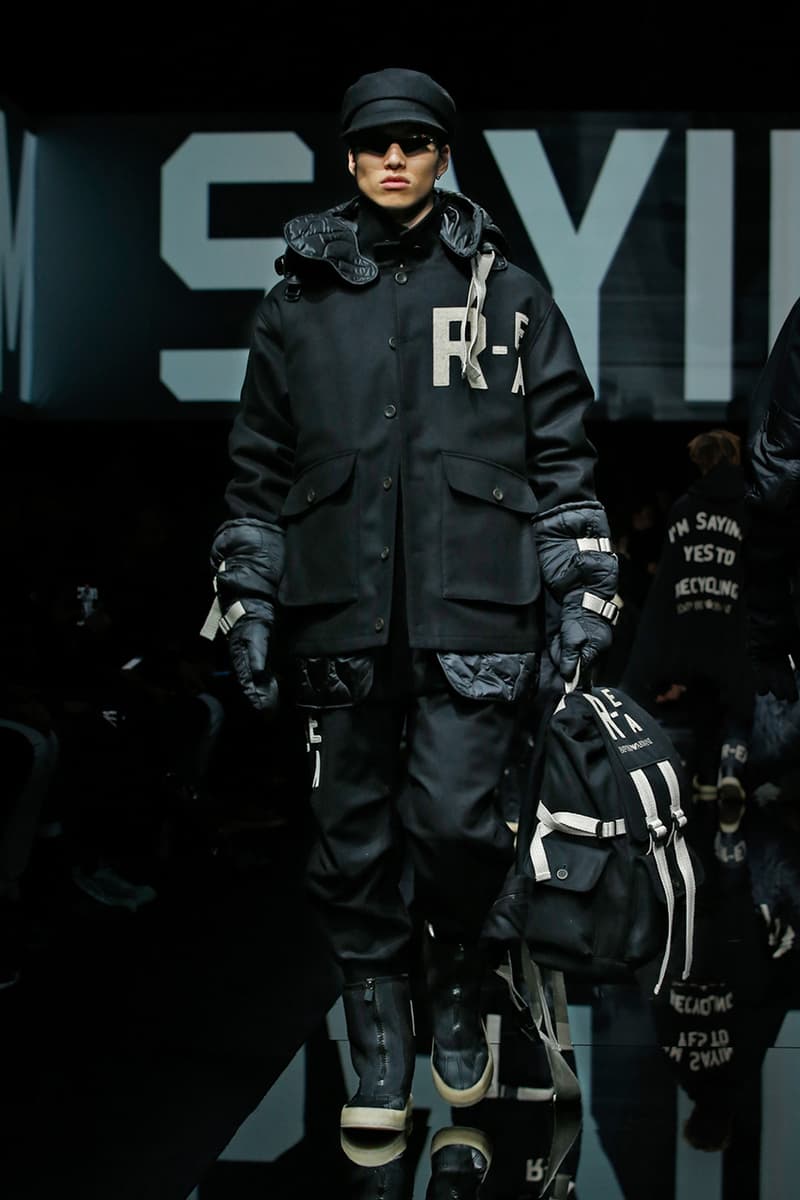 16 of 28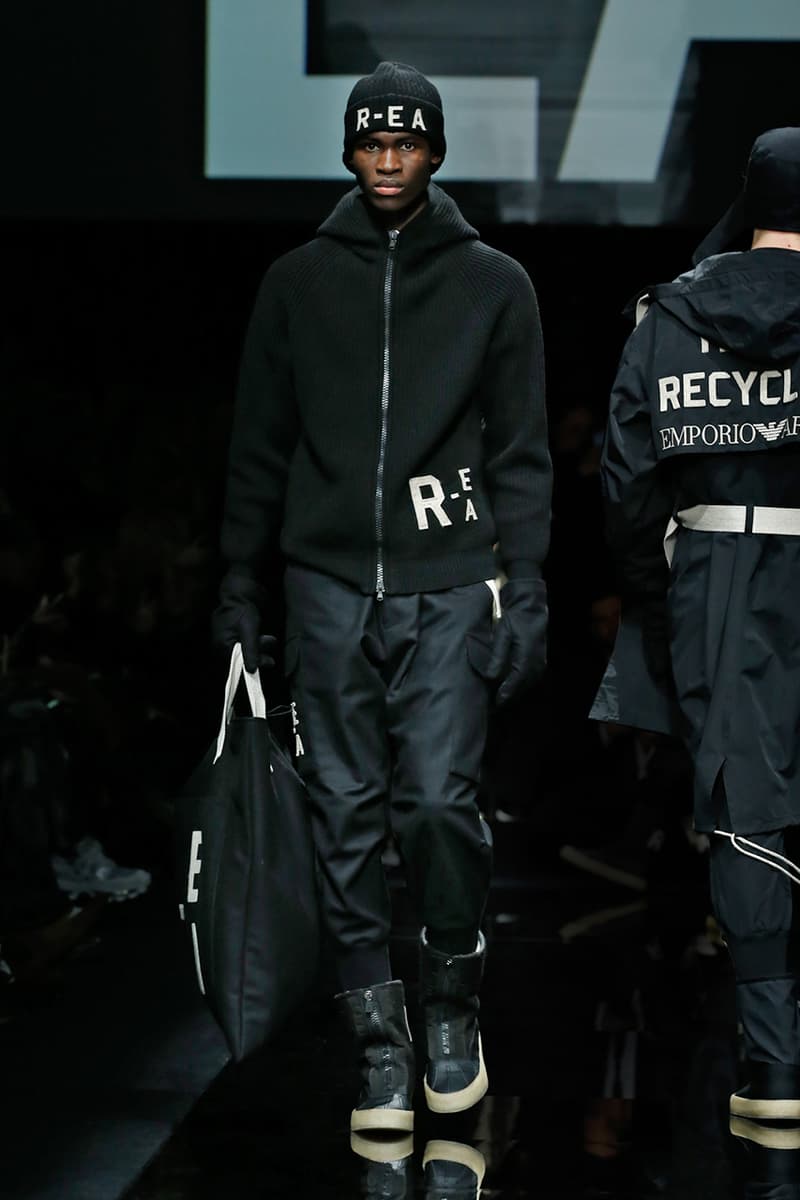 17 of 28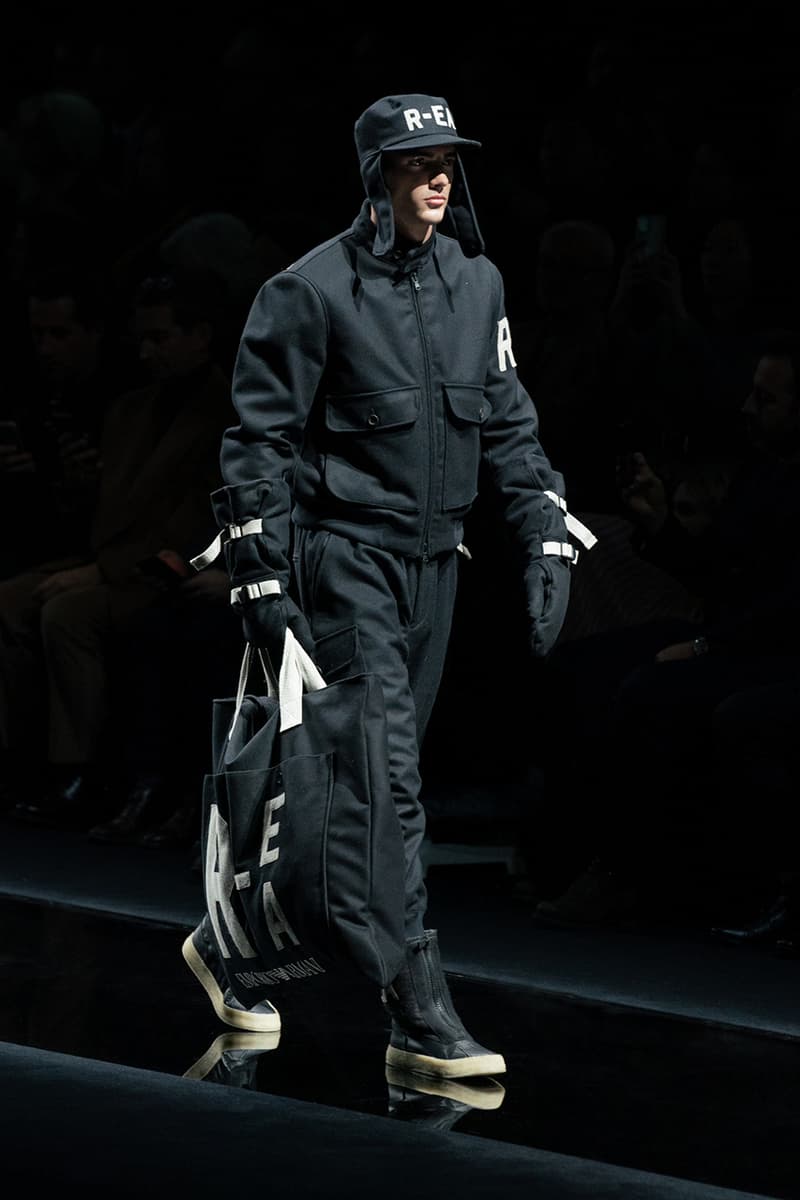 18 of 28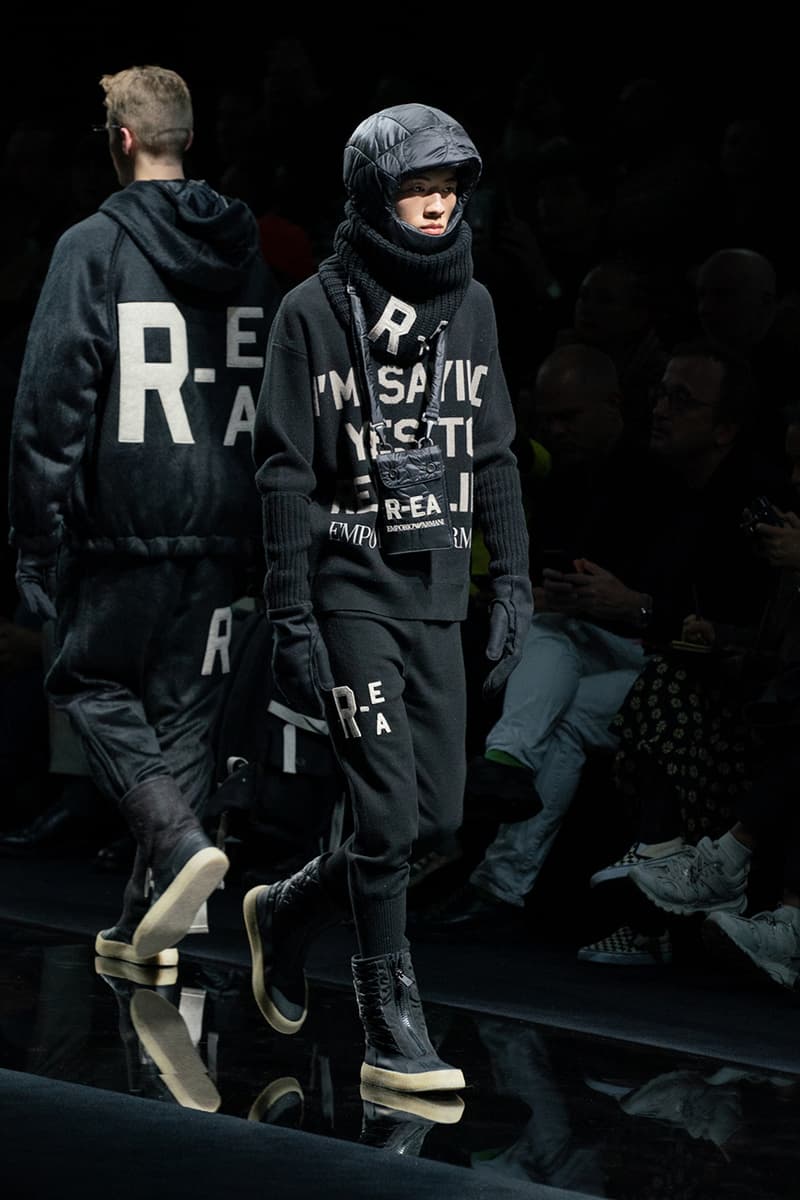 19 of 28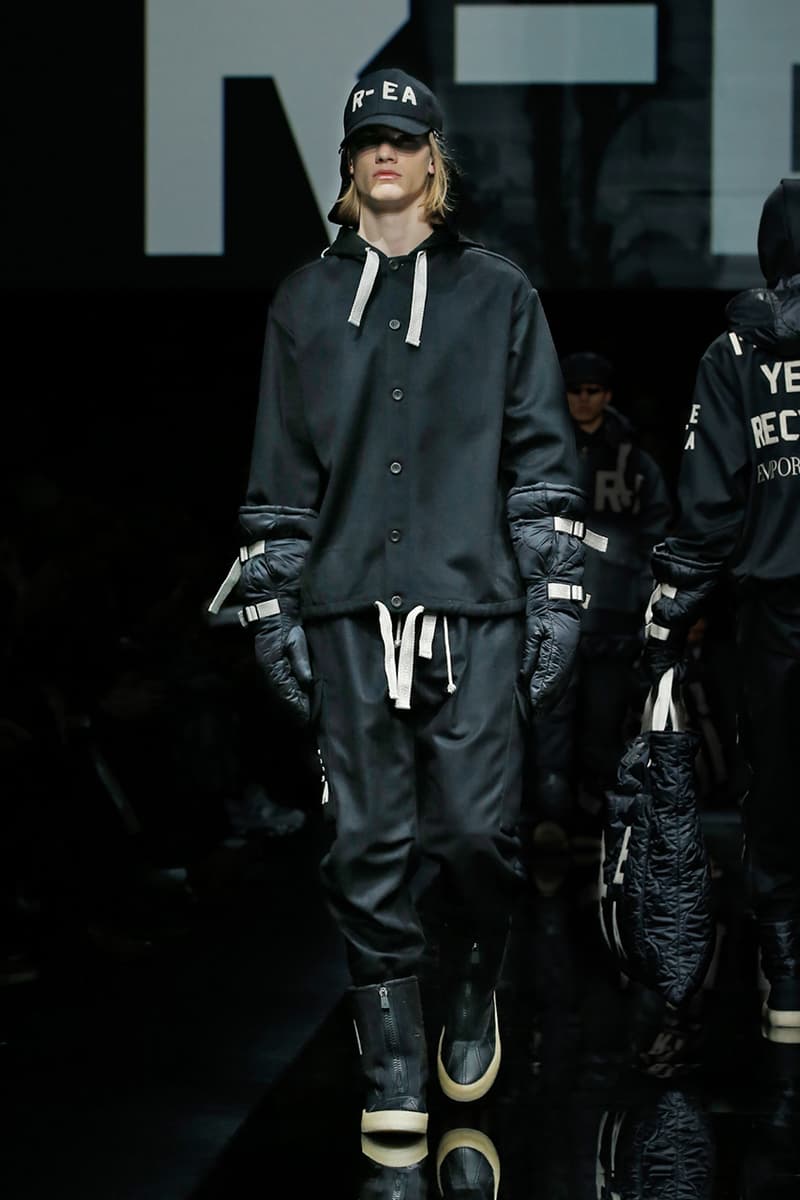 20 of 28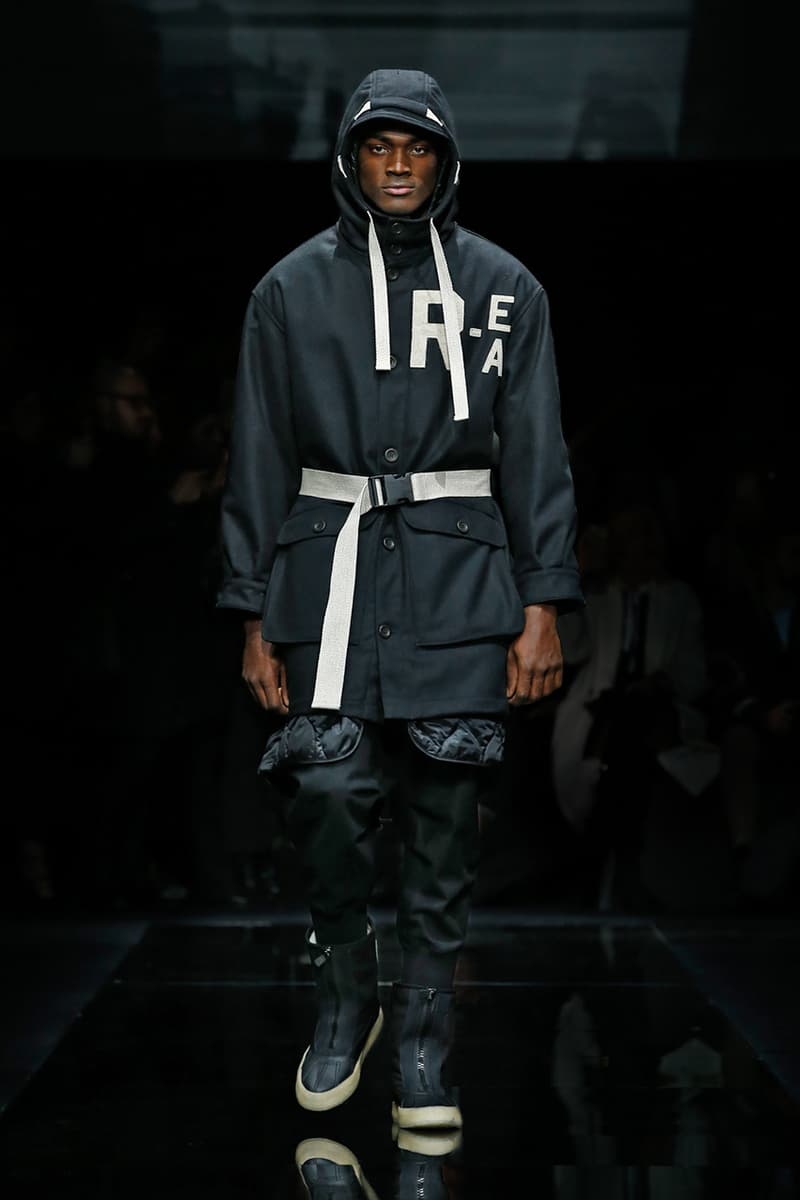 21 of 28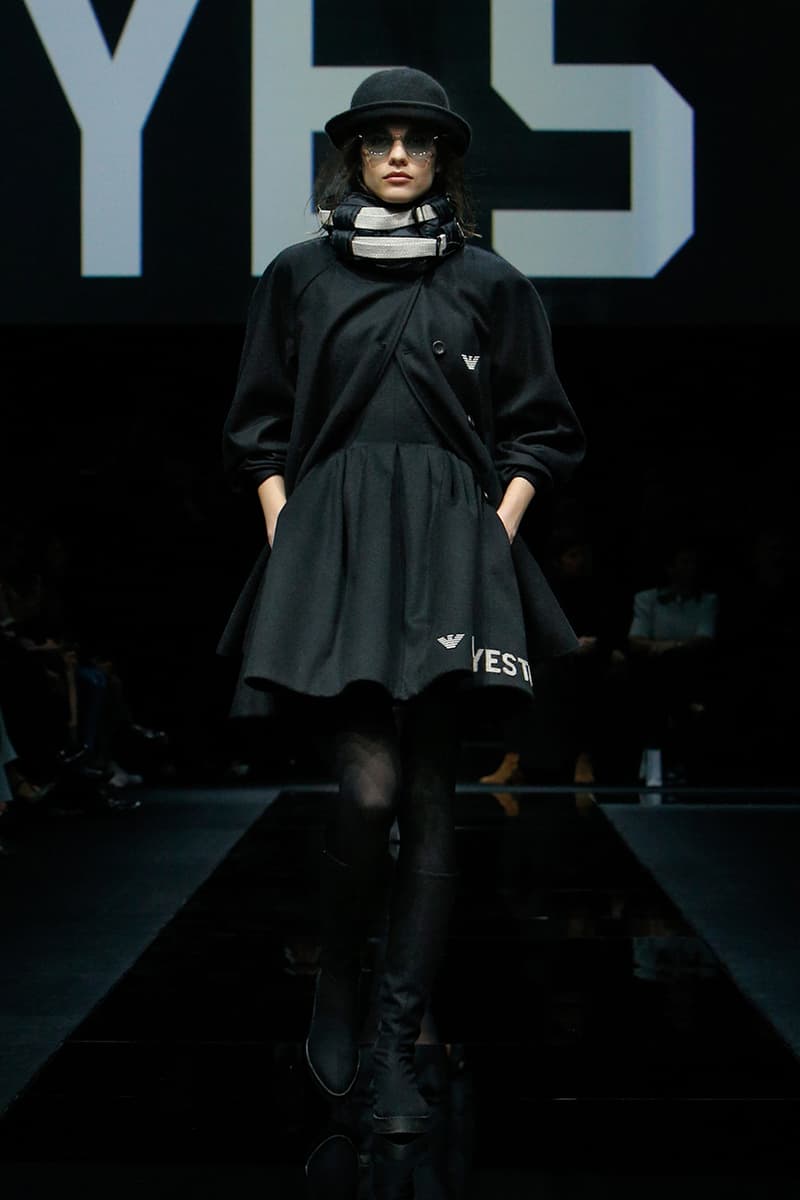 22 of 28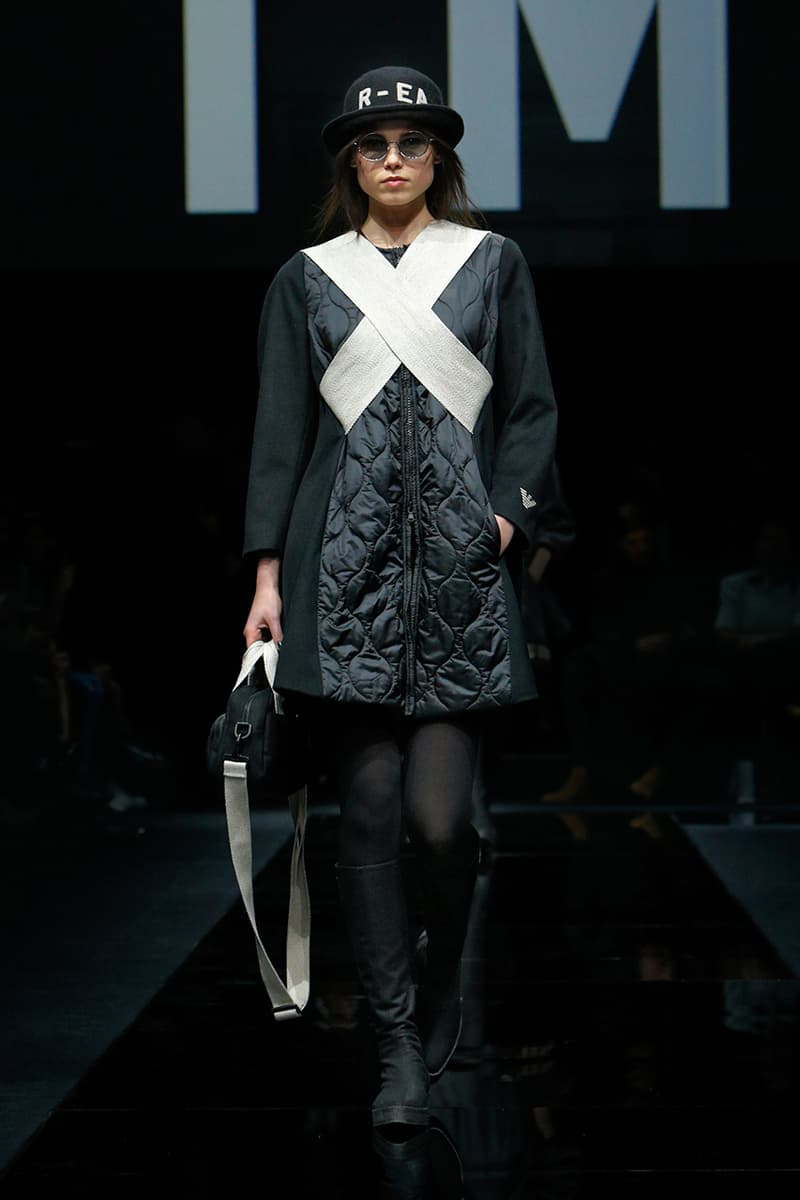 23 of 28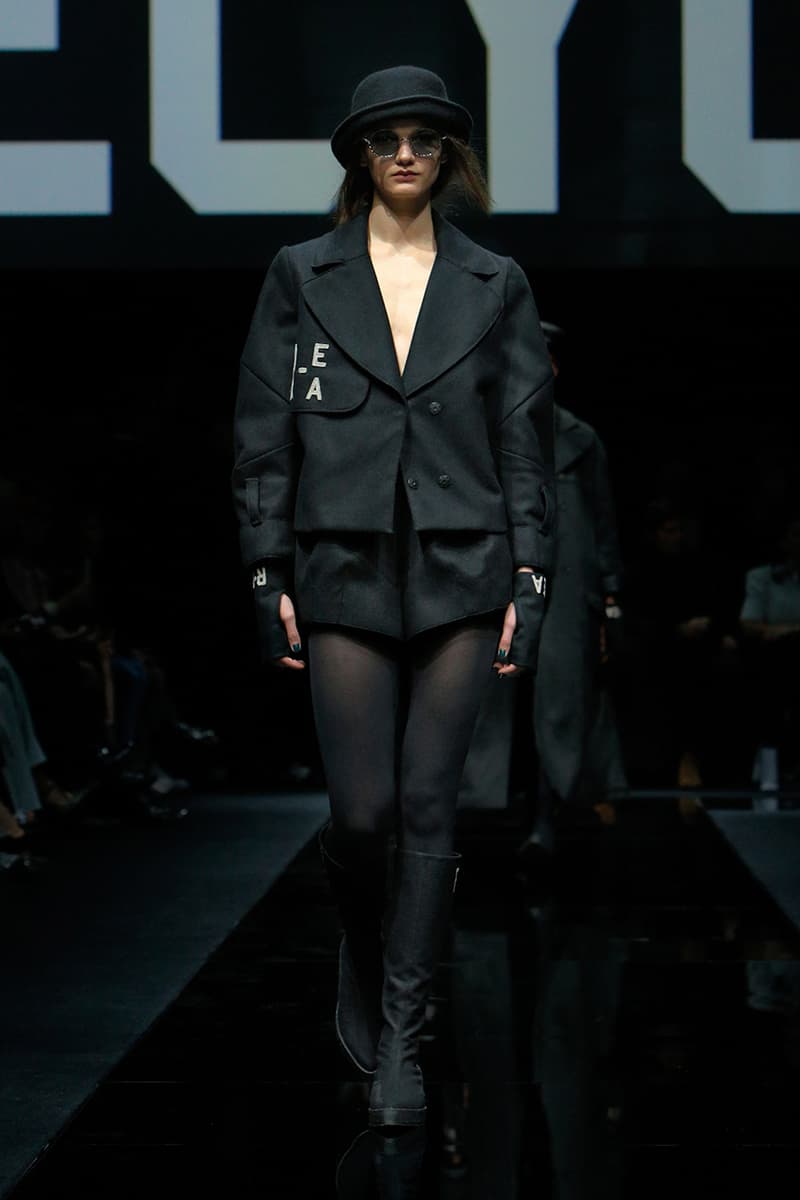 24 of 28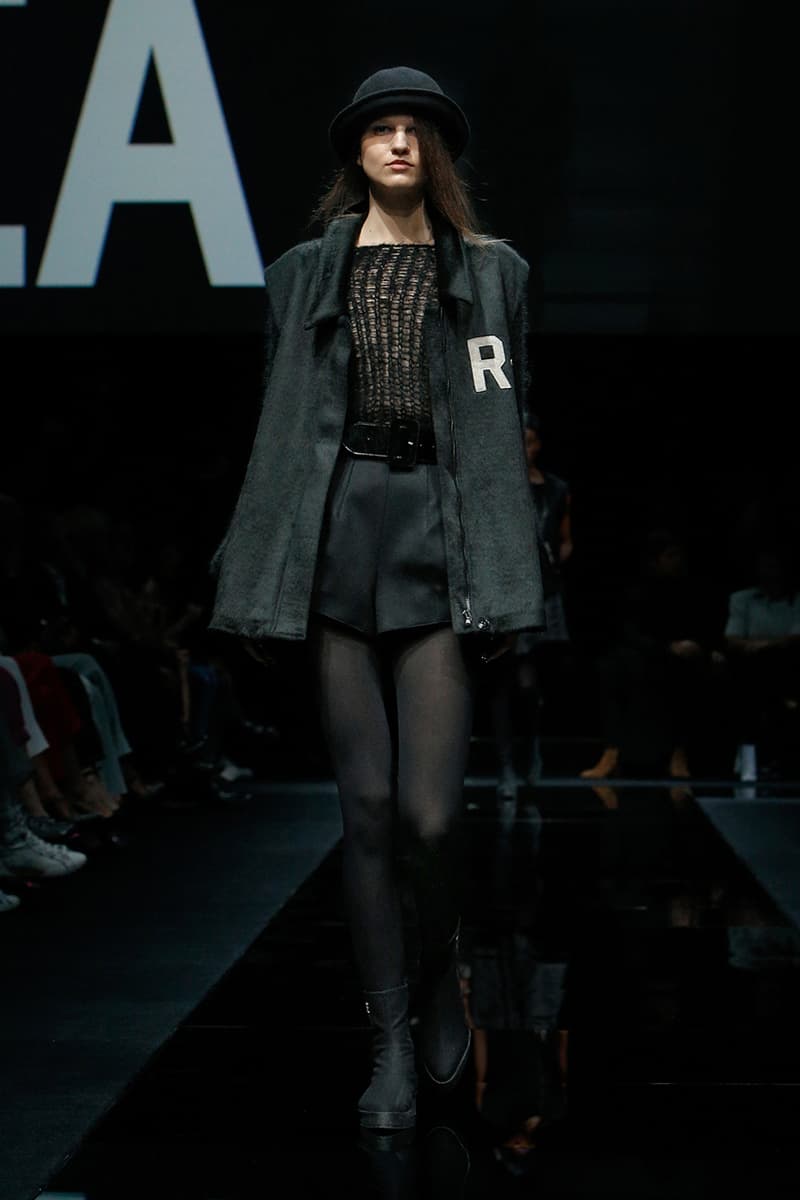 25 of 28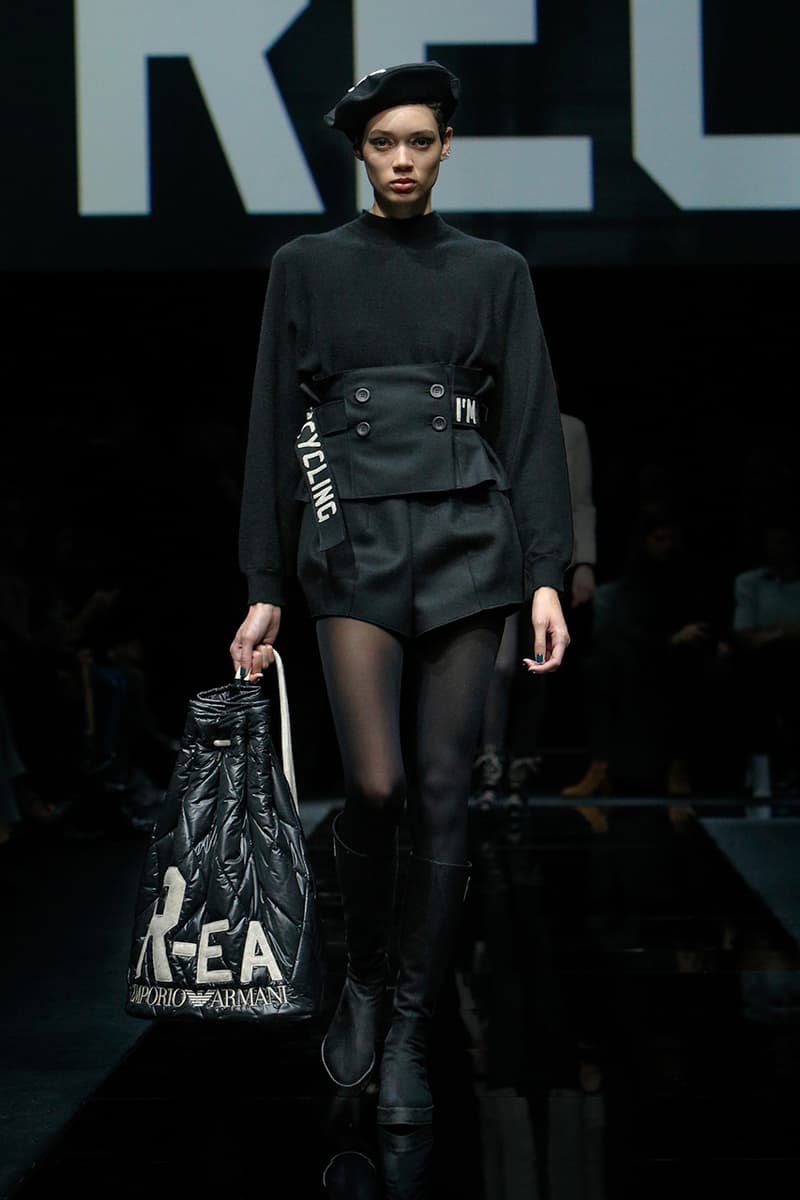 26 of 28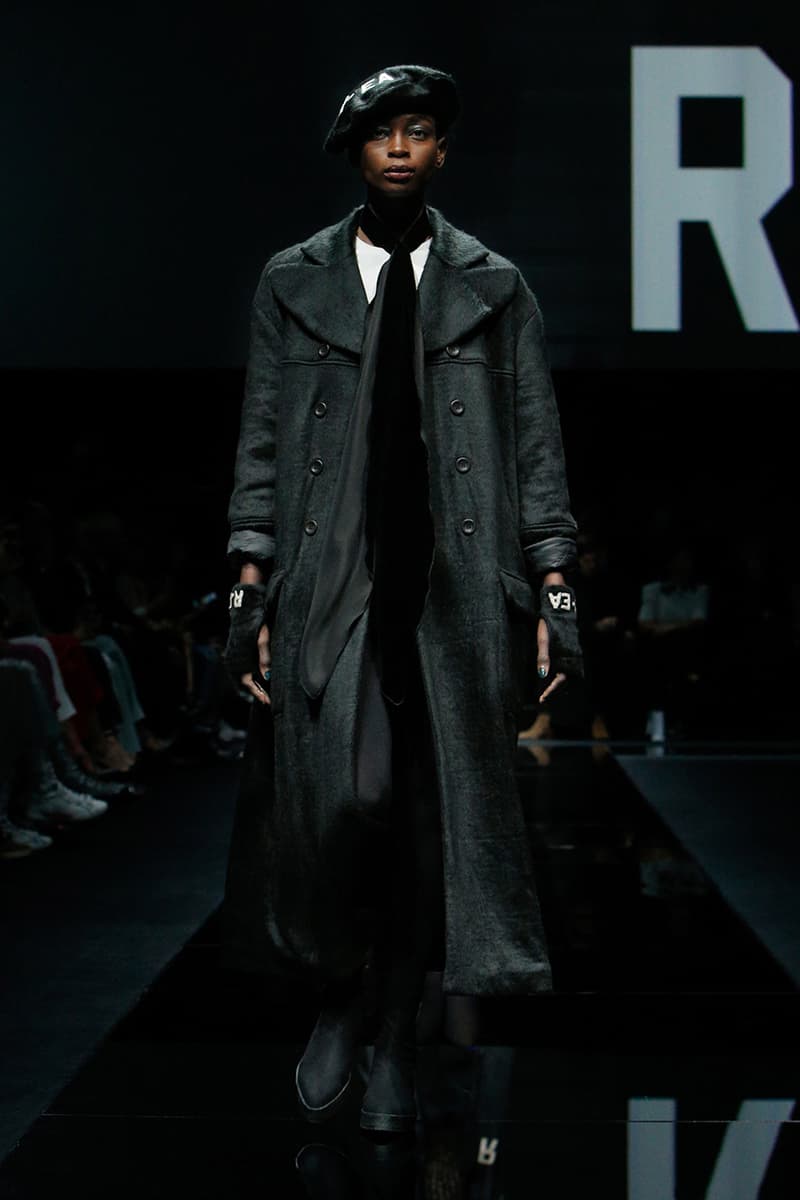 27 of 28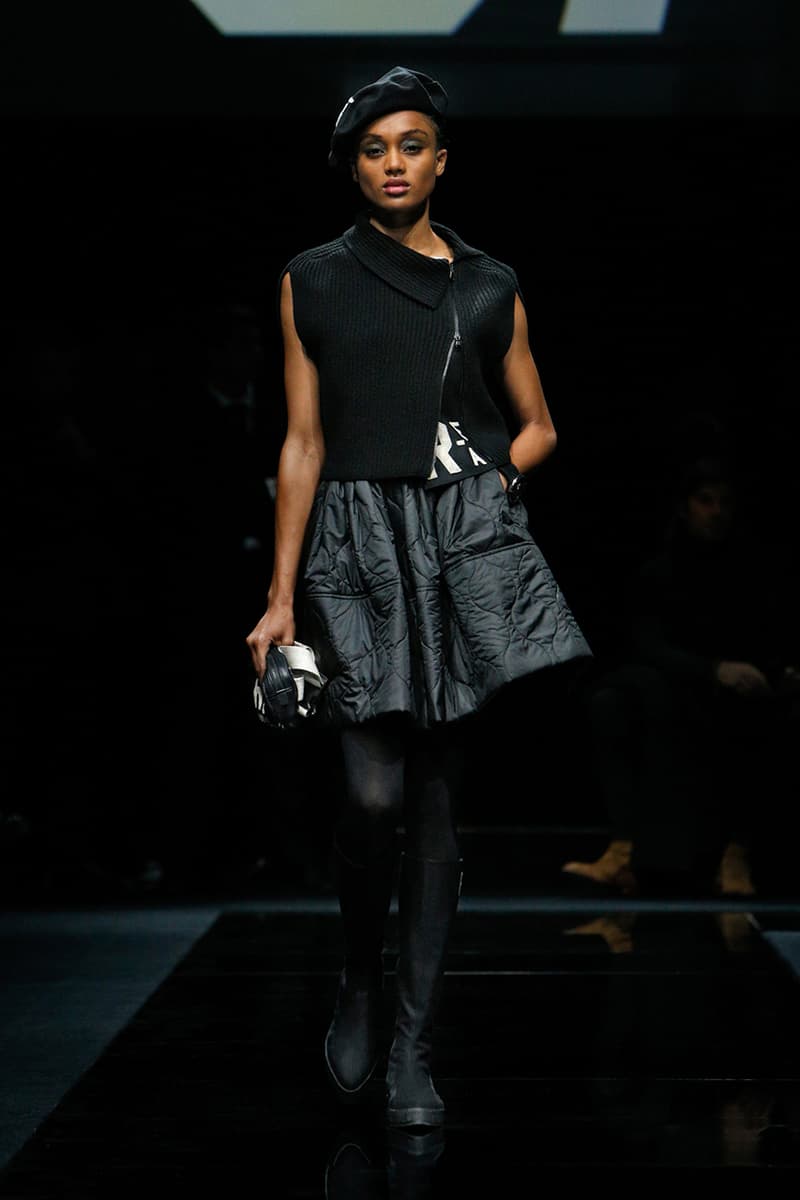 28 of 28
2020 has seen an influx of sustainable collections come to the forefront of luxury fashion and Emporio Armani is joining the party with its cutting-edge R-EA capsule collection. Inspired by workwear with sporty and oversized silhouettes, the latest offering delivers a selection of 28 looks and accessories made from recycled, regenerated and organic materials.
Presented in January, Armani employed a mixture of premium fabrics and textures, heightened by the structural shapes and an exclusive black color palette. Rounded off with intricate design details and the R-EA logo in ecru.
The men's range is dominated by oversized parkas, windbreakers, blousons, zipped jumpers, cargo trousers and dungarees; all paired with boots, balaclavas, R-EA logo beanies and gloves, along with functional backpacks and large tote bags.
The women's range features minimal black shorts and skirts, padded coats, long and thin trenches, cropped double-breasted jackets and jumpers, all accessorized with logo-detail hats, boots and padded nylon bags.
The capsule collection promotes full transparency and traceability throughout its textile production chain with integrated QR codes on every garment. All crafted from local textile waste and scraps, the organic cotton is also produced with a low environmental impact, utilizing non-GMO seeds and an organic growing system to fertilize the soil. Nylon and polyester fibers are recycled from recovered fishing nets and plastic bottles, while innovative biodegradable fiber production reduces water and energy consumption.
The Emporio Armani R-EA collection will be exclusively available on HBX from November 2, before arriving at Emporio Armani flagship stores on November 9.
Check out the environmentally friendly collection in the gallery above and head over to Emporio Armani's website for more information.