TikTok Doubles Down on Gaming, Partnering with FIFA Esports Team Tundra
Kappa will also produce the team's new apparel.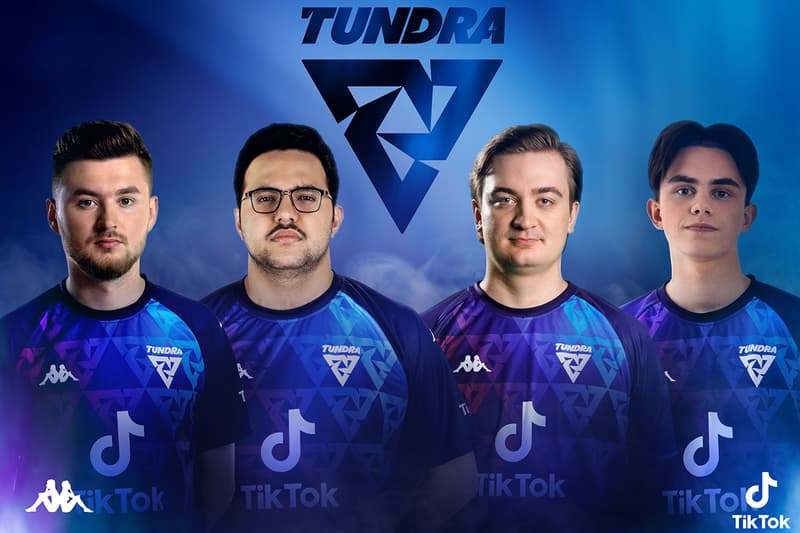 London-based FIFA team Tundra announced today that TikTok has signed to become a principal partner in the organization. The move marks the social media platform's commitment to making inroads in gaming; TikTok made its debut in esports earlier this year with its first tournament, the TikTok Cup.
Tundra launched in 2019 with the goal of building the world's best FIFA team and has gone on to sign top international talent from Saudia Arabia, Poland and Russia including 2018 FIFA eWorld Cup Champion, Mosaad 'Msdossary' Aldossary. Following a growth-filled first year in business, TikTok will lead the team's rebrand, including a new @TundraEsports account hosted on its platform. Italian sportswear brand Kappa has also joined as Official Sportive Teamwear provider and will produce a newly designed jersey and tracksuit to be worn by players and available for purchase at Wild Thang.
The partnership, coinciding with the highly-anticipated release of FIFA 21, signals TikTok and Tundra's wider ambitions to replicate Tundra's success in other competitive leagues and gaming ecosystems. "FIFA has over 3.3 billion views on TikTok to date. The appetite for esports and particularly FIFA content is already proven, so the partnership is a natural fit and unique in that it flows from the digital through to the physical," Co-Founder of Tundra Michael Munro said in a press release.
TikTok Europe's Head of Brand and Partnerships Marketing Jana Ulaite echoed Munro's enthusiasm. "Esports has found a natural home on TikTok, with gaming content already proving to be hugely popular in our community," she stated. "Our users love to share their winning gameplays, rituals and triumphs, while also watching the best in the business go head to head in international tournaments. We can't wait to see what team Tundra has in store for us for FIFA 21."
And after several months of uncertainty — and competition from Instagram Reels — things are looking up for TikTok. A U.S. District court judge blocked the Trump administration's download ban, and a recently approved deal between TikTok, Walmart and Oracle will allow the app to continue operating stateside.