KOTA The Friend Preaches of Gratitude in New Single "Dragon"
Another feel good yet enlightening cut from the independent MC.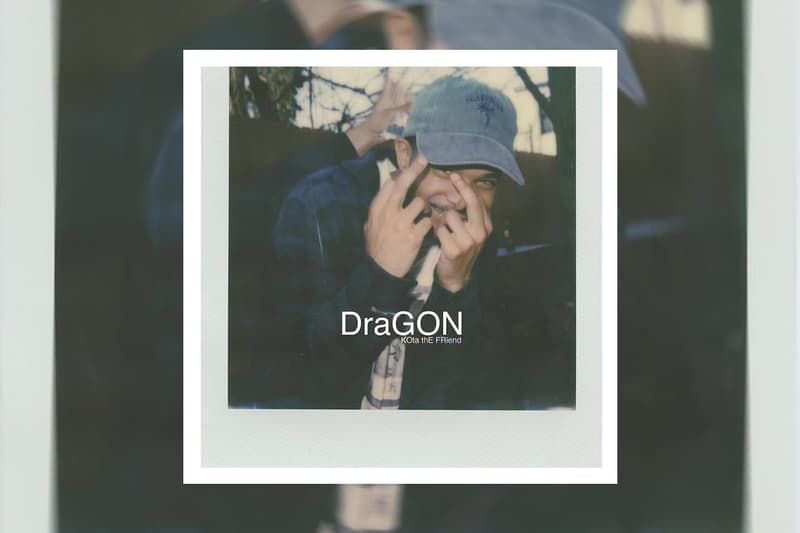 KOTA The Friend has delivered his brand new single, "Dragon."
Clocking in at nearly four minutes, the relaxing, guitar-plucked cut hears the Brooklyn native speak on gratitude for everything — family, the earth, career and friendship — and anything else you can find gratitude for. KOTA kicks off the chorus with a steady flow before switching it up to a more melodic tune, adding even more good vibes to the track as he sings, "Don't waste time/Got a good girl gotta make time/Gotta throw the ego to the wayside/Show love, you ain't gotta say why."
"Dragon" arrives less than six months after his latest full-length effort EVERYTHING, which featured guest appearances from the likes of  Joey Bada$$ and Bas on "B.Q.E.," LaKeith Stanfield and Lupita Nyong'o on "LaKeith's Interlude" and "Lupita's Interlude" and the rapper's son Lil Kota on the outro. "Everything to me is, first of all, whatever you make it, and second of all, is waking up, breathing, being authentic. It means everything to me to just genuinely be yourself," KOTA told HYPEBEAST. "Doing something out of fear is not real. That's a lot of the reason why I go about my career the way I do, saying no to big opportunities and turning down record labels deals that would offer me more money than I've ever seen, because it's not real to me. It's not me. Being authentic is everything."
Stream KOTA The Friend's "Dragon" on Spotify and Apple Music below.
In other music news, Megan Thee Stallion teased a "crazy" new album on Twitter.