William Shakespeare's "First Folio" Auctioned for Record-Shattering $9.9 Million USD
The most expensive work of literature ever sold.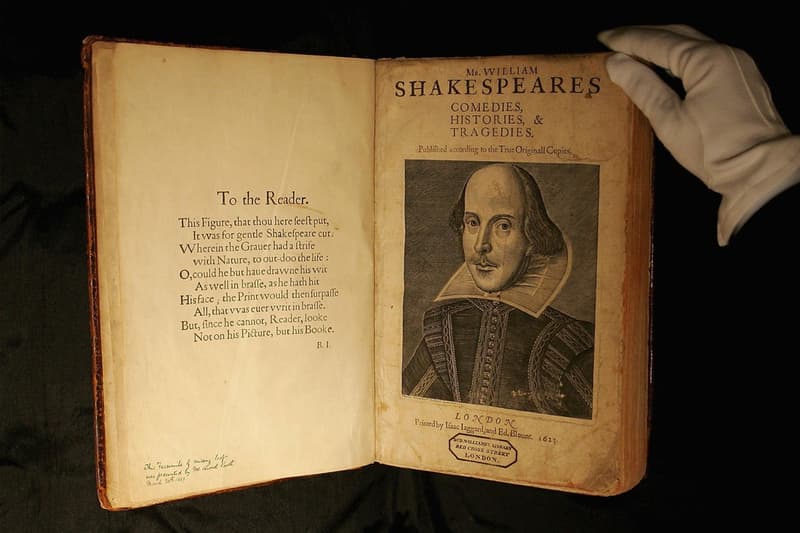 Originally expected to fetch roughly $6 million USD, William Shakespeare's "First Folio" has now auctioned off at Christie's for a record-breaking $9.978 million USD, making it the most expensive work of literature ever sold in history.
The entire auction spanned across six months and was ultimately won by antiquarian Stephan Loewentheil. "William Shakespeare is incomparably the greatest writer in the English language and one of most important international cultural influencers in all history," he said. "The first Folio is the most important collection of plays ever published and revered throughout the world. It is an honor to purchase one of only a handful of complete copies of this epochal volume. It will ultimately serve as a centerpiece of a great collection of intellectual achievements of man. We at the 19th-Century Rare Book and Photograph Shop are pleased you have worked through Christie's to obtain this wonderful treasure."
The tome  — formally named Comedies, Histories, & Tragedies — was published back in 1623 by Shakespeare's friends and actors who have worked with him. Half of the 36 plays included, such as Macbeth, The Twelfth Night, and Julius Caesar "may have otherwise been lost forever" were it not for this book, which has been categorized into three main genres by actors John Heminge and Henry Condell.
Elsewhere in the art world, over 150 photographers are now selling prints to fight against voter suppression.