Why Luxury Fashion Is Investing in BLACKPINK
How the South Korean girl group became the peak of the "Hallyu Wave."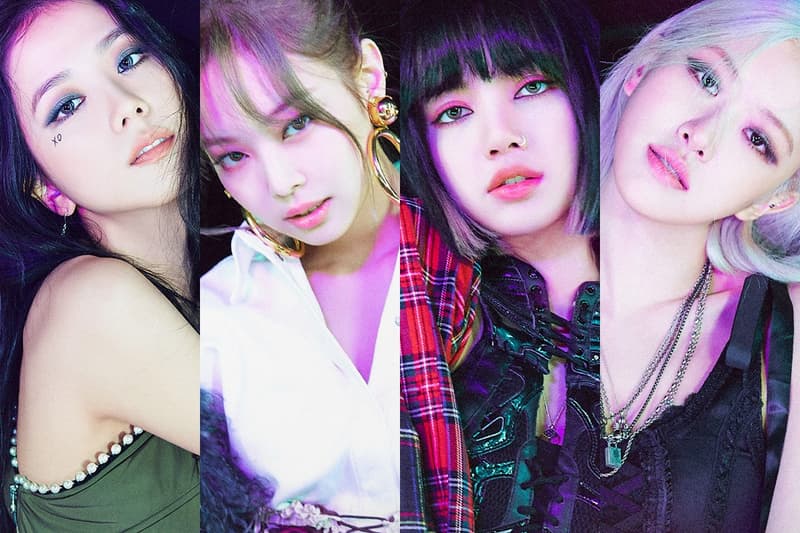 In the lead up to the release of their debut LP The Album, South Korean K-pop group BLACKPINK partnered with PUBG Corporation for a PlayerUnknown's Battleground Mobile crossover event. Generating all-out hysteria, the gaming partnership was just the latest in a long line of endorsement deals for the girl group, which was formed by YG Entertainment in 2016. Those deals stretch across a variety of industries, including major endorsements with Kia Motors, Samsung, PepsiCo, adidas, Woori Bank and even South Korea's customs service, Incheon Main Customs.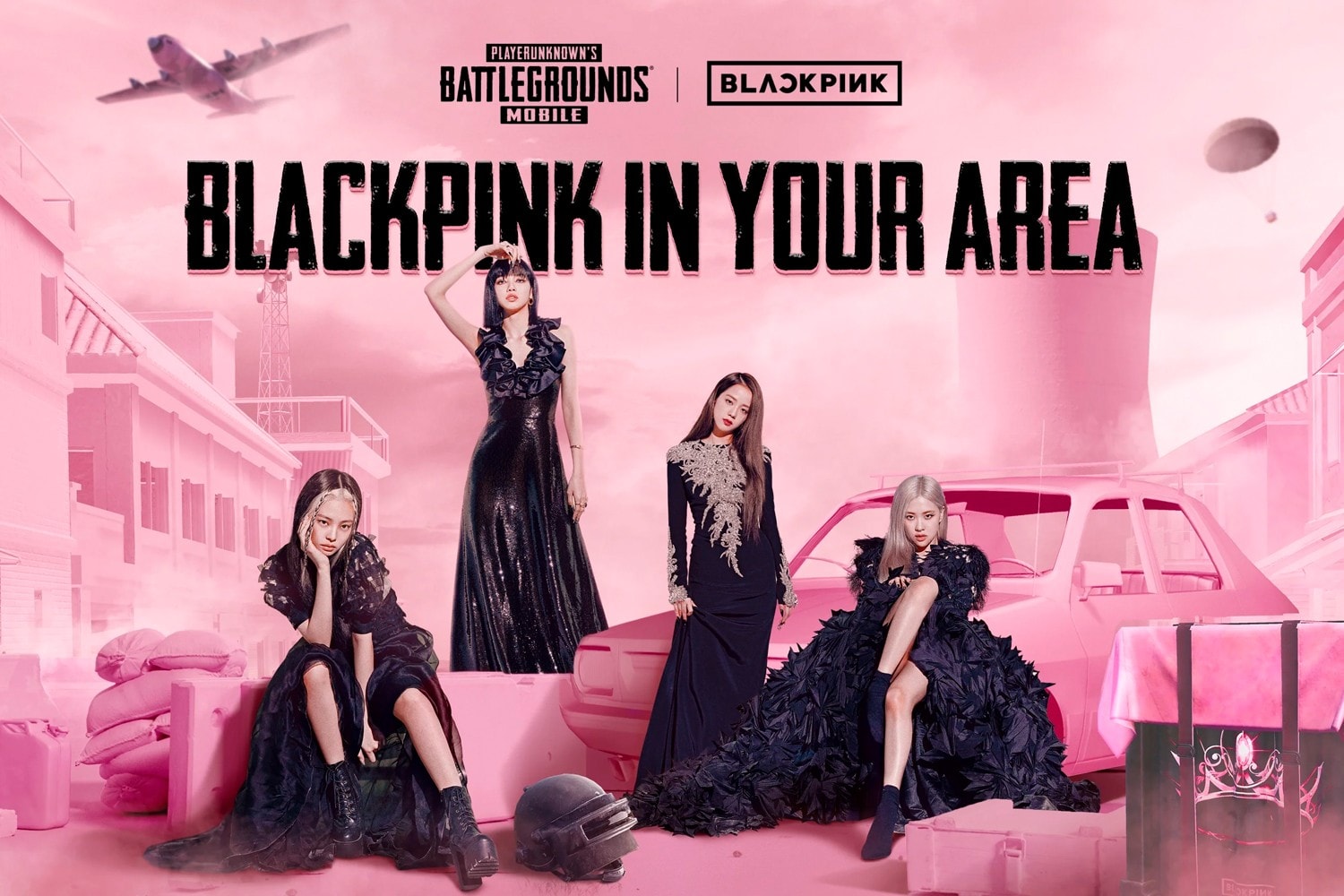 As of 2020, BLACKPINK has an estimated net worth of $32 million USD. But that estimate can't fully encompass what members Jennie, Jisoo, Lisa and Rosé also have going for them independent of their roles in the group.
Most notably, three of the girls have been tapped by LVMH to serve as ambassadors across the French multinational corporation's portfolio of luxury brands. Jisoo serves as a Dior Beauty ambassador, Lisa represents CELINE as global ambassador and Rosé was announced as the global face of Saint Laurent this summer. The group's leader Jennie Kim, affectionately dubbed "human Chanel" by fans, handles duties as Chanel's house ambassador. But just how did BLACKPINK become fashion's K-pop group?
1 of 4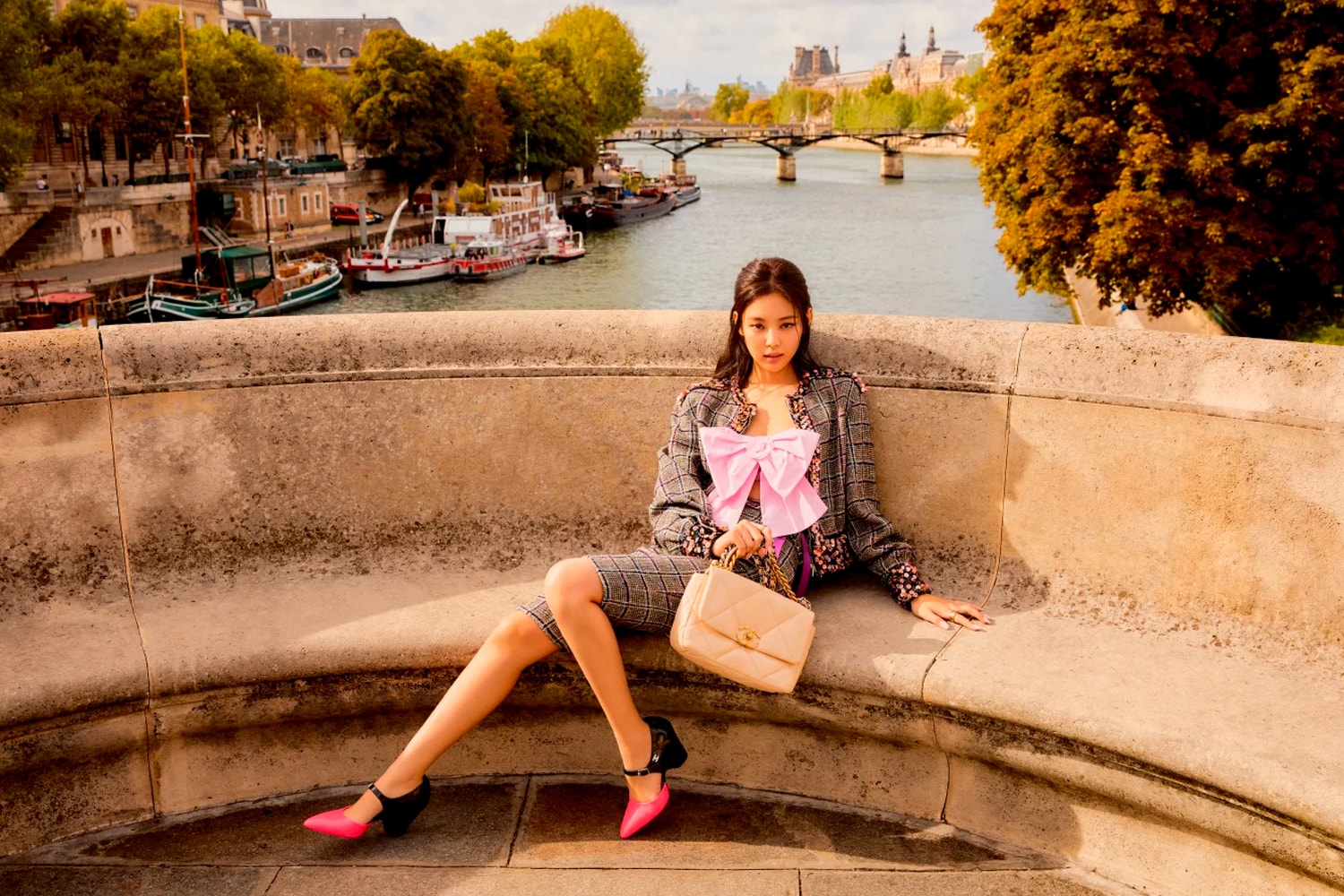 2 of 4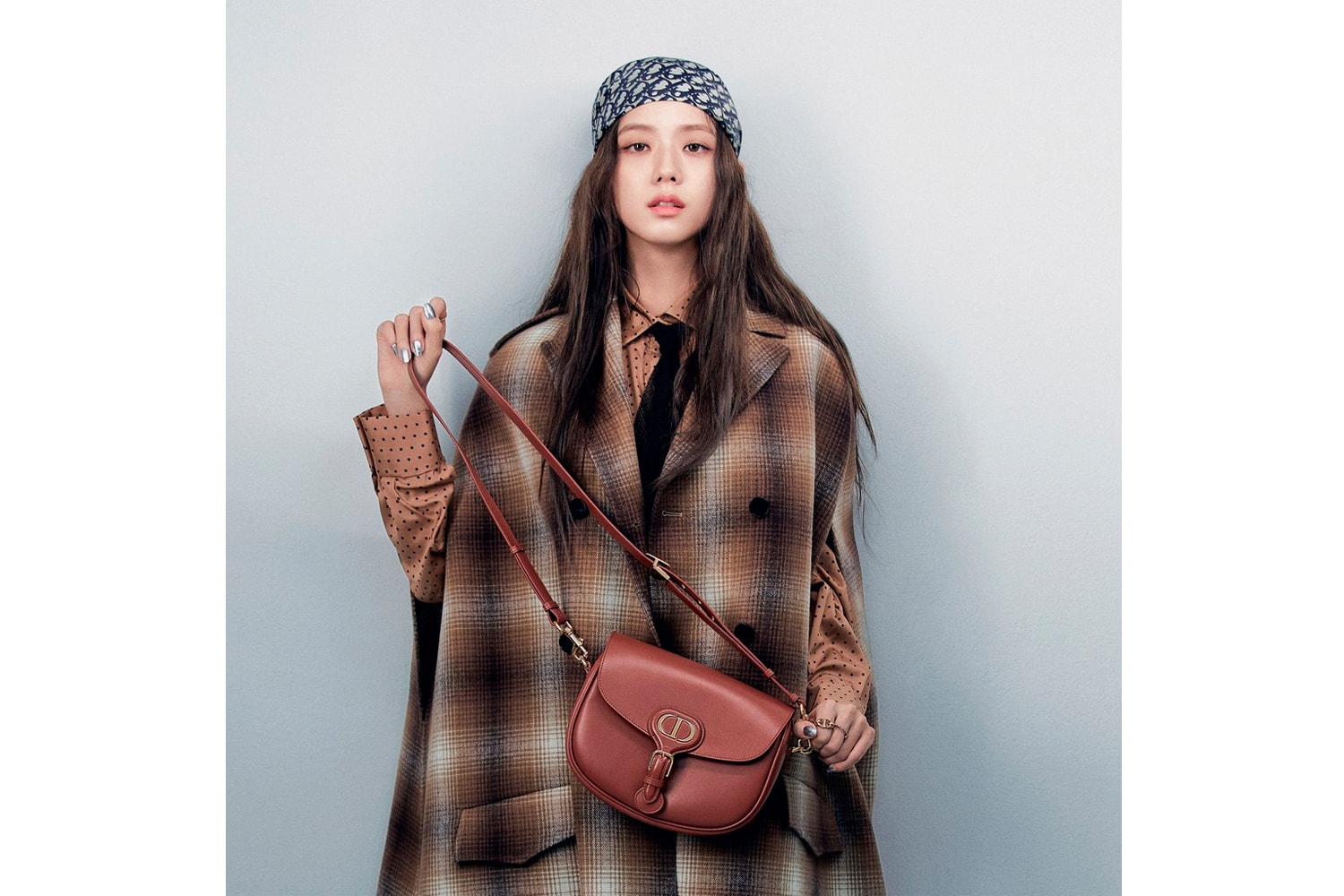 3 of 4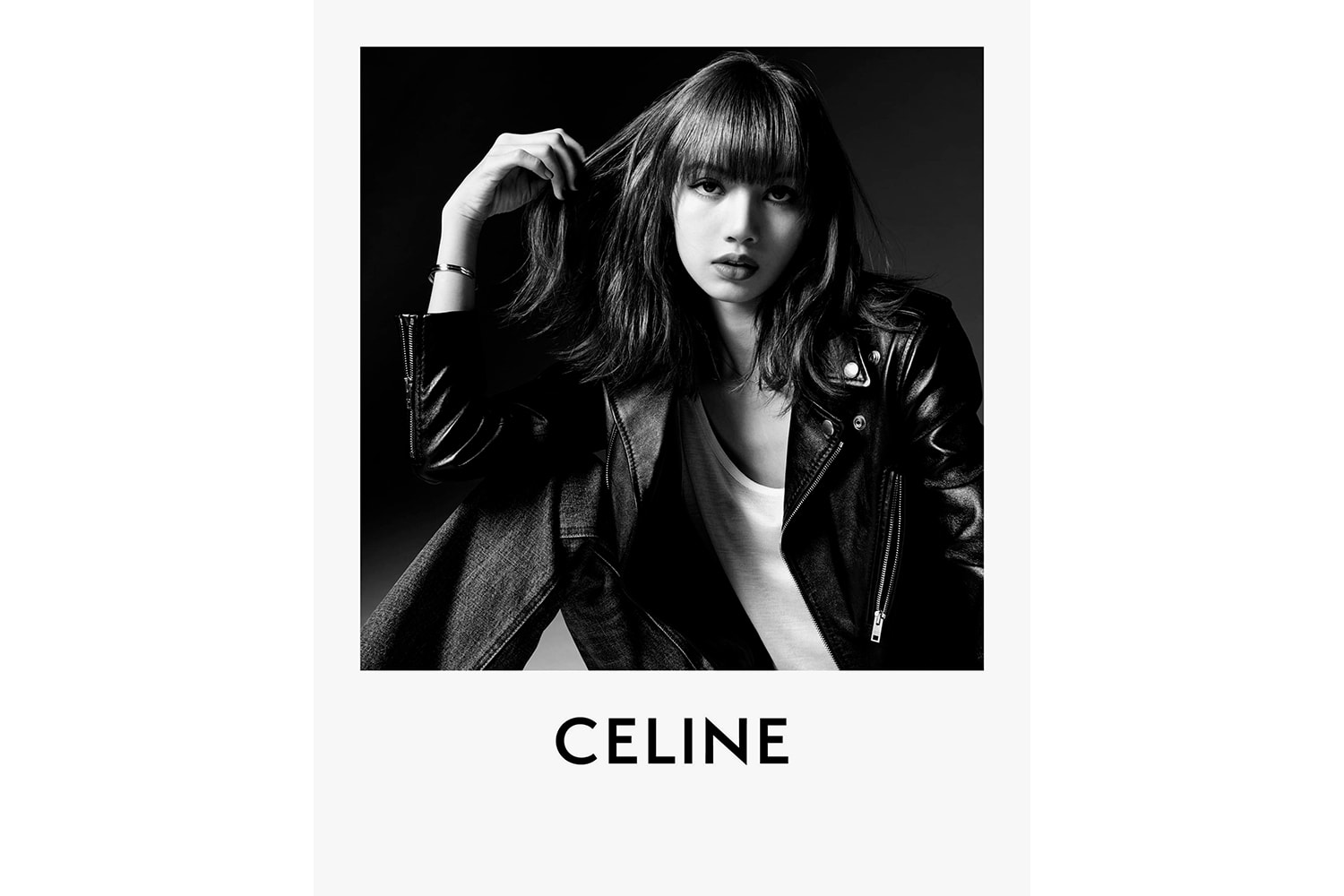 4 of 4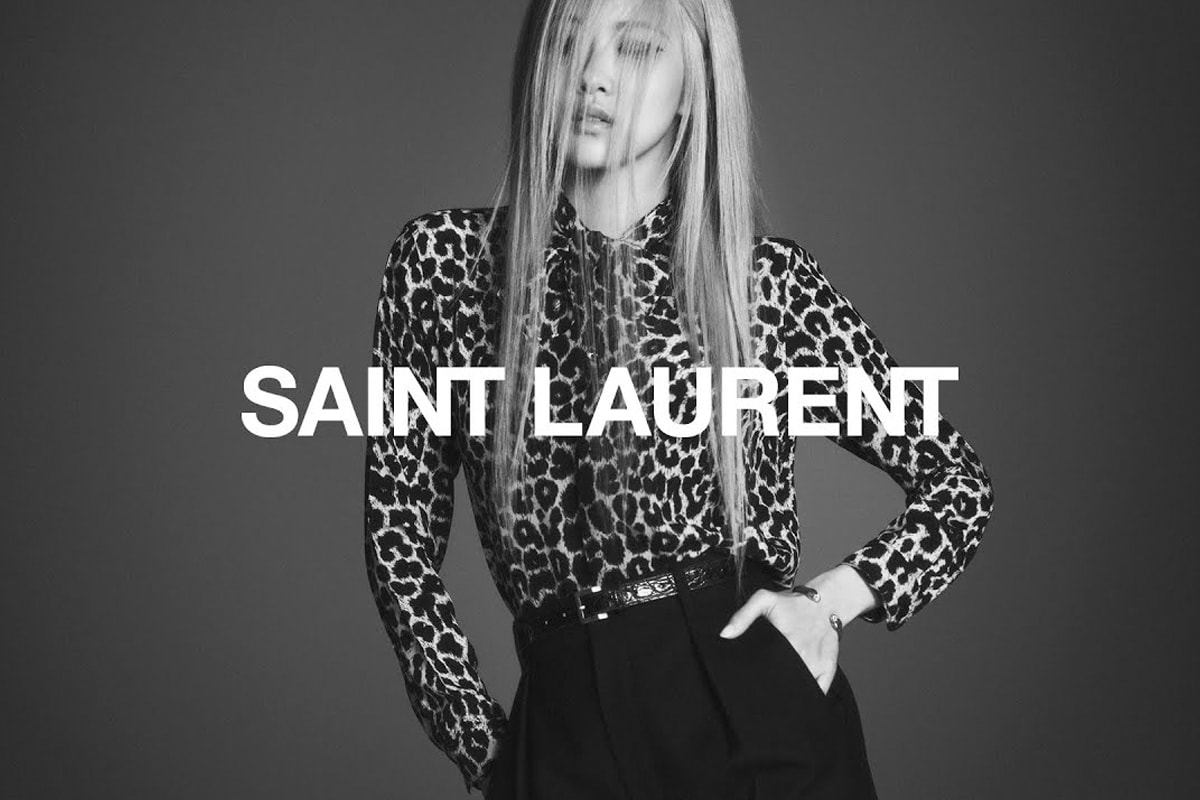 Before we answer that question, we must first understand how K-pop came to be. The K-pop music industry is part of what is now commonly referred to as the "Hallyu Wave (Korean Wave)," first coined by the country's Ministry of Culture and Tourism and born out of the 1997 Asian financial crisis. Despite having built itself up from a war-torn nation to the world's eleventh-largest economy, South Korea was one of the economies hit particularly hard by the crisis. The country was the beneficiary of a loan of $58.4 billion USD from the International Monetary Fund (IMF) as part of the international organization program to help stabilize the currencies of Asia, but the staggering foreign debt as a result of the loan pushed South Korea back into a nation in crisis.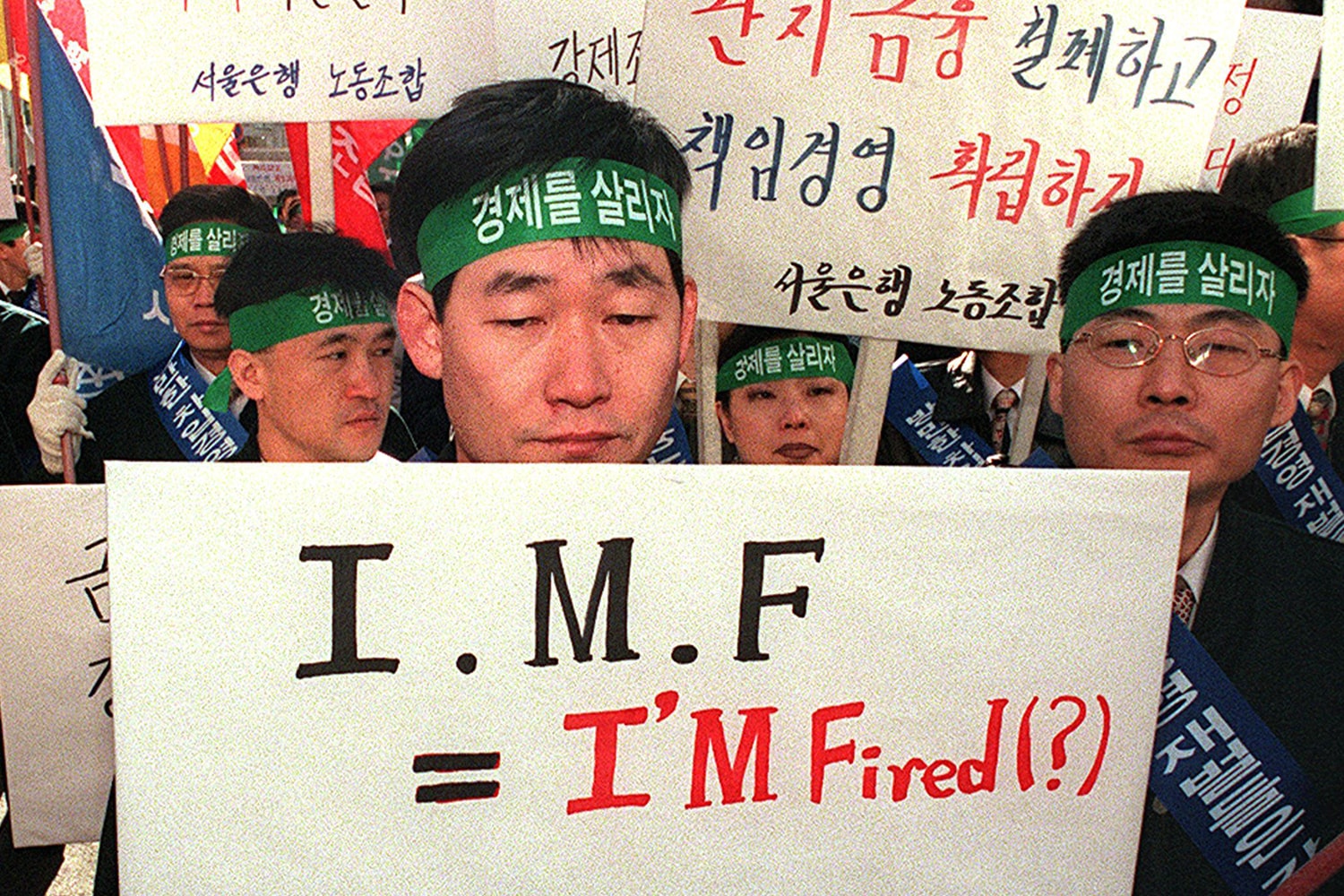 With restructuring measures put in place by the IMF as part of the loan deal, South Korea's economy moved towards the entertainment sector to rebuild. Korean dramas, movies, games, animation industries and music in the form of K-pop of the Hallyu Wave introduced a new concept of transnational popular culture. By the first quarter of 1999, GDP growth in South Korea had risen to 5.4 percent, which coupled with deflationary pressure on the currency would lead to a yearly growth of 10.5 percent, ultimately allowing president Kim Dae-jung to declare the crisis over that same year.
K-pop's initial cultural flow to neighboring countries was first considered a fad. But the industry has since exploded thanks to entertainment companies that adopted the trend early on, like SM Entertainment, JYP Entertainment and YG Entertainment.
Founded in 1996 by embroiled former CEO and member of first-generation K-pop group Seo Taiji and Boys, Yang Hyun-suk, YG Entertainment in particular became a powerhouse in the local music industry. The group developed iconic boy band Big Bang and girl group 2NE1, which would lead the Hallyu Wave's continuing international push. Informed by the success of its established groups, YG looked to build on its international notoriety and experience with BLACKPINK to spearhead its contribution to the 3rd generation flow of K-pop.
Jennie, Jisoo, Lisa and Rosé of BLACKPINK have become the choice of the fashion world thanks in large part to the global appeal curated by YG Entertainment. Chosen through the company's notoriously arduous trainee program, the four stood out for their individual talents and personalities, which were further enhanced as a team.
BLACKPINK differs from other K-pop groups in that it has just four members, who also lead the writing process and have an active part in developing their choreography. Most recently, both Jennie and Jisoo were involved in writing "Lovesick Girls" from The Album with Jennie also having a hand in producing the song. Additionally, YG Entertainment has utilized a consummate group of in-house artists and professionals including TEDDY, Danny Chung, Vince, Bekuh BOOM, R.Tee and more to create BLACKPINK's distinct international sound. The artistry has been recognized both by fans and global artists like Lady Gaga, Cardi B, Selena Gomez, Ariana Grande and David Guetta, all of whom contributed to the group's debut LP.
Helping frame Jennie, Jisoo, Lisa and Rosé with a fashion lens is BLACKPINK's stylist, Choi Kyung Won. Choi, who has worked with the group since its debut, explained her strategy in WWD: "It's my vision to create a really different idea with their look to be at the epitome of women's fashion in South Korea — to create a new milestone."
"The group is more loved by people who follow fashion. They are for an in-the-know girl… BLACKPINK is more for people who appreciate style," she explains. This element of the group style is documented by the Instagram accounts, @blackpinksstyle​ and  @blackpinkcloset, which boast 412,000 and 192,000 followers respectively and break down the group's designer looks for fans vying to replicate their outfits. Providing first-hand insight of the selling power of the girls, Choi has revealed that brands sponsor the girls' "airport looks" – a unique occasion when K-pop stars are photographed by paparazzi – "designers have seen their sales go up so they are now eager to work with them."
1 of 3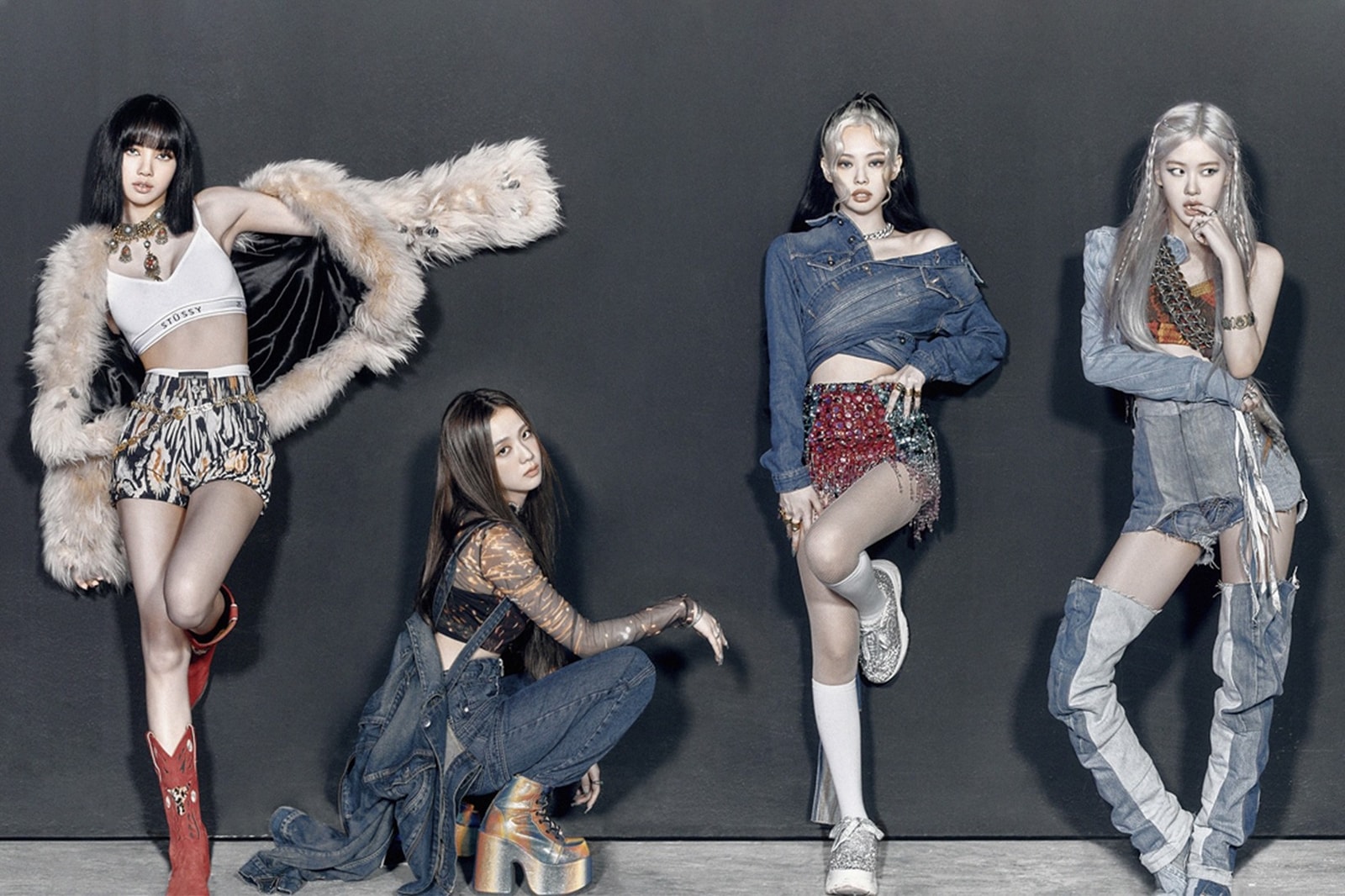 2 of 3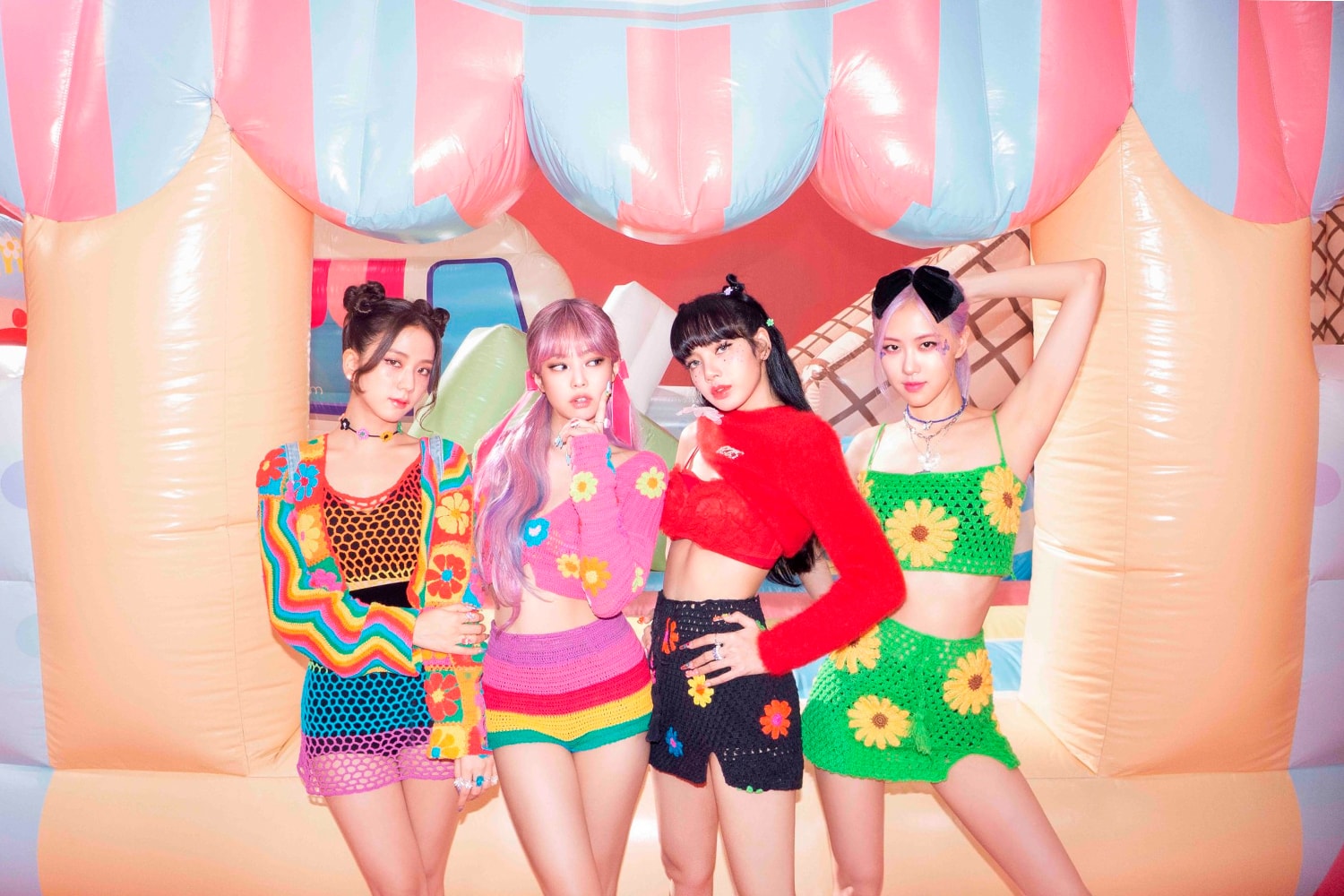 3 of 3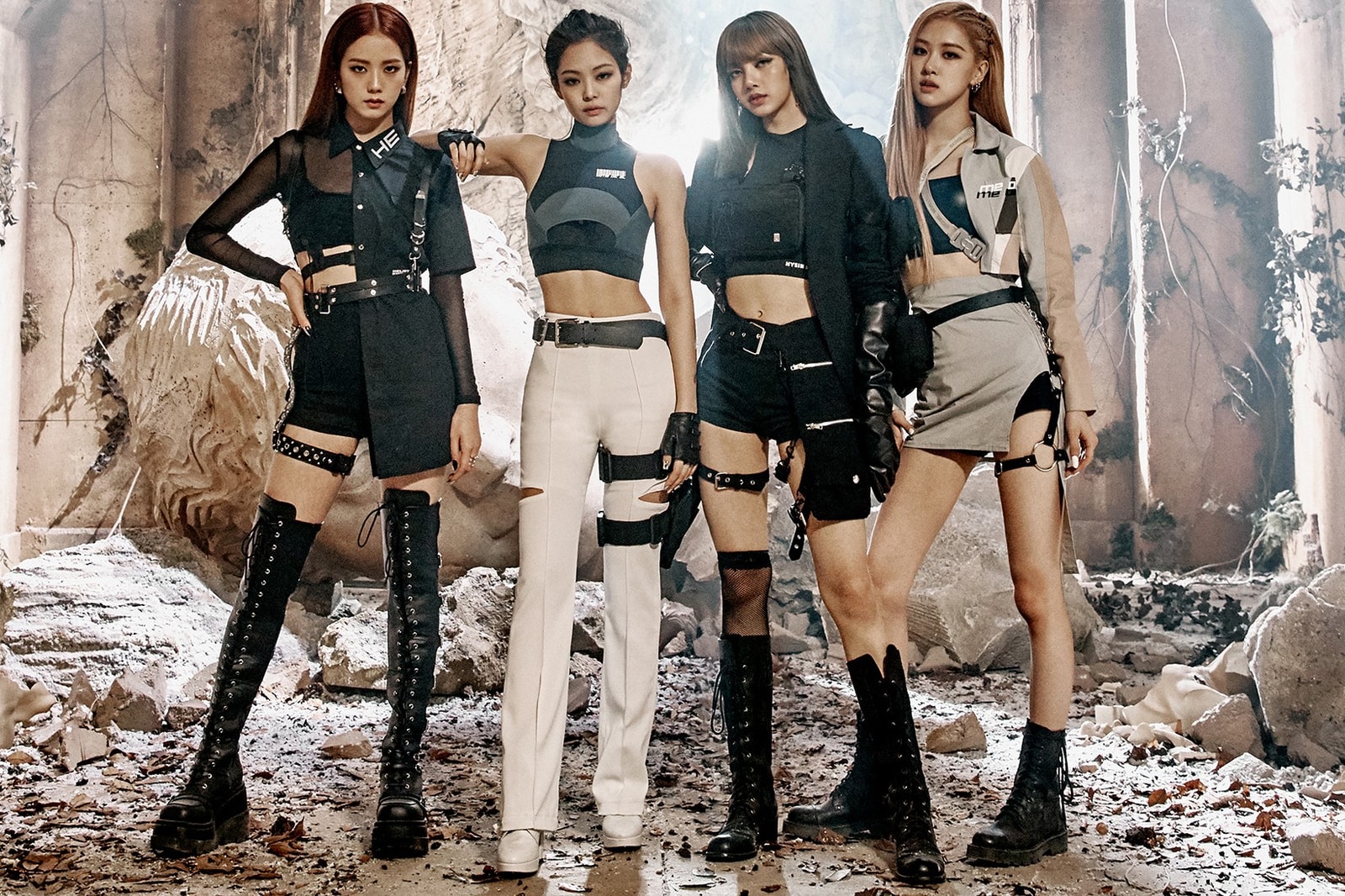 Finally, unlike other K-pop groups, Jennie, Jisoo, Lisa and Rosé also handle their own Instagram accounts, which serve as gateways for fans to connect with the artists who mostly speak English. Together the BLACKPINK members hold 132 million followers through the platform, representing their international reach.
Fashion brands have found ways to use this to their advantage; most recently, Jennie's Instagram was heavily used in the promotion of her "Jentle Home" collaboration with South Korean eyewear name, Gentle Monster.
As the growing prevalence of social media has helped shift the notion of the interplay between global and local pop cultures, Instagram has offered a platform for the members of BLACKPINK to expand beyond Asia, the largest cultural market for Korean cultural industries. They've managed to find footholds in North America, Western Europe and Latin America, regions which now actively embrace Korean popular culture.
With the drop of their debut LP The Album accompanied by the Netflix documentary Light Up the Sky, which arrives October 14, the future for BLACKPINK only looks brighter. As Dior, CELINE, Saint Laurent and Chanel continue to leverage Jennie, Jisoo, Lisa and Rosé's international appeal we can expect to see them appear in more campaigns, fashion week events and even carry collaborations. But just as BLACKPINK has made their first foray into the gaming world with PUBG Mobile, increasingly unexpected sectors will be looking to the group to help generate global impact.