Ari Lennox Released Her Latest Song on Her Secret SoundCloud Account That Dreamville Didn't Know About
Stream "Cognac Eyes" while you still can.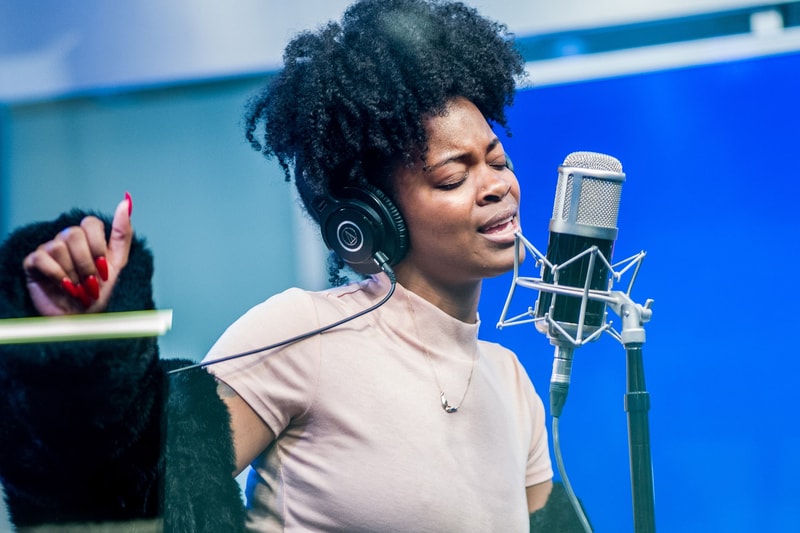 After releasing her single "Chocolate Pomegranate" to end September on a smooth and sensual note, Ari Lennox has returned with her latest song, "Cognac Eyes," released on her finsta-SoundCloud account now available for everyone to listen to thanks to the virtual crate-diggers at Hip-Hop-N-More.
Ari announced the release of the track yesterday to fans as she tweeted, "So sorry fixing one thing in 'Cognac Eyes.' It will be available in 20 minutes on my secret SoundCloud page that the label doesn't know about." Dreamville is most definitely aware that the account exists now. The song was created alongside producer Elite who confirmed, "What up secret SoundCloud fam, glad you found this! Lil fun fact me and Ari made this the same weekend we made "Whipped Cream" in Cary, NC!"
"Cognac Eyes" is more of Ari's signature sound as she sings about getting lost in her lover's hazel eyes and losing track of time while they're together. Earlier this year, she delivered her "BUSSIT" visual and was a major highlight on Spillage Village's Spilligion cut "Judas."
Stream "Cognac Eyes" below. In more music news, J. Cole officially launched his new Dreamville Content Studio, a new venture that will produce both original and co-produced content.
So sorry fixing one thing in cognac eyes. It will be available in 20 minutes on my secret SoundCloud page that the label doesn't know about ???

— Ari Lennox (@AriLennox) October 12, 2020
"Cognac Eyes" available now on secret SoundCloud page ?

— Ari Lennox (@AriLennox) October 12, 2020