Vaughn Spann Releases 'Cosmic Symbiote' Print in Support of Black Lives Matter
A work inspired by a stop and frisk altercation the artist experienced during college.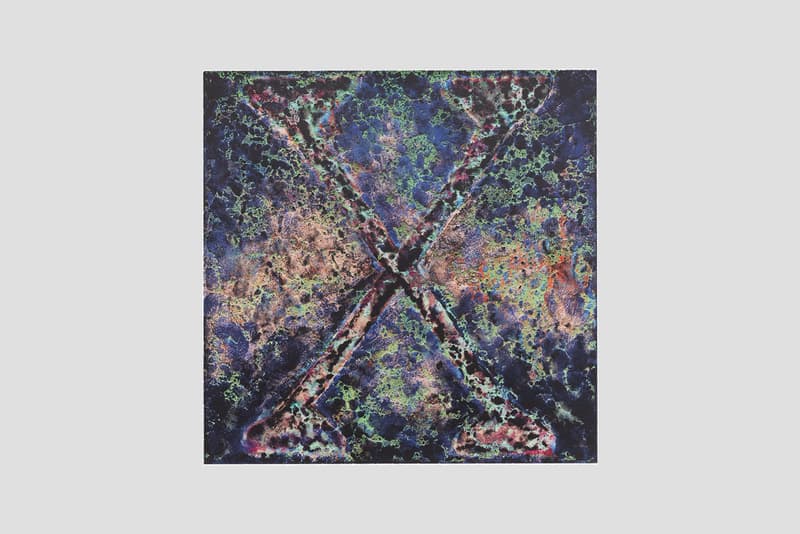 Almine Rech is presenting a new limited edition print by Connecticut-based artist Vaughn Spann in support of Black Lives Matter. The work, titled Cosmic Symbiote , elusively portrays the letter "X" in a faded and bleached appearance that is set against an abstract backdrop of abrasive tones.
In regards to the series edition, Spann expressed: "They came from an interest in assigning new meaning to an extremely recognizable form. How can I take an X, allow it to be my muse for painting, invite conversations of color, line, form, yet allow it to open deeper conversations. I found myself severely traumatized by a stop and frisk altercation during college as I was profiled by police while leaving a study session. I felt the weight of having to spread my legs and hold my hands up in the air which while feel defenseless, violated and infuriated which sparked an interest into the form."
Spann often creates abstract paintings that call attention to varying socio-economic issues while gleaning personal experiences. Last year, the artist unveiled one of his more recent bodies of work called "Dalmation Paintings" that explore the concept of a false American Dream. Apart from creating works on canvas, Spann also paints on silk, paper, and terrycloth, which he stitches together with an industrial sewing machine.
100% of the profits from the first 10 prints sold will be donated to the Black Lives Matter Global Network. Each Cosmic Symbiote print measures roughly 22 by 22 inches and arrives in a signed and numbered edition of 75 plus 20 artist proofs. Head to Almine Rech's website to pre-order a print now for €1,300.00 EUR (approx. $1,526 USD).
Elsewhere in art, check out Gyu Han Lee's functional furniture made of Nike boxes.