'El Camino: A Breaking Bad Movie' Soundtrack to Release on Vinyl
Pressed on 180-gram teal and gold splattered vinyl.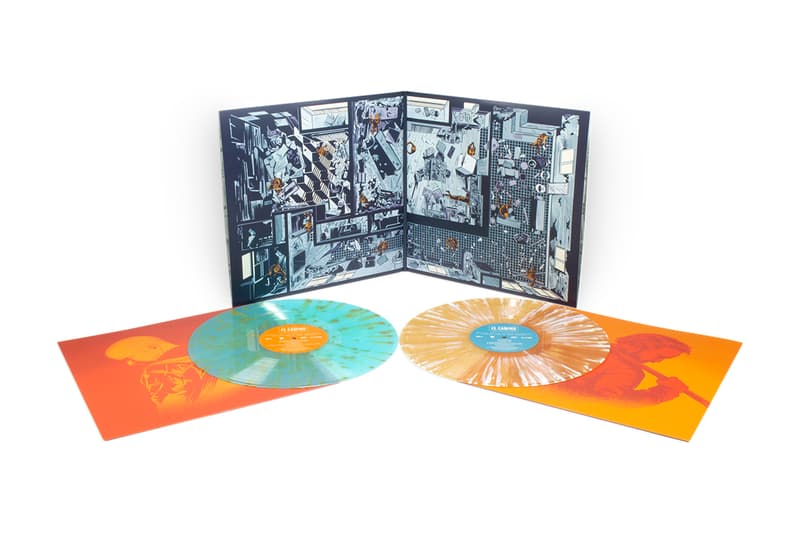 1 of 3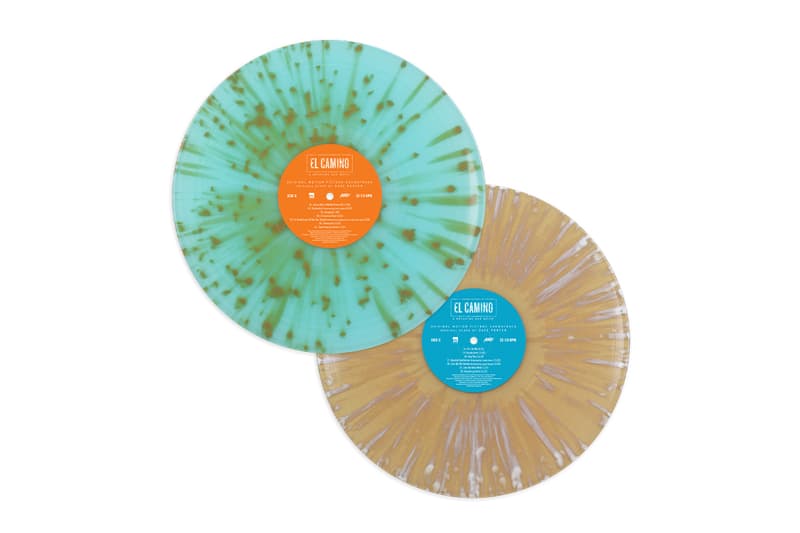 2 of 3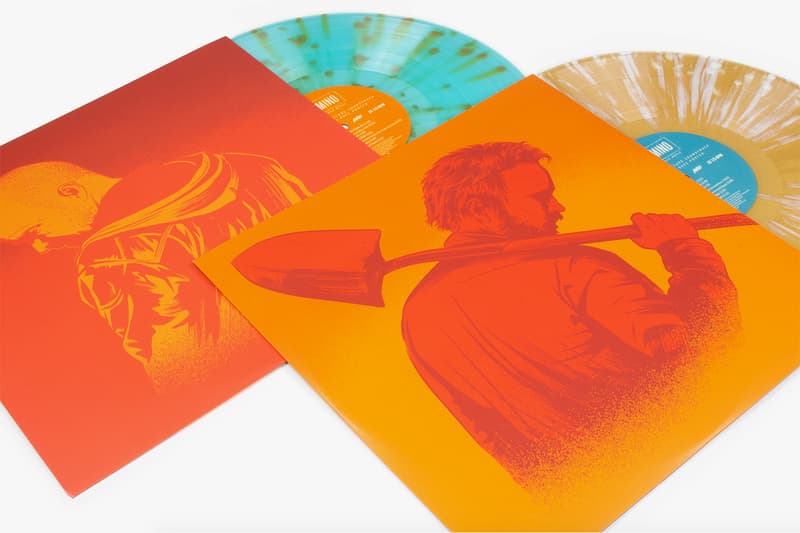 3 of 3
The official soundtrack of El Camino: A Breaking Mad Movie is releasing on vinyl for the first time ever.
Mondo and Sony Masterworks have teamed up to deliver the film's double LP soundtrack, which is set to feature a total of 26 tracks including the complete score from Dave Porter (who's also behind the music of Breaking Bad), cuts that appeared in the movie such as Lynyrd Skynyrd's "Call Me the Breeze," Jim White and Aimee Mann's "Static on the Radio," Family Force 5's "Kountry Gentleman" and Lulu's "To Sir with Love," plus an exclusive bonus track from Chloe x Halle entitled "Enchanted."
The album artwork is created by Matt Talbot and sees the journey of Jesse Pinkman (portrayed by Aaron Paul) from the end of Breaking Bad (where El Camino picks up) and the end of El Camino. Meanwhile, the record is pressed on either 180-gram black vinyl or a special 180-gram teal and gold splattered vinyl.
"Oh man, how exciting. The soundtrack to my first movie gets the kid-glove treatment by Mondo, one of the world's coolest record companies," Breaking Bad and El Camino creator Vince Gilligan said in a statement. "Here's hoping 'groovy' is due for a comeback — because I can't think of a better word to describe this."
Take a look at the complete tracklist below. The El Camino: A Breaking Bad Movie — Original Soundtrack vinyl is available for pre-order starting October 14 on the Mondo webstore.
El Camino: A Breaking Bad Movie — Original Soundtrack Tracklist:
Side A
01. Jesse Waits (Netflix Promo #2)
02. Enchanted (Performed by Chloe x Halle)
03. Sprayed
04. El Camino Real
05. I'd Really Love To See You Tonight (Performed by England Dan & John Ford Coley)
06. Underpass
07. Searching by Flame

Side B
08. Sharing The Night Together (Performed by Dr. Hook)
09. Glove Box Gamble
10. Spikey (Performed by Red Snapper)
11. Frozen Money
12. No Cop Killer
13. Again Alaska

Side C
14. It's On Me
15. Kandy Land
16. Dog Run
17. Kountry Gentleman (Performed by Family Force 5)
18. Call Me The Breeze (Performed by Lynyrd Skynyrd)
19. Like the Wild West
20. Scorching Earth

Side D
21. Bluebird (Performed by Alan Hawkshaw)
22. To Sir With Love (Performed by Lulu)
23. A Little Bit of Soap (Performed by The Jarmels)
24. If I Didn't Have a Dime (Performed by Ron Moody and the Centaurs)
25. Ambivalent Alaska
26. Static on the Radio (Performed by Jim White (feat. Aimee Mann)
Elsewhere in music, Steven Victor reflected on the legacy of Pop Smoke.