Pop Smoke's Label Founder Steven Victor Reflects on Late Rapper's Legacy
Touching on Pop Smoke's brilliance and the completion of his posthumous album.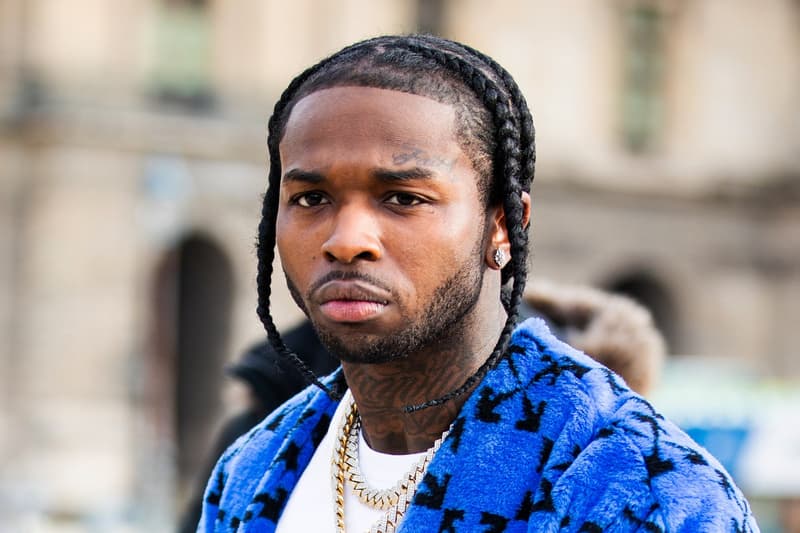 Steven Victor, the founder of the label Pop Smoke was signed to, took a moment to reflect on the late rapper's legacy in a new interview.
Sitting down with Variety, the label executive first spoke on what made Pop Smoke stand out from the rest. Victor described him as a "super wise beyond his years and a very caring and thoughtful person" at only 18 or 19 years old, adding, "His determination; his passion; his ability to listen, internalize and digest things. His ability to make decisions — that's very important. Having an objective outlook on the things, being able to listen." He continued, "Mostly 18 or 19-year-olds think they know more than they do, but he was like a sponge."
Victor also touched on the process of completing Shoot for the Stars, Aim for the Moon without the rapper. He explained that it was "super depressing" to finish the record without him and that he and the team worked on it until the day before it dropped to ensure that it was perfect. "A lot of times, I'd think about what he wanted: the way the album sounded. He always wanted to be a global artist and be able to make different colored music of all the different things that had an impact on him," he said. "He really loved R&B, Afrobeat, the drill sound, New York hip-hop. Putting all those things together and packaging it out, I'd think about the times we had together. Making sure that I put together something he'd be proud of."
There was also the topic of Pop Smoke possibly being posthumously nominated for Best New Artist at the GRAMMYs. "Another one of those things that are bittersweet. I know that he definitely wanted to be nominated, possibly win a Grammy. Those were some of his goals so for him to be nominated and he's not here, super bittersweet," Victor revealed. "I can see him being nominated pretty much for all the categories, with the exception of dance, rock, or country. In terms of song, hip-hop, all those categories, I wouldn't be surprised he's nominated given the depth of his catalog and the kind of music he makes."
Elsewhere in music, 21 Savage and Metro Boomin's Savage Mode II opened at No. 1 on the Billboard 200.