A BETTER FEELING's GINKGO Candle Is a Sensory Experience for Your Home
Housed in a futuristic anodized aluminum vessel.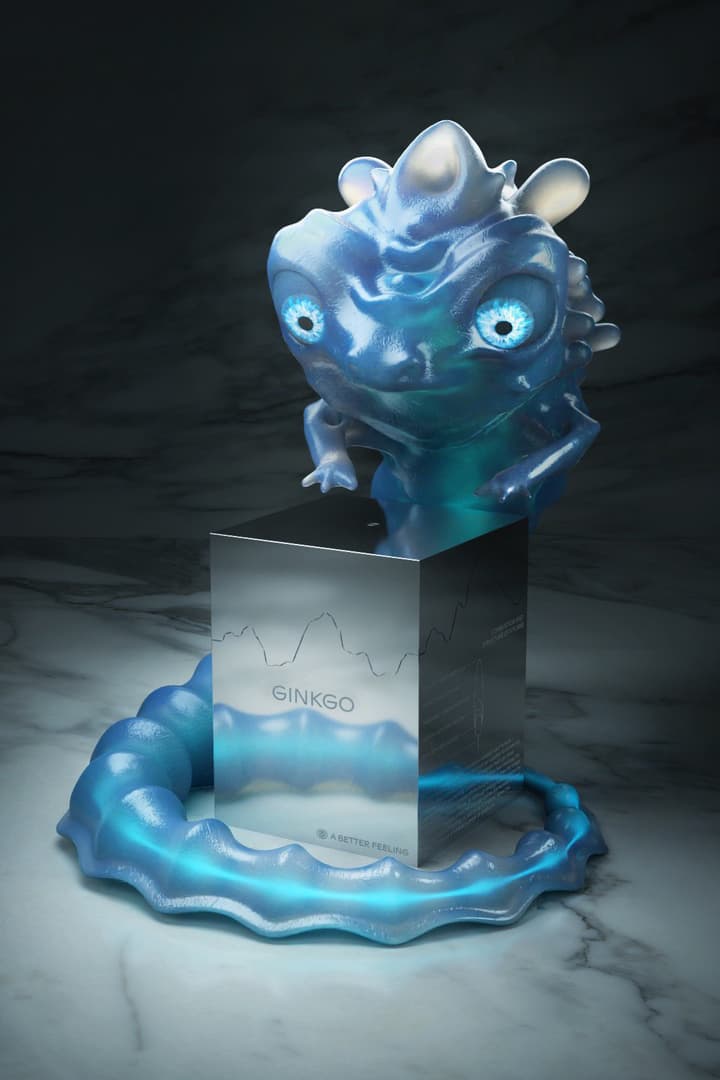 1 of 2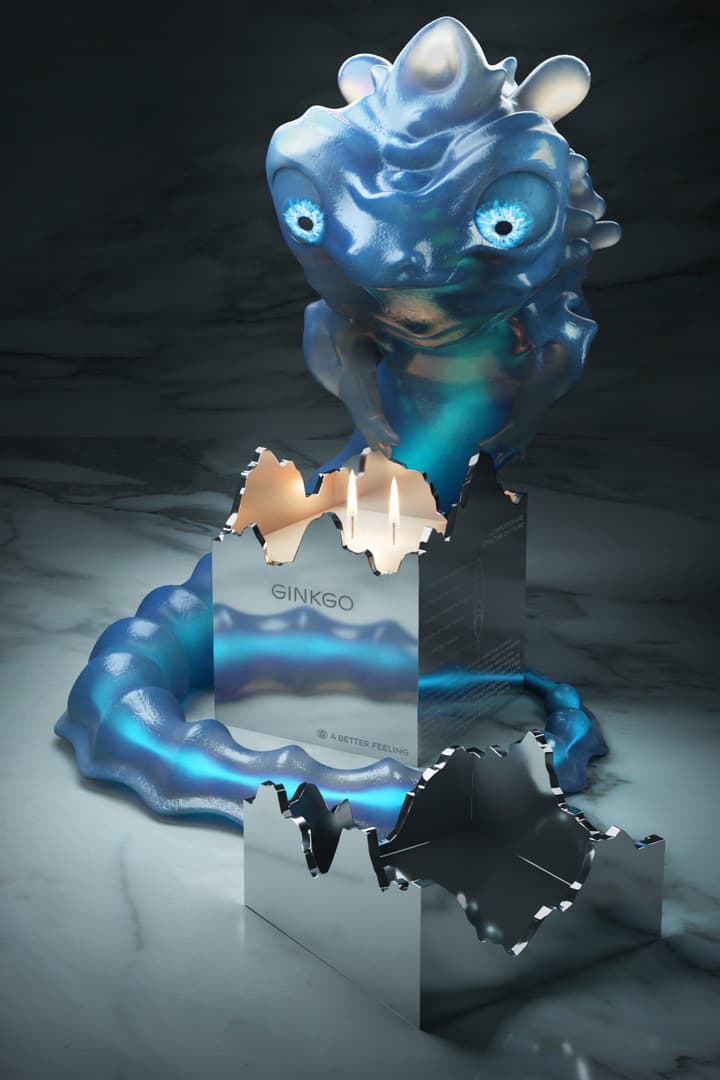 2 of 2
A BETTER FEELING is known for its retro-futuristic eyewear, so stepping into the world of homeware with the launch of its new GINKGO candle seems left-field at first glance. However, as its sunglasses offer sensory experiences through touch and sight, the GINKGO candle seeks to satisfy other senses: mainly smell, but perhaps hearing, sight, and touch too.
GINKGO is not your average candle. The exterior is completely unique — each unit being different from the rest — as it is a two-part vessel composed of solid anodized aluminum. The piece is laser cut and gives the candle a mountainous aesthetic when open and burning, and when the lid is closed, the candle appears as a monolithic block of aluminum.
On the outside, you'll find everything from laser-etched A BETTER FEELING and GINKGO branding to information about the process of combustion. Speaking on the candle, the brand's founder Xander Ghost said:
"We began on paper, working out the shapes and how they'd fit together, and went through several different ideas for how we'd end up actually creating something new like this with its unique shape and the built-in snuffer: 3D printing, injection molds, etc. — but none of it was right. In the end, we started working with a car parts manufacturer. In terms of quality and materials, we definitely have shared ideas. And, in terms of precision, they really are the gold standard. They have to be. There's no room for error in what they do, and the same goes for us. That's part of the reason we wanted the combustion process engraved on the side of the vessel, too; it might seem abstract, but it's a nod to those shared values in terms of its creation."
1 of 3
2 of 3
3 of 3
GINKGO is packed with scents drawn from juniper, jasmine, rosehip, long grass, white amber, and fresh moss, blended into vegan wax that will burn for 60 hours. Ghost also discussed the scent in further detail, adding:
"Creating a scent is about translation — about an idea of a place or a material or an emotion, or even a color, turned into something else entirely. You hear a lot that scents are about evoking memory, but we never really bought into that. Why limit yourself like that? That's why the scenes that we described to the artists at the lab don't come from any one place in the past. Some of them came from there, sure, but they also came from the present and from so many possible futures — in our minds, all of these things were happening at once. It's about an idea of a place that has, does or could exist."
A BETTER FEELING's GINKGO candle is set to release on the A BETTER FEELING website on October 20 for $150 USD apiece. Take a closer look at the candle above, complete with CGI designed by Dmitry Vereshchagin.
In other news, Ben Gorham has released a candle capsule with IKEA.