Balenciaga and Vibram Team-up for "Toe" Footwear Collection
A luxurious take on the FiveFingers.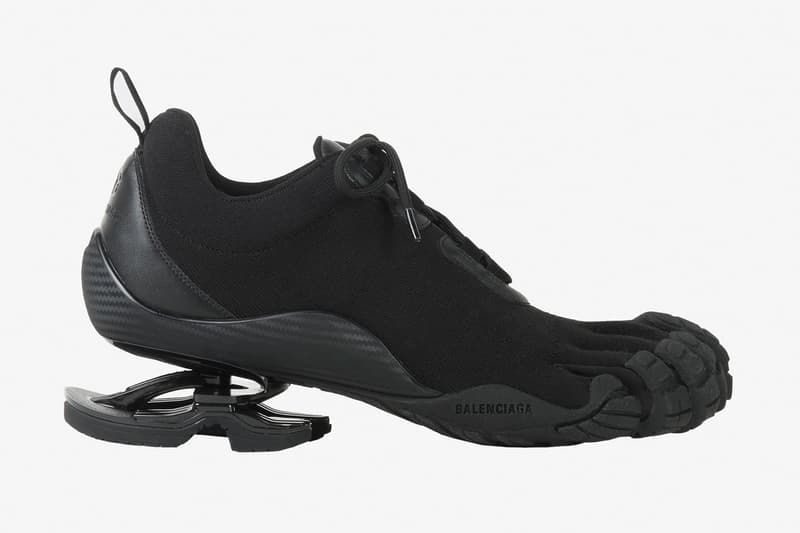 1 of 6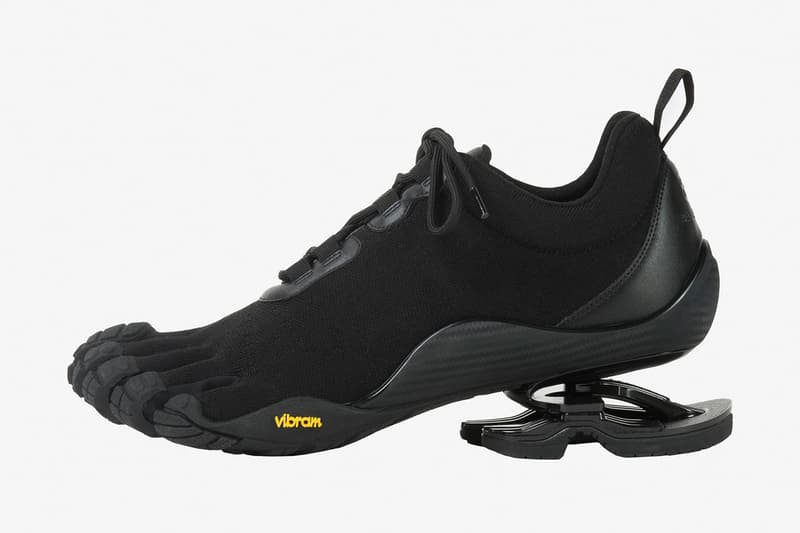 2 of 6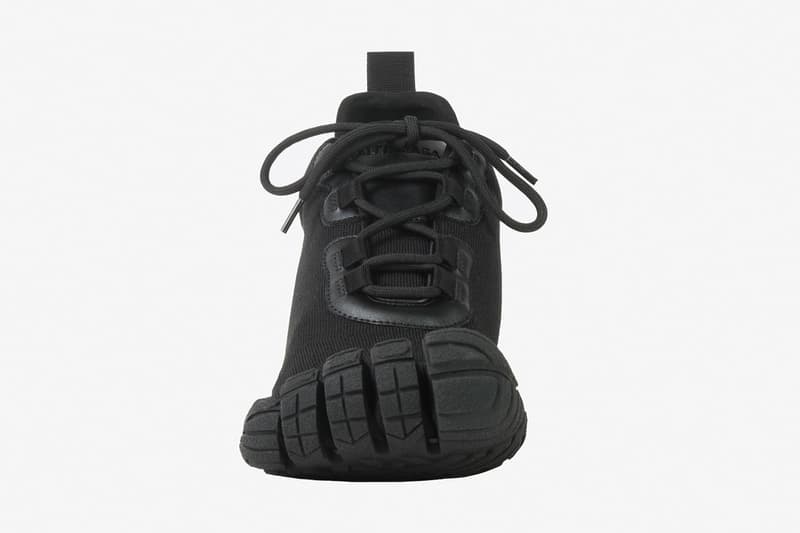 3 of 6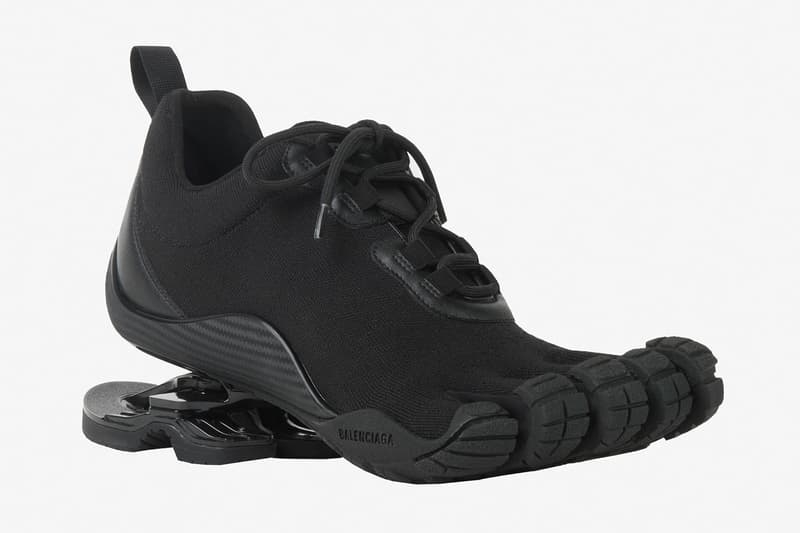 4 of 6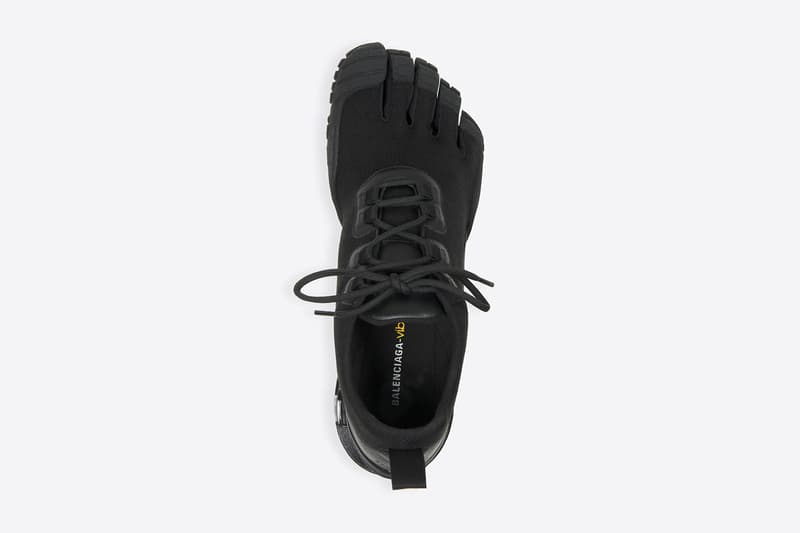 5 of 6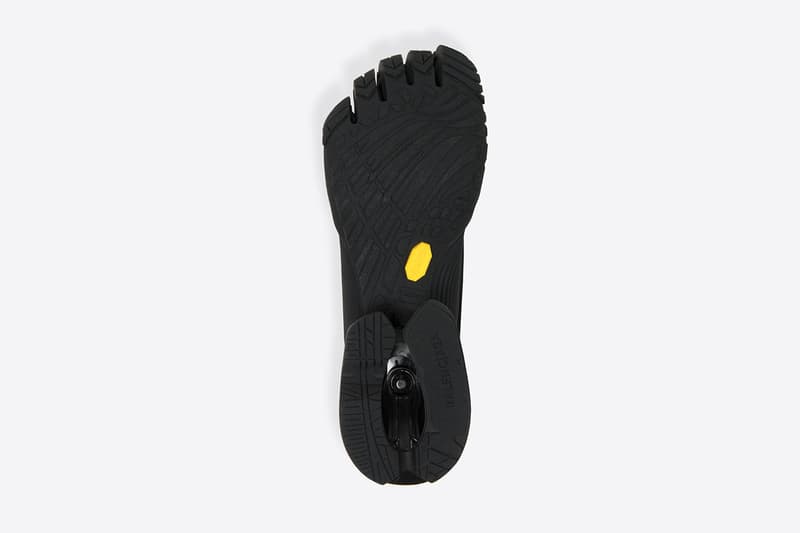 6 of 6
A collaboration between Balenciaga and footwear brand Vibram presents the "Toe" collection, a range consisting of two limited-edition sneaker styles and a high-heeled style, each made from recycled knit.
The collaborative collection takes Vibram's patented FiveFingers shoe style — a flexible sole on the foot that separates each toe, allowing for better tactile perception when moving — and takes it into a new direction. Balenciaga's take on the style adds bounce and height to an already extrasensory experience.
Each Balenciaga Toe is fitted with a five-toad foam insole, hugging the foot like a high-tech glove, and is numbered as one in a series. The limited-edition Balenciaga Toe Sock is available in "Carmine Red" and black, and the limited-edition Balenciaga Toe Lace Up, resting on a heavy-duty suspension heel, is available in black.
A limited number of Balenciaga Toe pairs are available now at Balenciaga's official website and selected stores worldwide.