Damien Hirst's Personally Owned T-Shirt Is Being Sold on eBay for Over $300K USD
The signed and framed tee was acquired by a lucky Instagram user back in May.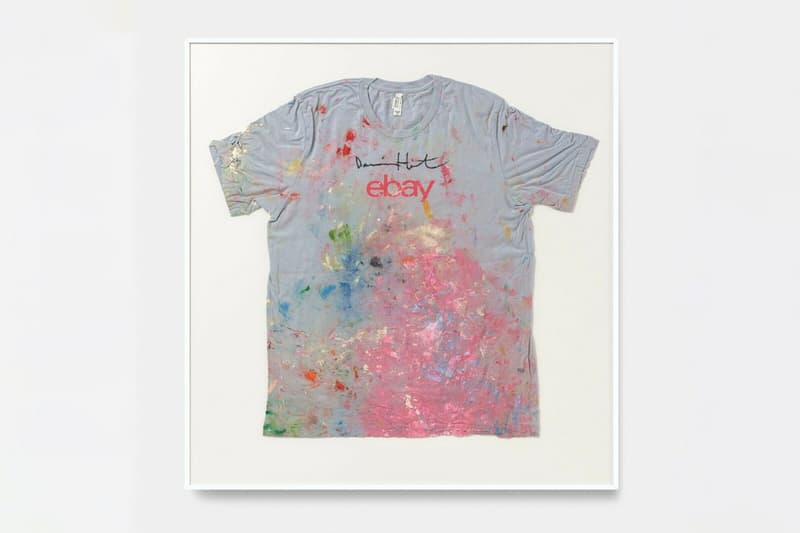 1 of 2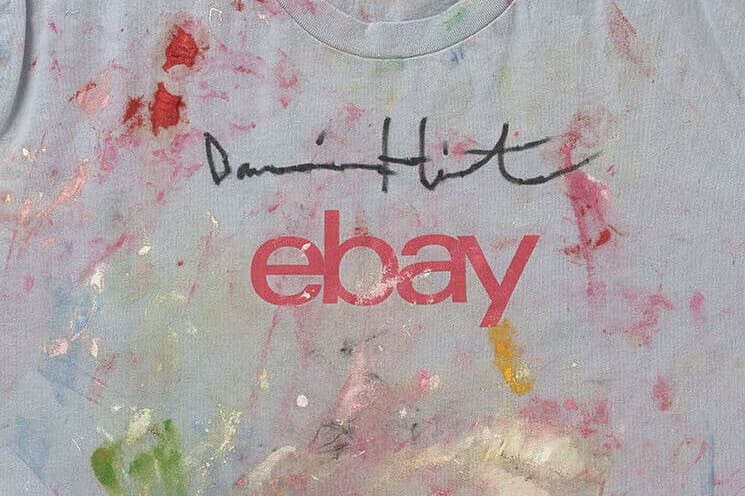 2 of 2
Back in May 11, Damien Hirst launched an Instagram contest that would let seven lucky fans get the chance to acquire his personally-owned t-shirts that the artist wears while painting in his studio. To win one of the the paint-covered tees, the artist asked his followers to "comment something that keeps you smiling in all this chaos, mayhem and mixed messages," he said on Instagram. Several days later, Hirst shared the winning IG handles in a carousel alongside images of all the tees that are signed and encased in a metal frame.
One of the winners, Instagram user @widd_up, won Hirst's eBay-branded t-shirt decorated with colorful oil paint splatters for his answer: ""Hope is the blank canvas, the paint is our dreams, the brush is our actions and the final piece is our reward." @widd_up has recently decided to list the tee on eBay, allowing collectors to purchase it for £250,000.00 GBP (approx. $325,343 USD). The artist's signature is observed on the front portion of the tee, above the eBay logo. The dimensions for the framed work are 37 by 36 inches.
"I'm a huge fan of Damien Hirst, I was born near Leeds where Damien is from and when I lived in Leeds I would visit his work many times in the Leeds art gallery and read the books in the library on him while always being inspired by seeing his work," said @widd_up on the eBay listing. "It is definitely a once in a lifetime opportunity for me to have acquired such an original piece of art directly from Damien himself. In different personal circumstances I would love to hold onto this for as long as I could but at this moment I would like to share the opportunity to acquire this to a collector through eBay, which the t-shirt itself seems to also inspire me with this thought and decision."
@widd_up's listing is currently up until October 31. He stated that he will use a highly reputable and reliable courier company called Flight Logistics in the U.K. to arrange delivery for overseas buyers "and ensure it is packaged and protected in the safest possible manner." For those living in the U.K., the seller is considering to personally deliver the work to local buyers or arrange a fully insured courier to the desired destination.
Check out the eBay listing for Damien Hirst's eBay T-shirt here.
Elsewhere in art, Leica has announced a new partnership with the award-winning photo lab WhiteWall.