Wiley Attributes All of Stormzy's Success to Ed Sheeran on "Eediyat Skengman 3" (UPDATE)
The godfather is back with a flurry of disses.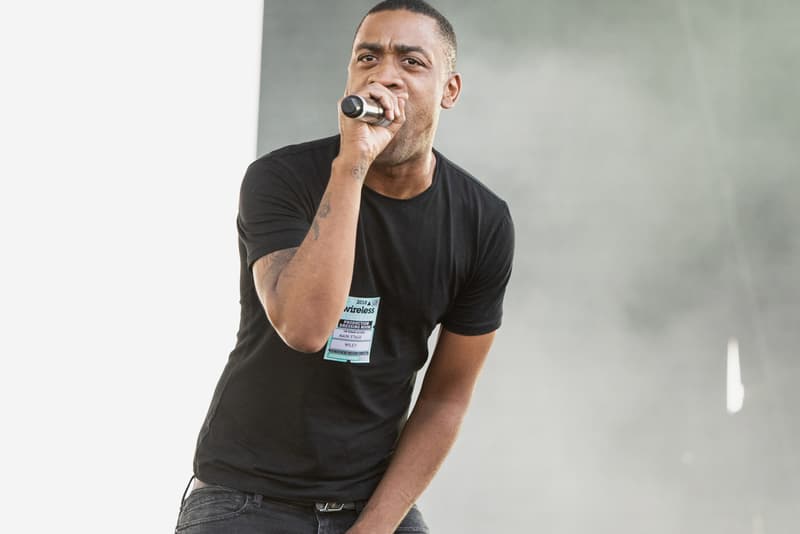 UPDATE (January 10, 2020): Wiley continues to have Stormzy in his crosshairs following the fellow UK rapper's quick response in "Still Disappointed". ""Eediyat Skengman 3" rounds out a trio of heated diss-tracks, all released this week stemming from some social media beef and pent-up aggression dealing with the respective musician's family members.
Most notably, Wiley continues to discredit Stormzy's ability to make it on his own merit, attributing all of his rival's success to Ed Sheeran having introduced the Heavy Is the Head rapper to JAY-Z. "Come alive when it's drama/ Jump at a man and disarm yah/ Ed got you in the room with JAY-Z/ But you came back with that bullsh*t after/ Dun I said, take who back to where?/ Because this whole campaign, I see is air," Wiley raps. Stream the entire response below and look out for Stormzy's response later this weekend (or better yet tonight).
---
UPDATE (January 7, 2020): The year for grime is off to a militant start from two of the genre's heavyweights. Nearly a day after Wiley took aim at Stormzy with "Eediyat Skengman" — which addressed Big Mike's "Wiley Flow" homage track, called him out for his Ed Sheeran collaborations,  and further poked fun at his former relationship with Maya Jama — the newfound king of grime brought it back with a drill-heavy track titled "Disappointed," which took things up a notch. On the track, he takes aim at Wiley's half-brother and fellow grime emcee Cadell as well as his father. Yet Stormzy seemed to falter on addressing his own importance in the scene and his large success over the years rather than aptly sparring with the godfather. Wiley's taken note of this and is now back for round two, responding to Stormzy's rebuttal with a brand new send titled "Eediyat Skengman 2."
Over the new war dub, Wiley slings out personal attacks, riding over the gritty 140 instrumental that's filled with blasting basslines, game-like synths, string samples, and more. Lyrically Wiley takes aim at Stormzy's mom with lyrics like "If I see your mum down Croydon market / I'm gonna rip that weave off her head, dead," whipping out a flurry of disses that prove why he's nicknamed the Godfather of Grime.
You can stream "Eediyat Skengman 2" below.
---
ORIGINAL STORY (January 6, 2020): After starting 2019 with a freshly militant aim at Skepta, grime overlord Wiley is hitting off 2020 with a new enemy in his crosshairs — Stormzy. Last week the two duked it out online, with Stormzy calling Wiley a "crackhead." Much of this was a result of Stormzy's latest No. 1 on the UK charts being alongside Burna Boy and Ed Sheeran ("Own It"), the latter who Wiley has been vocally critical of being a grime culture vulture in the past. But the legendary call-outer isn't letting the newfound king of grime off easy, instead, he's challenging him to a classic battle of the emcees with a brutal new send, "Eediyat Skengman."
As is expected, Wiley isn't afraid to turn things up a notch, letting loose on the Croydon native over a brain-shaking dub instrumental. He throws water on the fire of Stormzy's recent "Wiley Flow" cut which celebrated the pioneer's longstanding legacy. "These bumbaclat flows I'm hearing are all my ones / It's not homage, looking like a sly one, I know when a brudda and a label join together and they try one / They all copy me, they want some of my one / It don't work though 'cause this my ting / And I'm the heavyweight champ of the grime ting."
Just last week, Dot Rotten went on to criticize the entire grime scene, claiming that no one has been putting on for the community, further claiming that Boy Better Know copied one of his songs on top of stating that JME and his recent Grime MC project were subpar. Wiley responded in visceral fashion, letting off a string of diss tracks with equally in-your-face bars.
You can listen to "Eediyat Skengman" below.
For more in grime, AJ Tracey recently released a visual for "Zelda." 
Stormzy fully bodied Wiley here ngl pic.twitter.com/mGTH0V7lQd

— . (@wtfwaz) January 1, 2020