JME's Highly-Anticipated 'Grime MC' Is Now Available Digitally
The grime pioneer also sat down to discuss the history of the genre.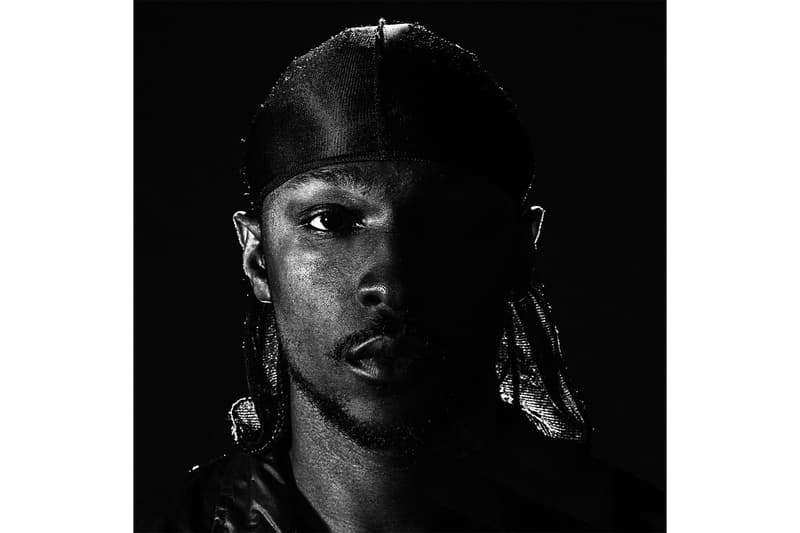 After releasing his long-anticipated album Grime MC via vinyl and CD in November, grime pioneer and Boy Better Know co-founder JME has now released the album via the iTunes Store. The album follows his critically-acclaimed 2015 project Integrity>, and was originally released at a variety of locations in the UK. This is much in response to his distaste for streaming services, with JME bringing out his grassroots emphasis that prioritizes the musical experience.
The 18-track project sees JME tapping a variety of cameos from fellow grime overlords Skepta, P Money, Giggs, Wiley, and more. Picking up the crux of the album's executive production, JME remains ever-faithful to London's grassroots grime scene. He employs rowdy beats and BPMs that retain the genre's classic 140 tempo, with the project's lyricism soaking with street slang and Jamaican vernacular. Every beat retains the locale's classic underground dance sound: blasting garage basslines, nostalgic drum machine loops, and ominous synths are full-frontal throughout. Interestingly enough, iTunes still labels the project as "Hip-Hop" even though JME directly calls out the platform for mislabeling grime on "Changes."
Atop of the digital release of the project, JME also recently sat down with Rinse FM to discuss the history of grime on International Grime Day (January 1), speaking on the scene's past, present, and future, as well as about the project. You can watch the interview below and purchase the digital album here.
For more music news, KOTA The Friend recently released a new track titled "Thieves."
iTunes not Apple Music.

It's also available on the google play store as well and amazon etc pic.twitter.com/42HwSCv4Sx

— Jme (@JmeBBK) January 1, 2020