Teejayx6 Continues His Scamming Blueprint With '2020' EP
The Detroit teenager builds upon his status as the face of Scam Rap with a new 5-track release.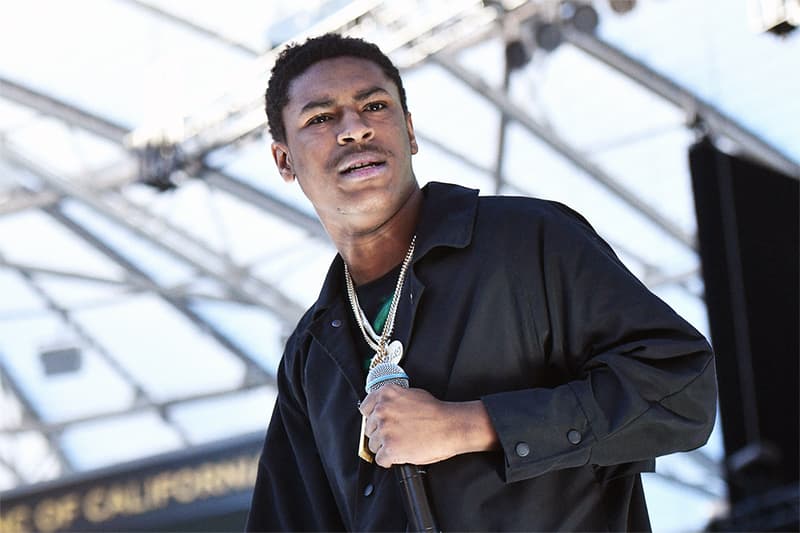 Scam Rap's major rise to prominence throughout last year was thanks to a number of fresh young voices taking a new approach to the topic. From Oakland's Guapdad 4000 to Drego & Beno, Bandgang Lonnie Bands and City Girls, refrains of Tor Browser, VPNs and the Dark Web echoed throughout 2019. But arguably the face of the movement, Detroit teenager Teejayx6, established himself as the foremost authority on scamming with anthems like "Swipe Story", "Dark Web" and "Blackmail." Those thematic elements continue with his latest release, 2020, a 5-track EP that focuses on Teejayx6's continuous animosity, quick escapes from federal officers and his cunning ability to take advantage of those unfocused on internet security.
Teejayx6 finds the perfect balance between aggression and punchlines worthy enough to stop the song and backtrack 15 seconds for a quick revisit. "I ain't playing with ni**as, I'll put you on your deathbed/ I just got offered $20 million from Def Jam/ But I declined it because I make more off scamming/ He just tried to send me $7000 through CashApp, but they declined it because they know I'm scamming," he yells on the intro track '2020' produced by Undefined.
"Off White" sees the young star shift his focus to selling illegally purchased military guns to cousins, the pros and cons of PayPal while he has a suspended CashApp account yet again and forging birth certificates through online templates. The instrumentals come equipped with frantic pacing while "Bodybag" has a surprising vintage R&B refrain that Teejay tries to convince his audience is actually him singing (it's not). Listen to the project below and stream his scam-filled Black Air Force 1 Activity mixtape, too.