Nike Backs Obama Presidential Center With $5 Million USD Grant
The donation will help build an athletic facility.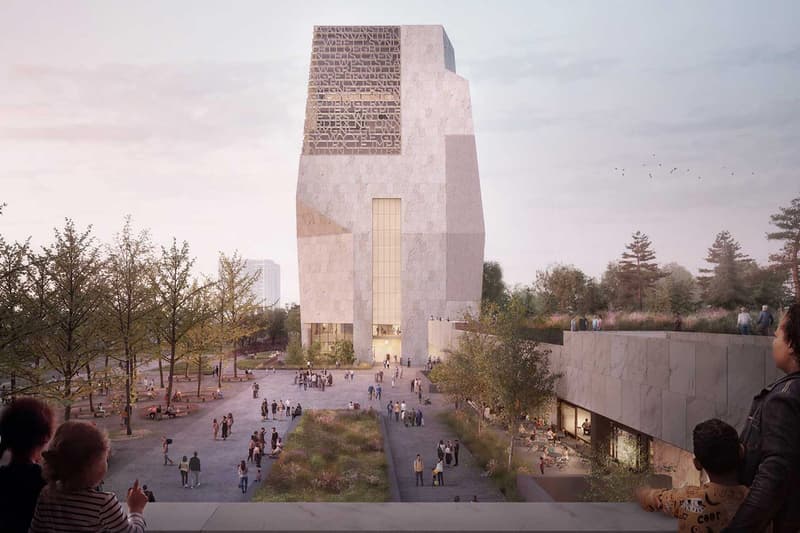 Nike has recently announced plans to support Barack Obama's Obama Presidential Center in Chicago with a $5 million USD grant through its charitable Nike Foundation initiative. The center marks the first presidential library to include a public facility for sports and activity, which will be fostered through designated programming and events that are free and open to the community.
"The very presence of an athletic facility underlines how much the power of sport is woven into President and Mrs. Obama's identities," stated Jorge Casimiro, Nike's chief social and community impact officer and Nike Foundation president. "President Obama, after all, is famous for his NCAA brackets and his love of the White Sox, and the Obama family inspired kids everywhere to get moving."
Activities like dance classes, basketball games and even sledding will all be accessible through the center, with one of the core goals being to encourage movement in individuals (especially children) who will then "move the world." There will also be culturally-centric spaces including a museum, a forum for meetings and a branch of the Chicago Public Library.
"It's all part of a new kind of presidential center: a place to inspire, a place to learn and a place to reflect, but also — as befitting a president who brought his love of hoops from the South Side of Chicago to the South Lawn of the White House — a place to grab some friends and get active," Casimiro said.
He added: "Our belief in the power of sport to transform lives is why we work with organizations like the Obama Foundation — because whether it's on a global scale or at the grassroots level, we've seen what's possible when sport brings us together."
Read Casimiro's full op-ed on Nike's website for more details about the Obama Presidential Center.
Elsewhere for Barack Obama, the former president will soon release a film with Netflix centered around the disability rights movement.