Nike Crafts Diamond-Covered Gold Champion's Ring for Grand Paris Basketball League
Featuring engraved Swoosh logos and Parisian landmarks.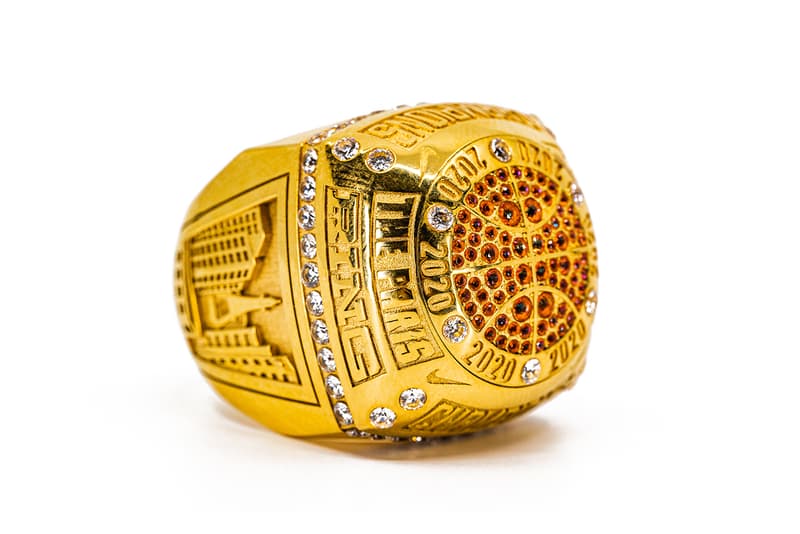 1 of 3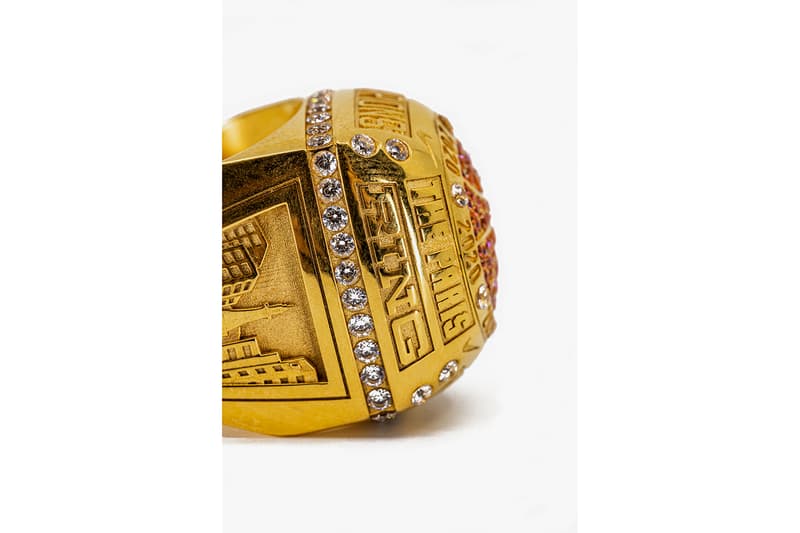 2 of 3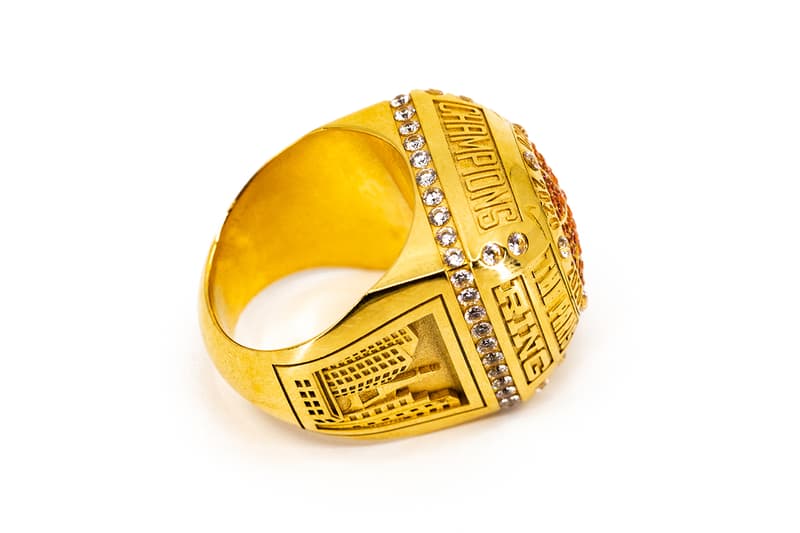 3 of 3
Nike has unveiled the champion's ring for the upcoming Grand Paris Basketball League, a new 3 vs 3 tournament based on the NBA model.
Dubbed The Paris Ring, the tournament will pit 16 to 19-year-olds in four segments — North-West, North-East, South-West and South-East. The winners of each will then playoff in order to win the title in the French capital, with their prize being Nike's champion ring.
The chunky piece is made from gold and is covered in precious gems. Nike has embellished the crest of the ring with dozens of orange-hued stones that come together to shape a basketball, adding larger diamonds and "2020" engraving around the logo. Diamonds are set into the entire perimeter of the ring, which sit underneath the large crest that's engraved with Swoosh branding, the word "Champions" and the tournament's name, "The Paris Ring."
Towards the lower part of the ring, Nike has engraved Parisian landmarks into the gold to further note the special occasion. Take a look at Nike's champion ring in the gallery above.
In other news, PSG and Jordan Brand have come together once more for the 2019/20 kit.