Une bague de champion inédite imaginée par Nike pour le lancement de sa Ligue de Basket à Paris
Les inscriptions pour cette Ligue façon NBA sont ouvertes.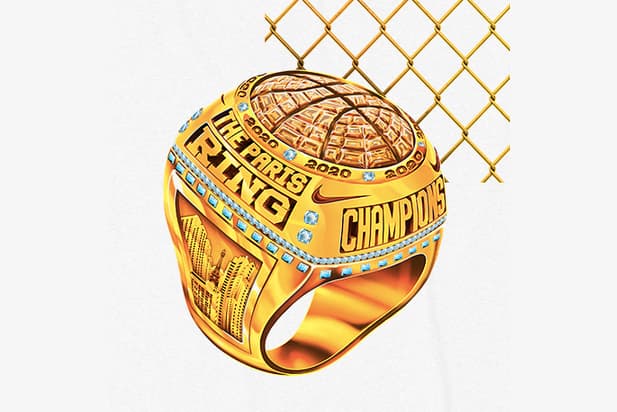 Alors que le NBA Paris Game approche à grands pas, Nike continue de promouvoir la culture basket à Paris. Cette fois, le Swoosh annonce la création d'une Ligue de Basket du Grand Paris baptisée The Paris Ring et calquée sur le modèle NBA. Au programme un énorme tournoi en 3 vs 3 (un tournoi filles et un tournoi garçons) pour les 16-19 ans tandis que la Ligue se composera de quatre conférences, Nord-Ouest, Nord-Est, Sud-Ouest et Sud-Est.
Les grands gagnants des finales de conférences s'affronteront alors en playoffs pour tenter de remporter le titre de meilleure équipe de la capitale ainsi qu'une bague exclusive designée spécialement par le Swoosh à cette occasion. Les qualifications pour The Paris Ring se tiendront du 22 au 30 décembre prochain et les playoffs auront lieu le 22 janvier 2020, deux jours avant le NBA Paris Game, sur une journée 100% basket qui réservera son lot de surprise.
Rendez vous sur le site de Nike pour compléter votre inscription et retrouvez le programme des qualifications ci-dessous :
- Nord-Ouest le 22/12
- Nord-Est le 23/12
- Sud-Ouest le 29/12
- Sud-Est le 30/12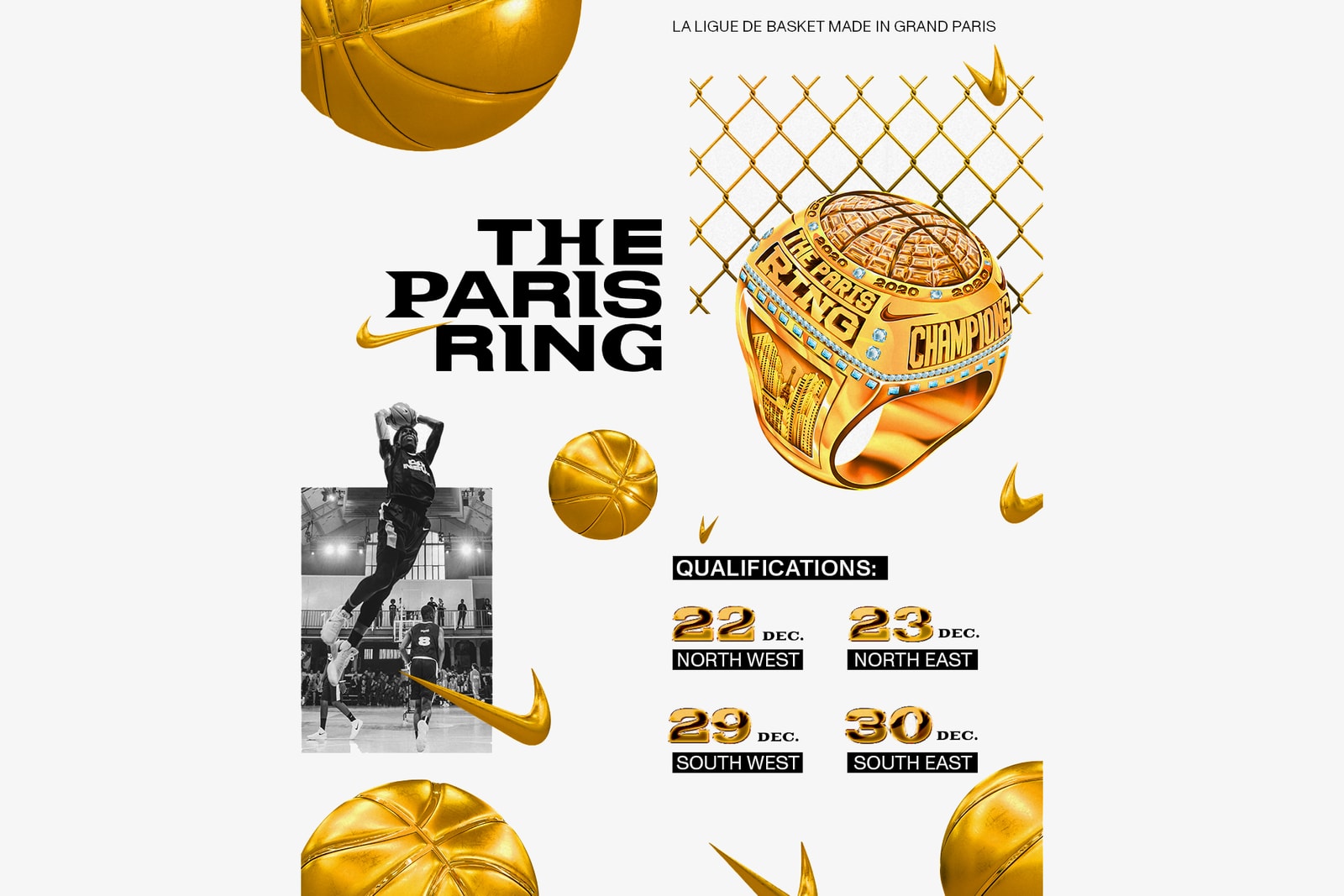 Et si vous l'aviez manqué, Nike a récemment droppé une collection exclusive dédiée au NBA Paris Game.