Lakers to Give All Fans Free Kobe Bryant Shirts at Staples Center Game
The team honors the franchise legend in first game since the tragic news.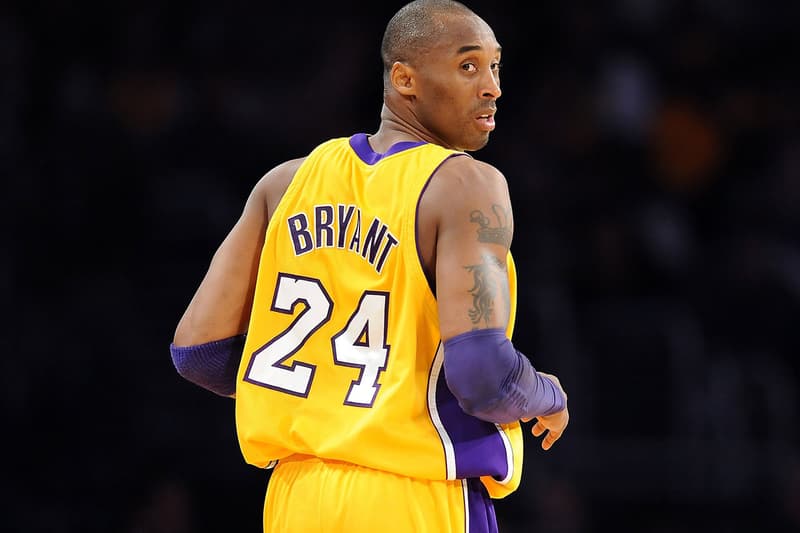 The LA Lakers will honor Kobe Bryant in a number of ways for tonight's game, Friday January 31st against the Portland Trailblazers at the Staples Center. One of the ways they will remember the Laker legend is by giving all fans in attendance a free Kobe Bryant T-Shirt baring the likeness of his official jersey. There will be 20,000 tees in total — half sporting the #8 and the other half designed with the #24. Every single seat is already covered with these T-shirts as seen from the official images.
Other ways that the Lakers will be honoring Kobe is through a special court design — the numbers #8 and #24 will also be emblazoned on the hardwood. Team players will wear a special patch of that same court design on their uniforms.
This is the Lakers' first game since the tragic passing of Kobe Bryant and his daughter Gianna "Gigi" Bryant, both who died in a helicopter crash along with seven others — John Altobelli, Keri Altobelli, Alyssa Altobelli, Christina Mauser, Ara Zobayan, Sarah Chester and Payton Chester.
The sports community will expect a large turnout with a night that will include a moment of silence as well as multiple tributes by the organization in place. It will be a truly emotional night to say the least. Carmelo Anthony who plays for the Portland Trailblazers will not be in attendance as he's still mourning the death of his friend.
Also recently, the NBA announced it has changed the NBA All-Star game format to honor Bryant.