Ben Baller Crafts Takashi Murakami-Approved Necklace for Kid Cudi's Birthday
A year in the making, the 18k gold 'Kiki' piece is studded with pink sapphires, rubies & diamonds.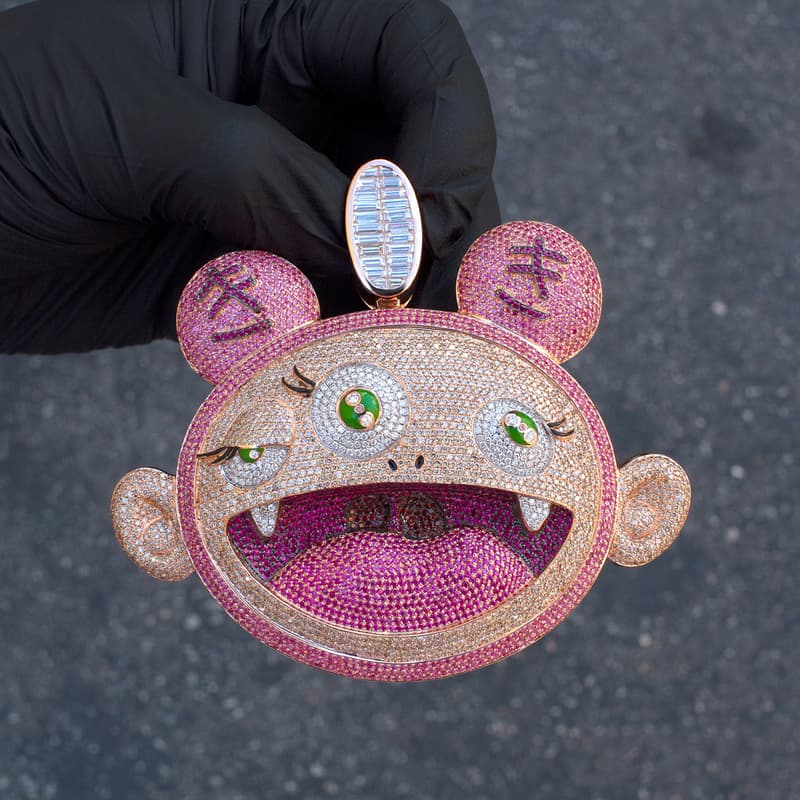 1 of 4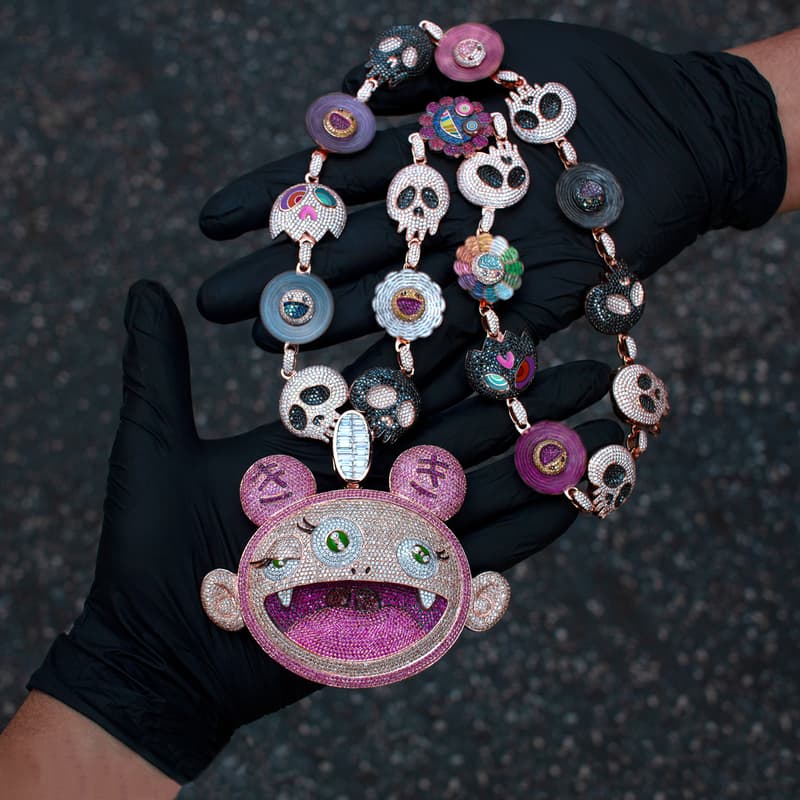 2 of 4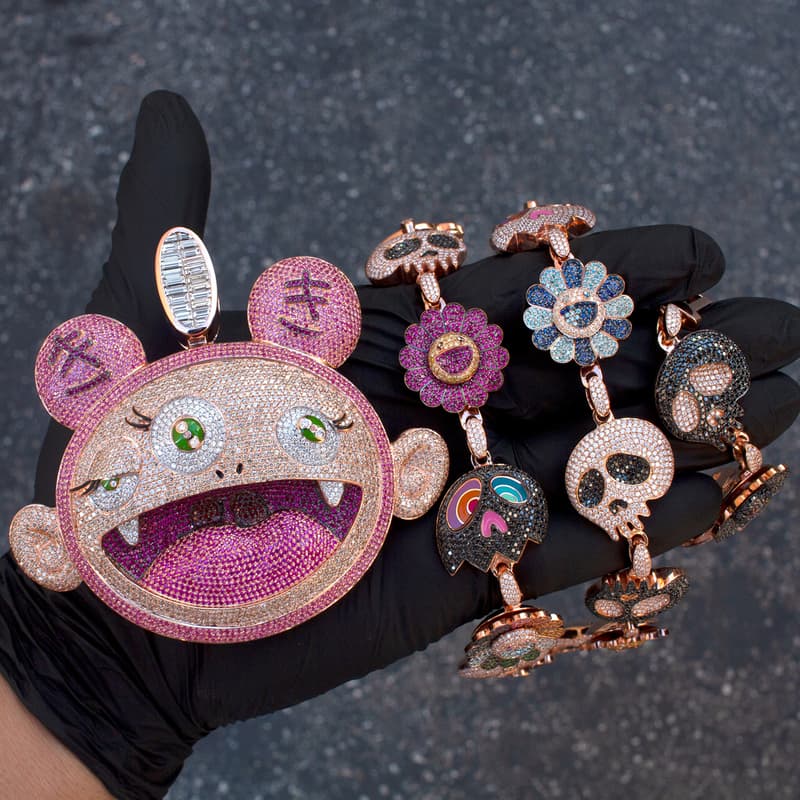 3 of 4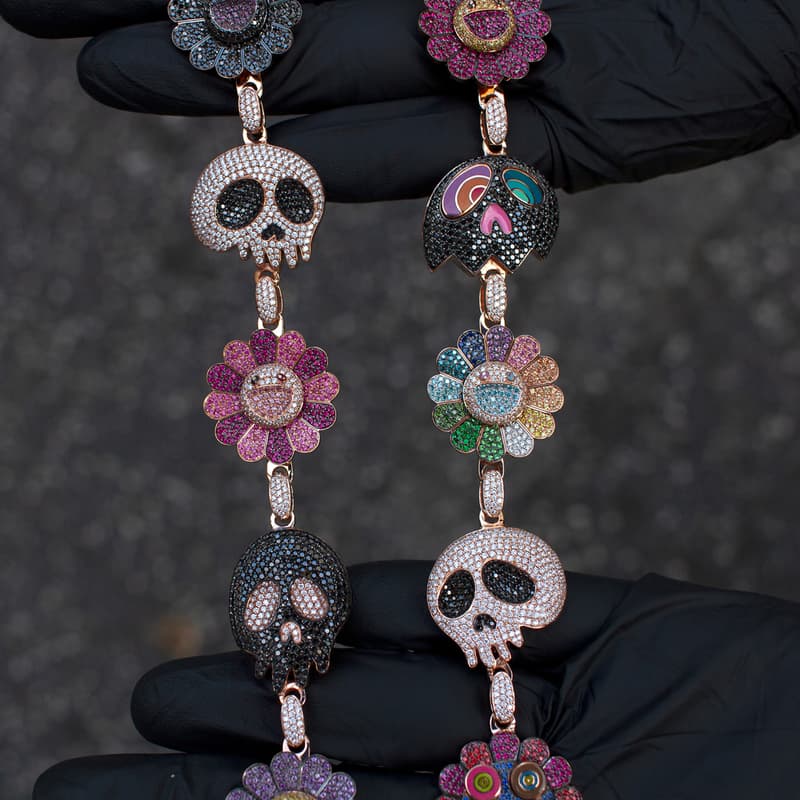 4 of 4
The ever-in-demand Ben Baller has kicked off his 2020 with a jaw-dropping piece of custom jewelry designed for his longtime pal Kid Cudi. Co-signed by Baller's friend and frequent inspiration Takashi Murakami, a stunning blend of precious gems and gold informs the necklace, from the chain to the 'Kiki'-shaped pendant.
Covered in rubies, diamonds and pink sapphires, the gleaming necklace sports a Murakami-themed chain to complement the enormous 18k gold pendant. Familiar Murakamai iconography, like skulls and smiling flowers, appears throughout, rich with color and glistening stones. The pendant is the star of the show, of course, with an impressively-accurate rendering of Murakami's 'Kiki' character on the front and a pair of embossed Murakami symbols on the rear, surrounding an image taken from Cudi's Satellite Flight: The Journey to Mother Moon.
1 of 7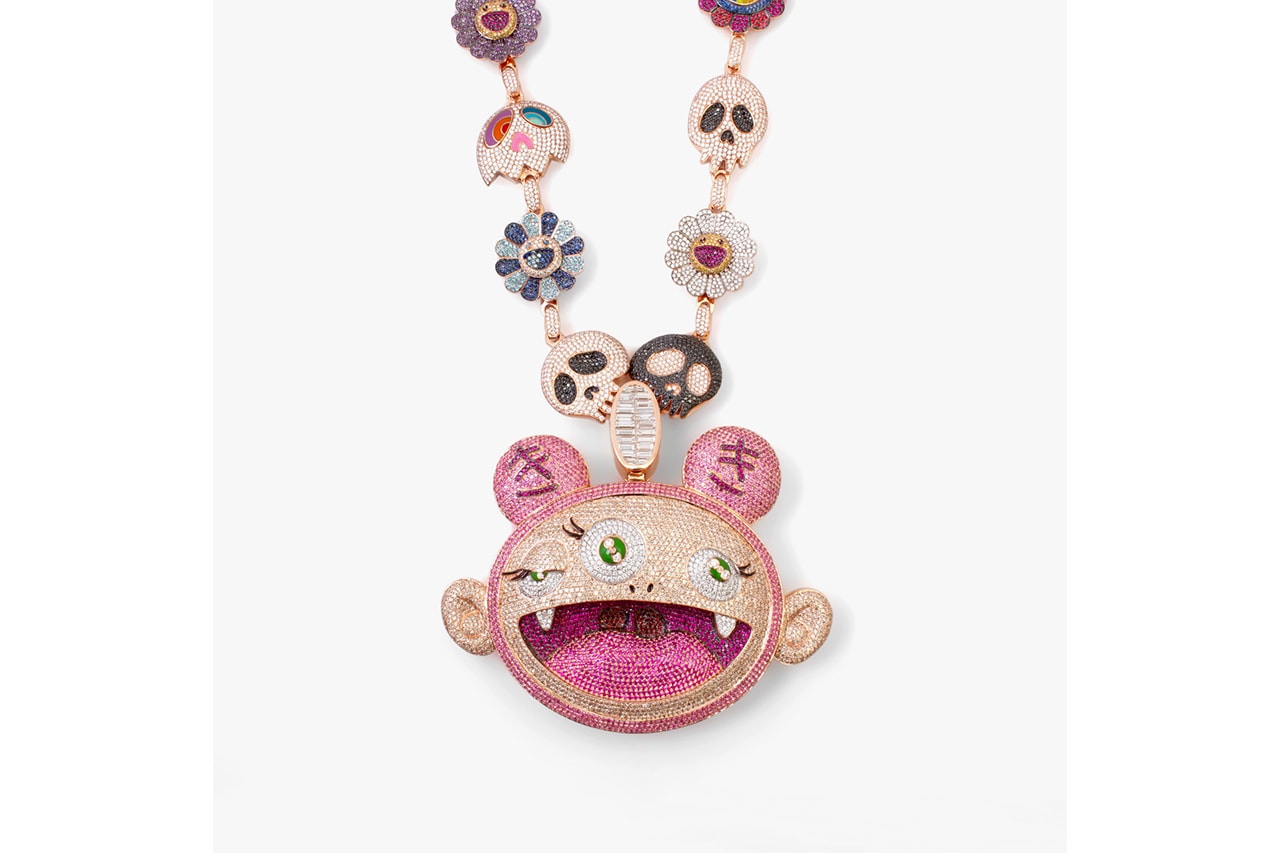 2 of 7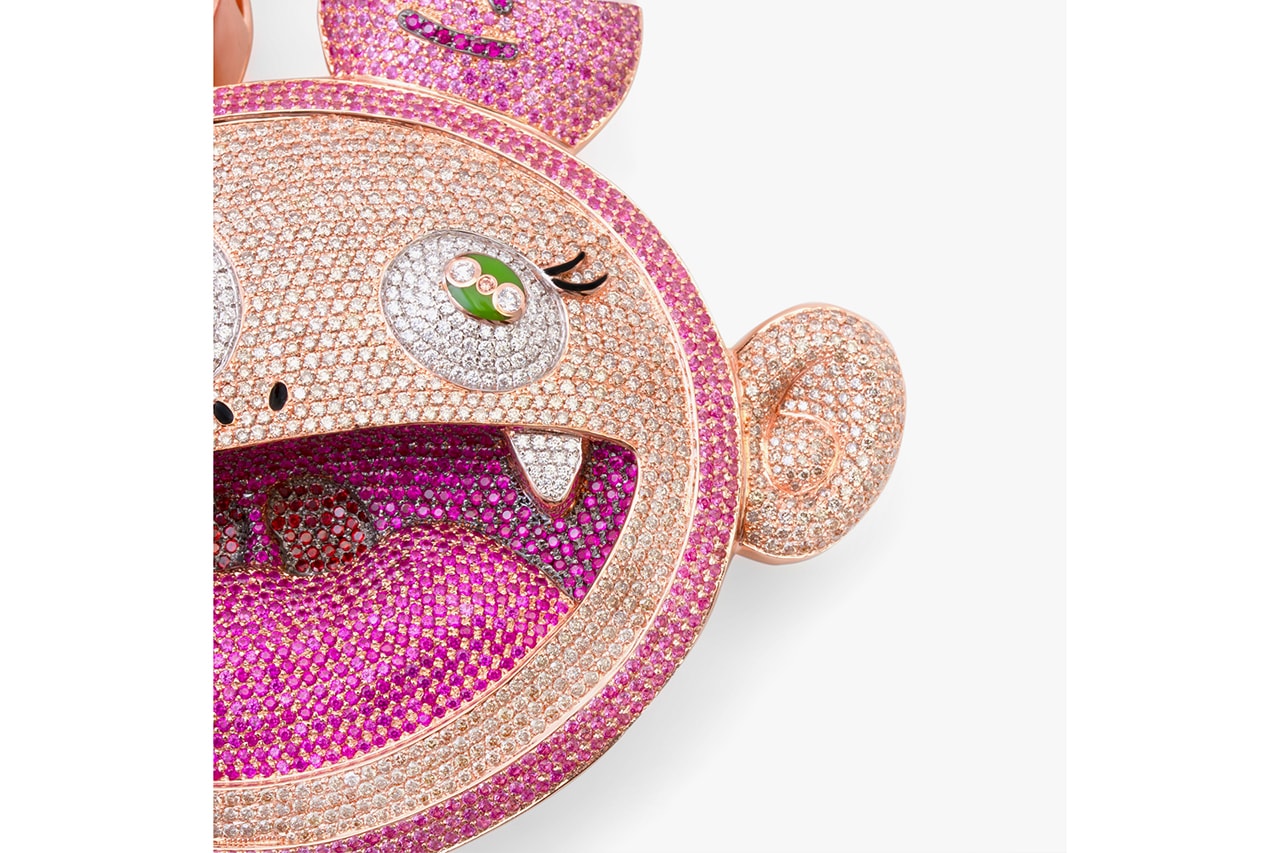 3 of 7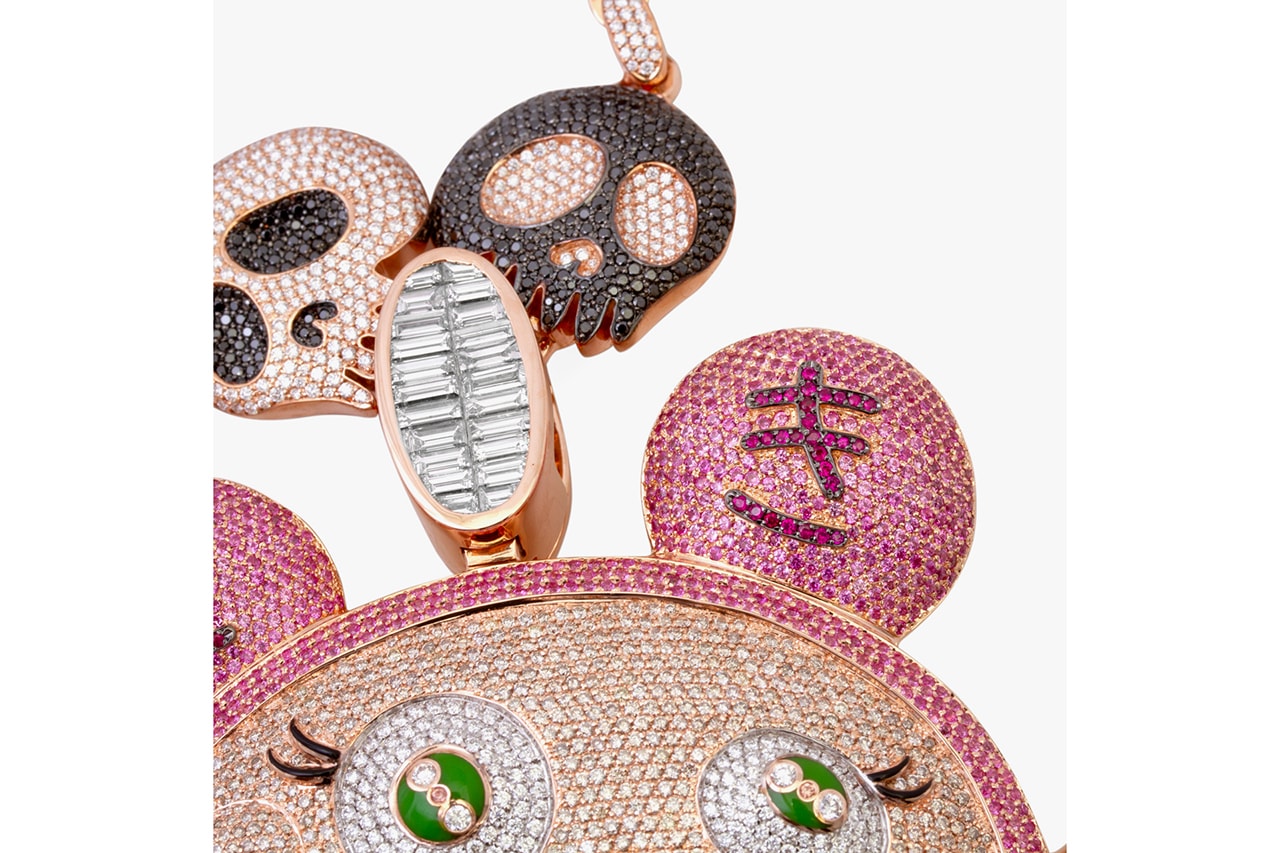 4 of 7
5 of 7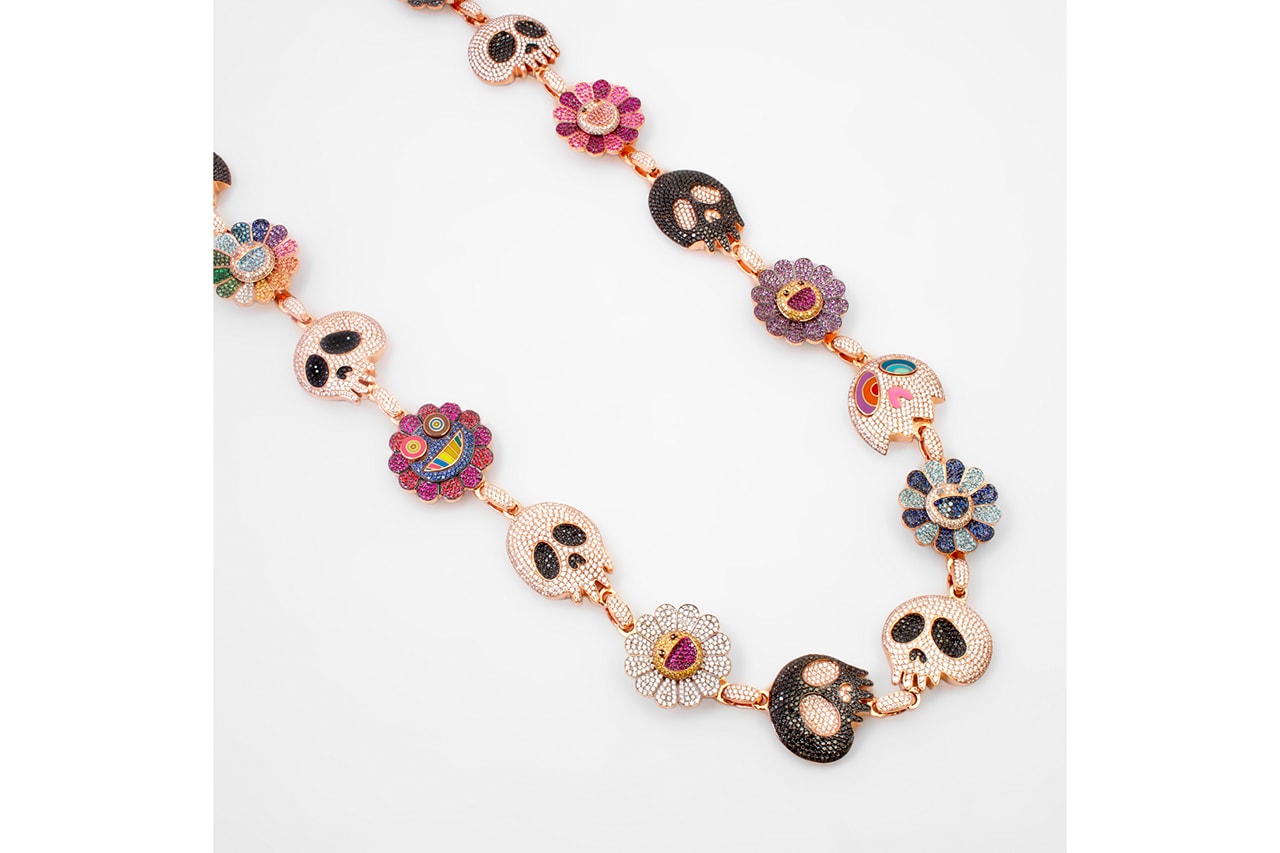 6 of 7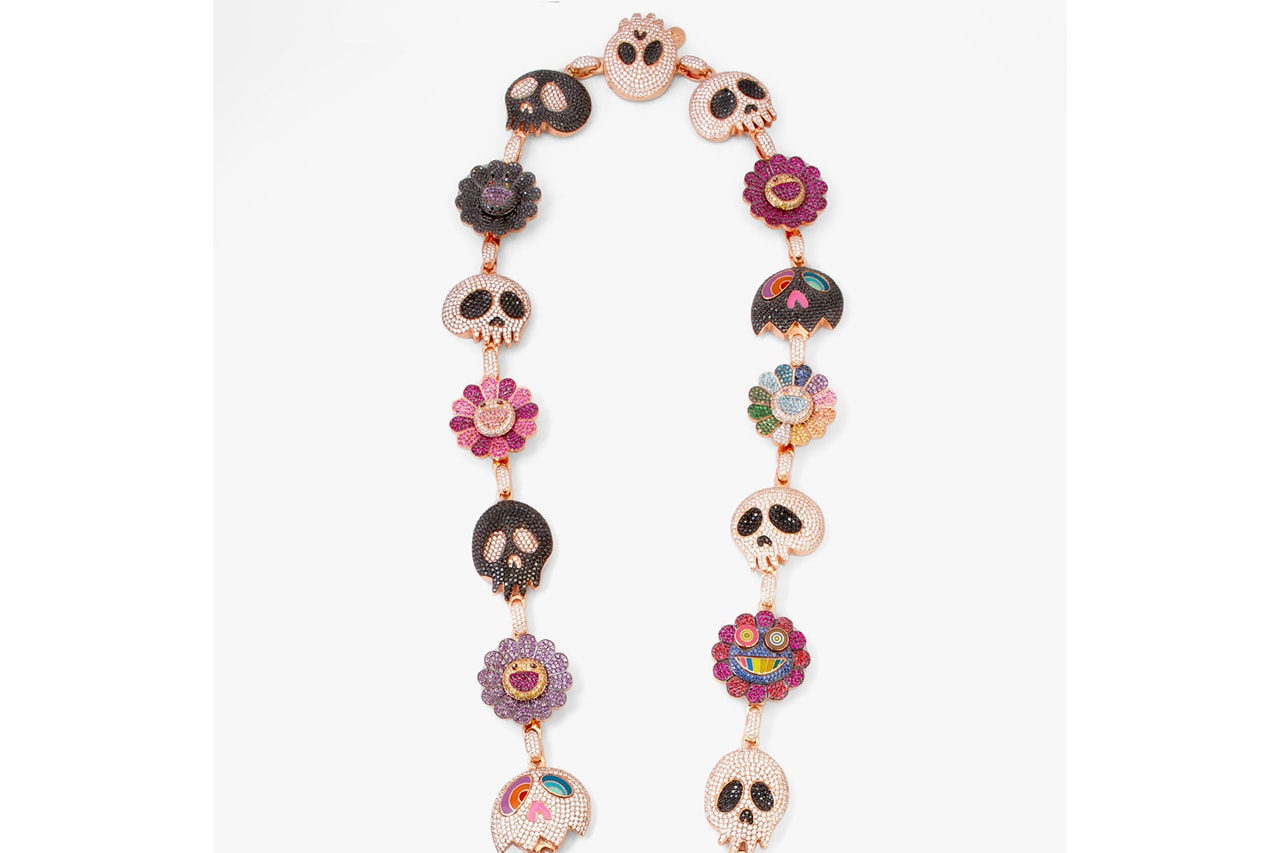 7 of 7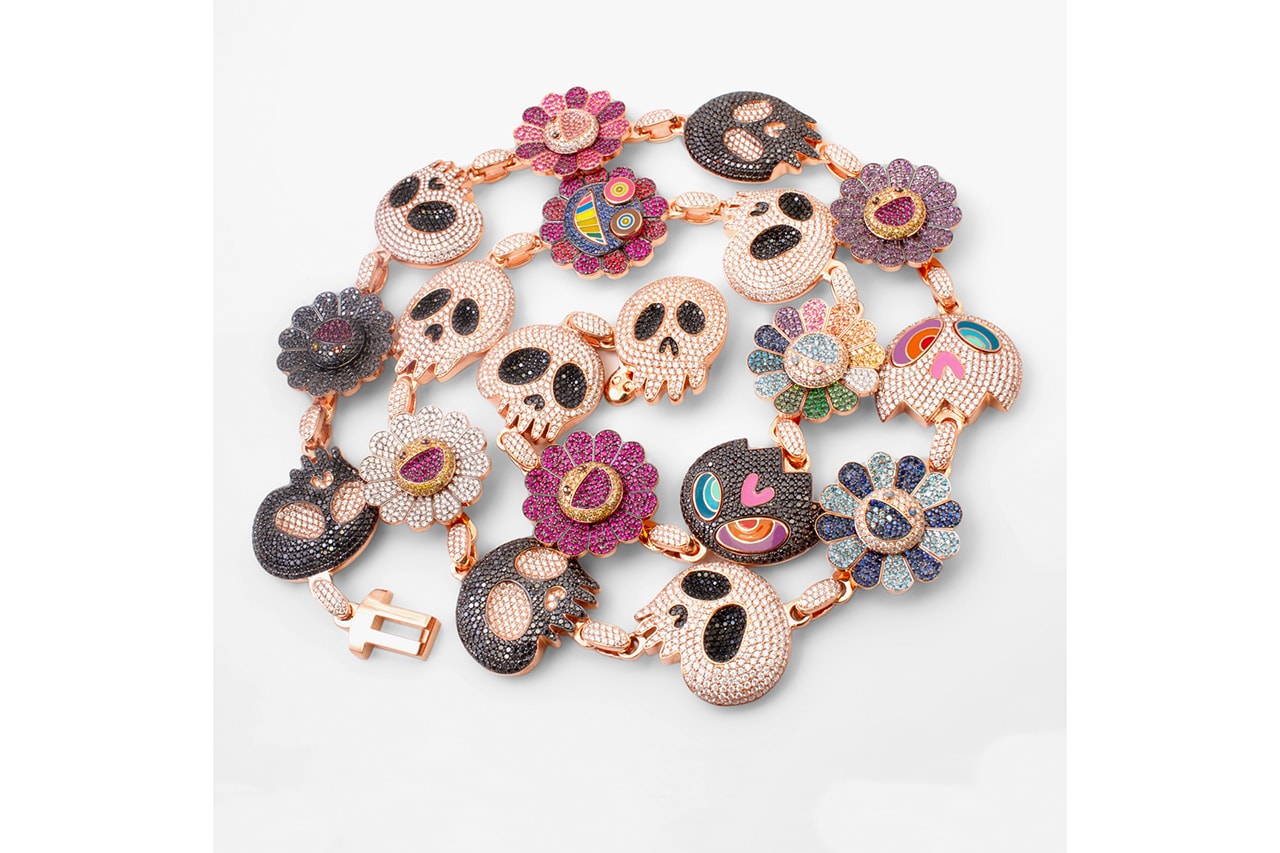 Check out detailed shots of Baller's lavish design above, which was gifted to Cudi on January 30 for the rapper's 36th birthday.
Meanwhile, Cudi recently appeared on Selena Gomez's Rare album.