Farfetch Raises $250M USD in Debt to Further Grow Platform
Tencent and Dragoneer are on board to invest.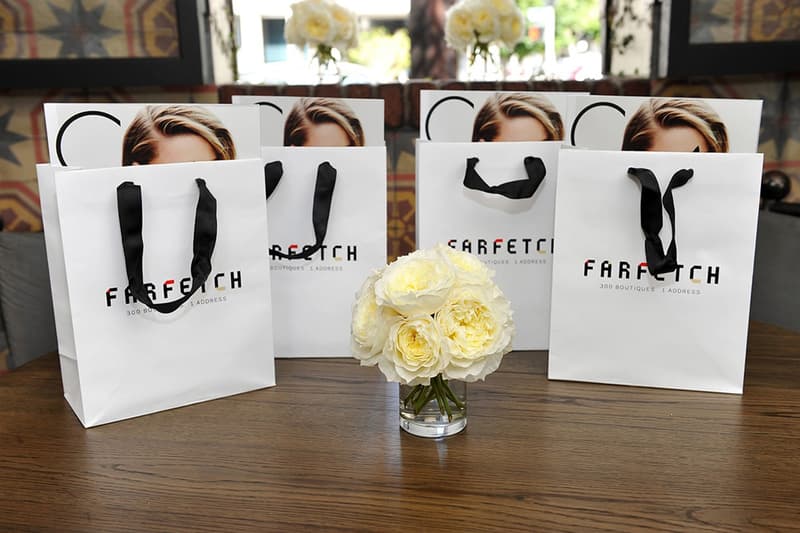 Farfetch recently announced that it will be offering convertible senior notes totaling $250 million USD to global tech company Tencent and San Francisco-based investment firm Dragoneer. Tencent is on board to purchase $125 million USD of the notes, and Dragoneer is set to purchase the other $125 million USD.
The decision to open up to more investors through a private placement of convertible debt was celebrated by Farfetch investors who were reportedly concerned with the company's strategy. As an immediate result, Farfetch shares increased 11.4 percent to $12.62 USD. According to WWD, the new shares "could be converted into shares at an initial price of $12.25."
Farfetch told WWD that the deal will support its liquidity and its "long-term strategy of delivering a global technology platform for the luxury fashion industry."
Farfetch and Tencent already have a particularly interesting relationship, as the global retailer is currently using Tencent's WeChat platform to help Western brands reach Chinese consumers. The retailer added that its decision will "facilitate the company's continued focus on executing its growth plans, including in the key China market, and driving toward operational profitability."
Farfetch founder and CEO José Neves says that Tencent's "deep technology expertise and ongoing relationship with Farfetch, paired with Dragoneer's expertise in supporting growth-oriented technology companies, makes both investors outstanding partners."
The notes issued by Farfetch to Tencent and Dragoneer will mature on December 31, 2025 unless they are converted, redeemed or repurchased at an earlier date.
Elsewhere in business, Barneys is currently in a legal battle with ex-employees over severance claims.