Junya Watanabe FW20 Redefines the "Retro Uniform" With Updated Workwear
Over a dozen collaborations including Italian motor sports companies, Levi's and more.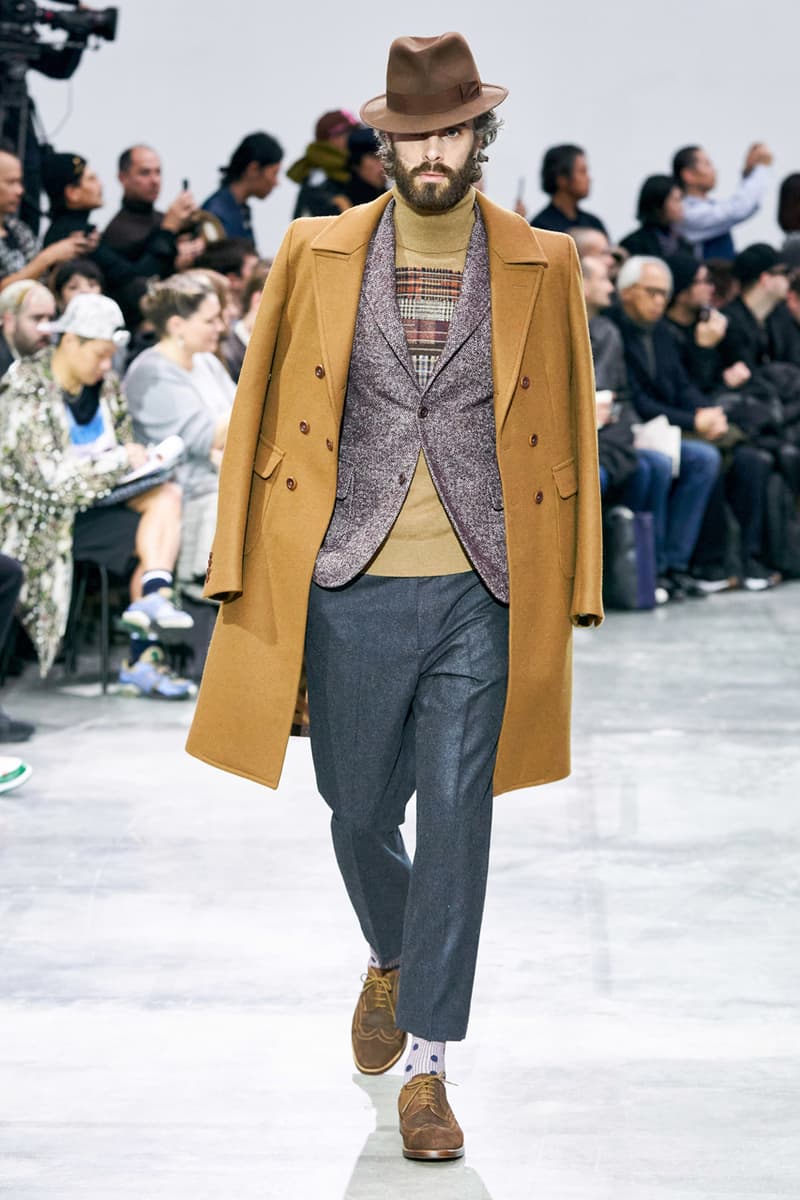 1 of 39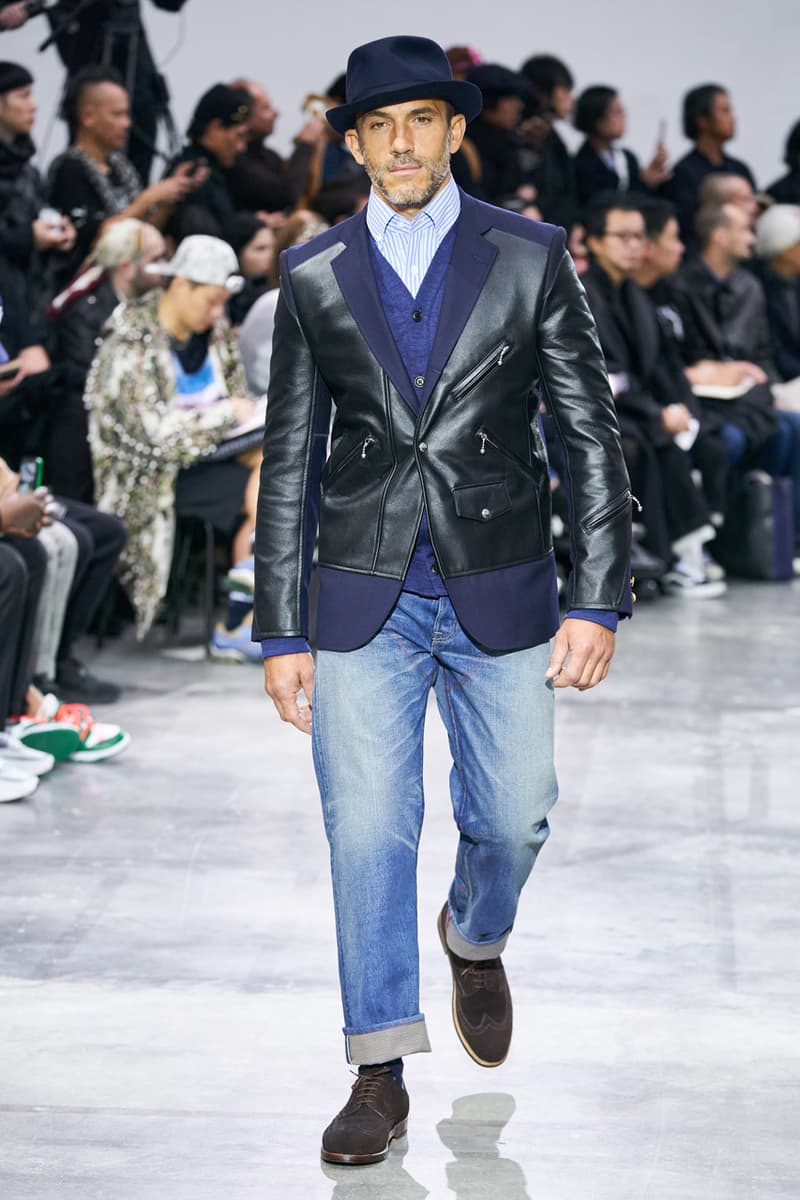 2 of 39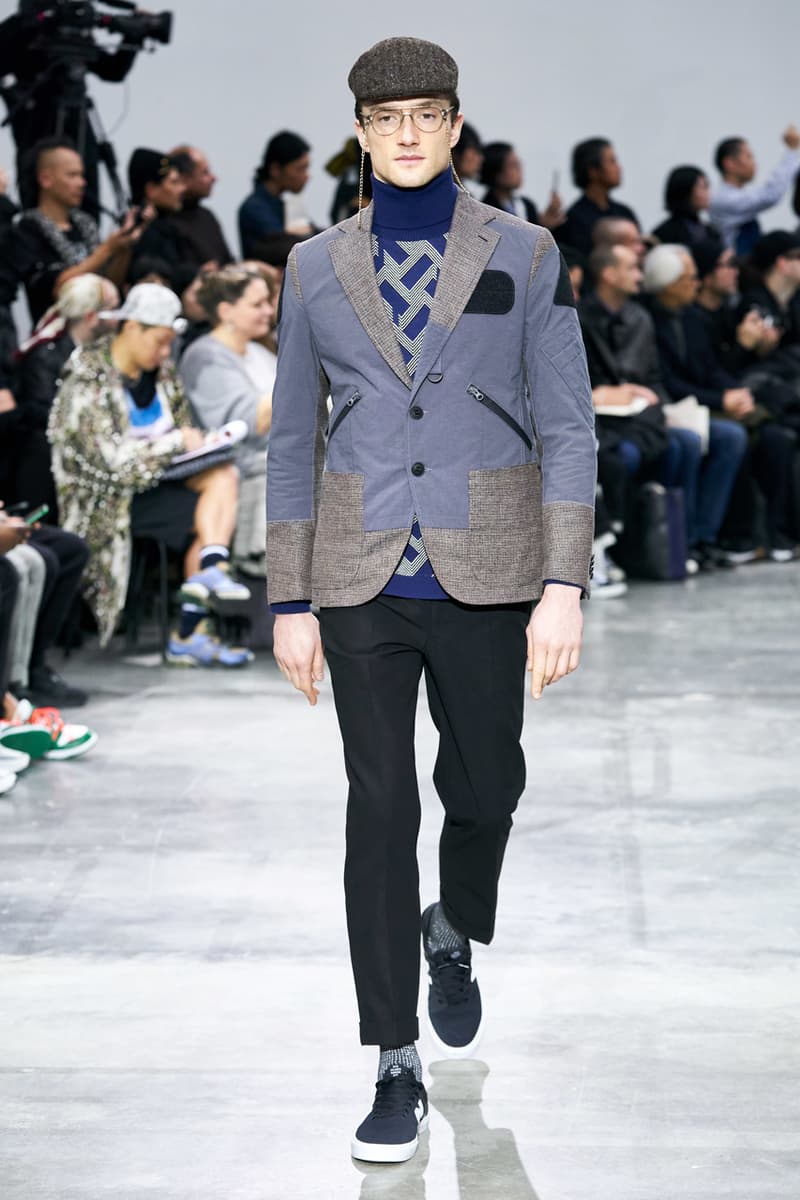 3 of 39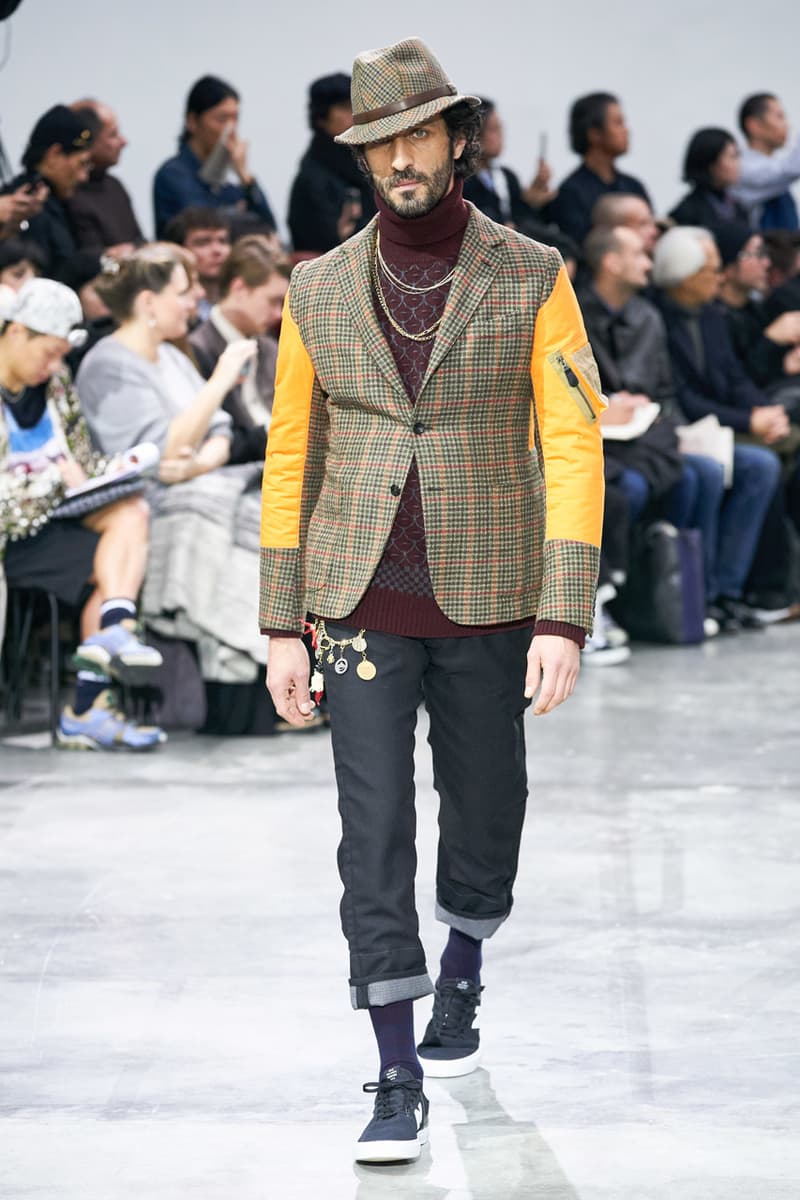 4 of 39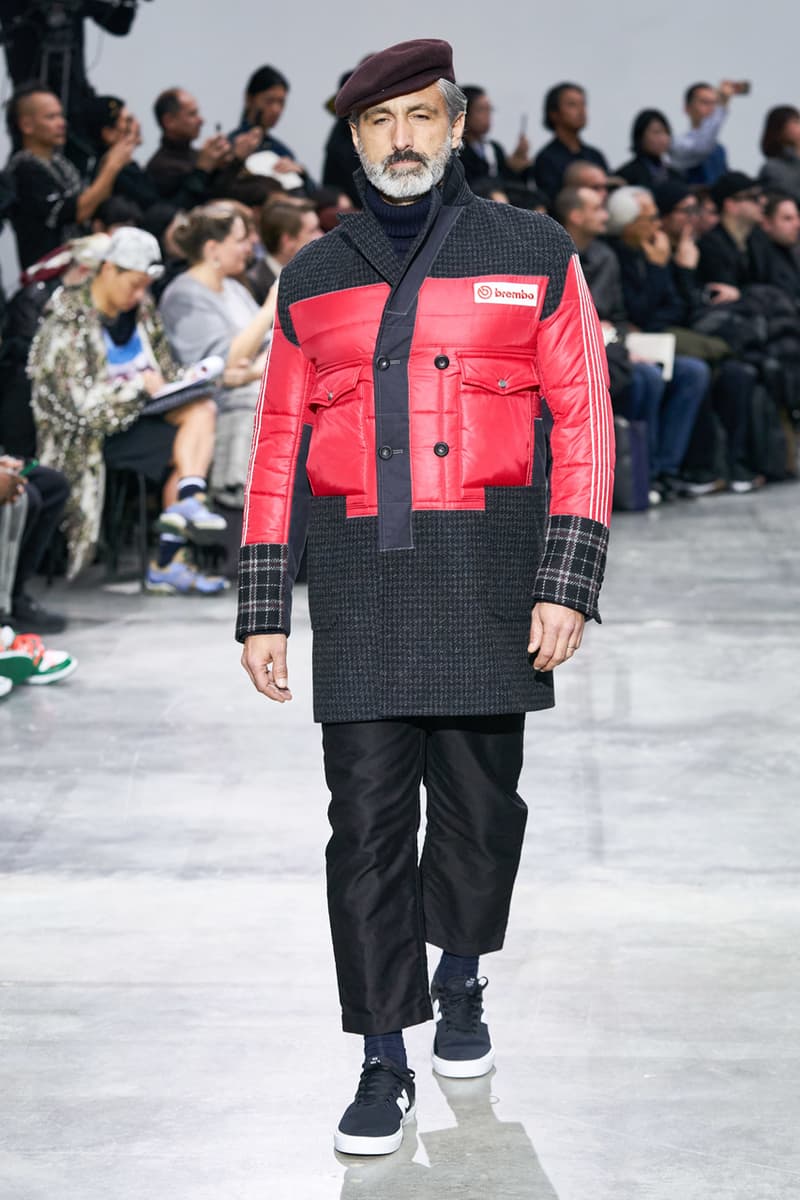 5 of 39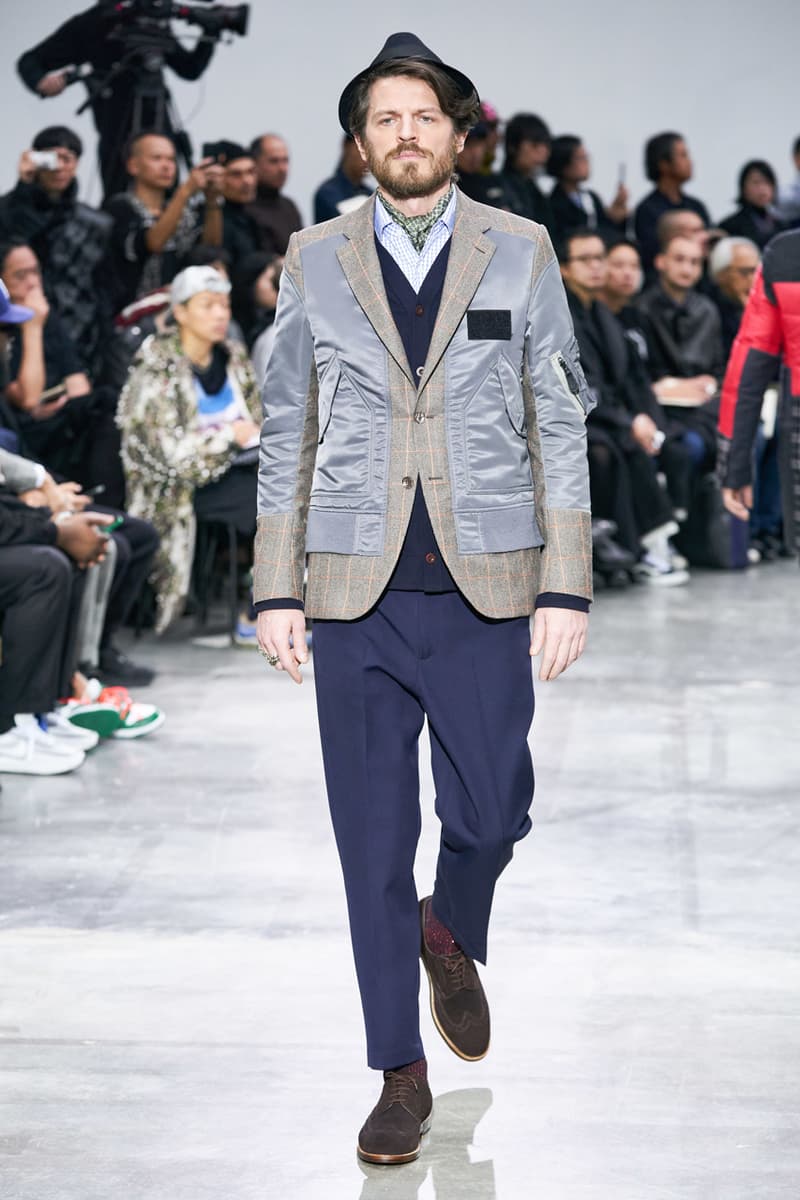 6 of 39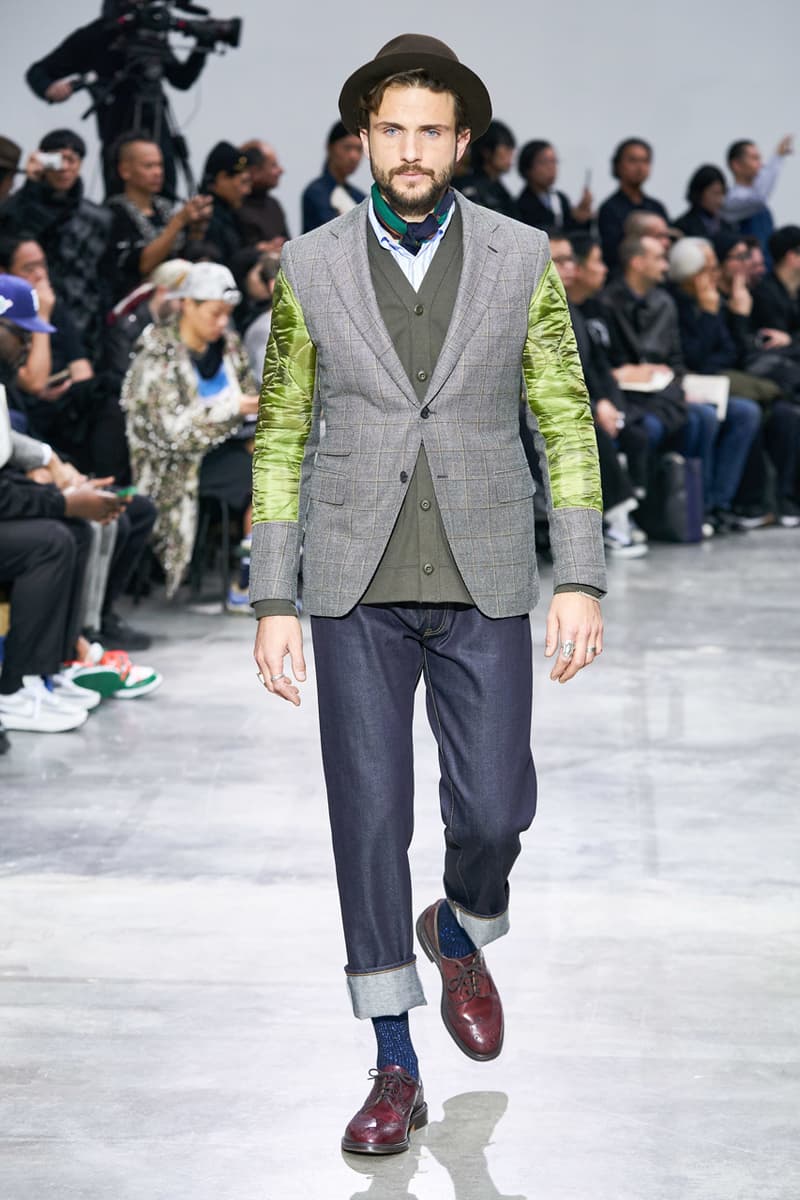 7 of 39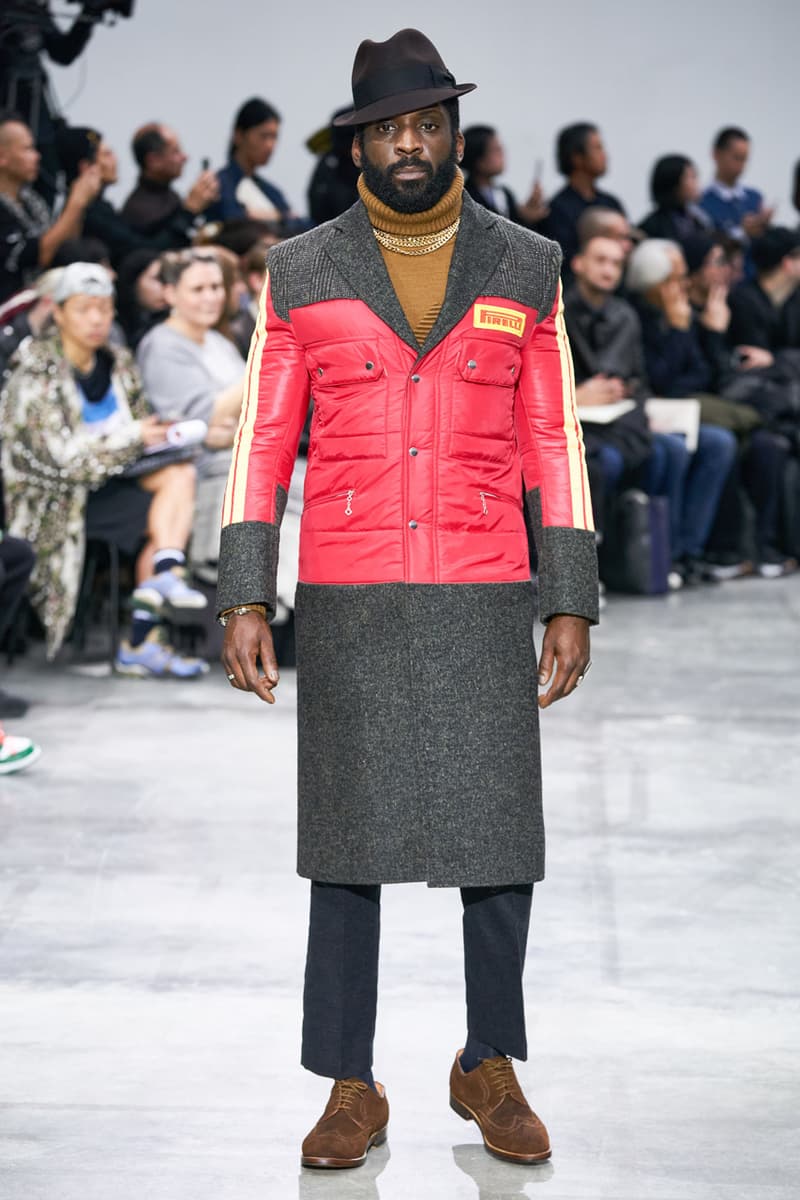 8 of 39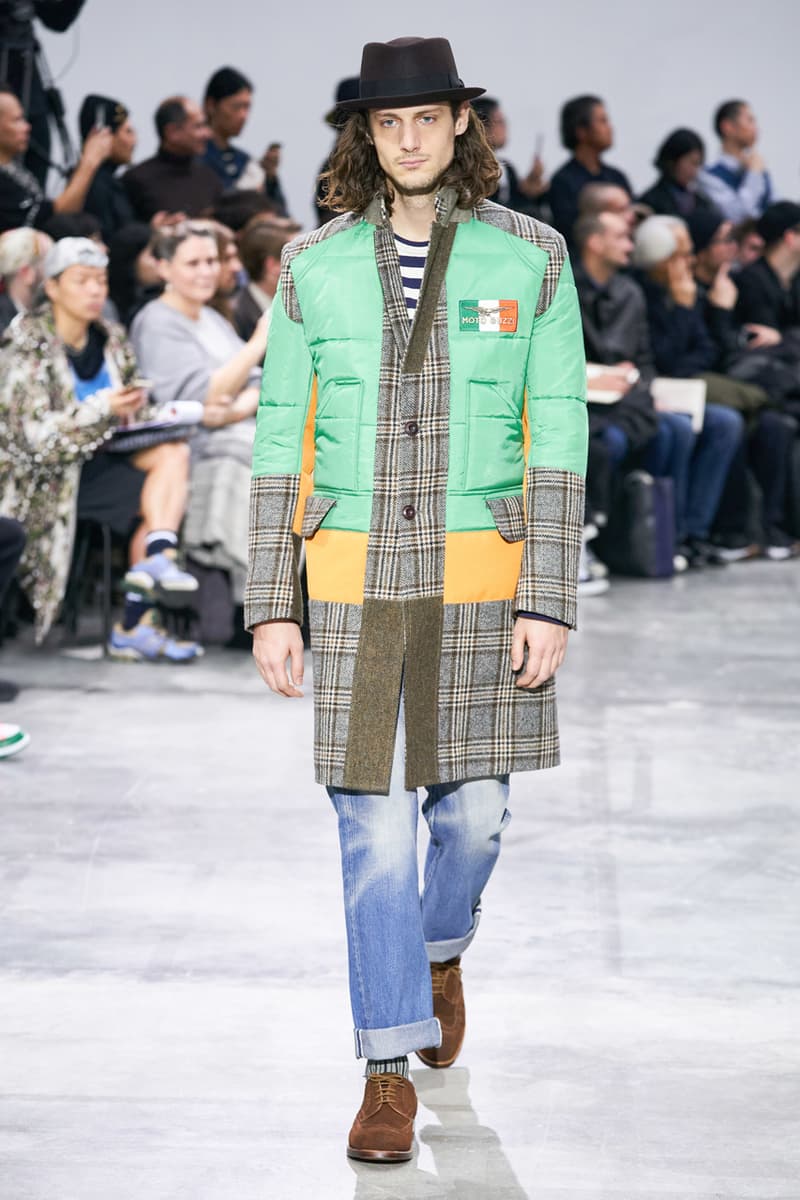 9 of 39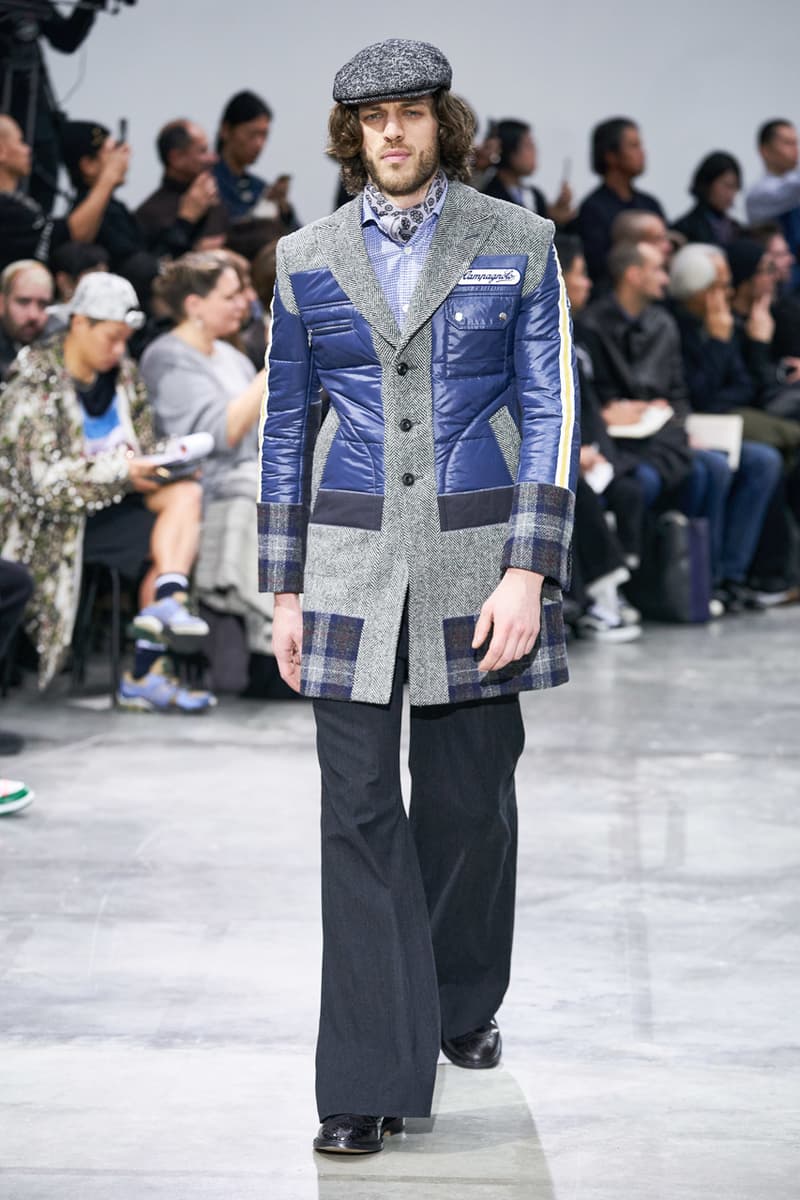 10 of 39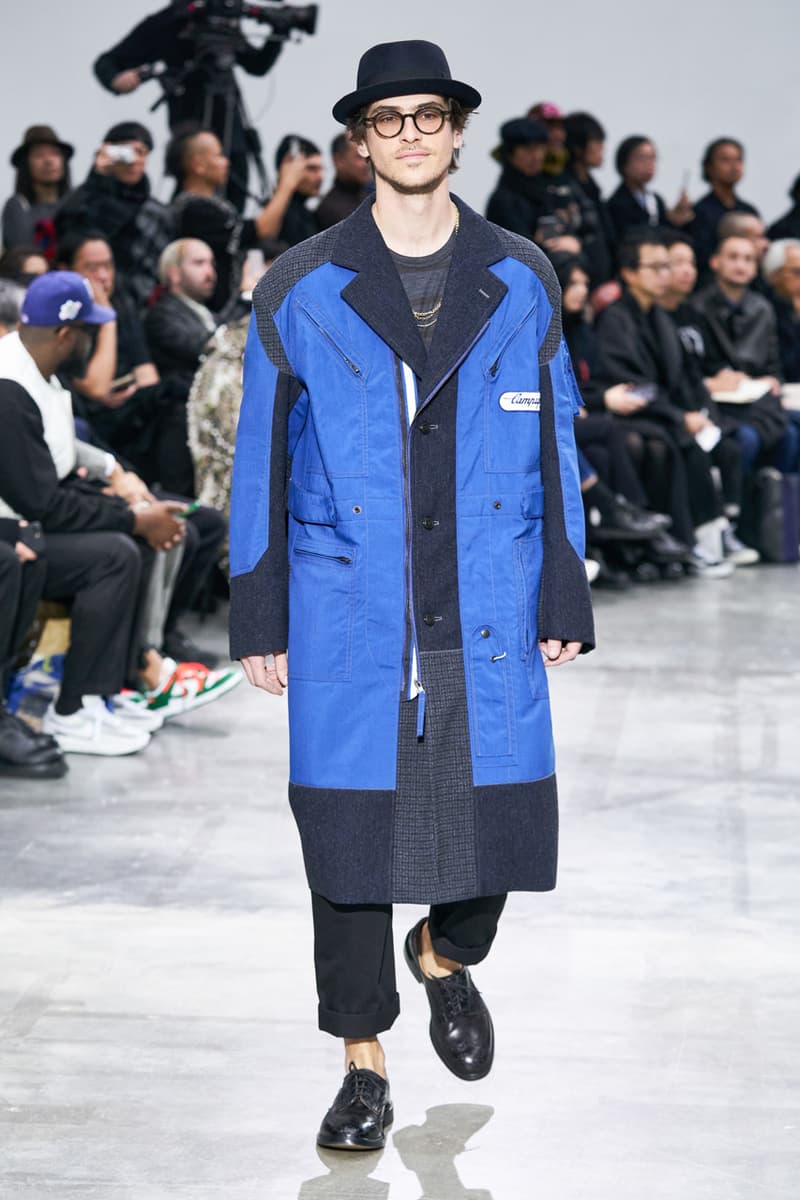 11 of 39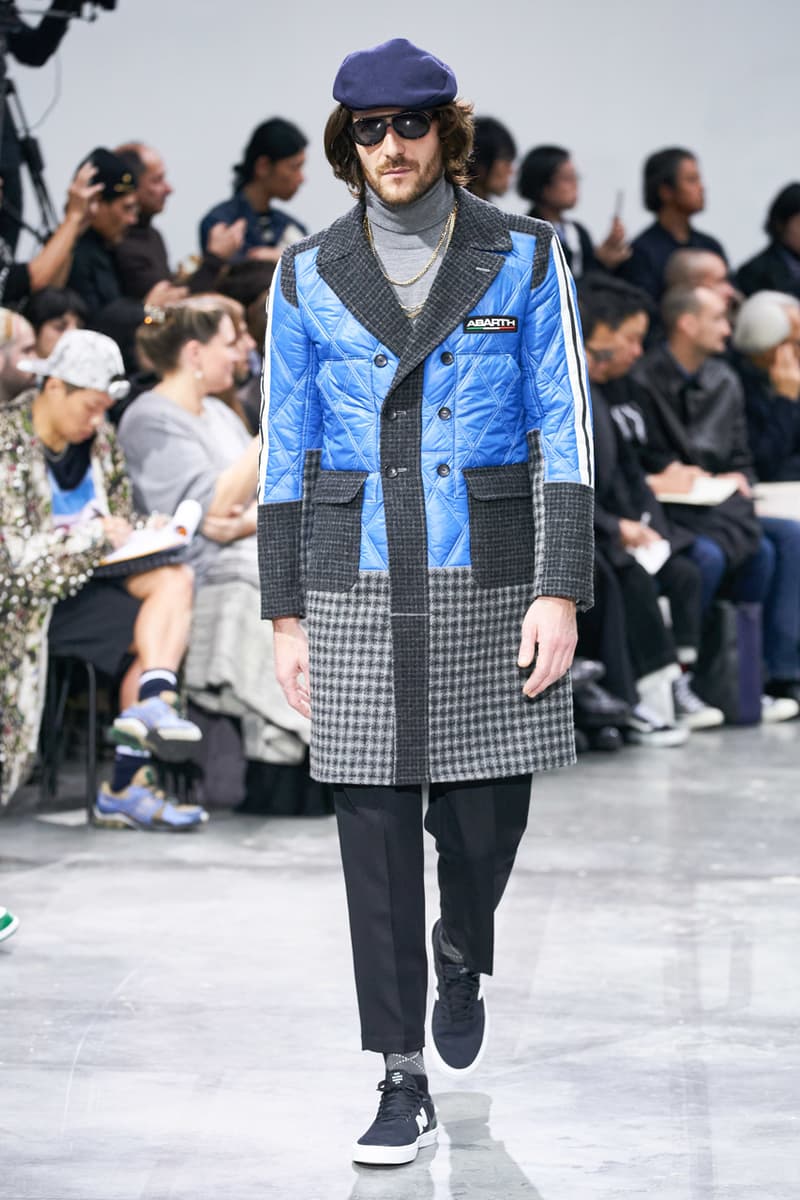 12 of 39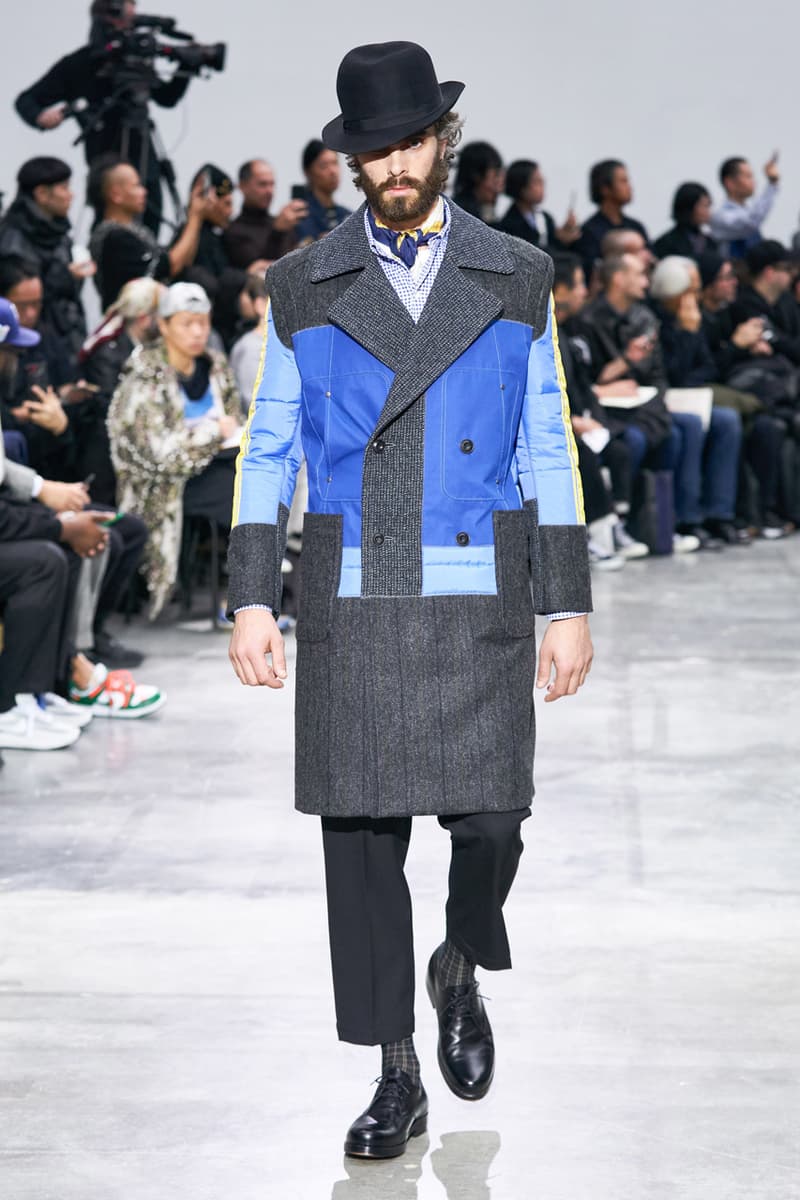 13 of 39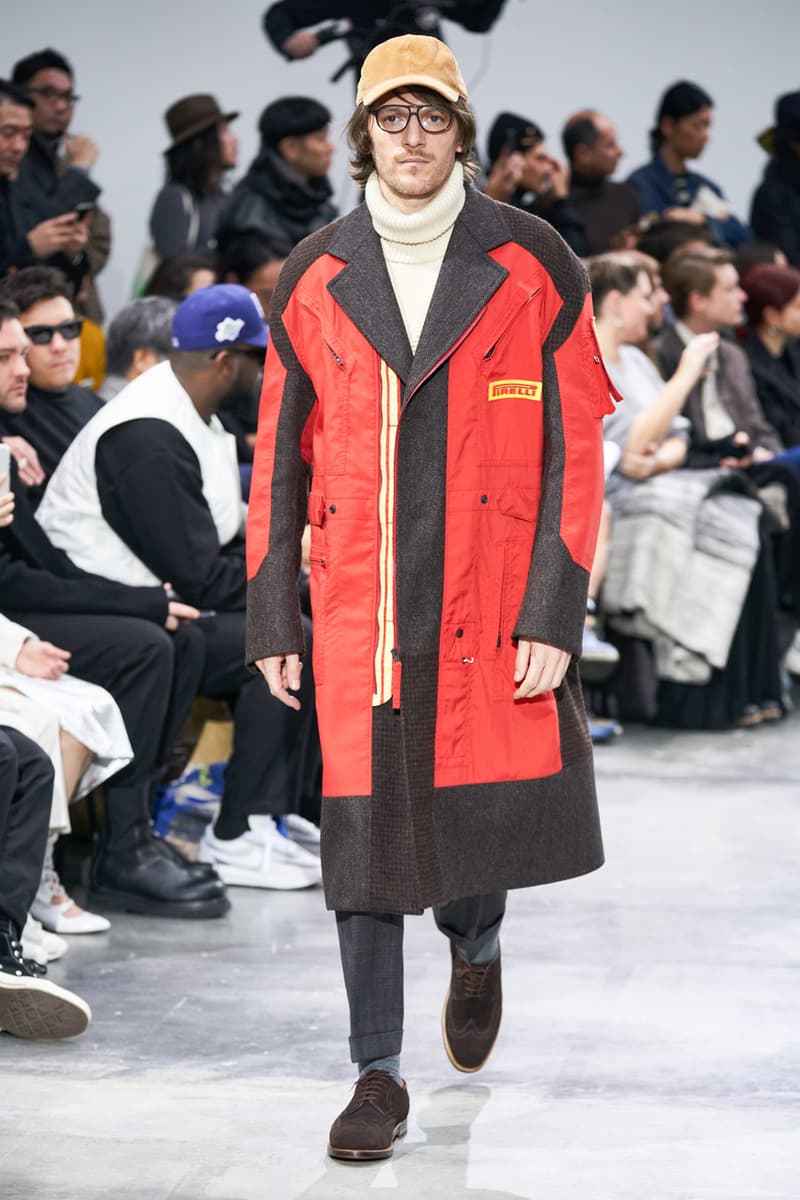 14 of 39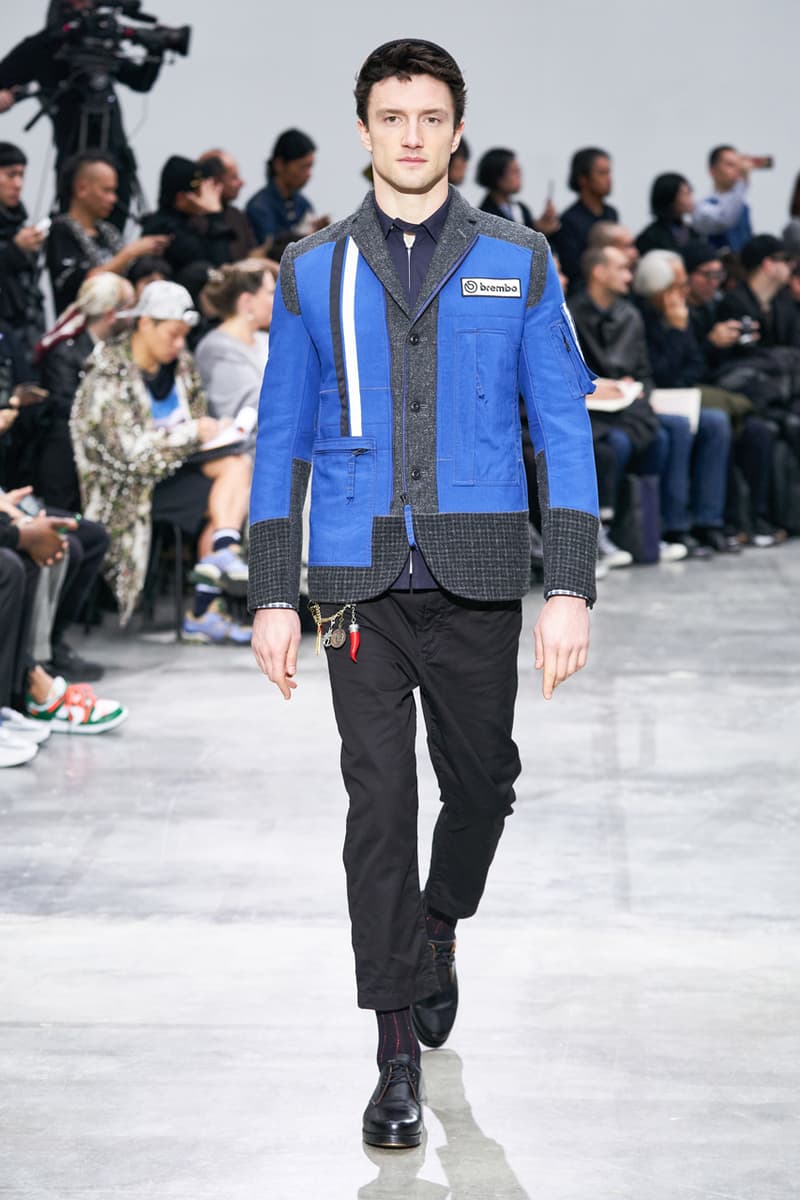 15 of 39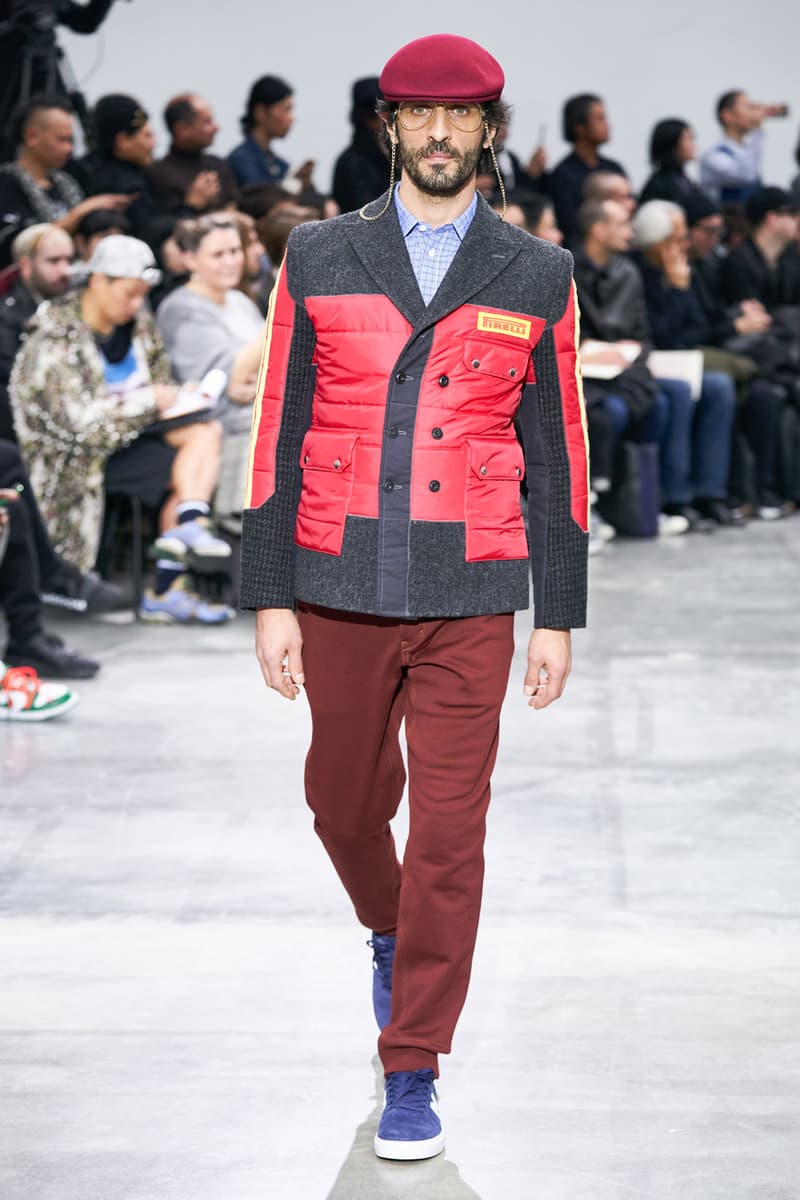 16 of 39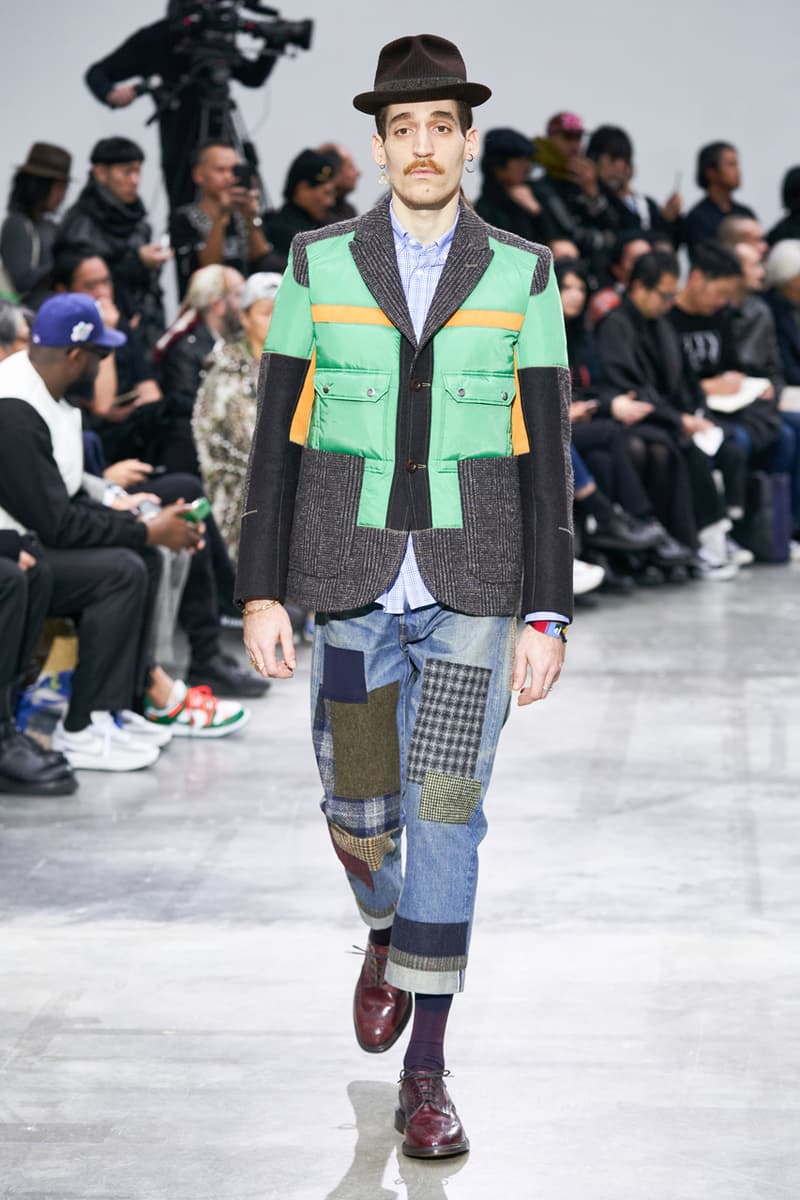 17 of 39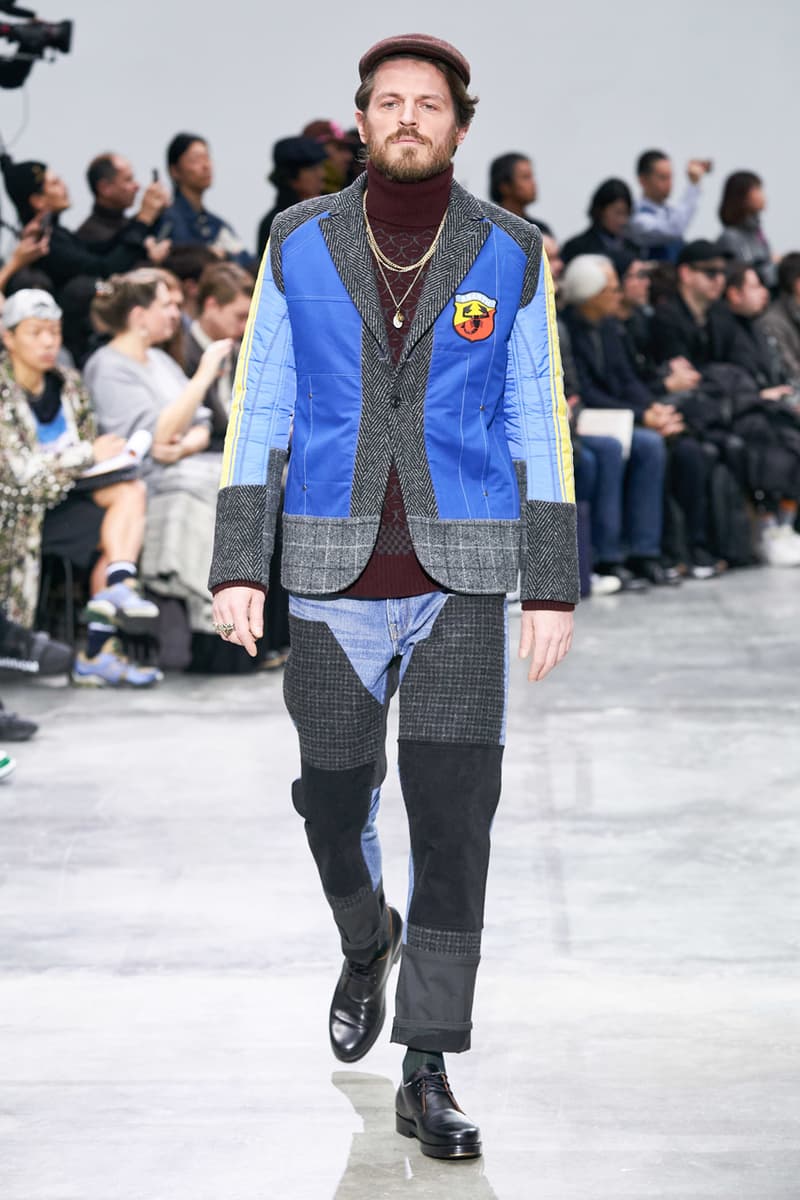 18 of 39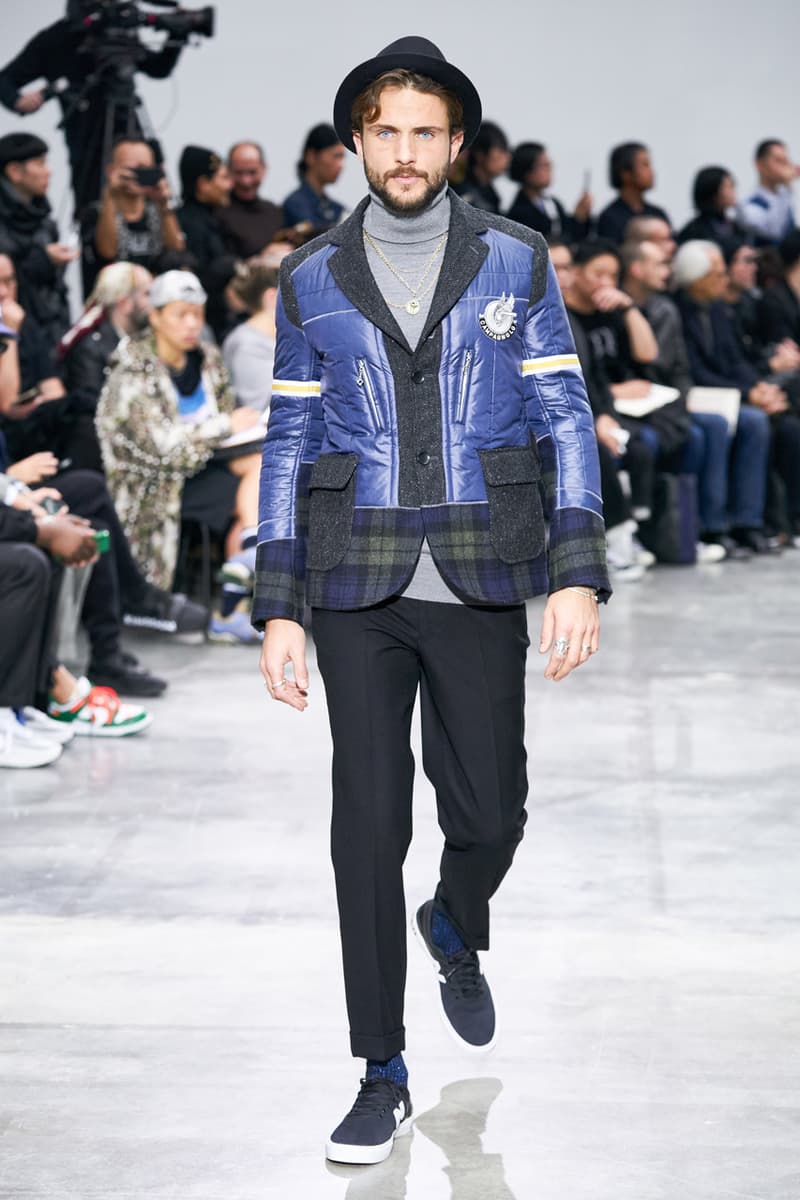 19 of 39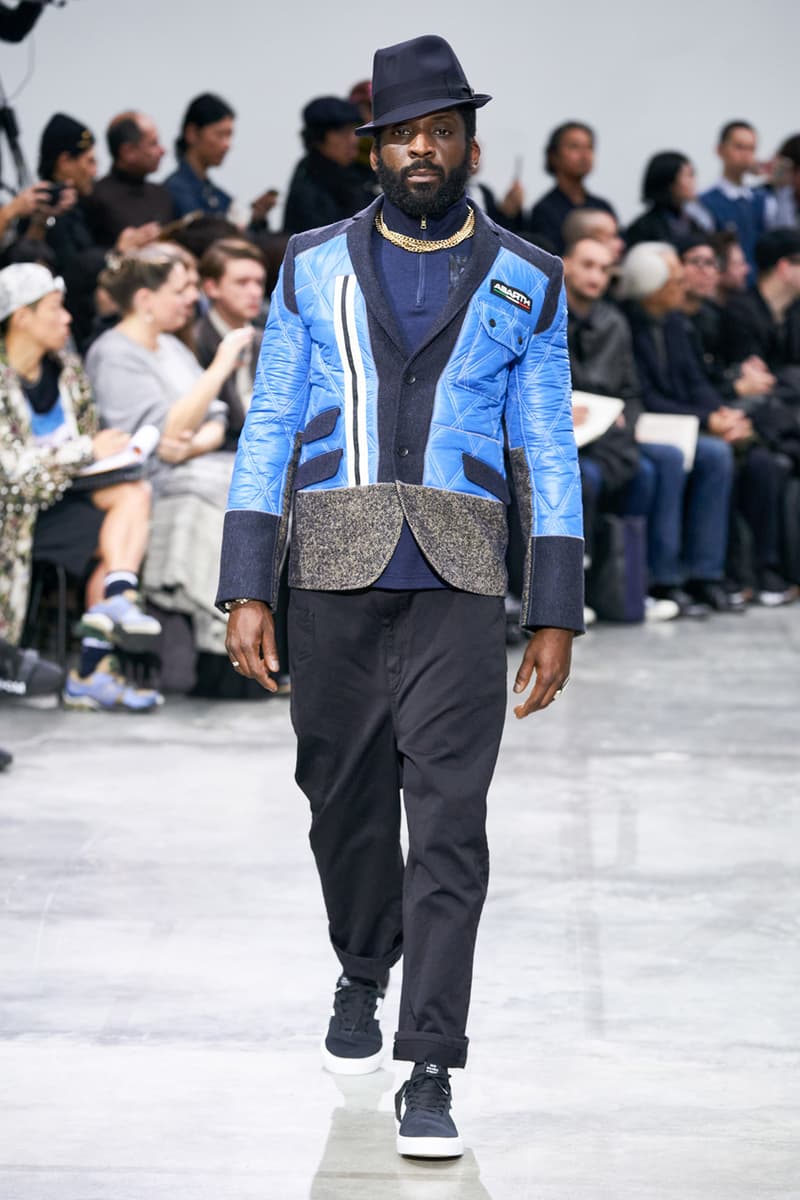 20 of 39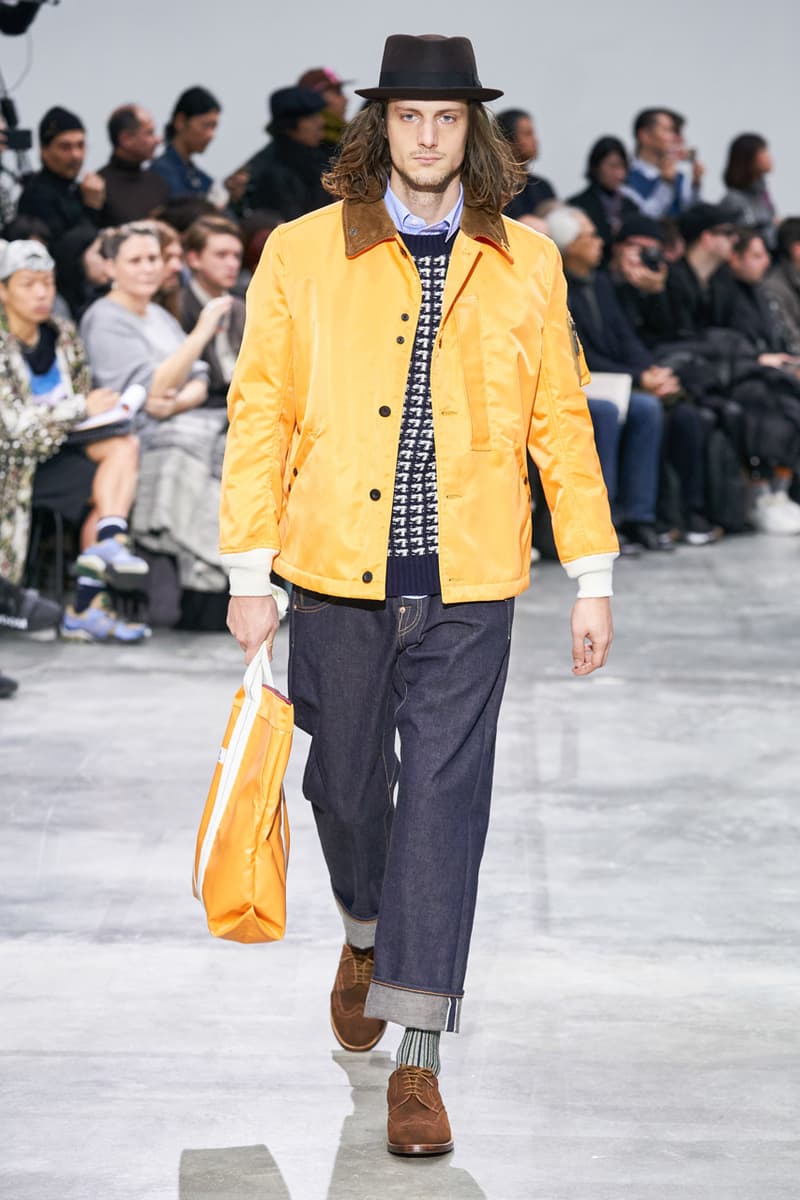 21 of 39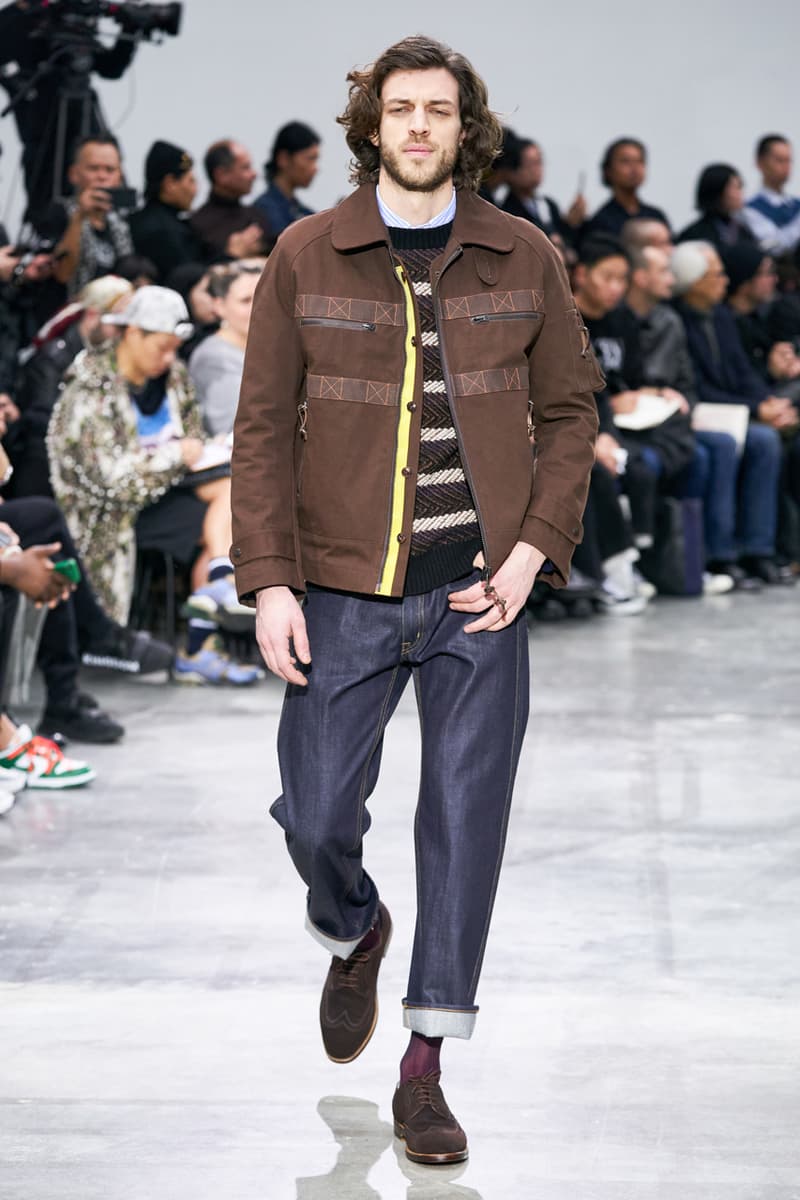 22 of 39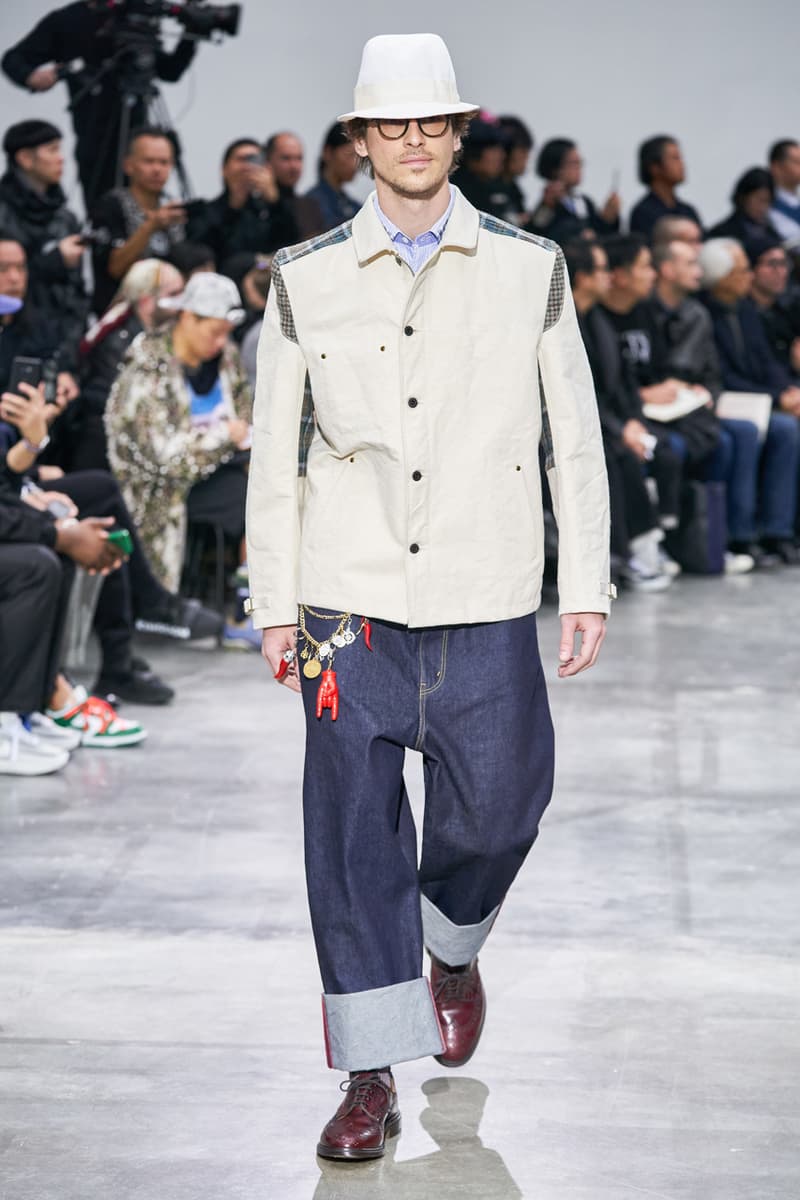 23 of 39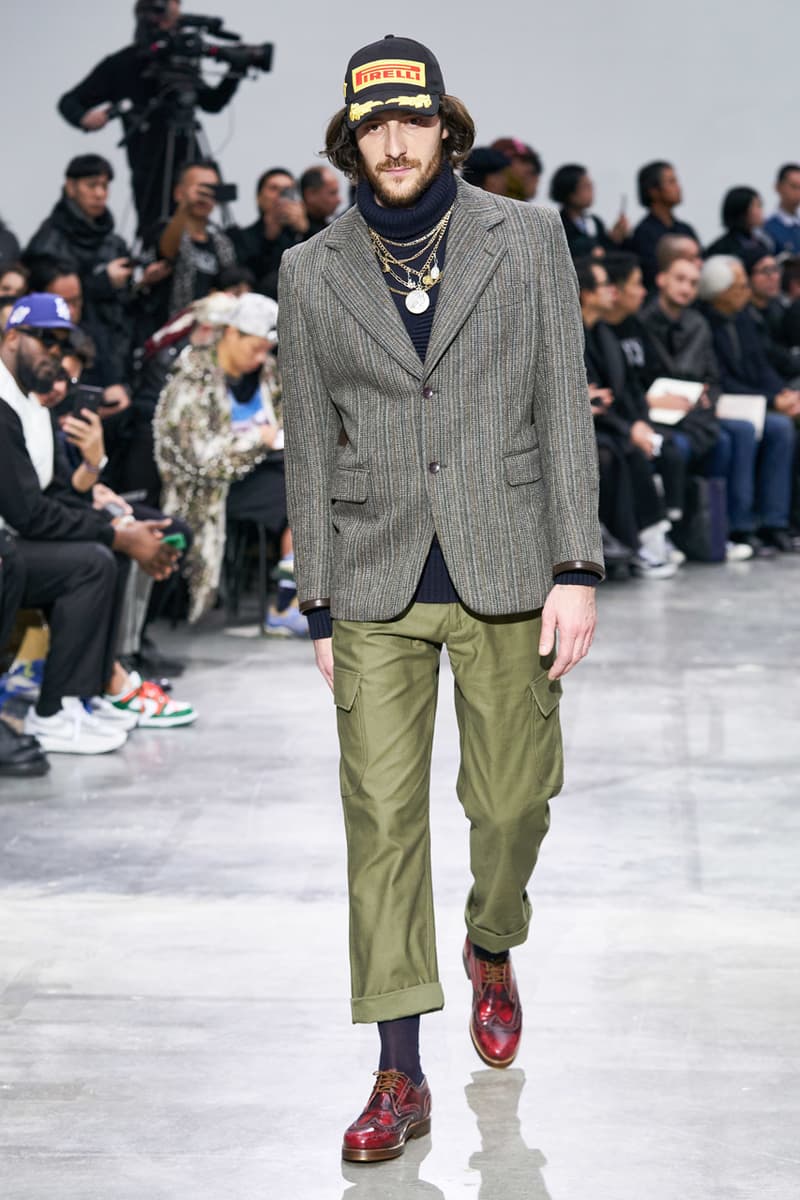 24 of 39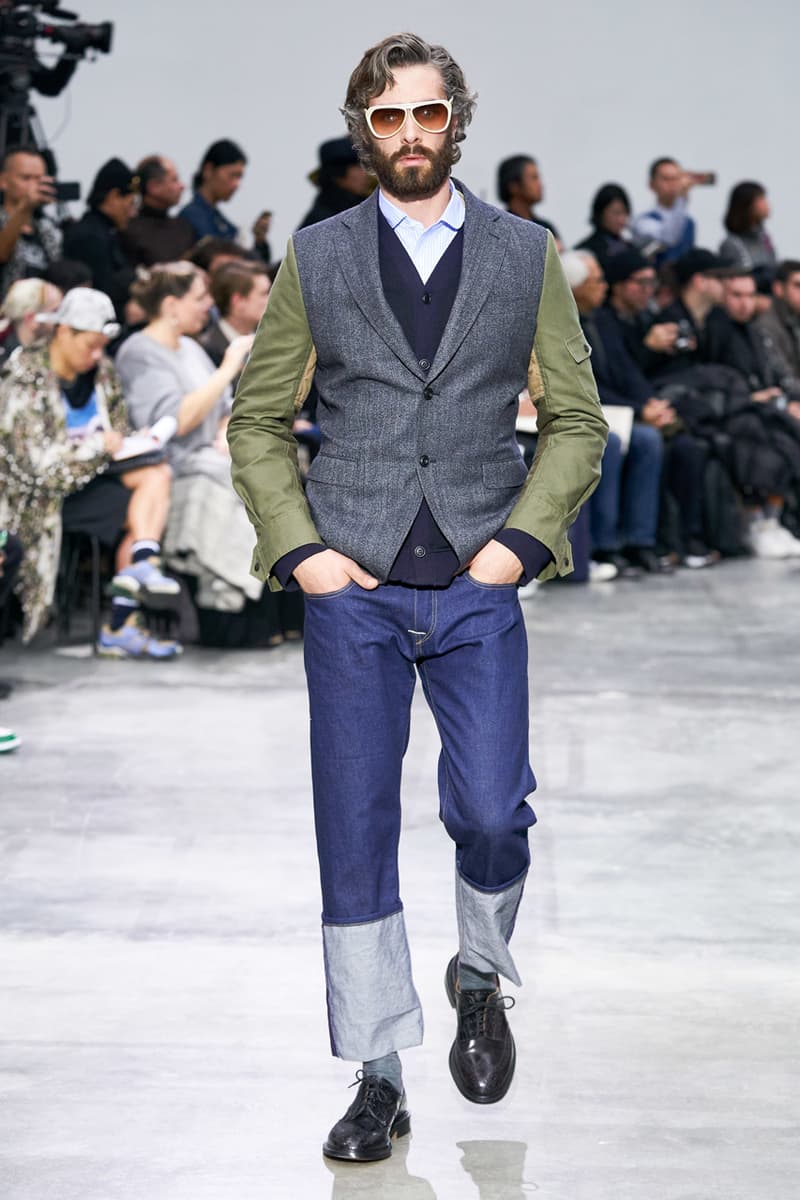 25 of 39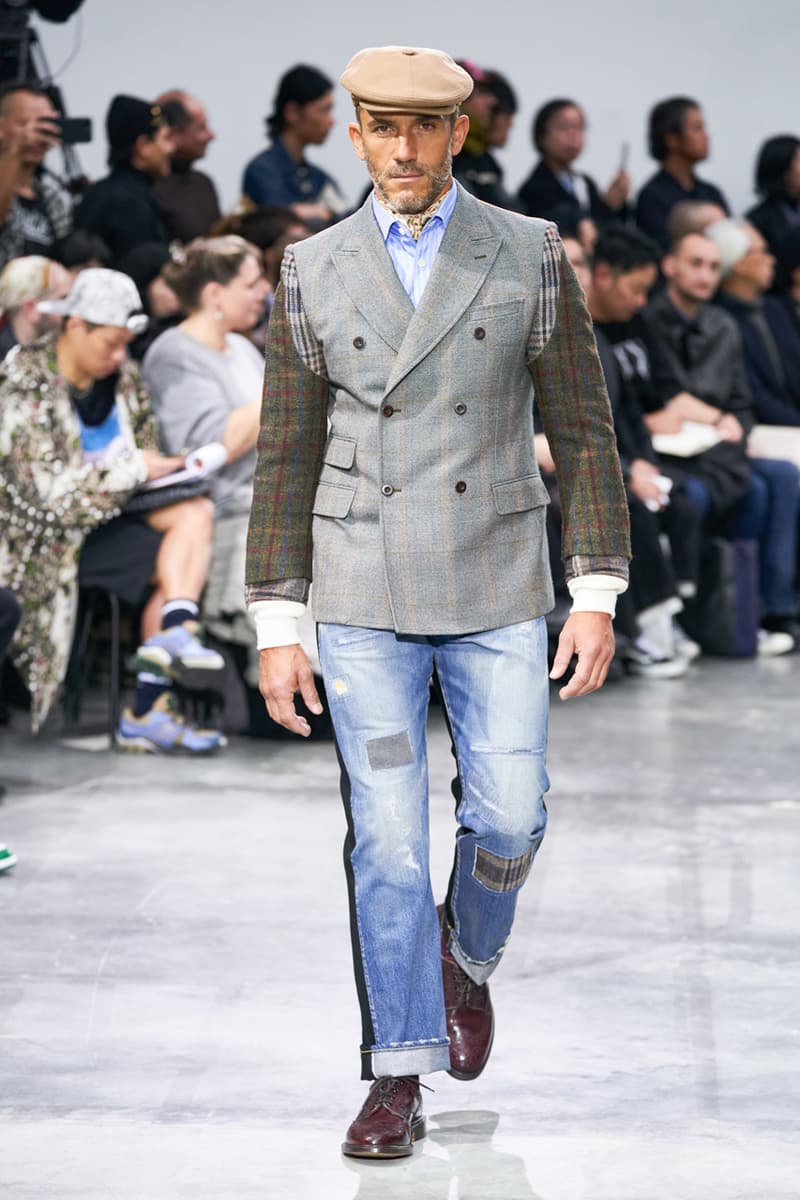 26 of 39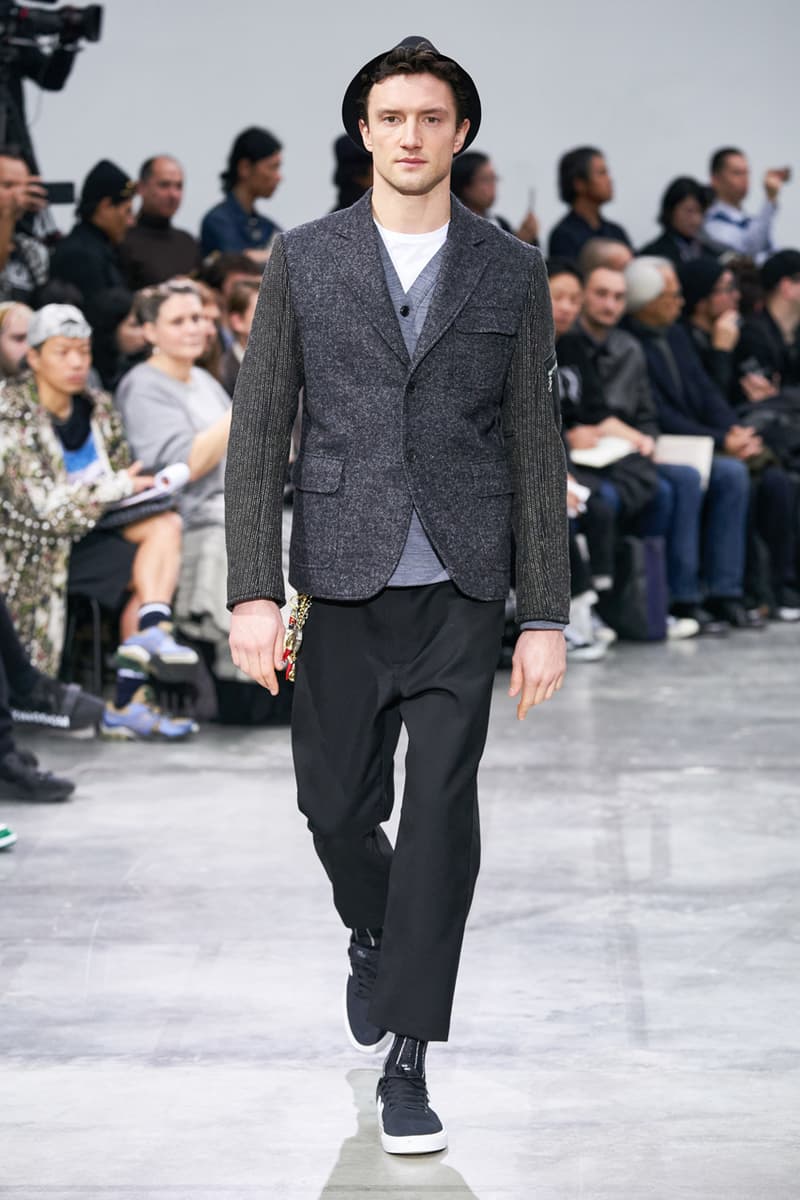 27 of 39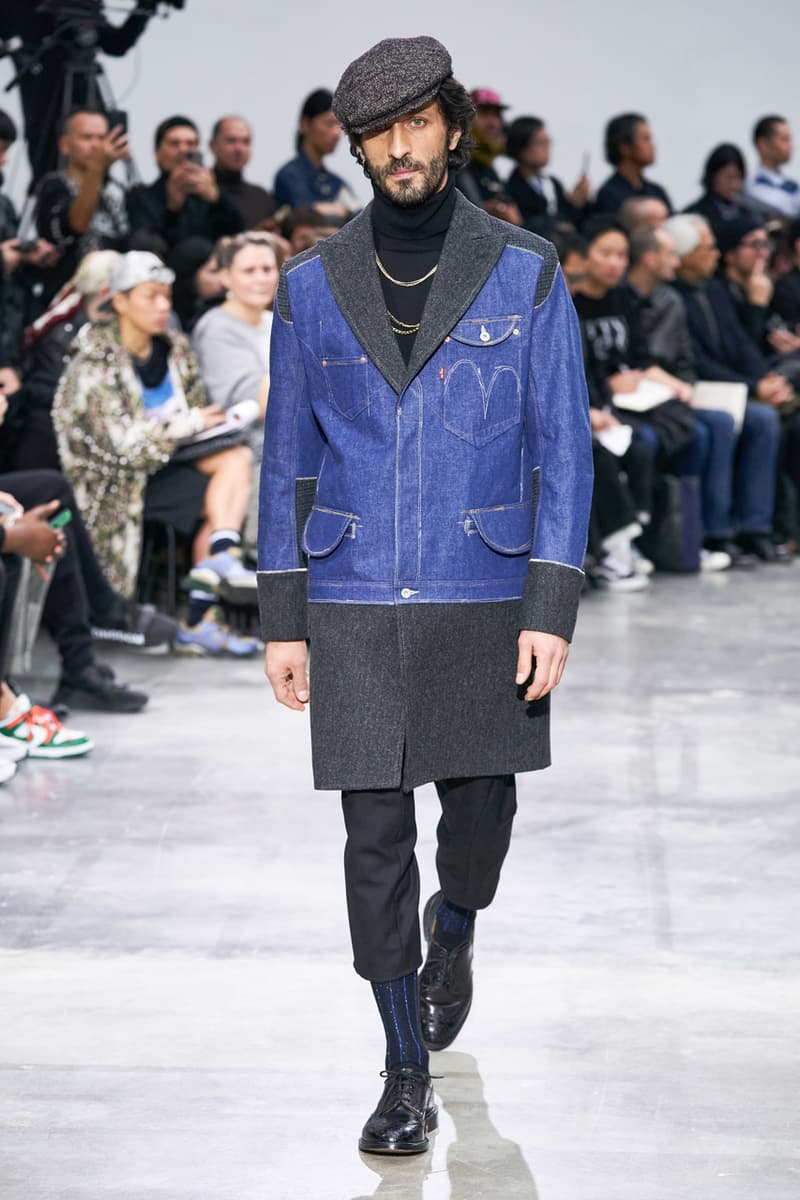 28 of 39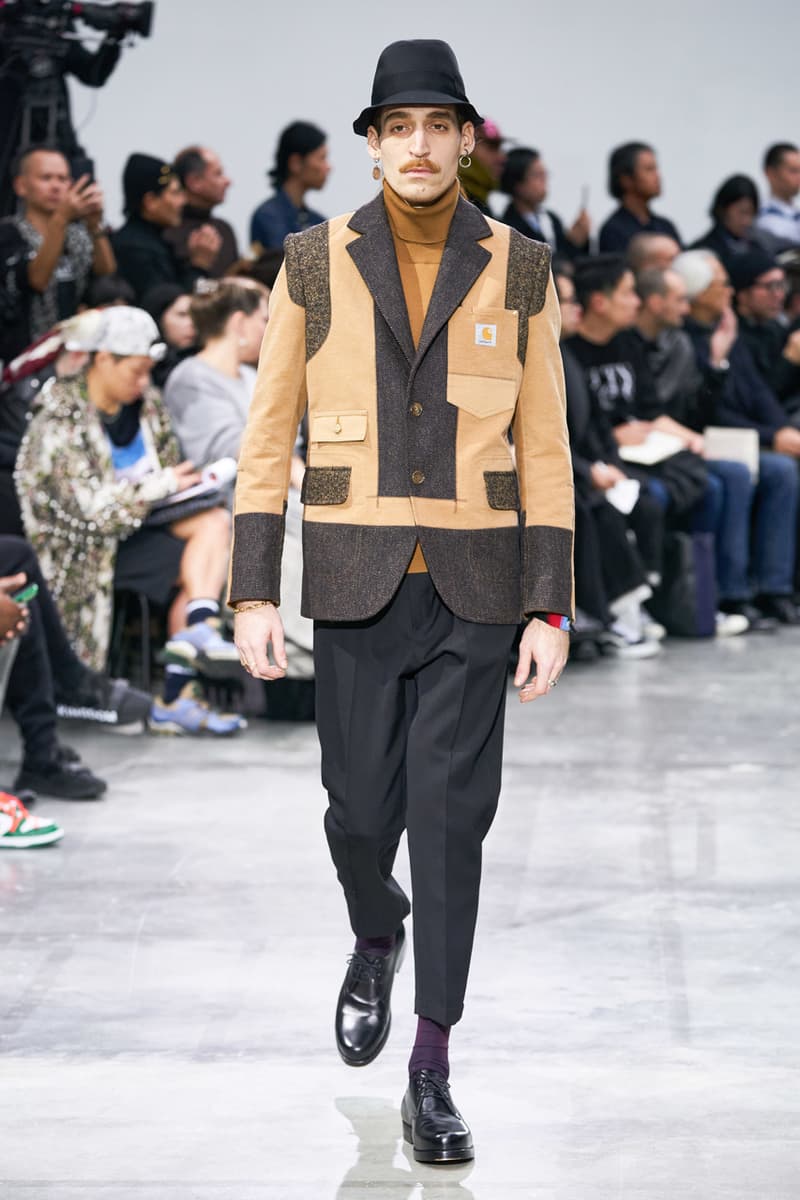 29 of 39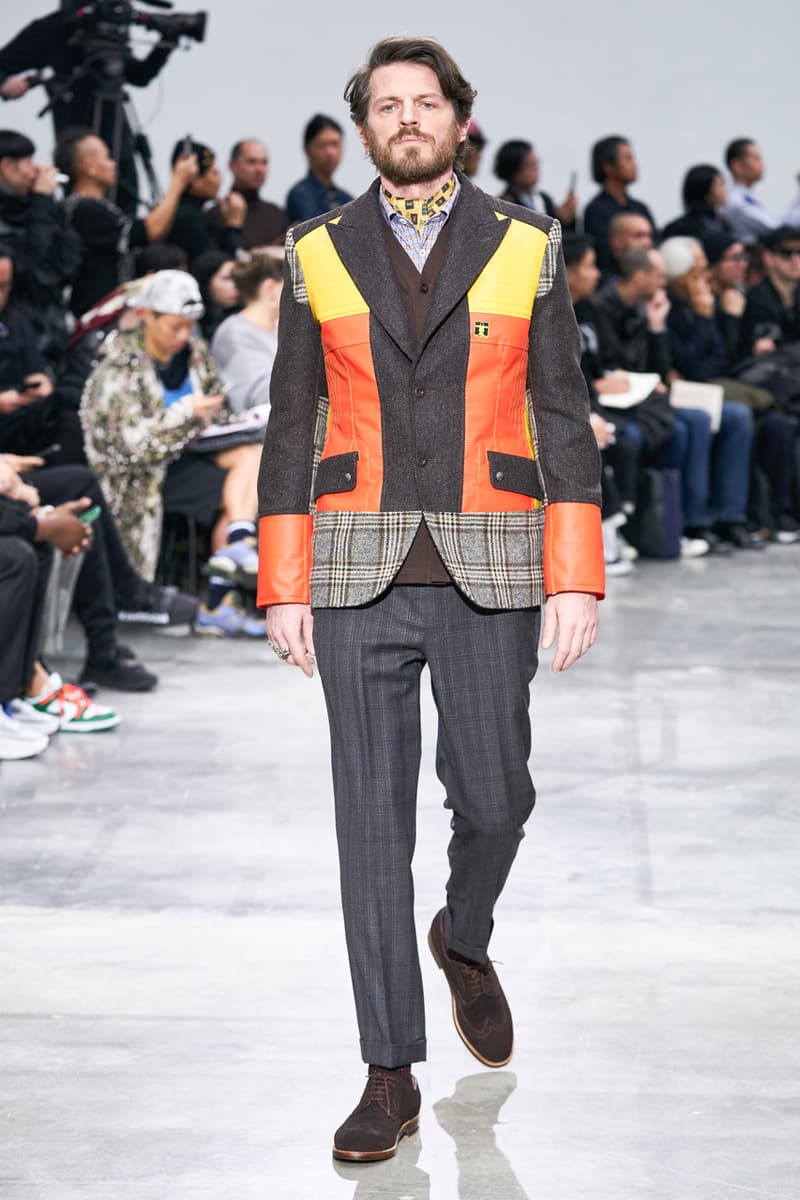 30 of 39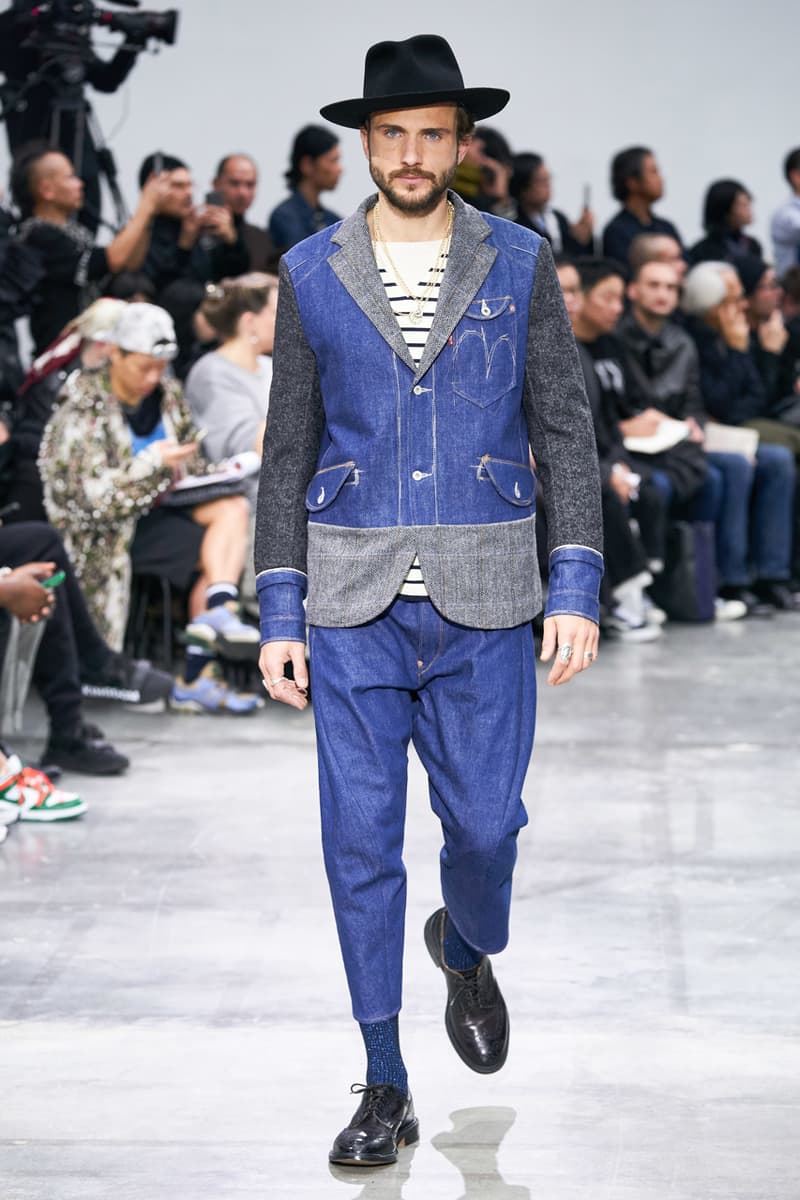 31 of 39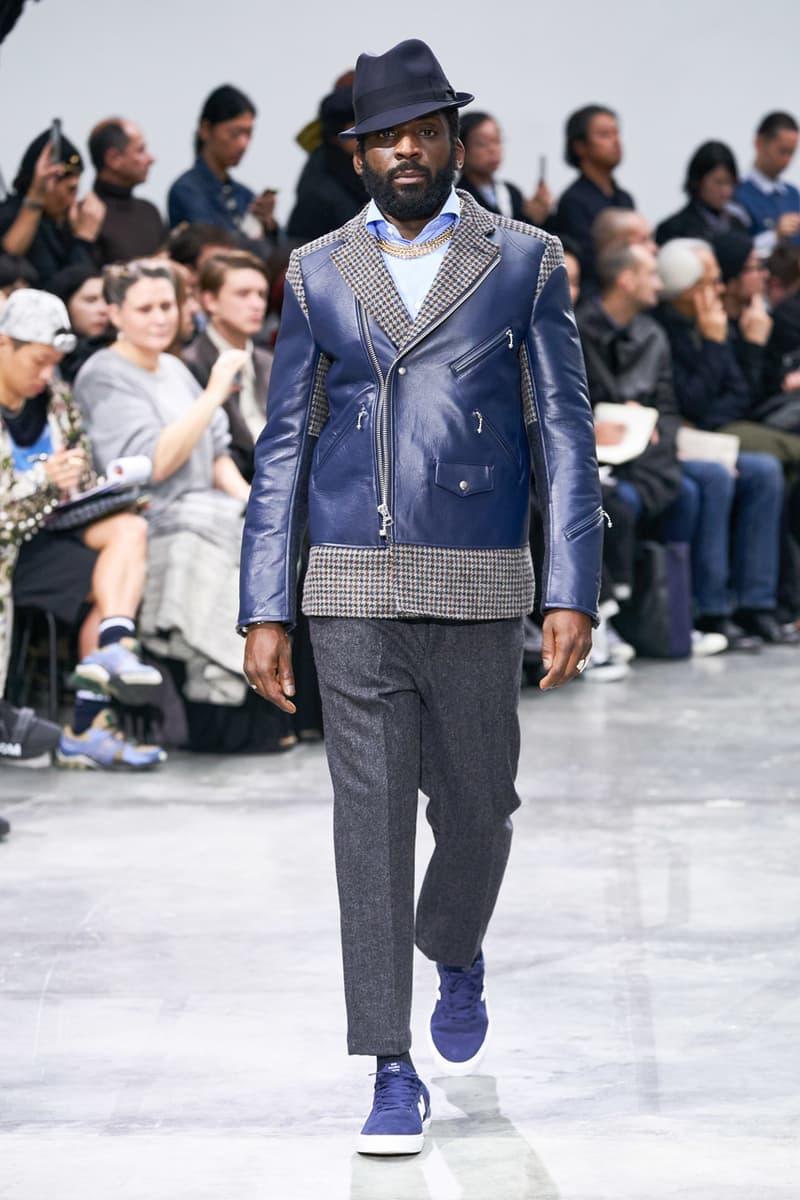 32 of 39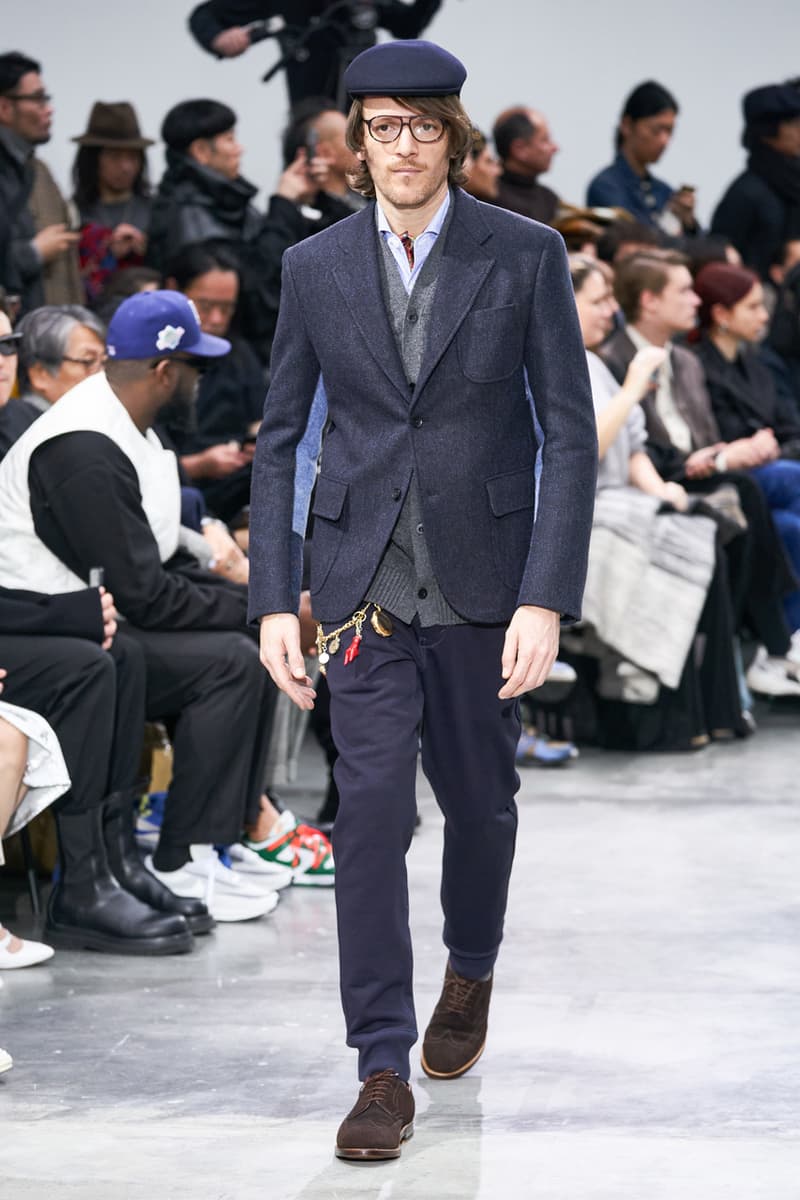 33 of 39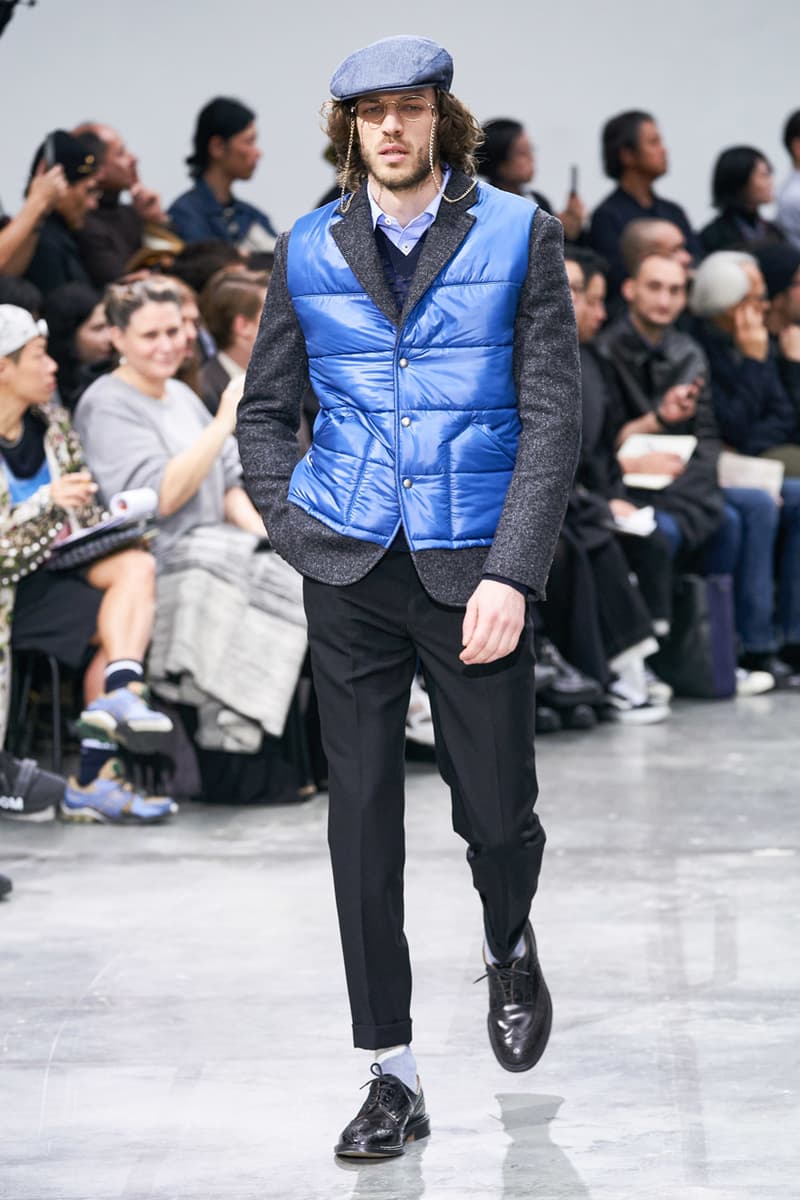 34 of 39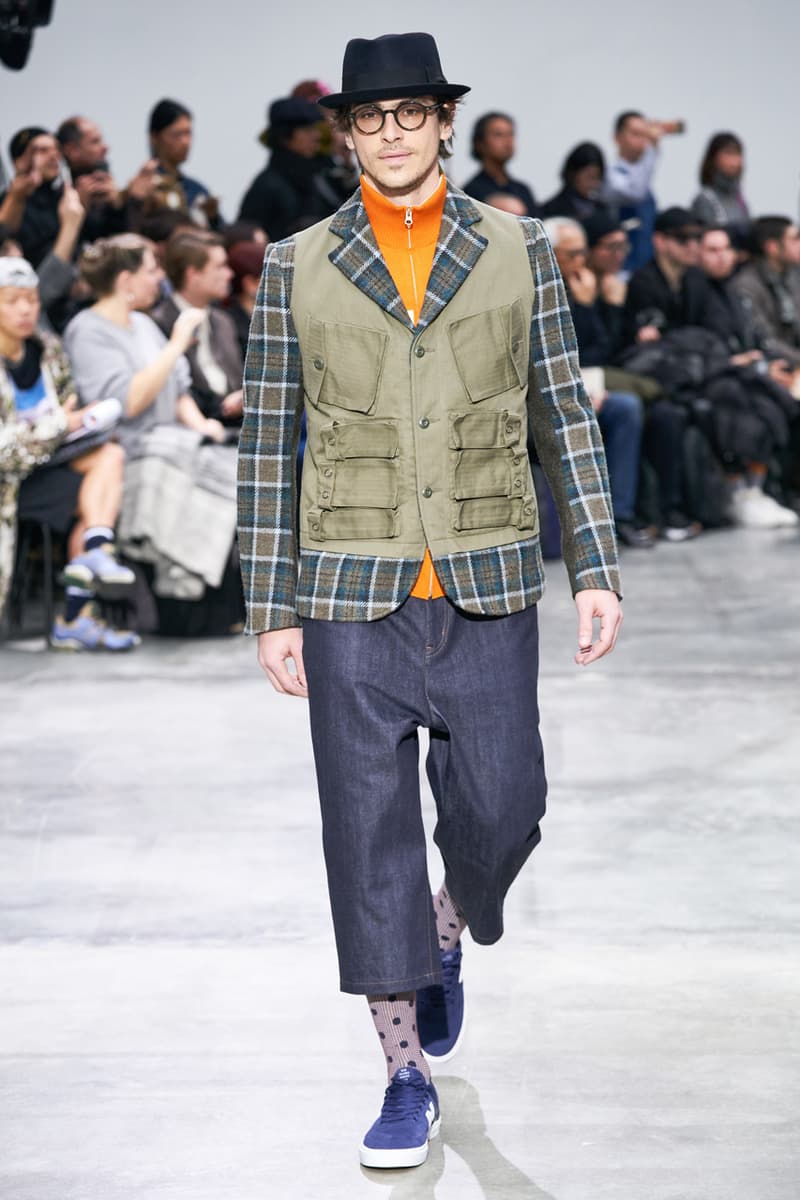 35 of 39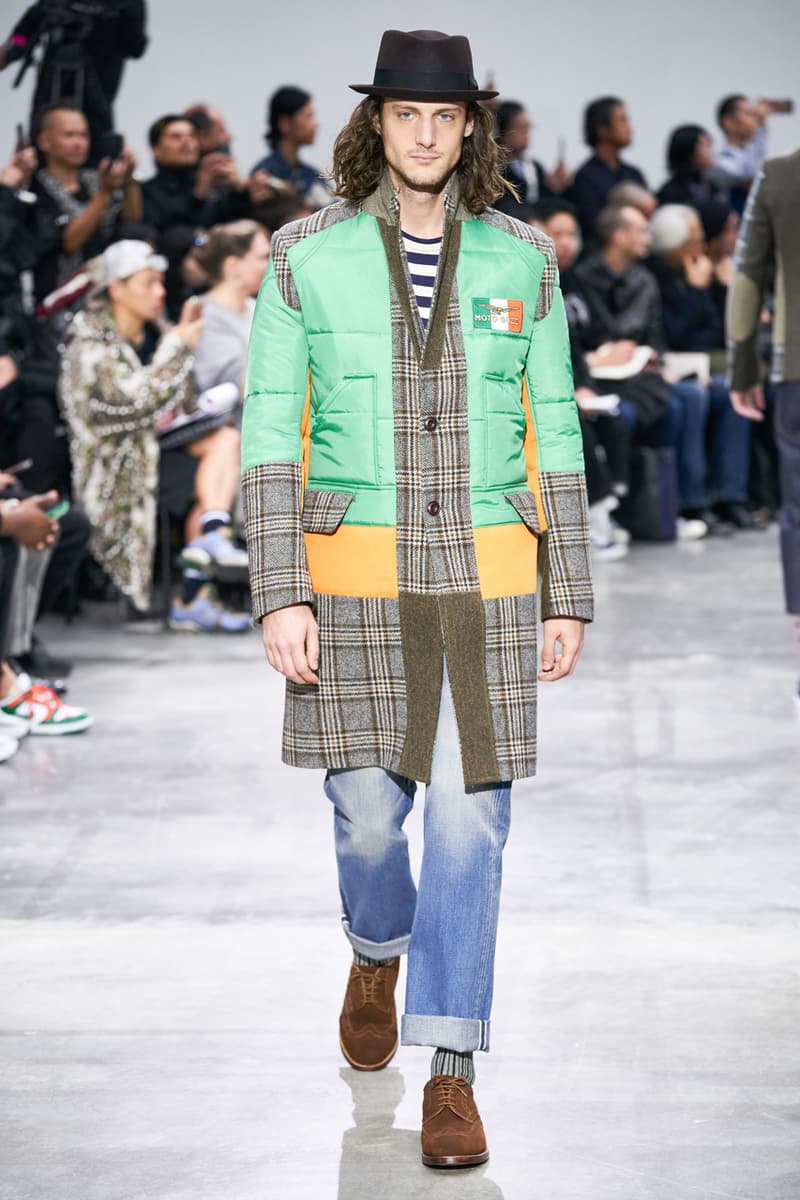 36 of 39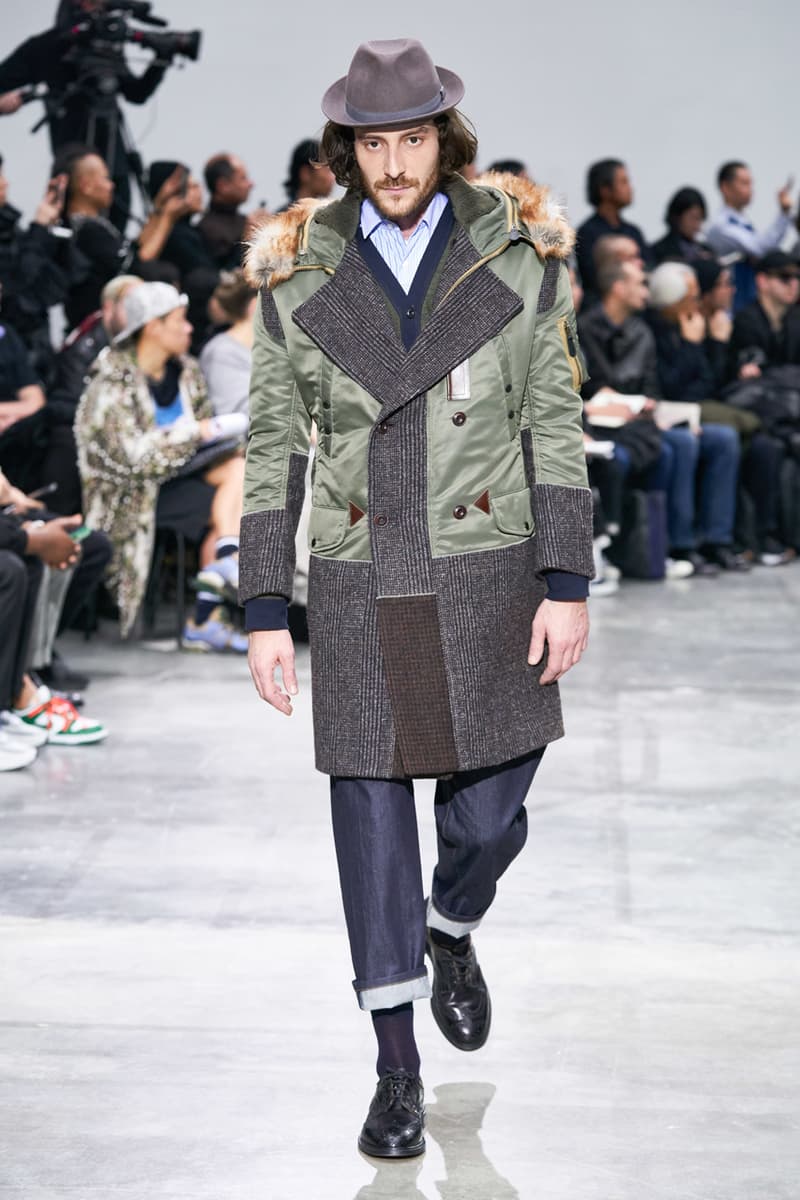 37 of 39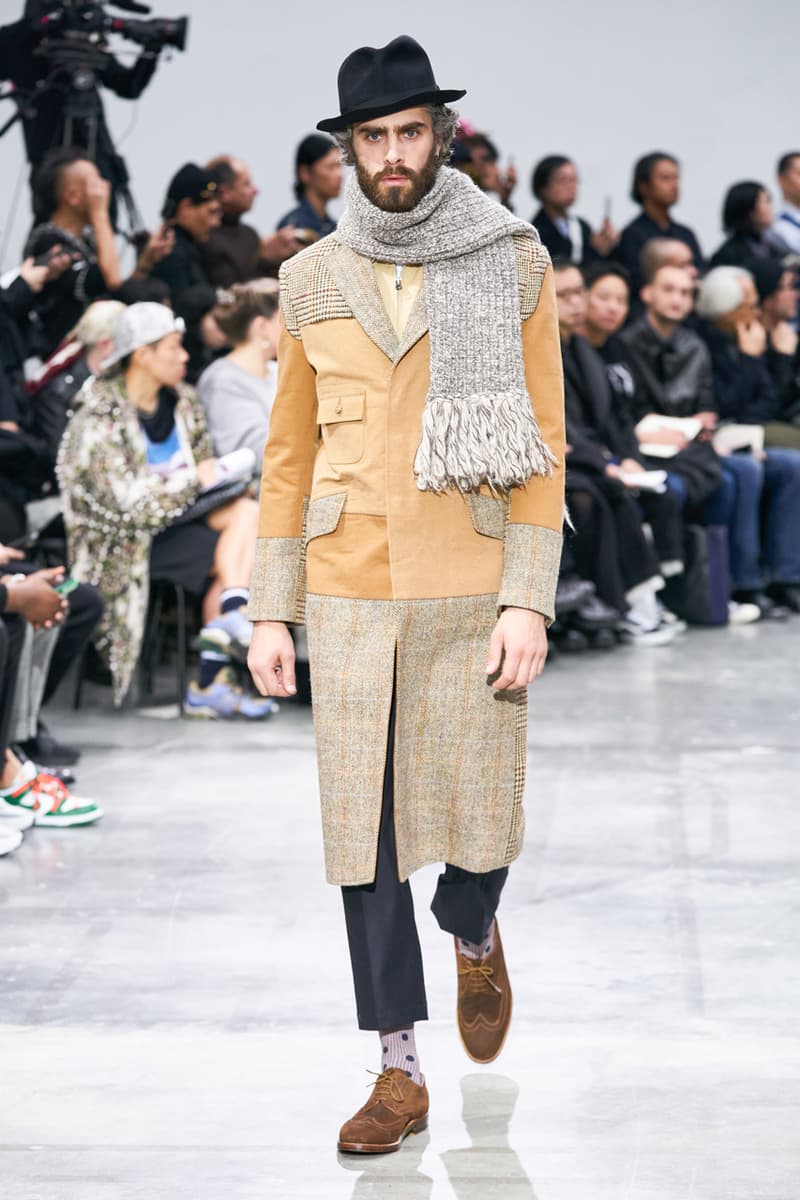 38 of 39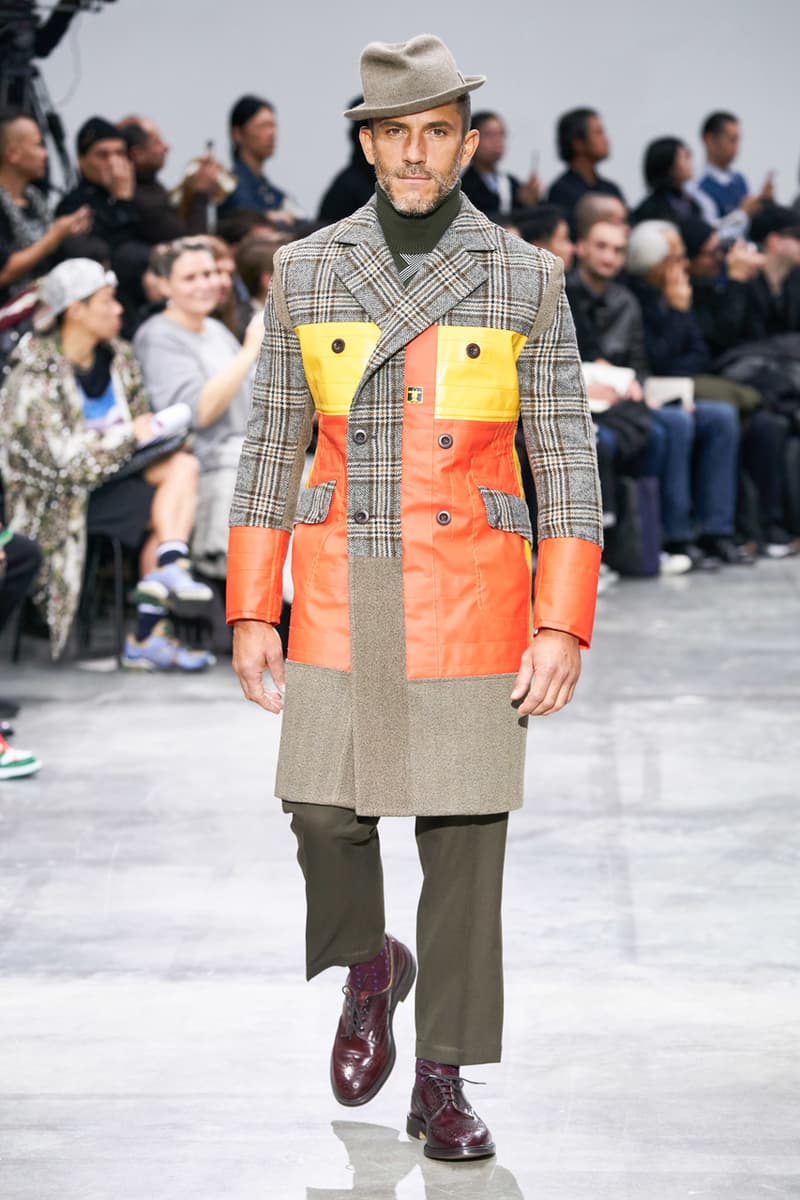 39 of 39
Nearly everything was patched and quilted, yet everything was still refined at Junya Watanabe's Fall/Winter 2020 men's runway show at Paris Fashion Week on Friday morning. The designer's latest collection, titled "CLASSICO," was all about reinventing the "retro uniform," and Watanabe enlisted over a dozen different collaborators in order to achieve the feat.
Throughout the workwear-inspired pieces that were presented, there was a notable Italian influence derived straight from some of the country's storied motor sports manufacturers. Watanabe called upon companies including Pirelli, Caruso, Brembo and Campagnolo, borrowing their respective logos for items like plaid peacoats, ball caps and puffer-blazer hybrids. In fact, outerwear hybrids anchored just about every look on the catwalk, as the designer paired denim and leather paneling with fabrics such as wool and herringbone, marrying classic heavy-duty materials with traditional British styling. All the while, understated bottoms like tapered trousers and minimalistic jeans grounded the outfits in true "quintessential JWM style."
Watanabe also looked further west for some of his FW20 partnerships, recruiting longstanding brands like Levi's, Carhartt and Brooks Brothers for select garments in the assortment. Even still, some of the big-ticket collaborations just didn't quite get their time in the spotlight on the label's 39-look runway (Canada Goose and BÉTON CIRÉ among the yet-to-be-seen styles). If the balance of the assortment is any indication, however, the impending pieces will seamlessly follow suit, not missing a beat of Watanabe's signature avant-garde aesthetic.
Check out Junya Watanabe's full FW20 collection now by browsing through the gallery above.
For more from Paris Fashion Week, take a look backstage at Botter's vibrant FW20 show.