Essentials: Jon Warren of Herschel Supply Co.
The lead designer of the household bag brand shows us what he's packing.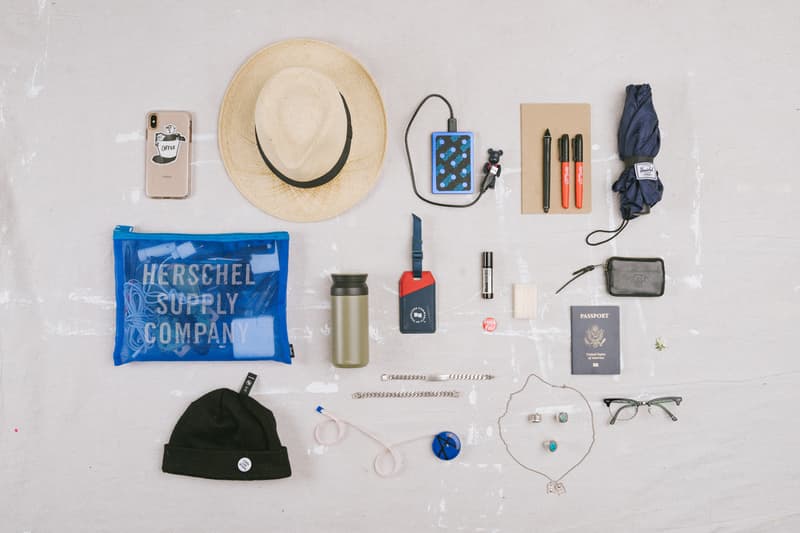 For the team at Herschel Supply Co., the idea of travel isn't just about where you're going, it's about how you're getting there. This sentiment can be attributed in part to the city the company hails from, Vancouver, B.C., the Pacific Northwestern frontier of a thriving outdoor-active culture. Locals often commute from one landmark to another, demanding functional carrying solutions for their leisurely treks, and the company has been instrumental in providing exactly that. Since its establishment in 2009, Herschel Supply Co. has enamored the world with a myriad of staple bags and travel-friendly goods, keeping consumers on their toes for its latest designs.
Since Jon Warren is the lead designer of Herschel, it's probably safe to assume that he knows how to travel smoothly, just as well as he knows the products he designs. Coming off last month's look at Lyndon Cormack's (co-founder) travel essentials, this installment of HYPEBEAST Essentials presents a dynamic range of personal goods, spanning a custom Goro's ring, a collaborative BE@RBRICK, a Tea Tree Therapy Mint Toothpick and a WTAPS Beanie.
Among the spread of essentials, one noteworthy item is a custom Goro's ring. According to Warren, Jules Gayton, OG member of the Stüssy Tribe, is close friends with the people who work at the elusive Tokyo-based jeweler and helped Warren with a custom ring order. "I still can't believe I got one," adds Warren. "It's special because I love Japan and acts as a reminder of the years I spent going there." Other jewelry he keeps with him are a set of turquoise Navajo rings, which he got from various road trips across the US over a span of 10 years, and the Astrology Necklace, which he got from a family friend in Sri Lanka.
Another standout piece is a "Super Fino" Montecristi Panama Hat, crafted with a particular weave and fit. Warren notes that wearing it reminds him of his grandfather who always wore a hat. Apart from his iPhone XS Max, other tech accessories he keeps is a portable Seagate Hardrive emblazoned with Santa Cruz's Ripgrip. He believes the Wacom Intuo S4 Grip Pen "will make your life better" if you're a designer: "Once you master them, you'll look at a mouse the same way we look at rotary phones." Other items like the Kinto Travel Tumbler, Supreme Fuck Em Pin, Herschel Supply Co. x BE@RBRICK 100% and Muji Notebook A5 Recycled Paper round up the concise spread.
For more on Jon Warren's brand Herschel, the company just debuted its Lunar Year Collection.