Epic Games Announces a TikTok Dance Contest for 'Fortnite's Next Emote
Enter your dance and live in-game forever.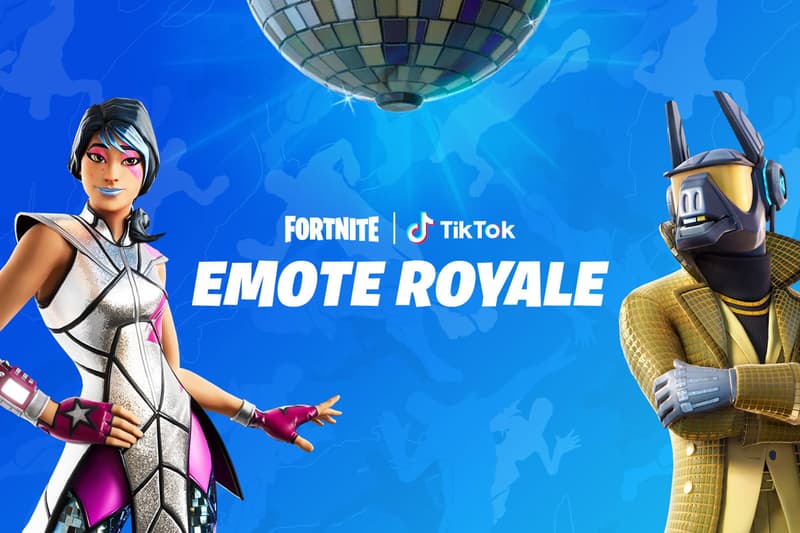 Epic Games and TikTok are partnering together to create the next big emote for Fortnite Battle Royale. Over the weekend, both entities announced an in-game prize and merch for whoever can produce an original dance and submit it to TikTok with the "#EmoteRoyaleContest" hashtag.
The videos would have to be used with the approved tunes found on Epic Games' blog post, and if the dance is chosen, it will live in the game forever. The strategy to align with the ever-popular TikTok is a means to keep the game itself within the scope of popularity. It is also a way to not get into any more hot water over using dances from artists and actors alike without paying the respective creators. Two more creator tie-ins similar to Ninja's new skin were also announced for eSports host Jordan Fisher and Pokimane, the 10th-most-followed streamer on Twitch. Fisher's new emote can be found demonstrated in the Twitter video below.
Find out more details, such as age requirements on Epic Games' blog post, with the contest itself lasting until January 24, 2020, at 11:59 PM PT.
In other gaming news, 100 Thieves revealed 3 new jerseys from its 2020 program.
Get ready to get up and show us your moves! We're partnering with @tiktok_us to launch #EmoteRoyaleContest.

Submit your Emote ideas on TikTok for a chance to have your Emote immortalized in-game forever! Enter by Jan 24.

Read our blog for more info: https://t.co/Xw0Rb8WIcQ pic.twitter.com/xRuw8nGjWz

— Fortnite (@FortniteGame) January 18, 2020
Dropping into Emote Royale with my new emote! Enter the contest and you could get your own emote too. #EmoteRoyaleContest @FortniteGame @tiktok_us https://t.co/7ECMjAF5Ed pic.twitter.com/N6rgxcZfJB

— Jordan Fisher (@Jordan_Fisher) January 18, 2020